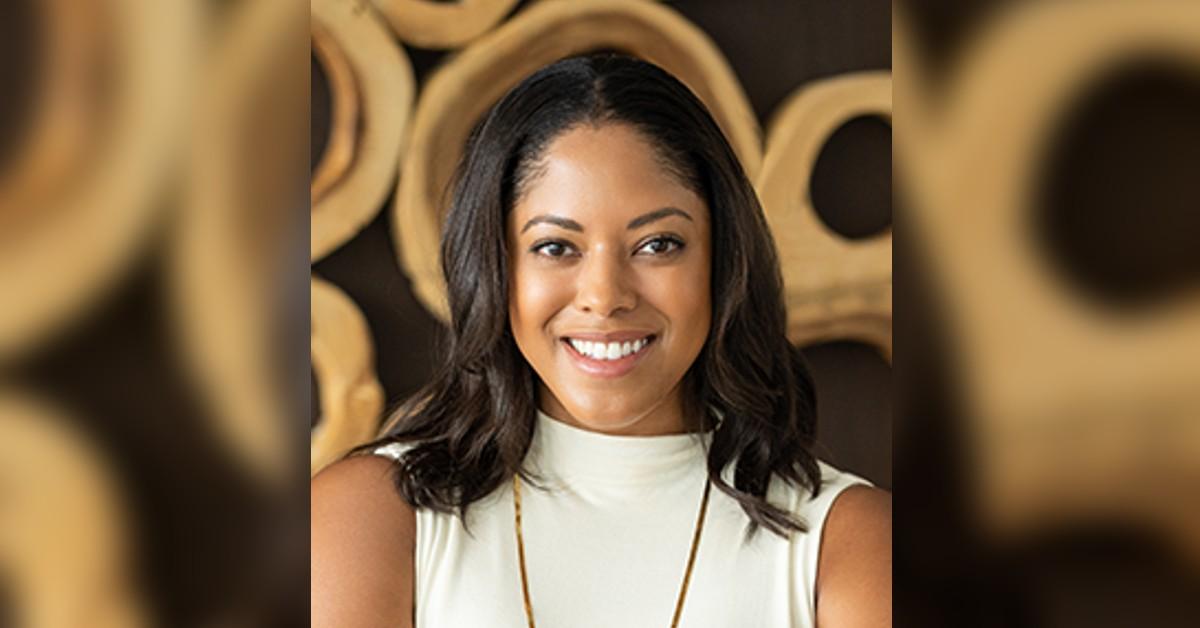 Exclusive: Spirits Director Kristin Turner Is 'Passionate About Sharing My Learnings With the Next Generation'
It's safe to say Kristin Turner has a pretty impressive resume. From being in the entertainment industry for the past decade, she's secured brand partnership deals with some of the world's top artists — Ariana Grande, Tori Kelly, Idina Menzel, Bebe Rexha, Jason Derulo and more — and brands, including Miller Lite, W Hotels, Airbnb and more.
"I was working in the music industry for 10 years — my first job in music was a Coordinator of Brand Partnerships in Creative Sync Licensing at Warner Records in New York. I assisted the EVP in the department handling all administrative work for brand partnerships and sync licensing for commercials. I later worked at Roc Nation and SB Projects in Brand Partnership roles," Turner exclusively tells Morning Honey of her early days.
Article continues below advertisement
"I always knew that I wanted to work in music and entertainment. My first job out of college was doing PR at an ad agency, but I felt that I was missing the connection to music that I was longing for. So, I made a shift and secured my first job in the entertainment industry. I loved witnessing and advocating for the emerging talent on our roster as well as the creative endeavors of the musicians. If the talent had a vision or brand that they really wanted to work with, I would do my best to make it happen and I enjoyed being a part of that experience. Also, it's special to watch an artist at the very beginning of their musical journey and then see their career blossom and grow into the massive star that we know them as today," she adds.
From her time in the music industry, the businesswoman "learned how to grind," especially when she needed to advocate for "emerging talent" instead of the top tier artists.
"In brand partnerships especially, it's a function of business development and you're constantly working with brands to make deals happen. Deals can fall apart at any second, so you have to stay focused and grind to get some things done. I also learned the ins and outs of the music industry. And of course, over my career working with talent, I've learned what the sensitivities are, how to get things done efficiently and how to prioritize," she explains, adding that she's been "lucky" to work with some artists that barely had a Spotify profile and now they're selling out arenas today.
Article continues below advertisement
Though Turner worked her way up, she realized she wanted to slightly pivot. "I know my role is within wine and spirits currently, but I still feel that I'm in entertainment. I wouldn't say I switched industries; I made a shift that allowed me to apply my entertainment knowledge to a variety of different opportunities. I've always loved wine and spirits and have wanted to expand my knowledge on the topic. A friend of mine worked in the spirits industry in experiential marketing and I found myself wanting to learn more about it. We'd talk about it frequently and it became a passion of ours. So, I think if I were to apply my entertainment experience to any industry, it would be this one," she says.
Now, Turner has an exciting new job, as she is now the Senior Director of Brand Operations at Global Brand Equities (GBE), where she oversees the brand operations for Gran Coramino Tequila with Kevin Hart, Mercer + Prince Whisky with A$AP Rocky and Maison, No 9 Rosé with Post Malone, as well as the company's new and upcoming ventures.
"I love learning about the space, but I also think it's challenging due to the rules and regulations. Immersing myself in this industry gives me an opportunity to conquer anything, given the restrictions that we face," she shares, noting that there's a lot of opportunities to come up with new and innovative ideas.
Article continues below advertisement
So far, Turner has learned how to "move projects forward" in her new role.
"I'm very big on efficiency, and after being a part of brand partnerships for 10 years, I've realized a deal may not get done unless I do something about it. At Global Brand Equities, we have a small yet mighty team, but with that comes the understanding that I am responsible for moving the projects forward. GBE has an awesome work culture and everyone is encouraged to bring an idea to the table and, and if it sticks, you have the autonomy to execute it," she says.
Additionally, Turner hopes to be a role model for women, especially in the spirits world, which is predominately male.
"The most important thing is mentorship. I believe there are so many women who have done this before, and we don't need to re-write the script, we just need to hear from and feel empowered by those who have successfully mastered the skills," she notes.
She continues, "We know that women have great ideas and great points to make in any forum. The biggest challenge is learning how to use your voice in a way that makes you heard and allows you to stand up for yourself. For much of my career, I've had incredible women as supervisors and that inspired me to navigate the industry as a woman in an assertive and effective way. Sometimes it is uncomfortable to speak up, but I think the regret of knowing you never said anything is a lot worse. At GBE, we work at an intersection of spirits and entertainment and I want other people to know that there is a lane here. I'm trying to make my mark by continuing to carve out this niche and inspire others to do the same. There are so many strong, independent women in this world – I was raised by one and I'm passionate about sharing my learnings with the next generation."
Ultimately, Turner takes "pride" in her career, and she hopes to continue to help others along the way.
"In five to 10 years, I would love it if the brands we're building at GBE today become staple spirits in everyone's homes and bar carts. I also hope that we have a strong portfolio of CPG brands that allows us to dive into a multitude of industries. Personally, I'd love to continue having a balanced work-life integration and cultivating relationships and having new/exciting experiences with my friends and family," she concludes.