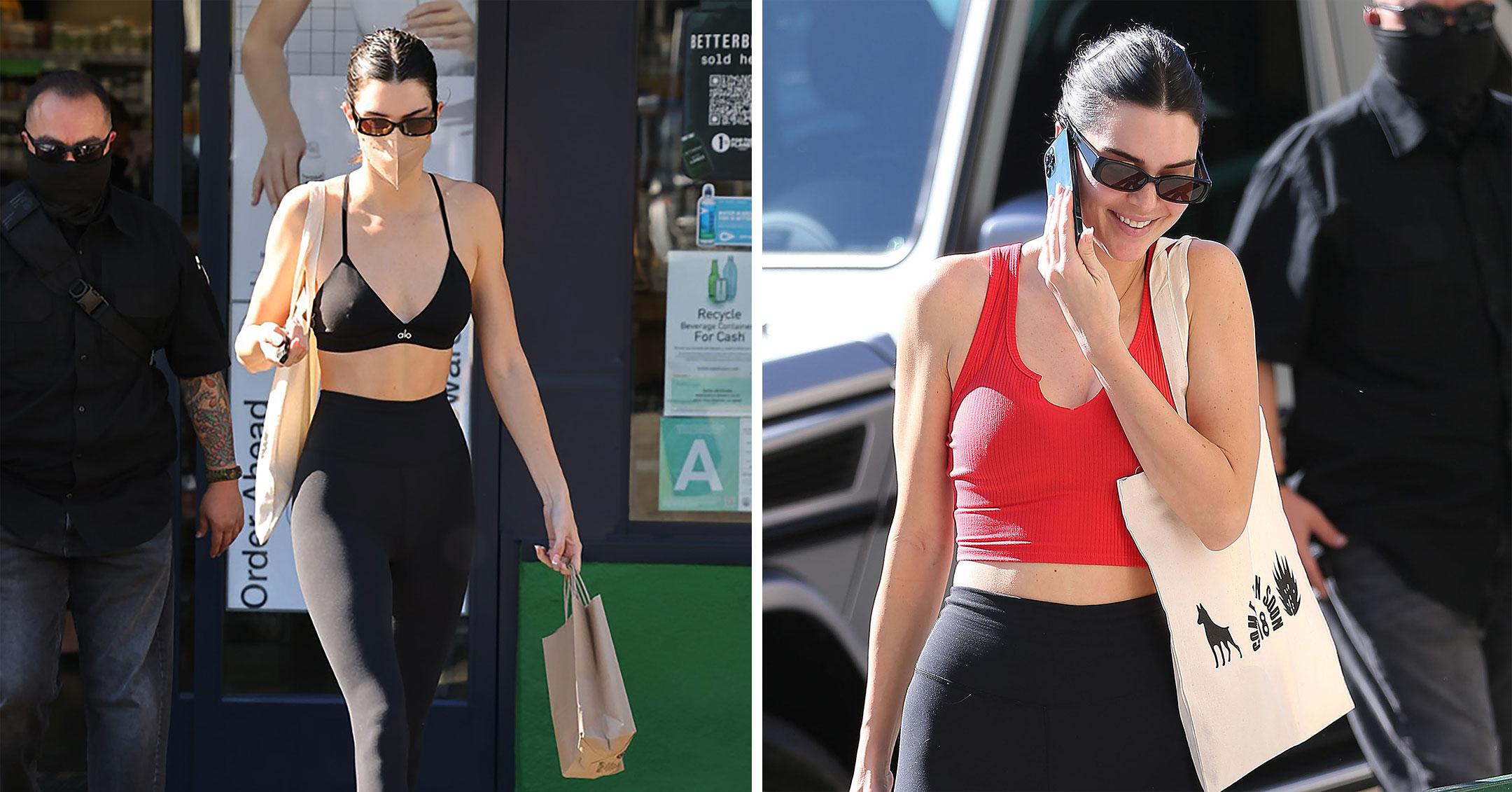 Kendall Jenner Puts Her Fit Frame On Display In A Black Alo Sports Bra & Black Leggings: Photos
Kendall Jenner is keeping up with her fitness regime!
On February 10, the model was pictured in Los Angeles going to a workout class and then picking up a healthy drink at Earthbar.
Keep scrolling to see the photos!
Article continues below advertisement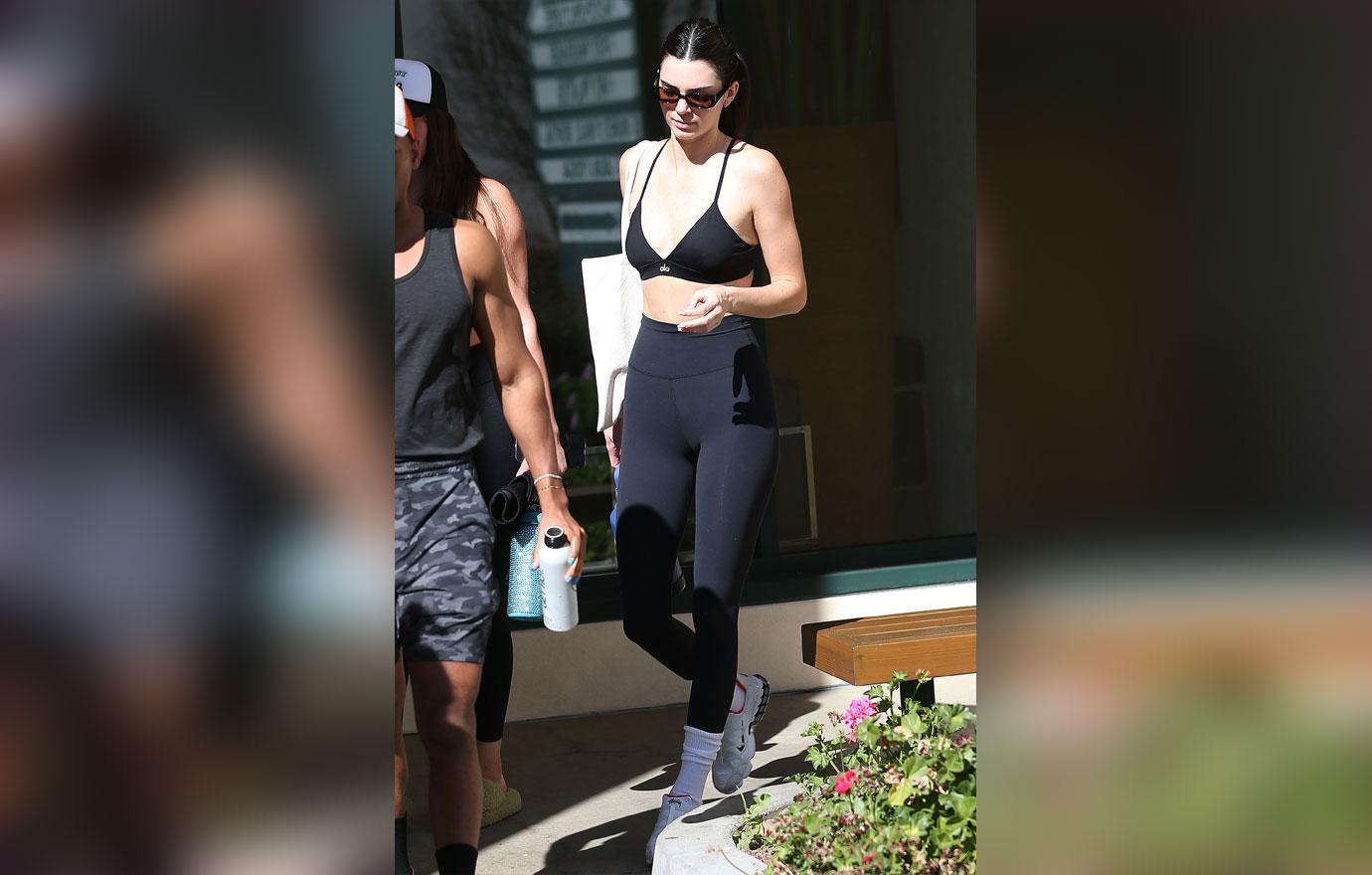 For her sweat session, the reality star wore a black Alo sports bra, matching leggings, white crew socks and a pair of white Nike sneakers. She also carried a tote bag and wore a pair of sunglasses.
Just last week, Jenner took a hot pilates class with a few of her pals, including Hailey Baldwin and Stassie Karanikolaou. "I feel like I get my best workout when I sweat a lot," she said of why she likes to take the unconventional class.
The Alo ambassador tries to do a variety of exercises.
"To stay toned, I do a lot of ab work with my trainer, Gunnar Peterson, and occasionally I'll take a kickboxing class," she shared, admitting that she hates cardio. "I'd rather just stand there and lift some weights than run in place. But I'll do it!"
Article continues below advertisement
While her schedule can get filled up, she tries to fit in some form of movement whenever she sees a good opportunity.
"Sometimes when I'm watching TV, I think to myself, 'I should be doing crunches and sit-ups right now.' Then I get off the couch and do it," she quipped.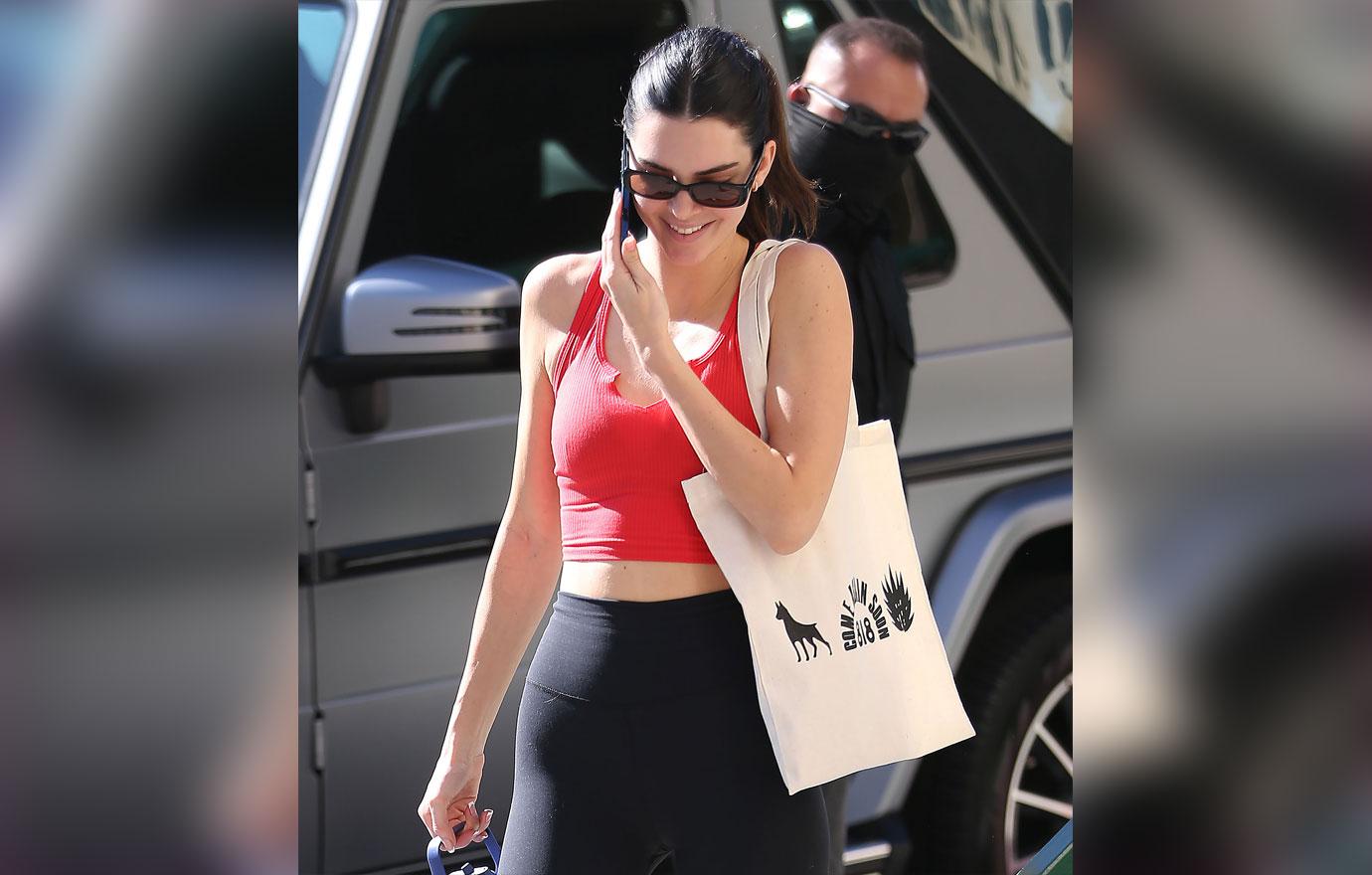 At one point, the star layered her look with a red tank.
Jenner just posted her very first TikTok, which showed her wiping out while attempting a jump as she snowboarded. Despite the fall, she's actually one of the more athletic ones in her family, revealing that if she wasn't a model, "I think I'd probably be in the Olympics or going to the Olympics for horseback riding. That was always my dream, horseback riding."
The fashion icon was recently named as the new face of Messika jewelry.
"Between athleisure and performance, her outfits have the energy of a woman well in her life, in her time and of the moment, whose body and mind are in perfect harmony," the brand shared of their choice. "In control of her own destiny, she represents today's alpha woman."