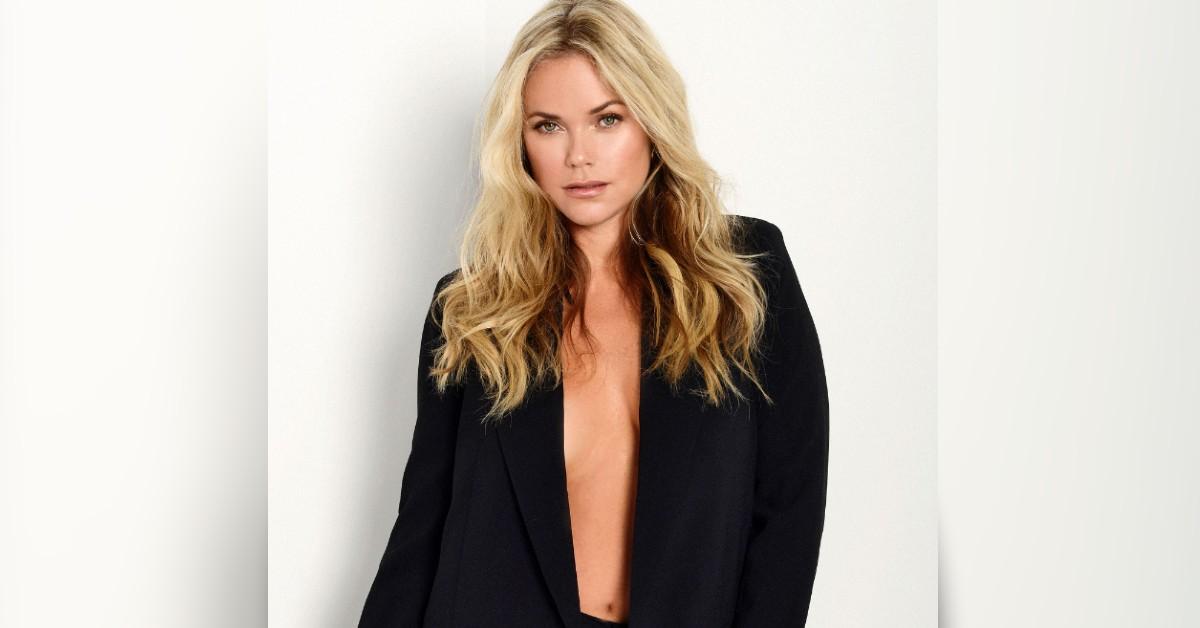 Exclusive: Kelly Hughes Reflects On Being The First Model To Highlight Her C-Section Scar In 'Sports Illustrated': 'It Was Important To Share It With The World'
Even though Kelly Hughes has posed for many photoshoots and advertisements, when she was approached about showing her C-section scar featured in Sports Illustrated this year, she was hesitant.
"I had a really, really difficult birth. It wasn't a traditional C-section — I got an infection afterward, and I had to have another surgery to fix the infection. I was in the hospital for an additional eight days. After coming home with my baby, I went back to the hospital. So, it was a really intense," the Florida native exclusively tells Morning Honey. "I carried a lot of insecurities from it, and I struggled with it. It was really hard, especially getting back to work as a model. Then, I had the scar from the C-section, and I was dealing with the mental strain of it all — becoming a mother and juggling that."
Article continues below advertisement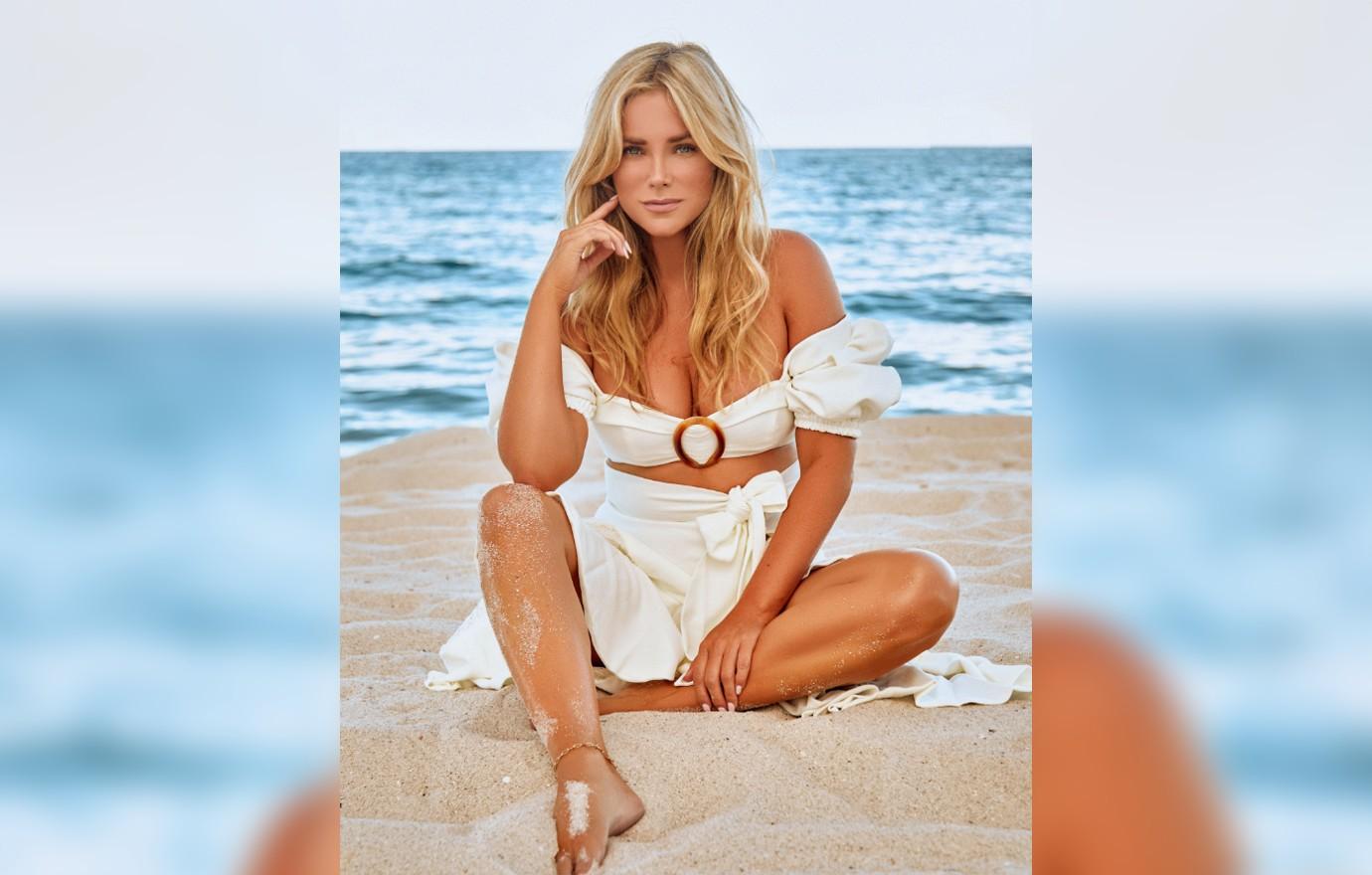 When the outlet reached out to the star, she realized she had never gotten that vulnerable before. "I had insecurities, and I went through this pain, but at the same time, the scar carried this beautiful story of having the most important little person in my life," she notes, referring to her 3-year-old boy. "It was such a beautiful thing, and it had so many positive things towards it."
On top of that, Hughes "thought it would be really important to share it with the world." Eventually, the blonde babe embraced the mark on her body in order to show it to others.
Article continues below advertisement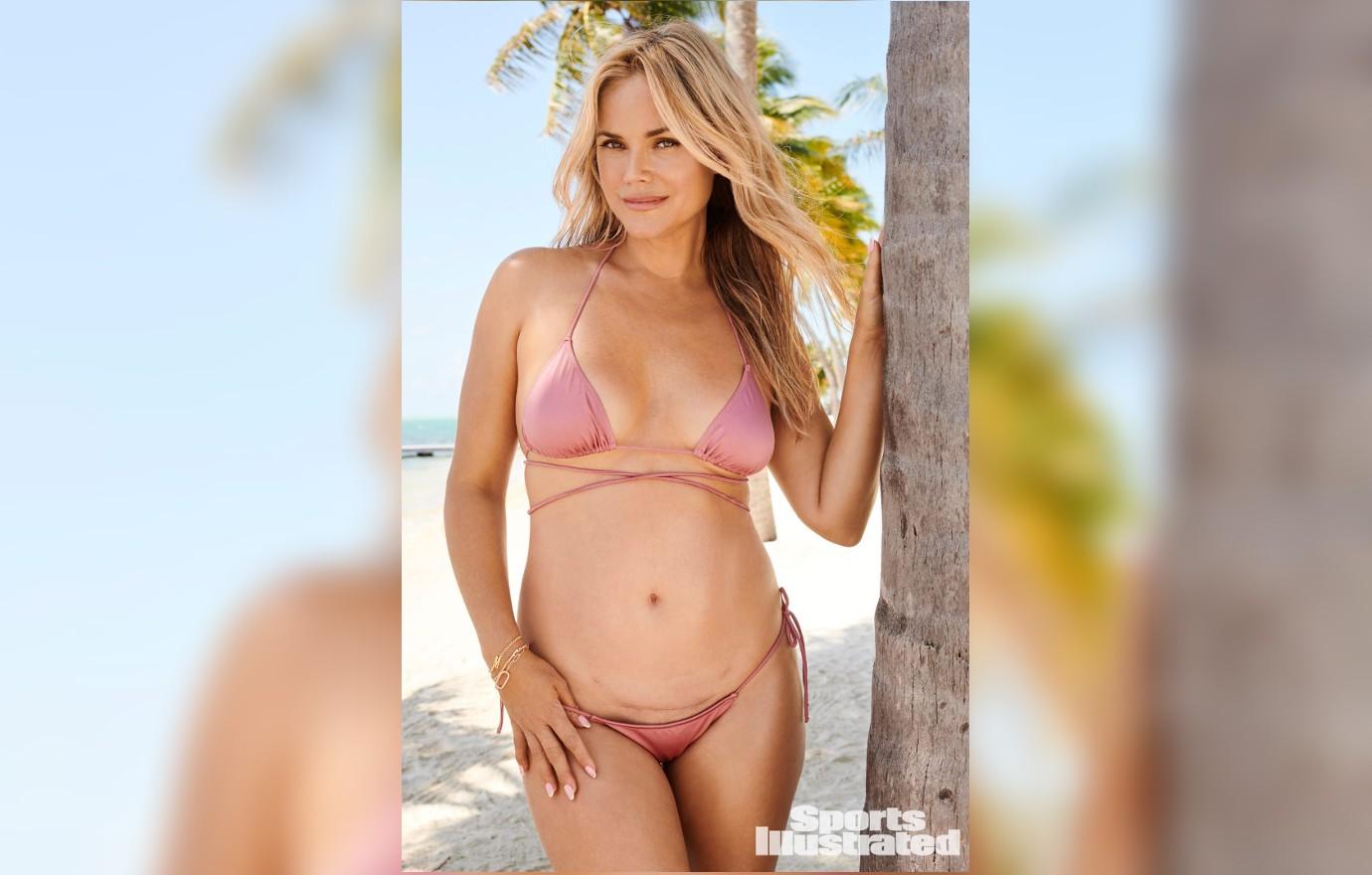 When the magazine was released, she was inundated with supportive and encouraging messages. "They felt represented, and they felt more confident about their scars," Hughes, who is the first model to highlight her cesarean section scar in the magazine's 58-year history, says. "They felt empowered, and they shared their stories with me, and I realized I wasn't alone."
Article continues below advertisement
Despite being nervous in the beginning, she was ultimately happy with the outcome. "I looked at the photos, and I saw how comfortable I felt and I knew how comfortable I felt," she shares. "I just changed my entire perspective on my situation. When I got the response from people, it was even more incredible. It was so much more than just a photo at that point."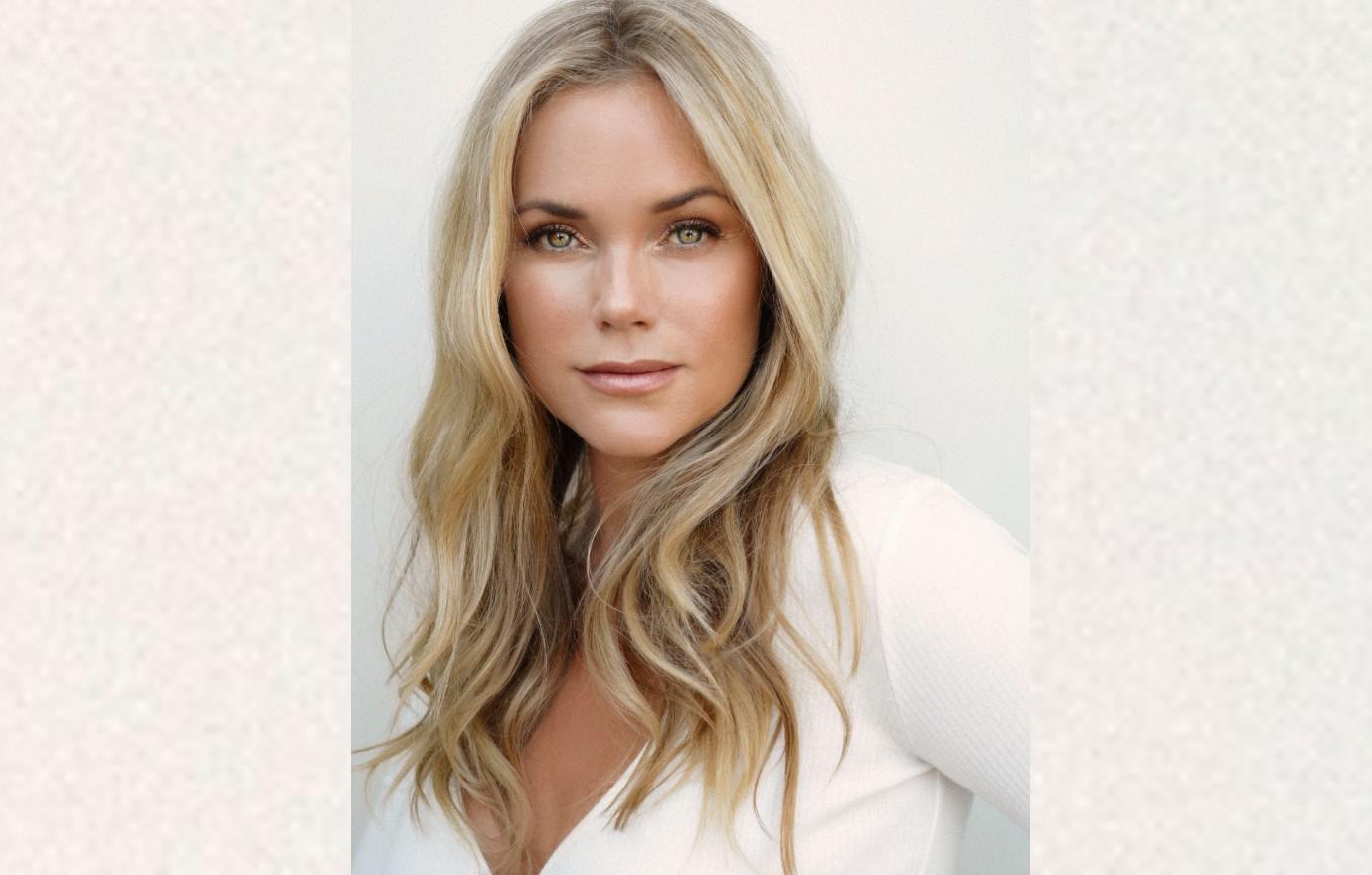 Article continues below advertisement
"The biggest thing that happened here was I brought this conversation to the table, and I think that that was really, really good," she adds. "Especially today because one in three women are having C-sections, and it's becoming more and more common. It was also a personal experience of healing in a way."
Now, Hughes feels a like she has such a huge responsibility as a role model. "I feel like I've gained trust from women," she says. "It was almost like I became so many women's best friends because they just felt like they could relate to me or they appreciated me. I just feel so empowered by them and their stories because I was struggling so much at one point."
As a result of all the love the founder and designer of the jewelry brand HÜES has gotten, she's partnered with ESTAS Beauty to start the #ScarLoveChallenge on social media. The mission is to spread a feeling of empowerment and change the societal stigma around scars. Every time a #ScarLoveChallenge photo is posted, ESTAS will donate $1 to World of Children, which will help disadvantaged children around the world.
Article continues below advertisement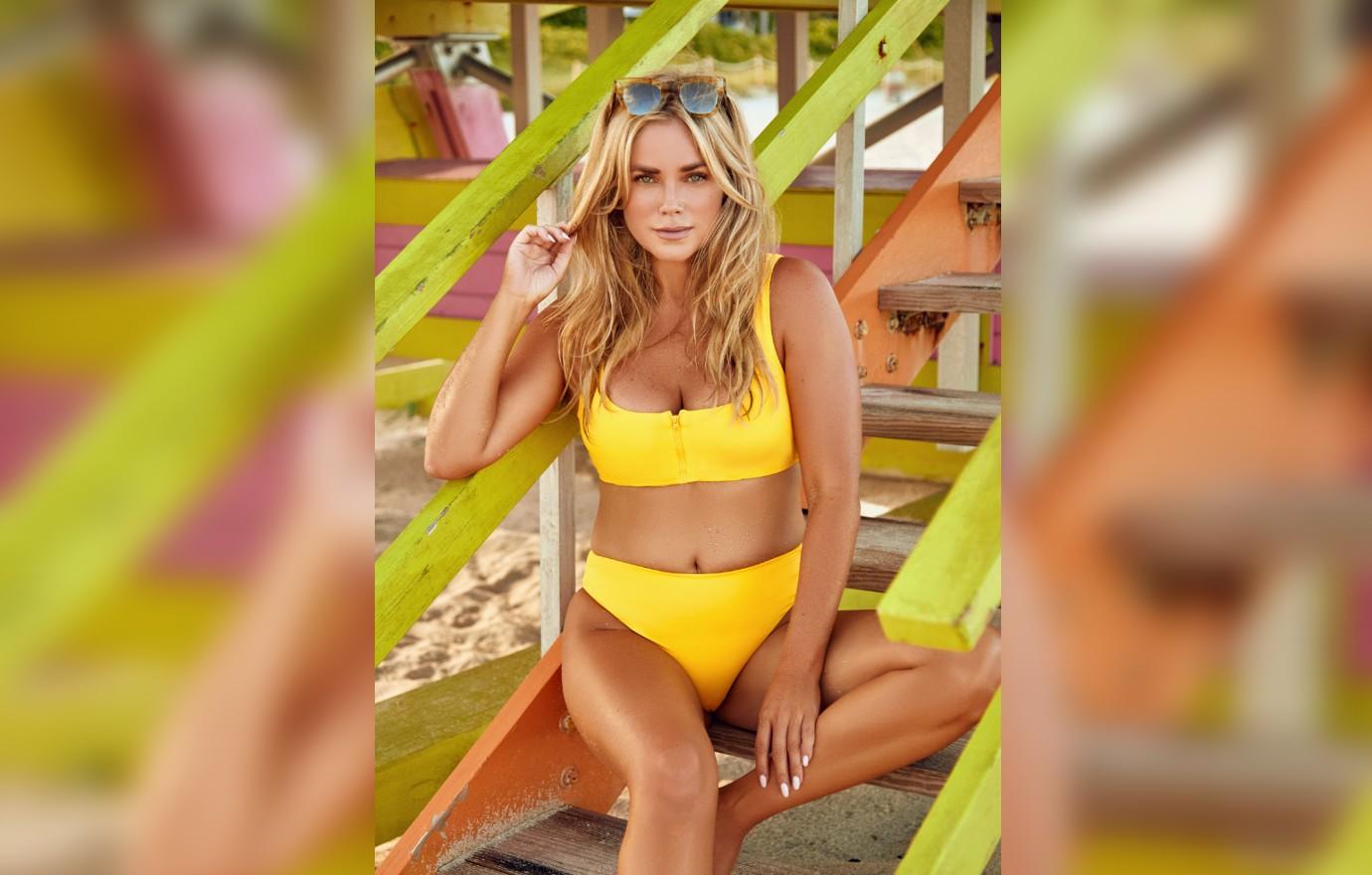 "It's incredible. I really hope the word continues to spread this message, and it doesn't have to be a temporary timeframe," she says. "This can go on for years to come. It's an incredible feeling to be part of it. I'm so thankful to be here."
"There's nothing that compares to getting messages from women saying that you've encouraged them to not feel insecure or you've encouraged them to feel comfortable in their own skin — that's powerful. This is the biggest honor and the biggest job I feel like I've ever had," she exclaims.
Going forward, it seems like the sky is the limit for Hughes. "As far as like dreams and all that, I have a hundred of them," she declares.