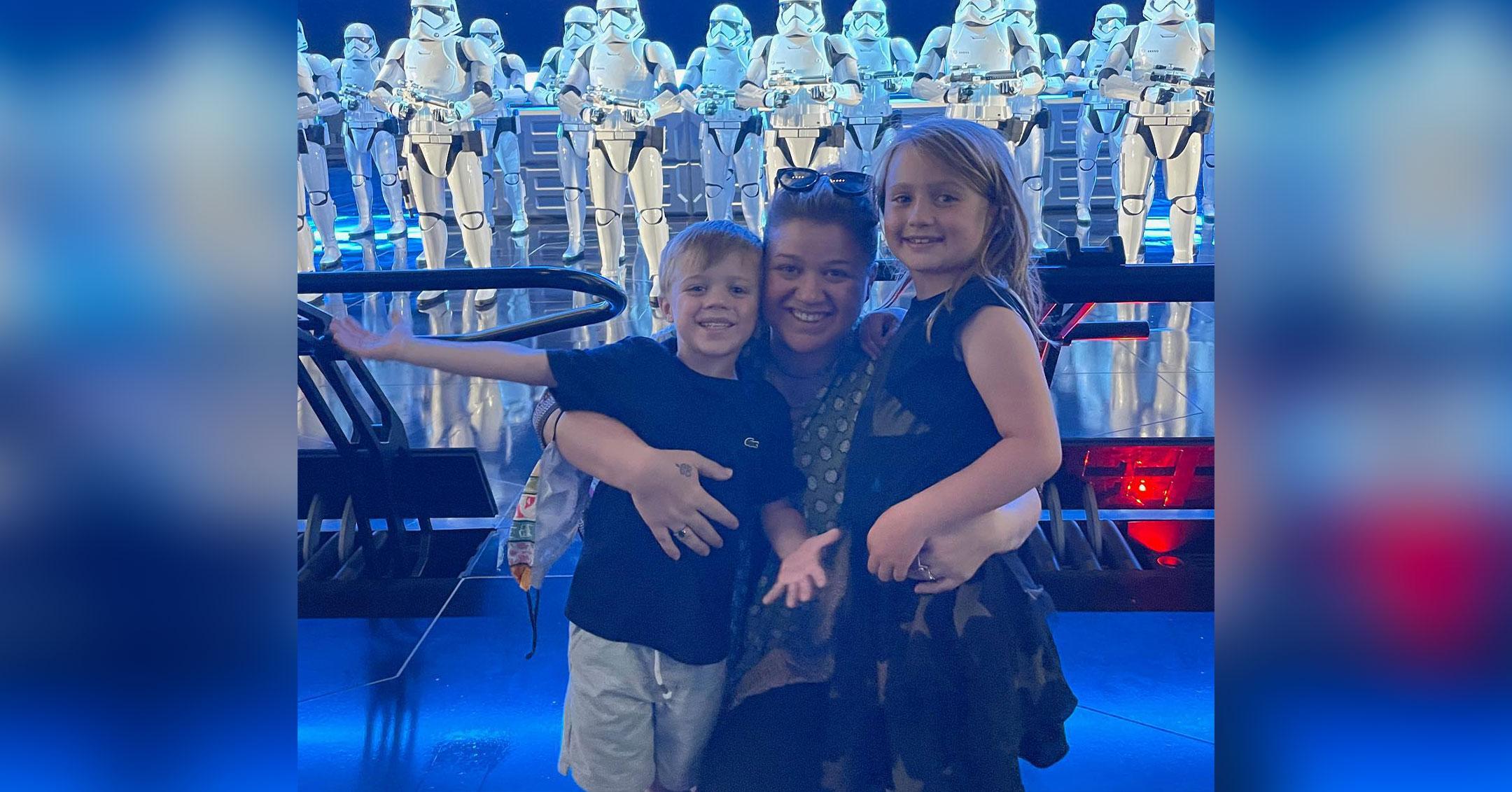 Kelly Clarkson Admits She Feels 'Broken' & Stir-Crazy While Quarantining At Home With Her Kids
Kelly Clarkson is getting some unexpected rest, as she revealed she and her two kids — daughter River Rose, 7, and son Remington Alexander, 5 —have been forced to stay at home and quarantine.
Filling in for the star on her talk show was Taraji P. Henson, who chatted with the American Idol alum via video chat.
Article continues below advertisement
The mom-of-two admitted she was frustrated with her current situation — so much so, she decided not to get dressed, as she appeared on the screen without makeup and wore an eye mask and a green silk robe.
"Sometimes women don't rise. Sometimes we fall," she quipped while laughing to the Empire star. "I thought we were done with quarantining, and I'm so tired. I broke a nail. I'm so broken. This is me broken. My almond milk just expired. America, this is what I look like. You're welcome."
Article continues below advertisement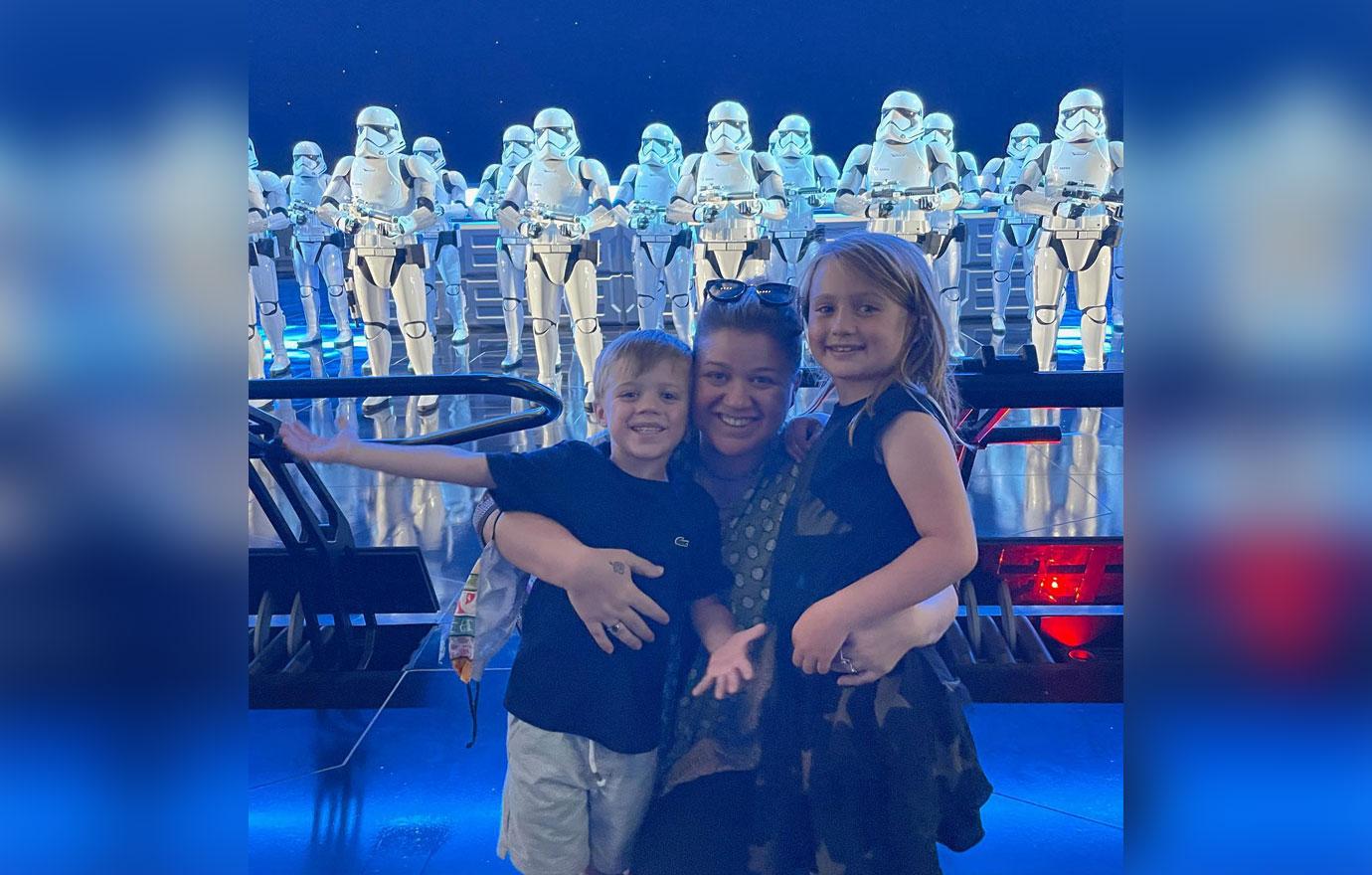 Clarkson didn't mention COVID-19 by name, but she implied that a possible exposure was what lead to her staying at home, explaining, "I'm not even sick! It's so weird. Anyway, we're keeping it safe."
The "Behind These Hazel Eyes" crooner and her tots have been passing the time by watching Encanto, and though she said the flick is "so good and so cute," her kids can never just sit silently when something's on the screen.
Article continues below advertisement
"When I watch a movie with my children, it's like watching three movies. We're watching Encanto, and then you're listening to my son, who always leaves mid-movie and just starts singing the soundtrack," she explained. "And then you have River who literally, right after the line is said, she just repeats like she's memorizing dialogue for a play."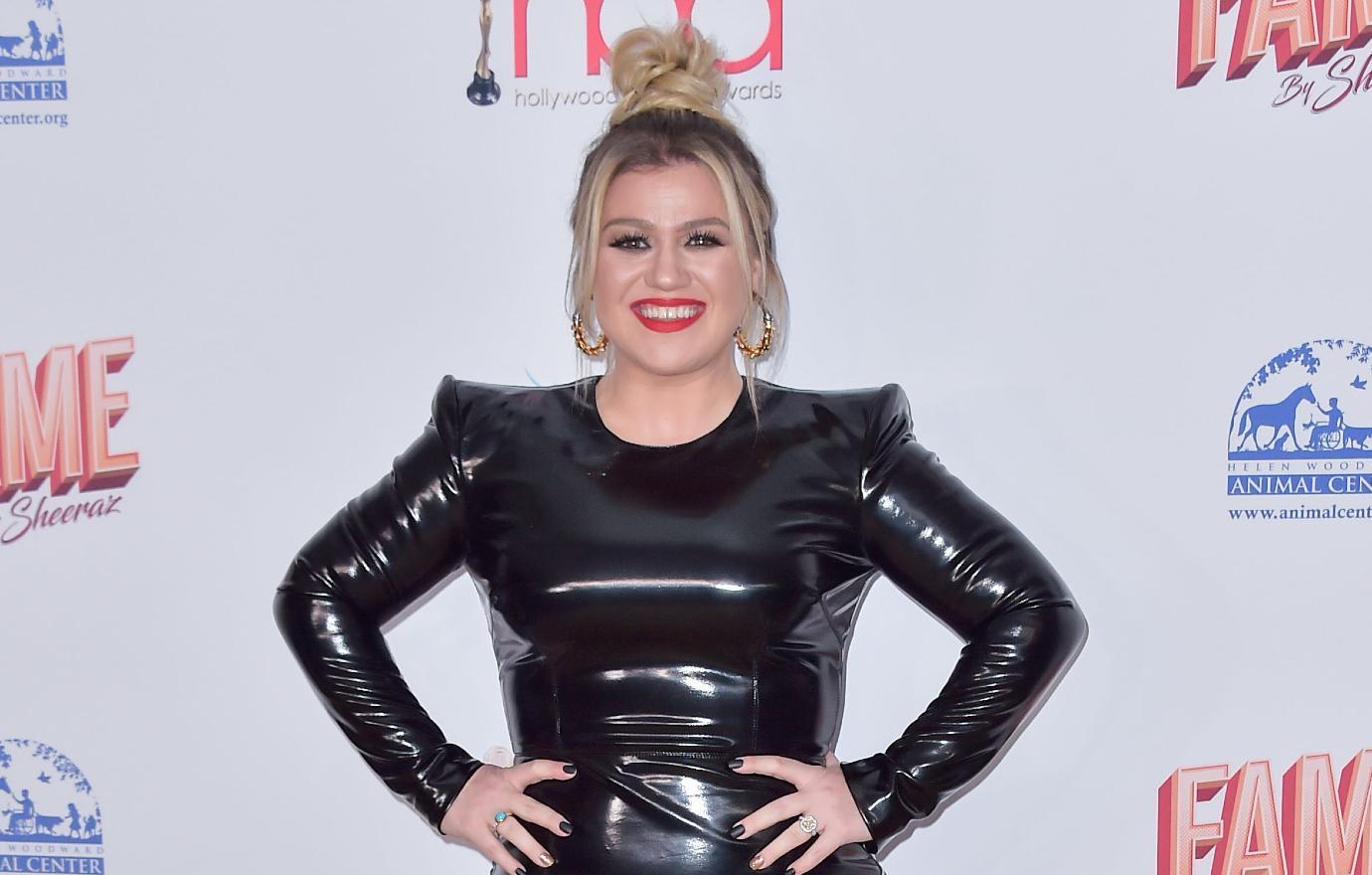 Article continues below advertisement
The trio also love Ghostbusters: Afterlife, and once the tykes hit the hay, the superstar will rewatch one of her comfort shows like Castle.
"If you see me watching Pillowtalk by Doris Day, it's a dark moment I'm having," she insisted.
Henson encouraged the River Rose and the Magical Lullaby author to keep her head up and offered some advice for "when the kids start to get to you."
"Kids do anything for French fries," the actress stated. "Have you tried that yet?"
Unfortunately for Clarkson, bribing her little boy with food only goes so far since he's a picky eater.
"Have you met Remy? My son is a French fry," the talk show host joked. "He only eats beige! A French fry is his food group. That's it."