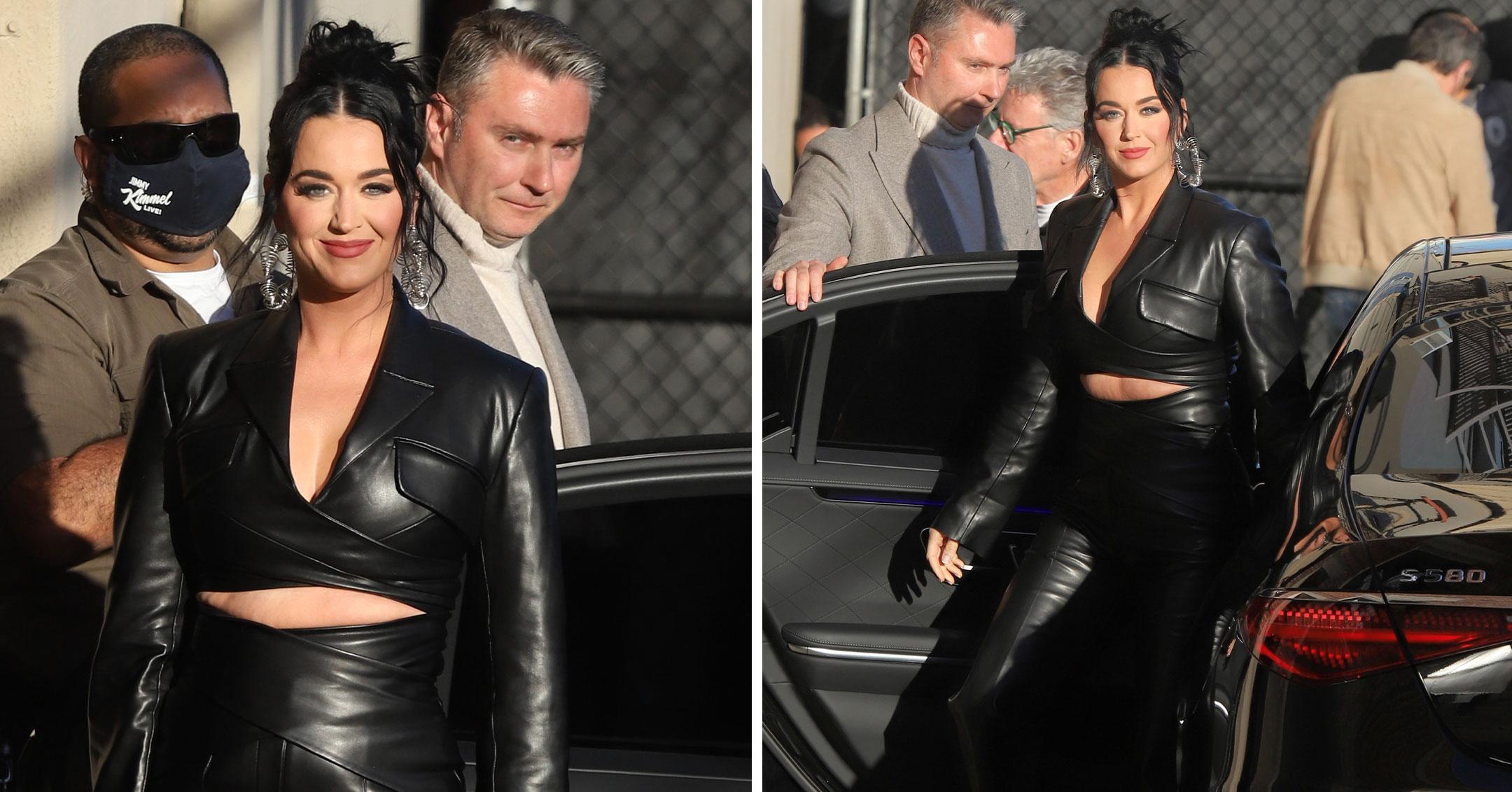 A Flair For Fashion! Katy Perry Goes Edgy In A Faux Leather Crop Top & Matching High-Waisted Pants — Photos
So long, daisy dukes and bikini tops! On February 24, Katy Perry opted for a more edgy and covered up look when stopping by Jimmy Kimmel's late night show, where she and fellow American Idol judges Luke Bryan and Lionel Richie gave the scoop on the upcoming season of the music competition.
Scroll down to see the "California Gurls" singer's outfit!
Article continues below advertisement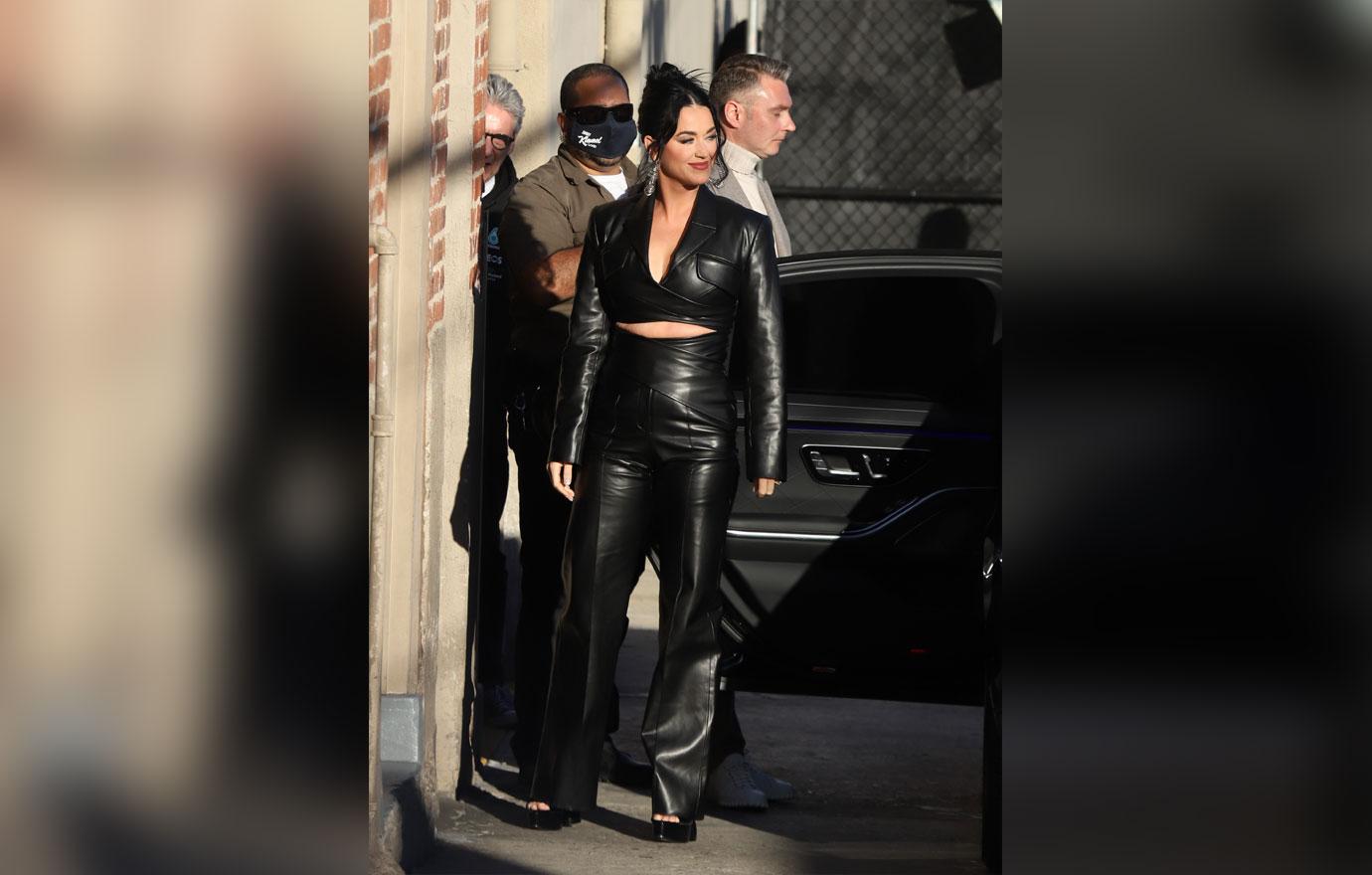 The mom-of-one rocked a black faux leather cropped top that had a collar and fake pockets. It looks like the trendy piece was a matching set with her high-waisted pants, and she added quirky silver hoop earrings from Bar Jewellery and black platform heels to complete the look.
The star styled her dark locks in a messy bun but left a few face-framing pieces hang loose.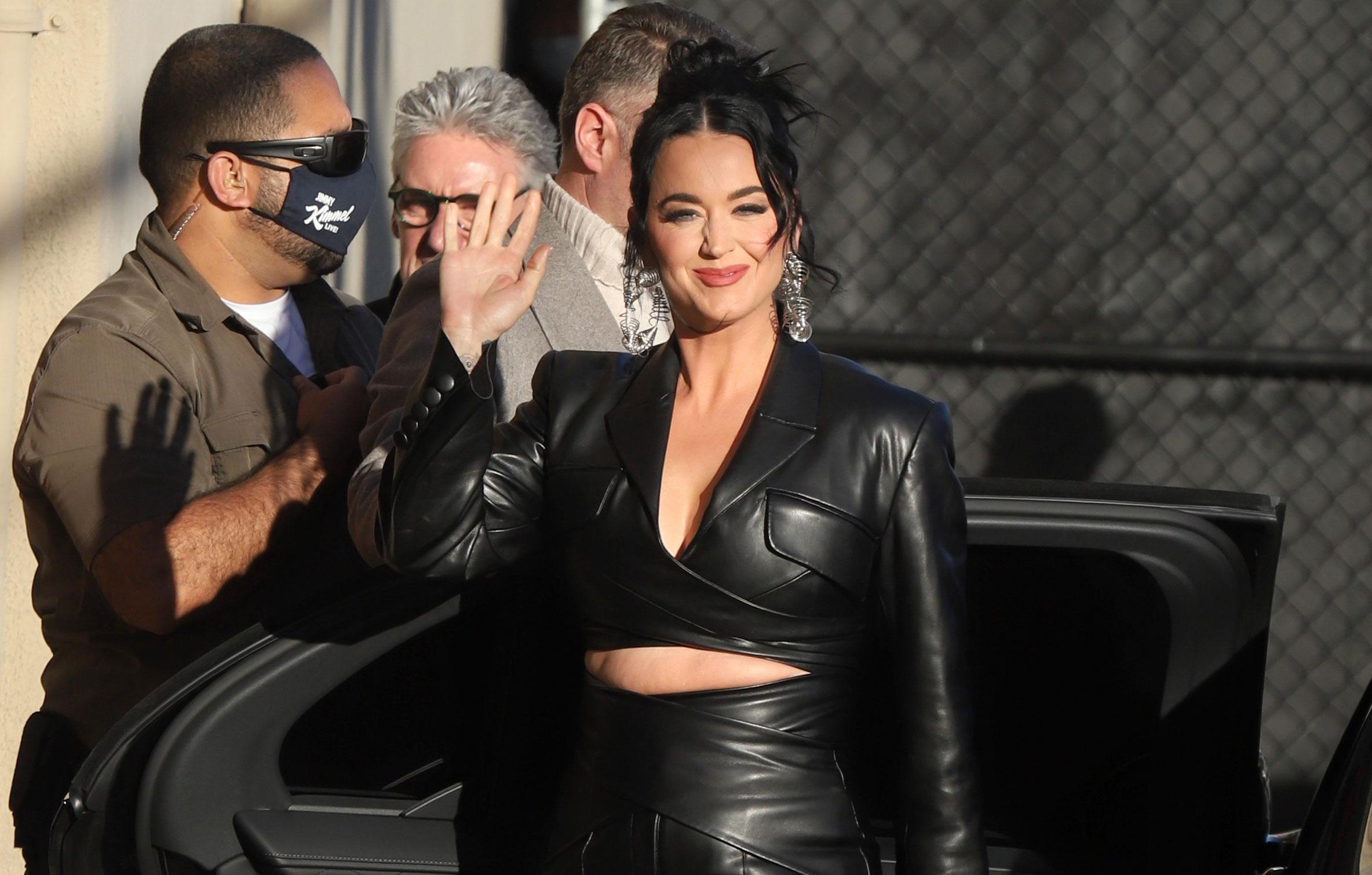 When it comes to the audition rounds on Idol, the performer agreed with Bryan and Richie that she can be the hardest one to impress. "The real world is tough. We are firm and fair," she reasoned. "We give them constructive criticism because we only want them to grow in a short amount of time."
The ABC series kicks off its 20th season on Sunday, February 25, at 8 p.m. ET, and though Perry has only been around for a few years, she's proud to be a part of such a nationwide phenomenon. "People are having success, they're changing their lives or changing their family's lives. They're getting awards, nominations ... Gabby Barrett, she's massive now," she pointed out of former contestants. "So, it feels good that there's still stars coming out [of the show] and we've been doing that for 20 years."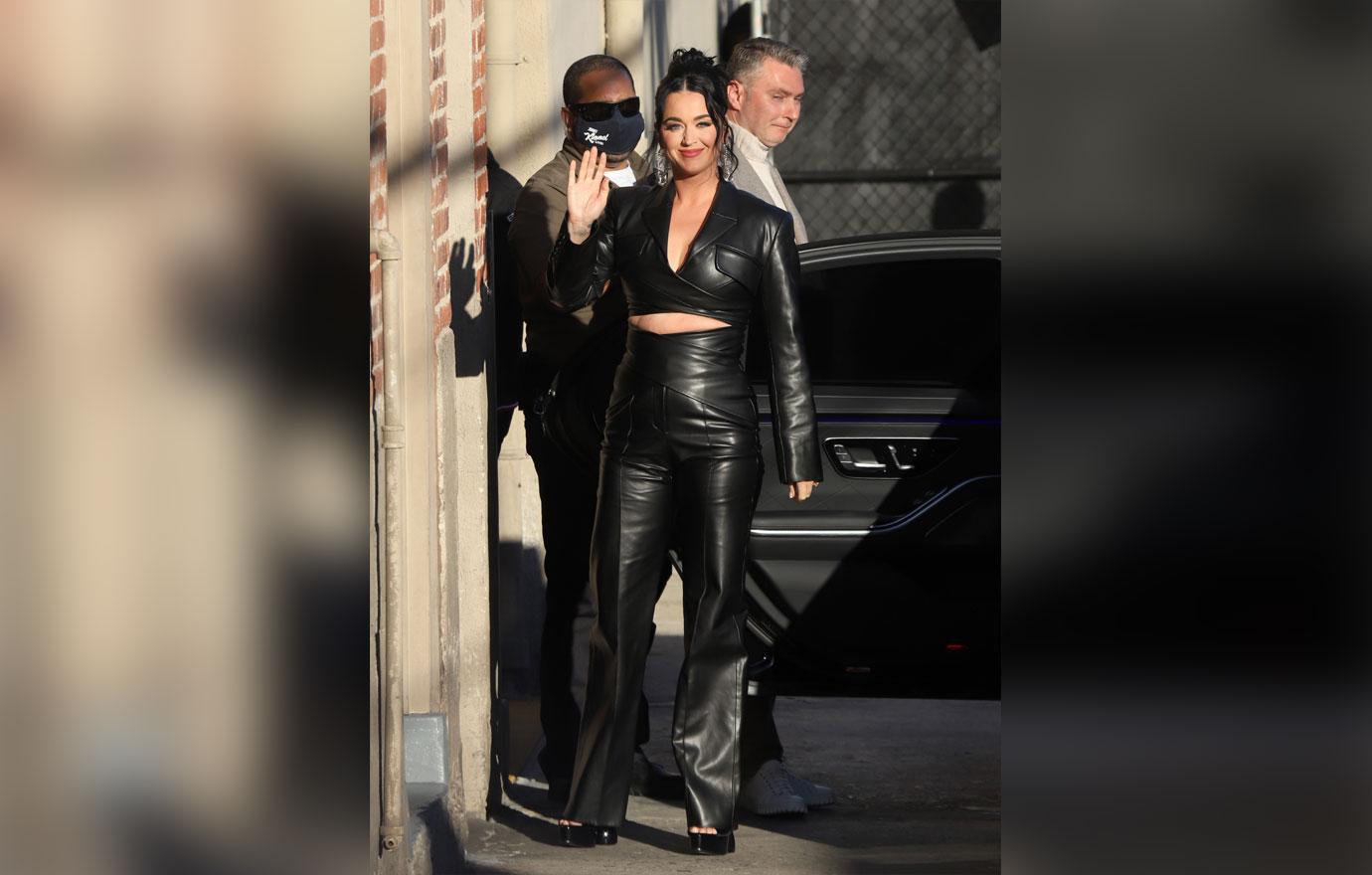 Late last year, Perry started her PLAY concert residency at Resorts World Las Vegas, something she feels is meant to be.
"I always thought a residency would be in the cards for me. And I wanted it. Then when I decided I was going to do it, I started to remember all this family folklore," she explained. "Like, my aunt was a topless showgirl. My grandma was a seamstress for the showgirls. My dad was a chauffeur. My parent met in Vegas. Then got married in Vegas."