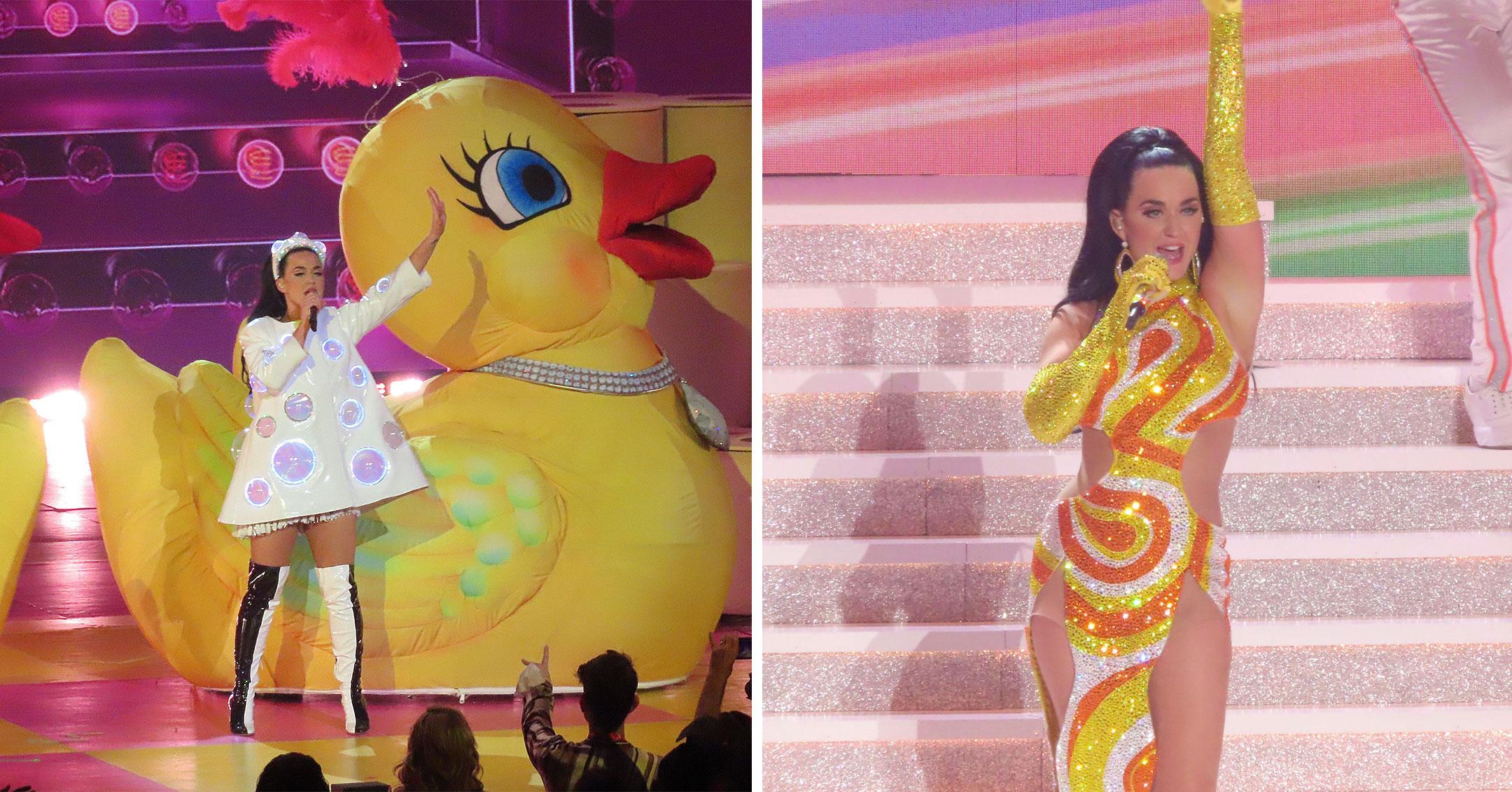 Katy Perry Works The Stage In A Latex Dress & Other Wacky Attire During Her First Las Vegas Show: See Photos From Opening Night!
Article continues below advertisement
"A lot of my shows have been, you know, figuratively larger than life, but I play a doll in this show, so everything is like, three times the size of me," she explained to ABC News of the new concert's aesthetic. "It's Honey; I Shrunk the Kids meets Pee-wee's Playhouse," she said. "We know what our audience is — people are here to have fun, people are here to let loose."
See photos from opening night below!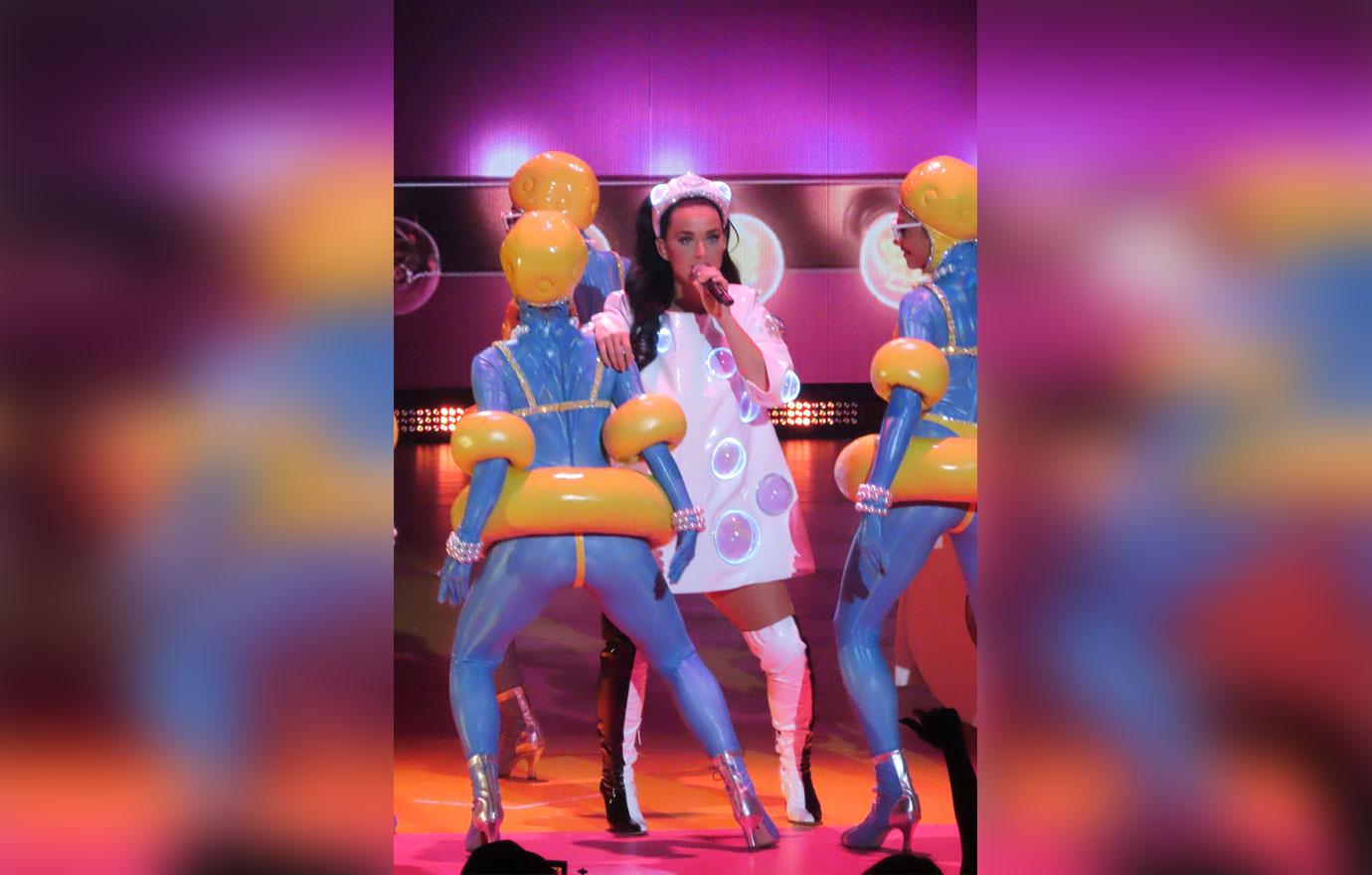 Article continues below advertisement
Oh, my! For one set of tunes, the singer donned a white latex dress adorned with glowing bubbles and a matching headband in addition to a pair of black and white latex boots — all while latex clad dancers grooved around her.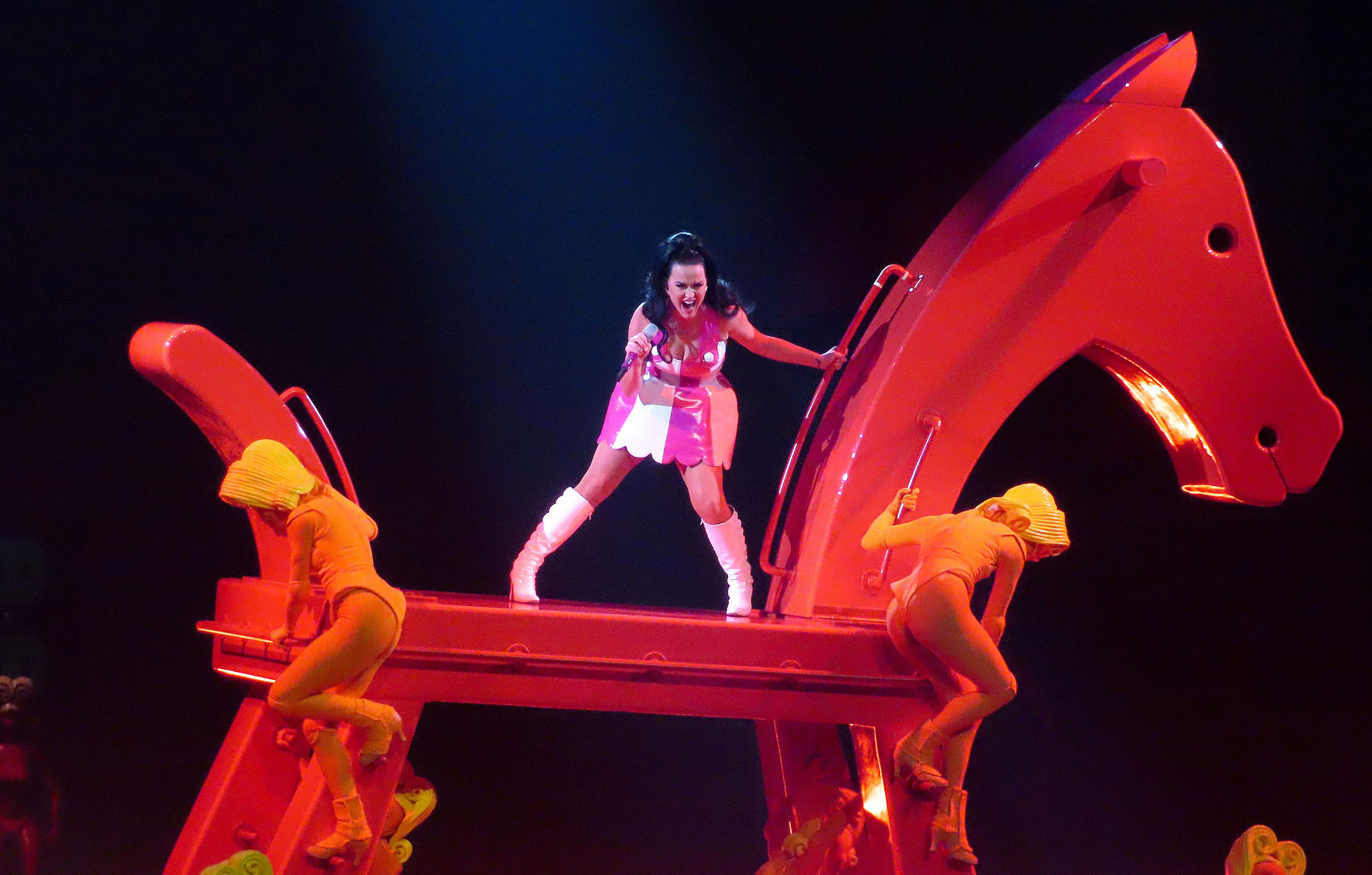 Article continues below advertisement
She later switched into a pink and white frock and white knee-high boots while atop a giant rocking horse, which could be a tribute to her and Orlando Bloom's 16-month-old daughter, Daisy Dove.
In fact, becoming a mother is one of the reasons she gravitated towards doing the concert series in Vegas.
"I'm really enjoying a lot of the balance and stability that doing a residency offers," she shared with Extra. "I'm excited to be able to drive my daughter to preschool and drop her off and have those mornings. And then, 'Mommy's gotta go and do a show, she'll see you in the morning.'"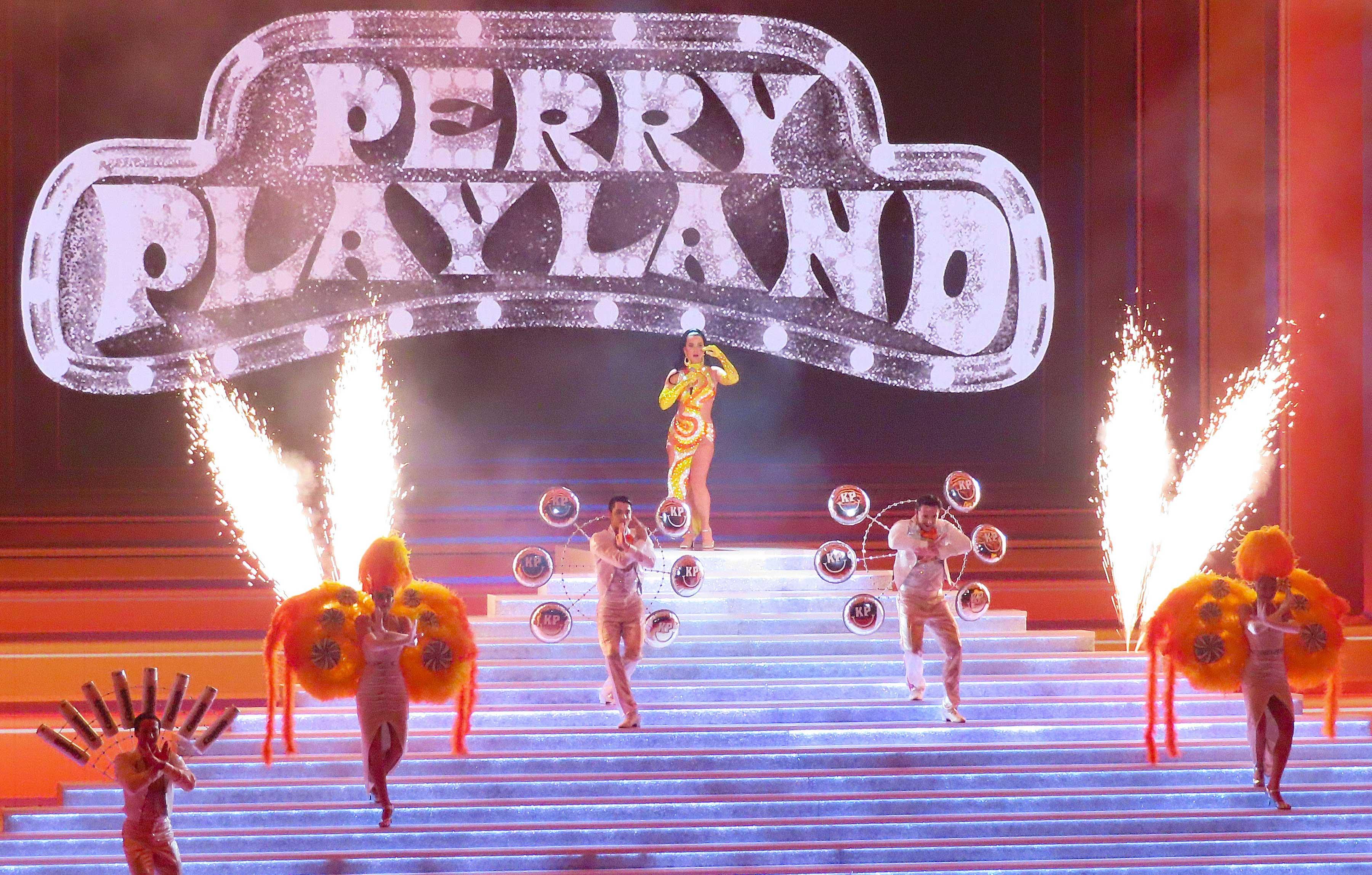 Article continues below advertisement
Her next production was perfectly in theme with Vegas thanks to her cutout dress and grandiose stage performers. During the show, fans sang along as she belted out hits like "Dark Horse," "Hot N' Cold," Last Friday Night," I Kissed a Girl," "Teenage Dream" and "Firework."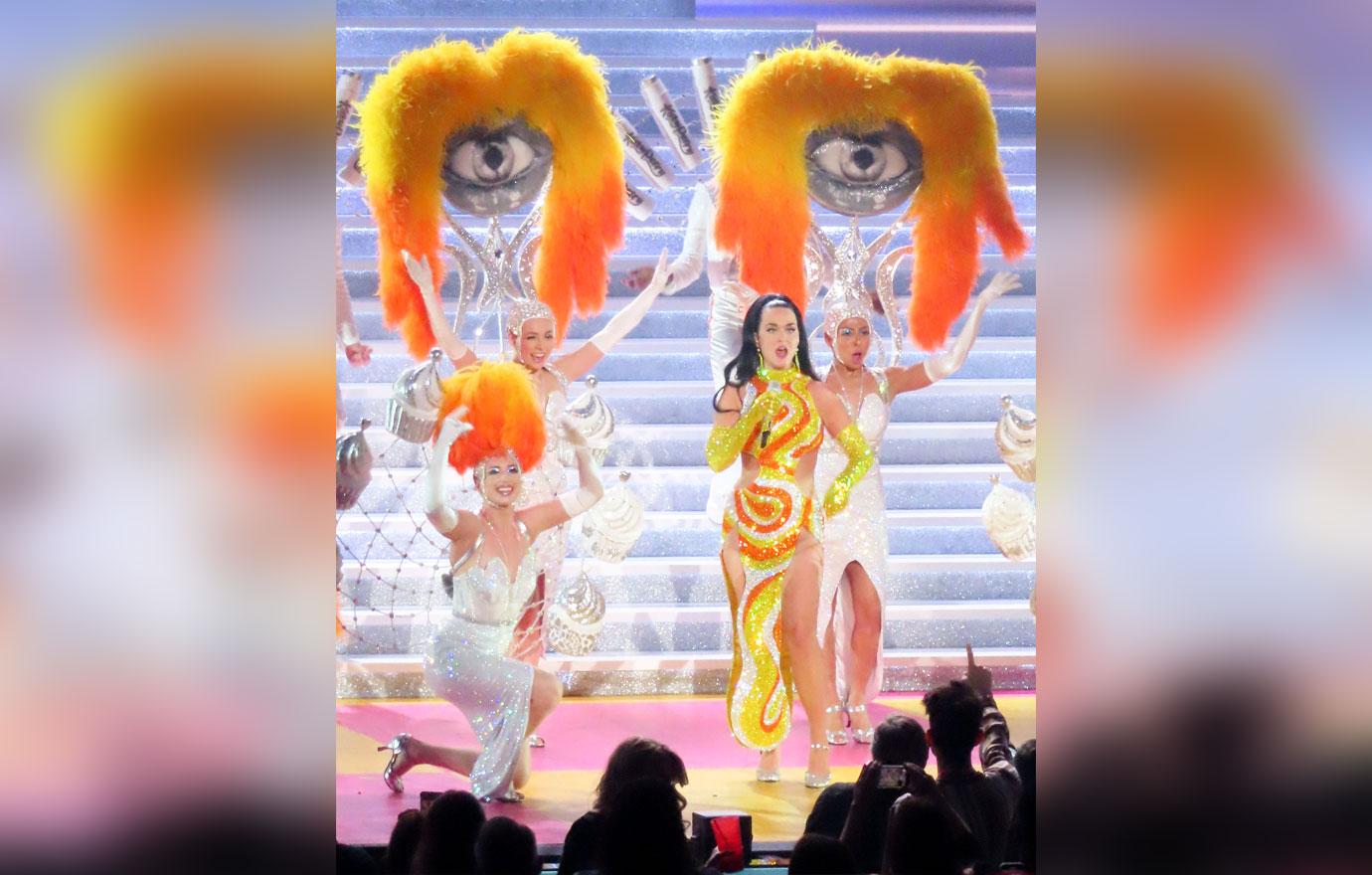 Article continues below advertisement
Perry revealed that she's already started storing her stage outfits in a "vault" so that her daughter can wear them one day. "I don't know where she's going to be able to wear all these crazy outfits," she joked. "But I'm saving them for her."
Time for a bathroom break! The mom-of-one wore a black-and-white ensemble while walking around a quirky stage setup like a lavatory.
Hey, whatever floats her boat!