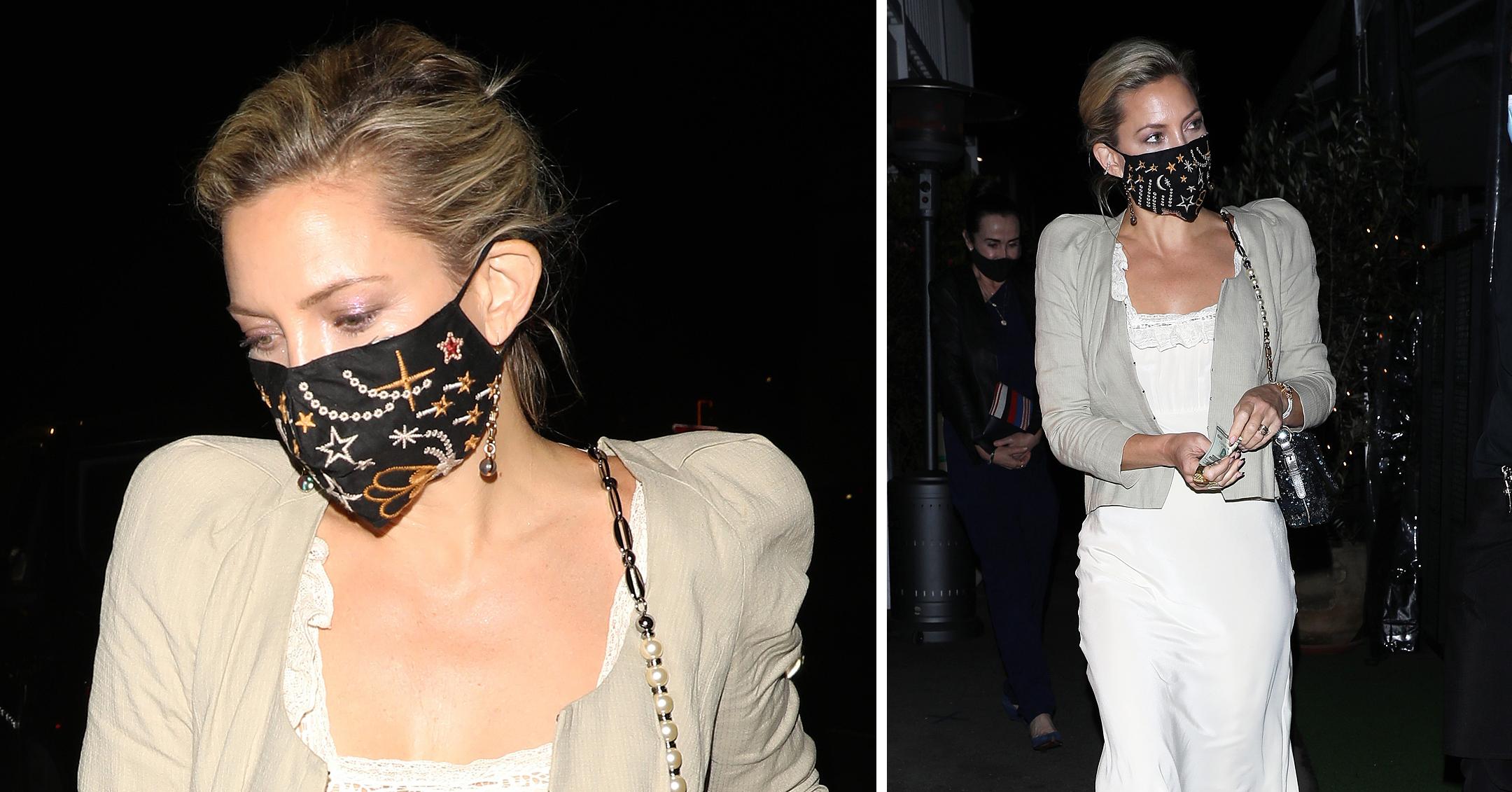 Kate Hudson's Summer Look Is So Classy! See Photos Of Her White Silk Dress — Pics
Kate Hudson can do no wrong! The actress was spotted leaving Italian restaurant Giorgio Baldi in Santa Monica, Calif., on Thursday, June 3, and she looked fabulous.
Article continues below advertisement
The blonde beauty donned a white silk dress while out and about.
Scroll through the gallery below to see her look!
Article continues below advertisement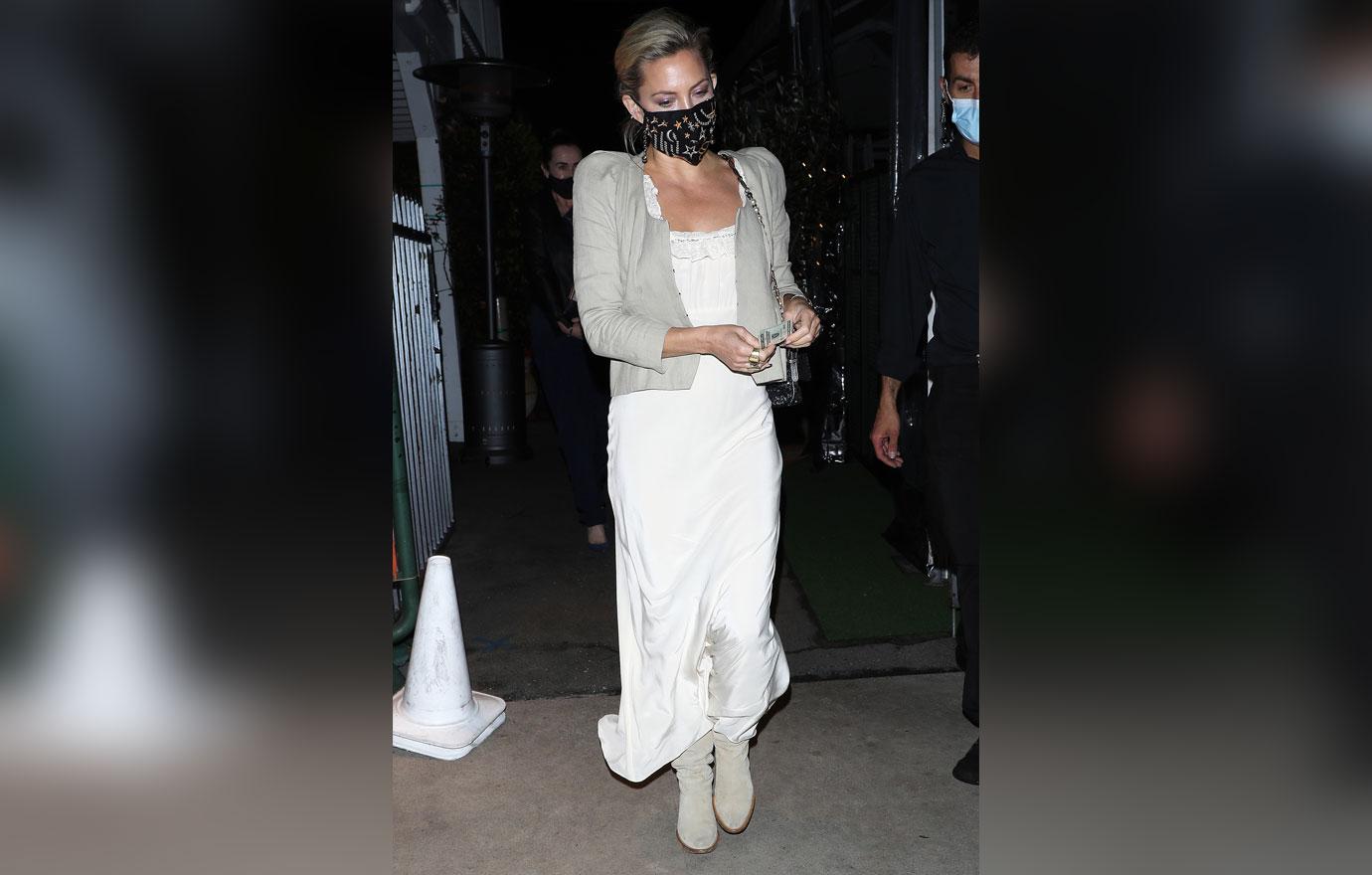 The mom-of-three paired her frock with gray boots and a gray sweater. Additionally, Hudson donned a patterned face mask.
Even though the How to Lose a Guy in 10 Days star always appears put together, she admitted that she sometimes cringes when she sees some of her previous red carpet looks.
"Well, I did have a matching T-shirt and boxer short phase — I even wore them with Tevas," Hudson shared. "But don't worry, it was a long time ago, and it only lasted, like, five seconds."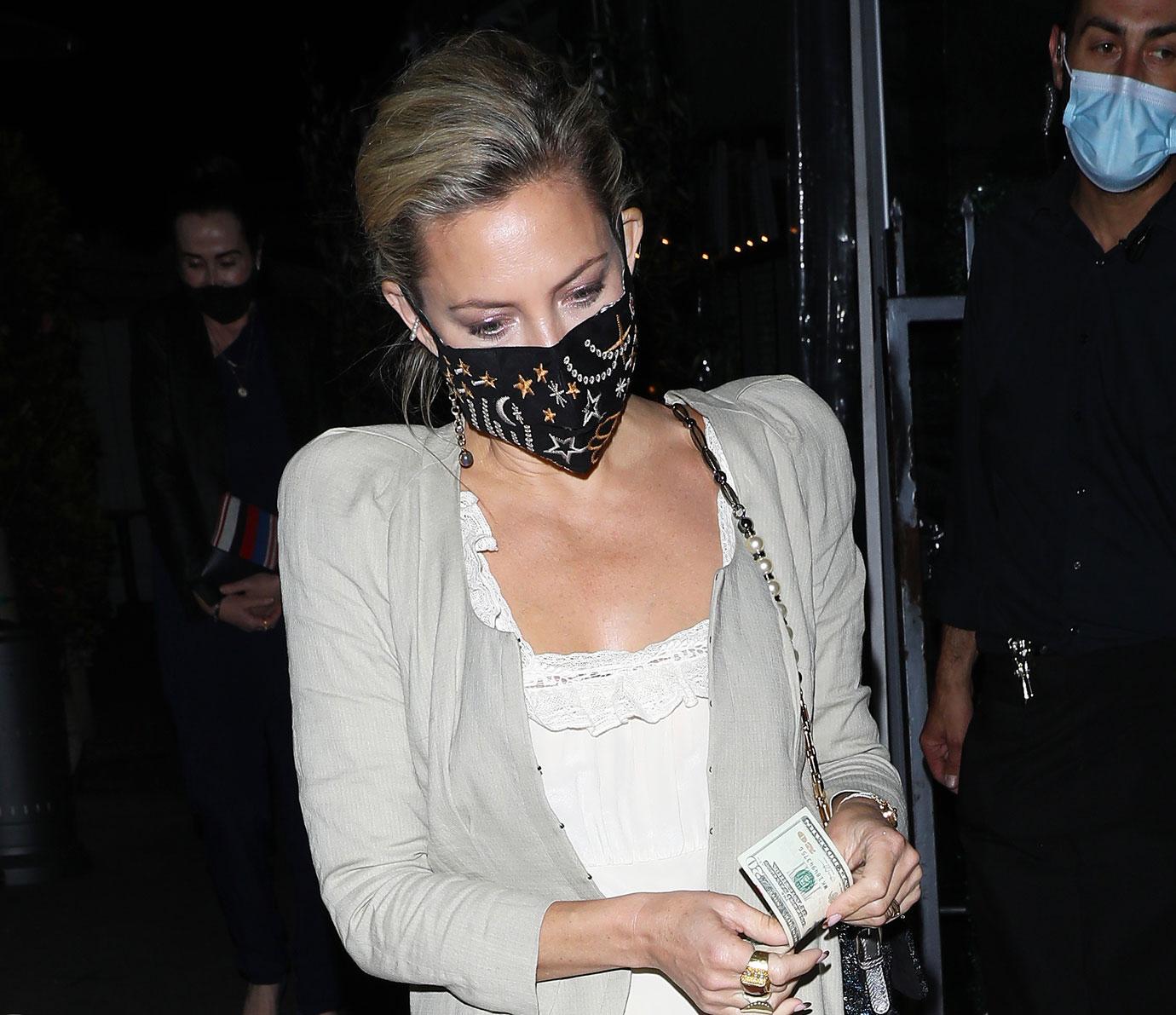 The Hollywood star has come a long way in the fashion world — and she even released her first ready-to-wear collection in 2019.
"It seems like my entire life has been trying on clothes and then getting them fit," she said. "Even when I was a little girl, I would watch my mom [Goldie Hawn] get ready and it made me just fall in love with clothes. Just the other day, I was looking at my mom's film Shampoo, and was like, 'Oh my God, the fashion.' As actors, there's such attention to detail when you're putting on a costume and creating these characters. You have to tell a story, so that's what I wanted to do here too."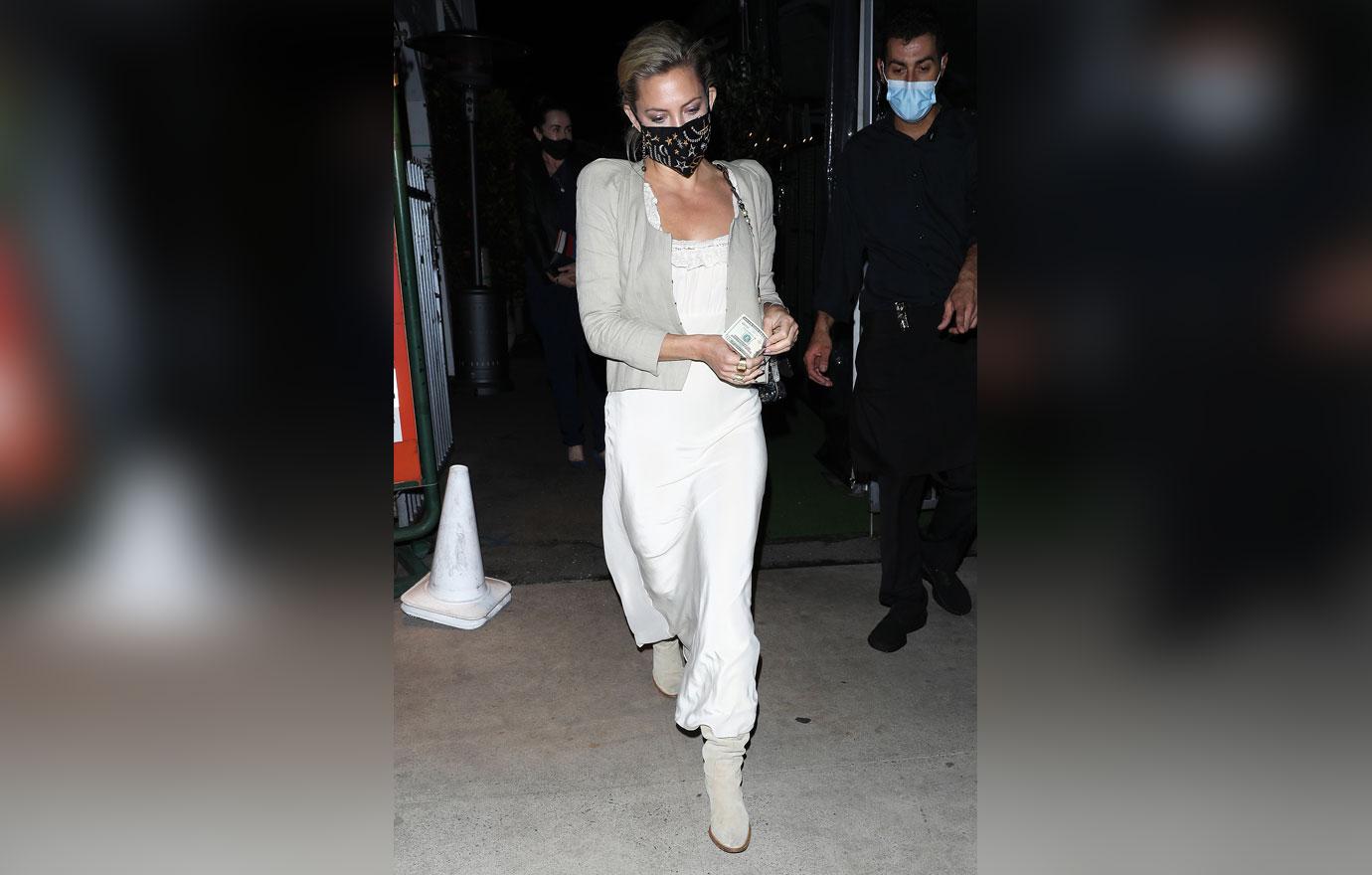 "I've wanted to do a ready-to-wear line for a really long time," Hudson added. "From the beginning, I always knew I wanted it to be available to everybody, on a bigger, more inclusive scale. And I also wanted to be mindful about how we created the pieces, which meant that it needed to be eco-friendly, too."
Surprisingly, Hudson doesn't shy away from wearing colors. In fact, it's quite the opposite! "I've always loved yellow because it's such a happy color," she gushed. "In color therapy, it's our power center — the color of the sun, and the sun is what makes everything grow. I'm attracted to that energy, so I love to wear jewelry that has suns on it too."