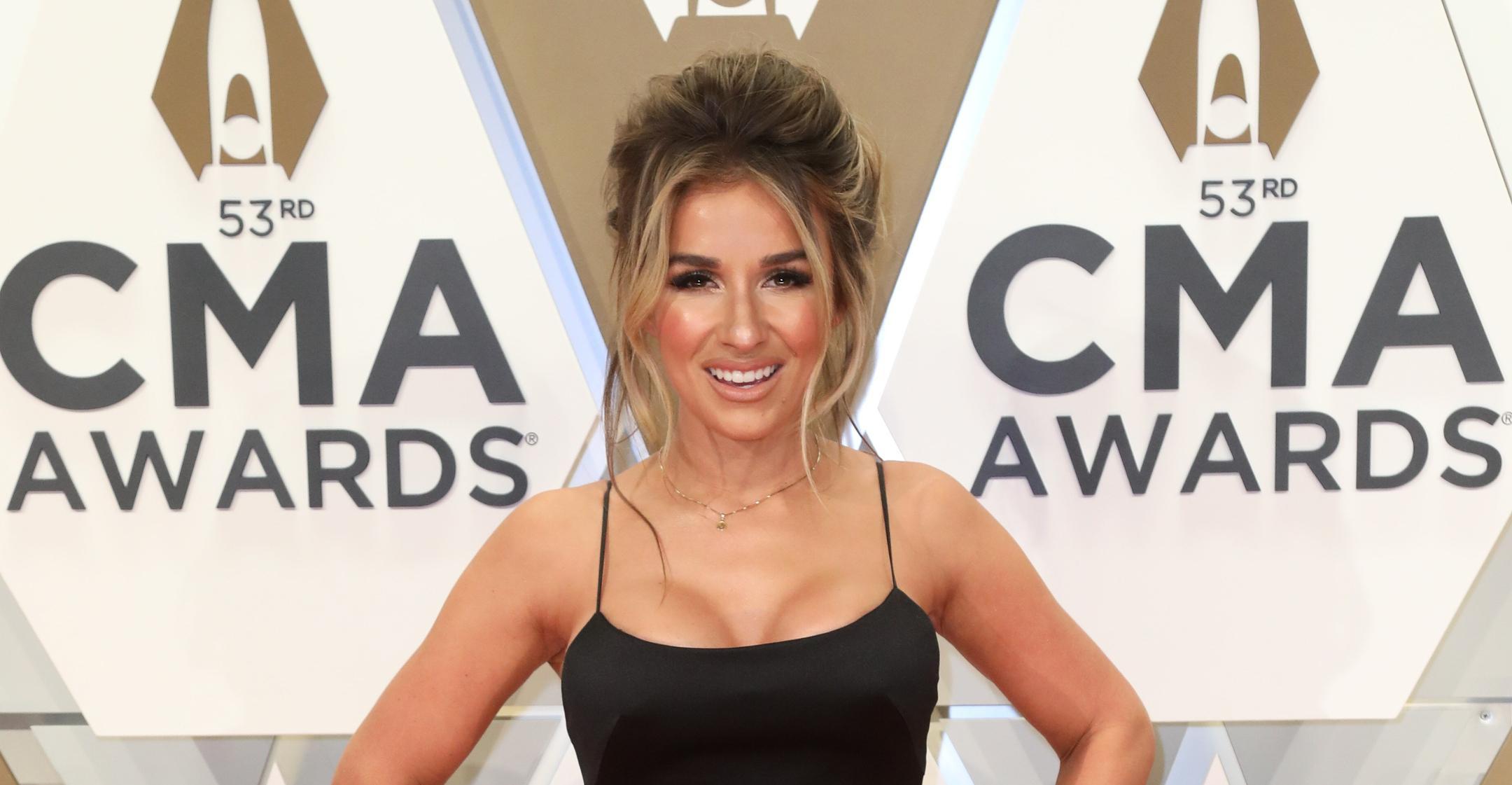 Jessie James Decker Admits Balancing Motherhood & Practicing For 'Dancing With The Stars' Is Tough: 'I've Had My Moments'
Slowly acing the challenges! Jessie James Decker is getting candid about being a parent while working on this season of Dancing With the Stars.
"I've had my moments," the 34-year-old revealed. "This week was really hard and I kind of had a break-down a little bit … it's hard balancing both because being a mom is first priority to me."
Article continues below advertisement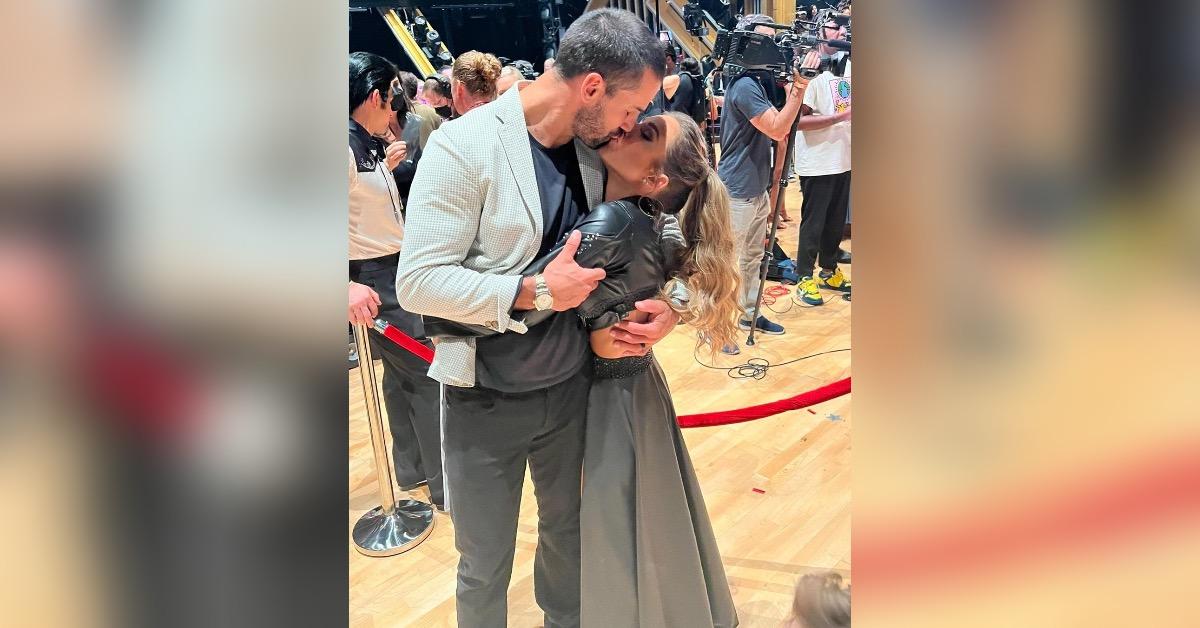 While the dance show host sometimes finds it hard to come to a solution that works for her during a hectic schedule, she is grateful for the support of her husband, Eric Decker, and her 4-year-old son, Forrest. "I really was just struggling because I'm never away from them that long," she added. "Having Forrest here fly in yesterday just meant everything to me … I knew tonight was going to be so special for him."
Article continues below advertisement
The "I Look So Good" singer had a great start on the show as she boogie alongside her partner, Alan Bersten, during the Elvis-themed night. The duo performed the1958 hit "Trouble."
"I feel like we worked for it this week. We really did our absolute best. I mean, we tried to perfect it as much as possible because I know I have a lot of improvement to make," the brunette babe gushed. "Again, I'm not a dancer, so I don't know what I'm doing right versus what I'm doing wrong. I just know that I like to perform. But having Alan really helped me."
Following the show, Decker posed with her husband, and the two shared a sweet kiss. Another picture showed the couple leaning into one another to share a smooch, with Forrest photobombing his parents.
Article continues below advertisement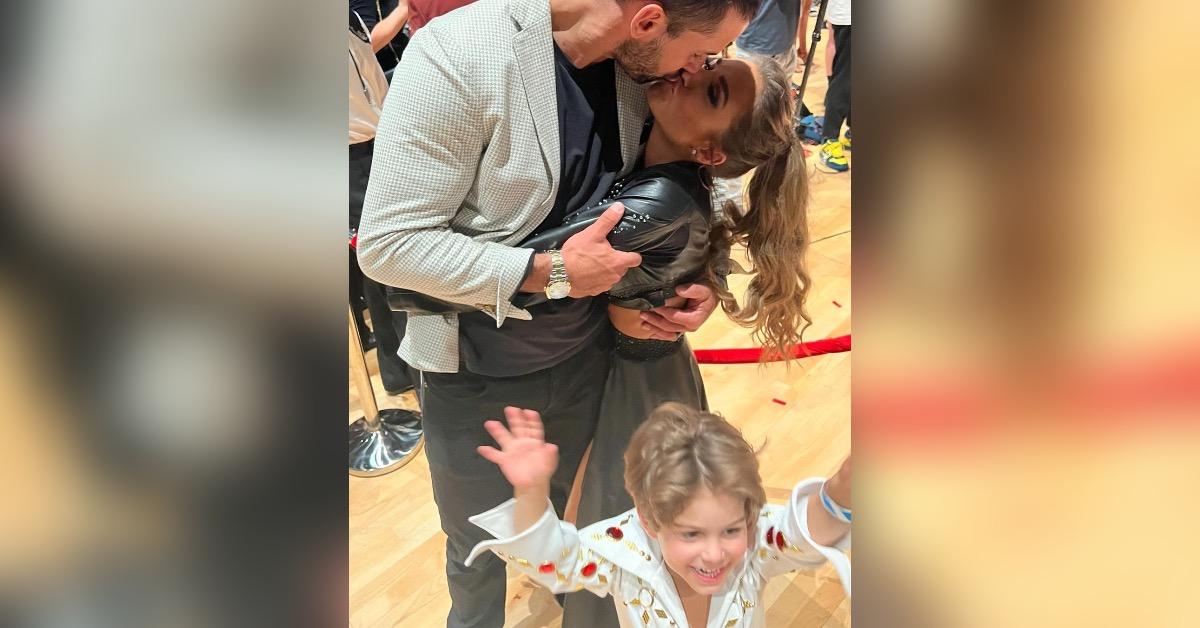 "Loved tonight," she captioned the snaps, which showed her wearing a two-piece leather outfit, with her husband opting for a classic suit. "Thanks to my sweet man love of my life for flying with our little Elvis to support me tonight. I'm a lucky girl. Now back to Nashville to join the rest of our Wolfpack," her caption read.
Responding to a reporter's question on whether her husband ever gets jealous of her dancing with another man, Decker laughed and said he doesn't mind at all. "He's encouraging me, and I'm like, 'Oh, I can't do this.' Well, he's like, 'Alan's got you.'" she clarified. "They're like bros at this point, and it's been awesome."
DWTS airs Mondays at 8 p.m. ET on Disney+.
Decker spoke with Fox.