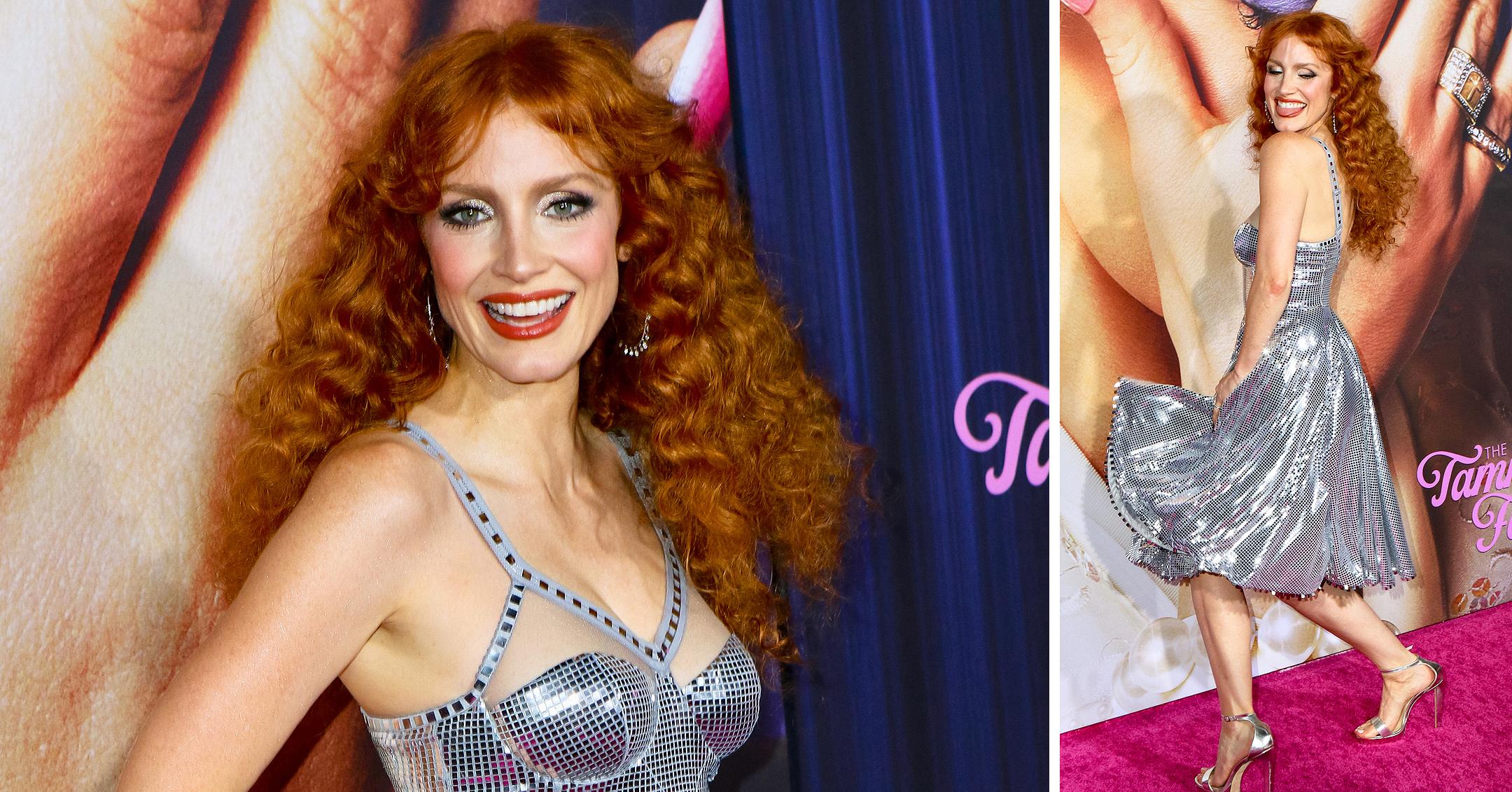 Jessica Chastain's Silver Dress Resembles A Disco Ball! See The Star's Fun Look
Glitz and glamour! Jessica Chastain shined bright when she attended the premiere of The Eyes of Tammy Faye in New York on September 14.
Article continues below advertisement
The red-headed beauty twirled on the red carpet and showed off her silver sparkly dress.
Article continues below advertisement
Scroll through the gallery below to see her fun outfit!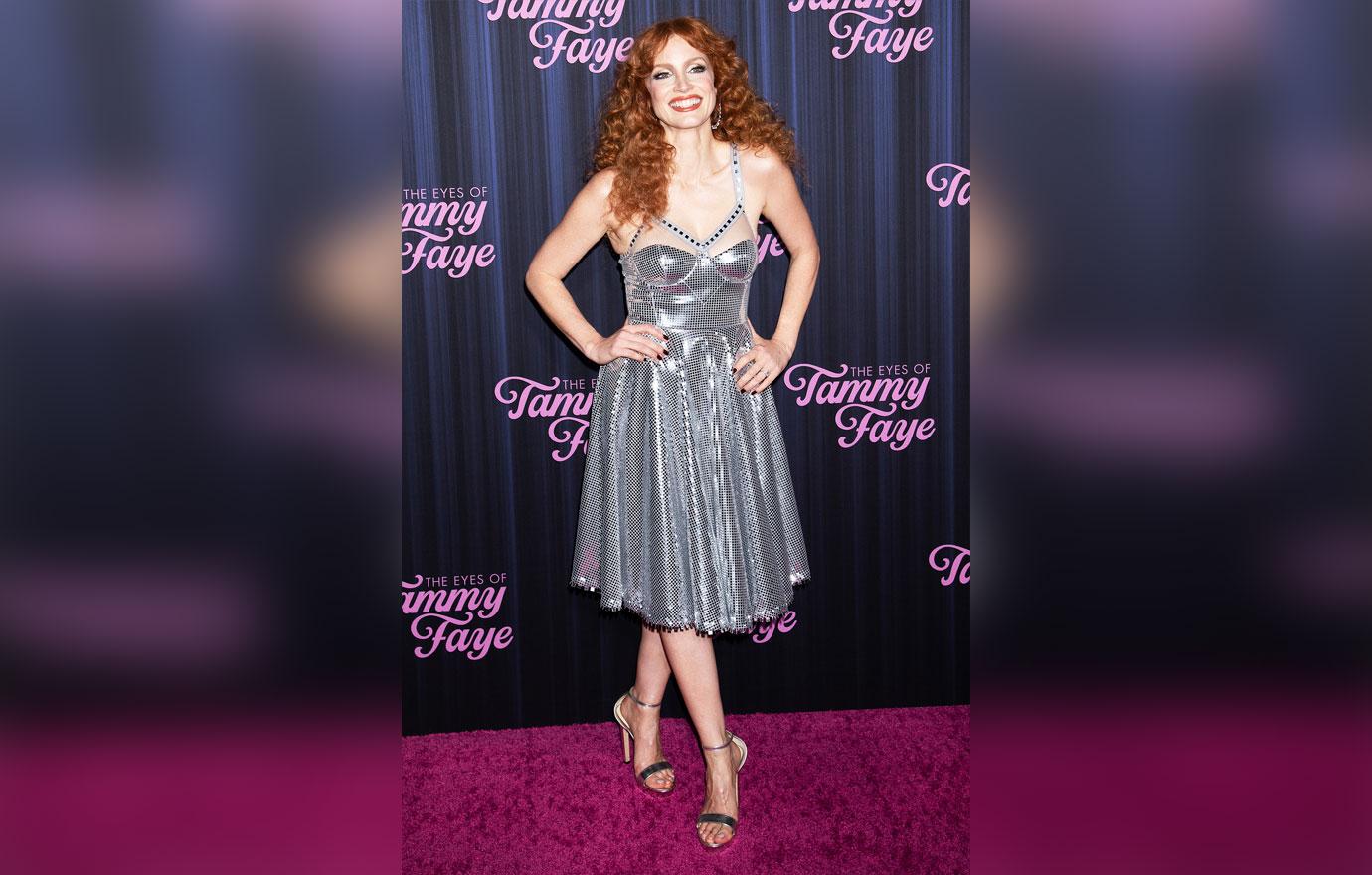 All smiles! The actress also wore gold heels to the event.
"So obsessed with last night's glam ✨ we went full Disco Jesus and I saw the light 🙌," she captioned some shots via Instagram.
Article continues below advertisement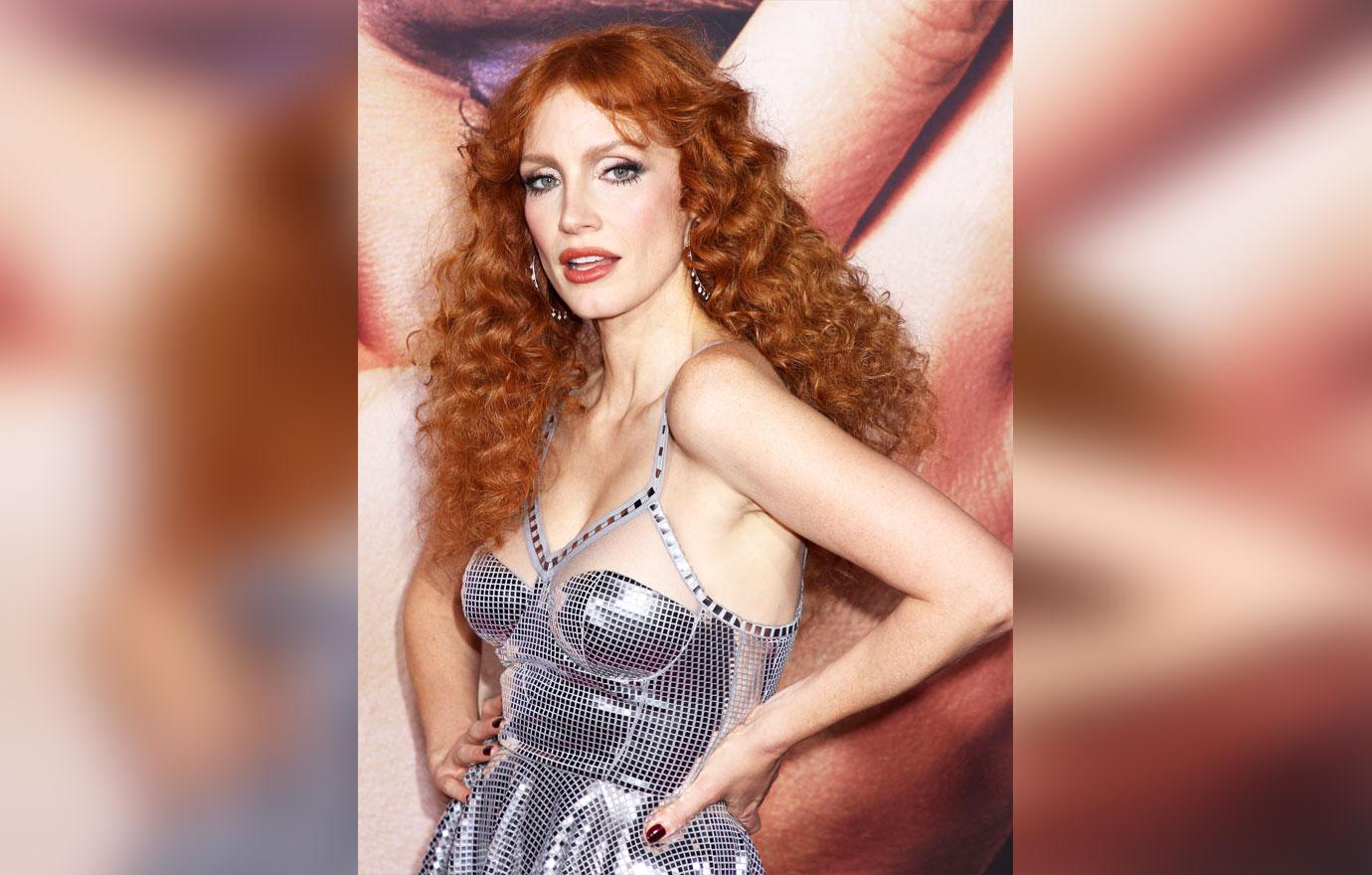 "NY Premiere of #TheEyesOfTammyFaye Only in theaters this Friday 💖 Get your tickets at the link in my bio," she captioned a video of herself in a cab in the Big Apple.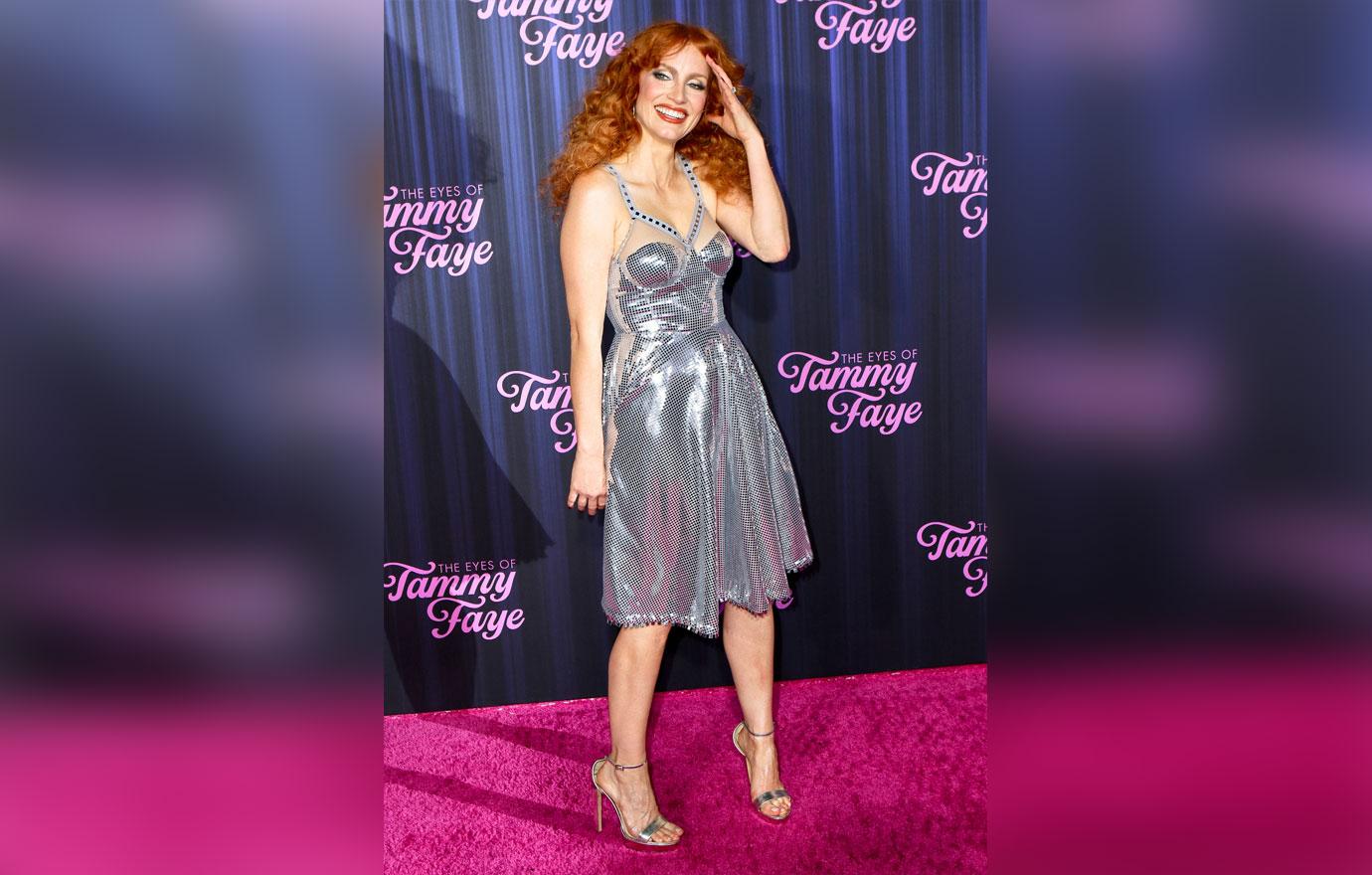 The new flick premieres this week and is about Tammy Faye Bakker and her husband, Jim, who "rise from humble beginnings to create the world's largest religious broadcasting network and theme park," the description reads. "Tammy Faye becomes legendary for her indelible eyelashes, her idiosyncratic singing, and her eagerness to embrace people from all walks of life. However, financial improprieties, scheming rivals and a scandal soon threaten to topple their carefully constructed empire."
Article continues below advertisement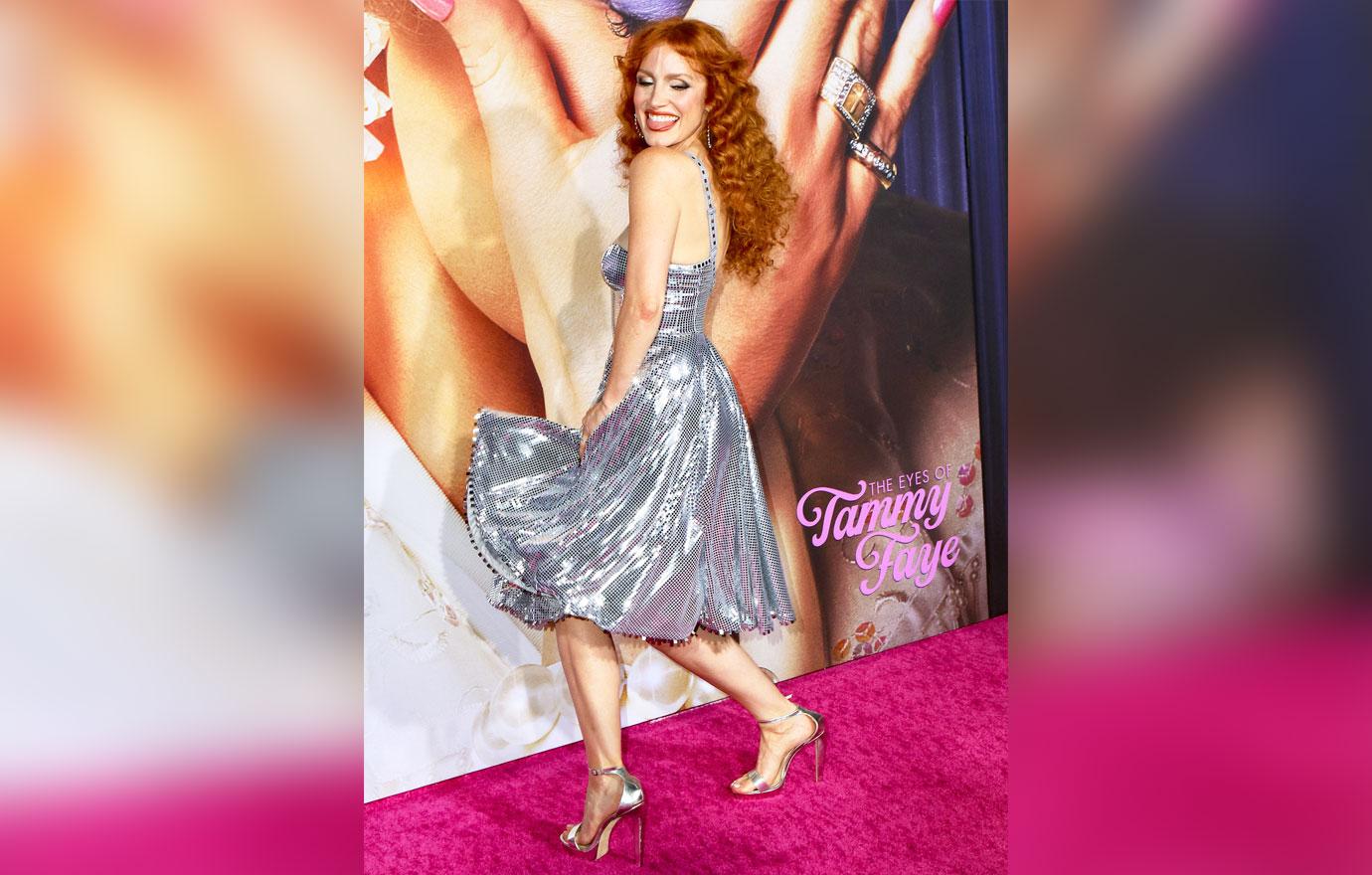 "I just loved her," Chastain says about the television personality who died of cancer in 2007.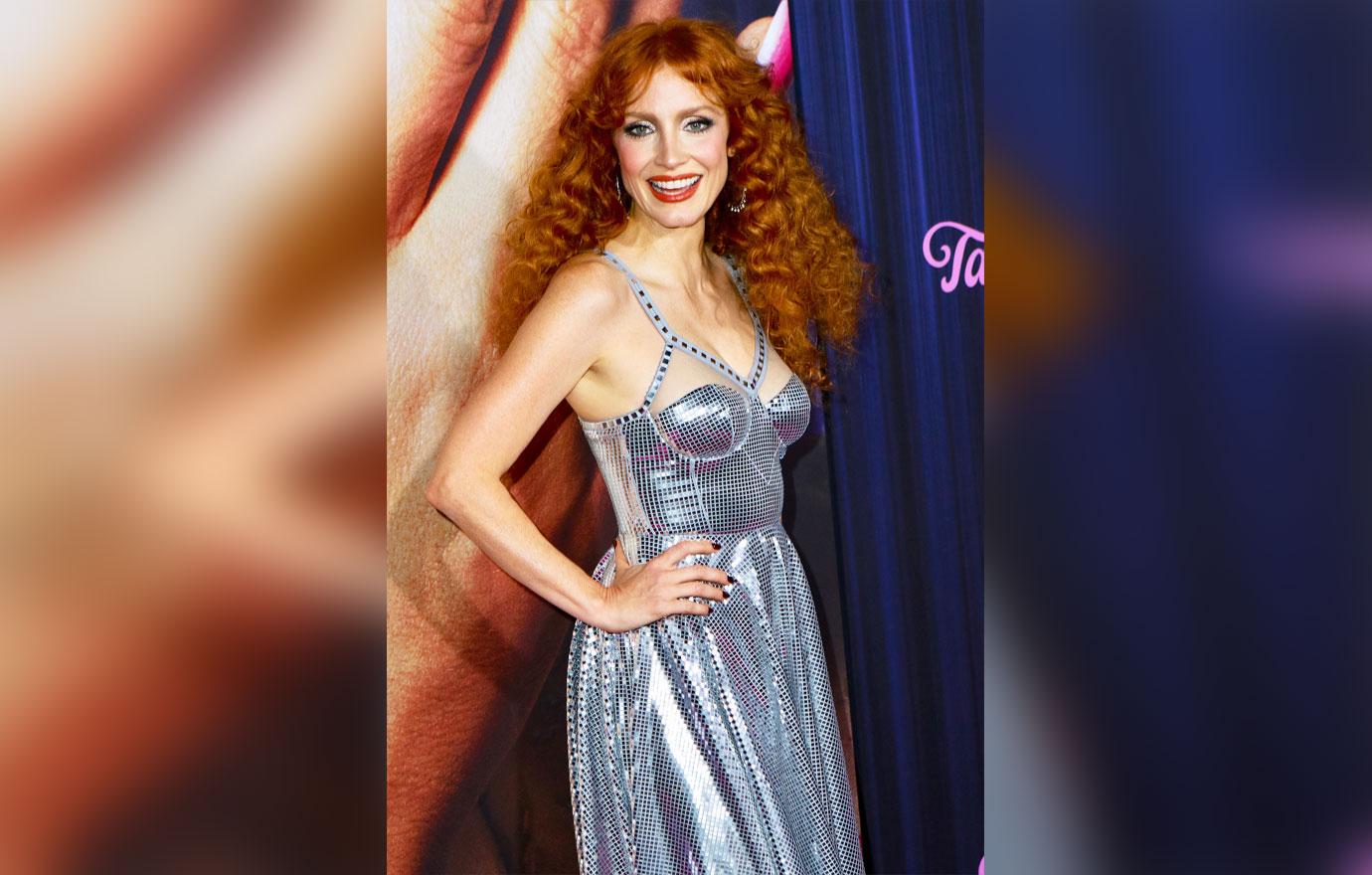 "I spent seven years studying her, watching every interview I could find and the more I learned about her the more I just loved her," she added. "She was so sweet and she never faltered in her message ... it never faltered on who she was and what she stood for and she never judged anyone. She believed that everyone was deserving of God's grace and that's what I love the most."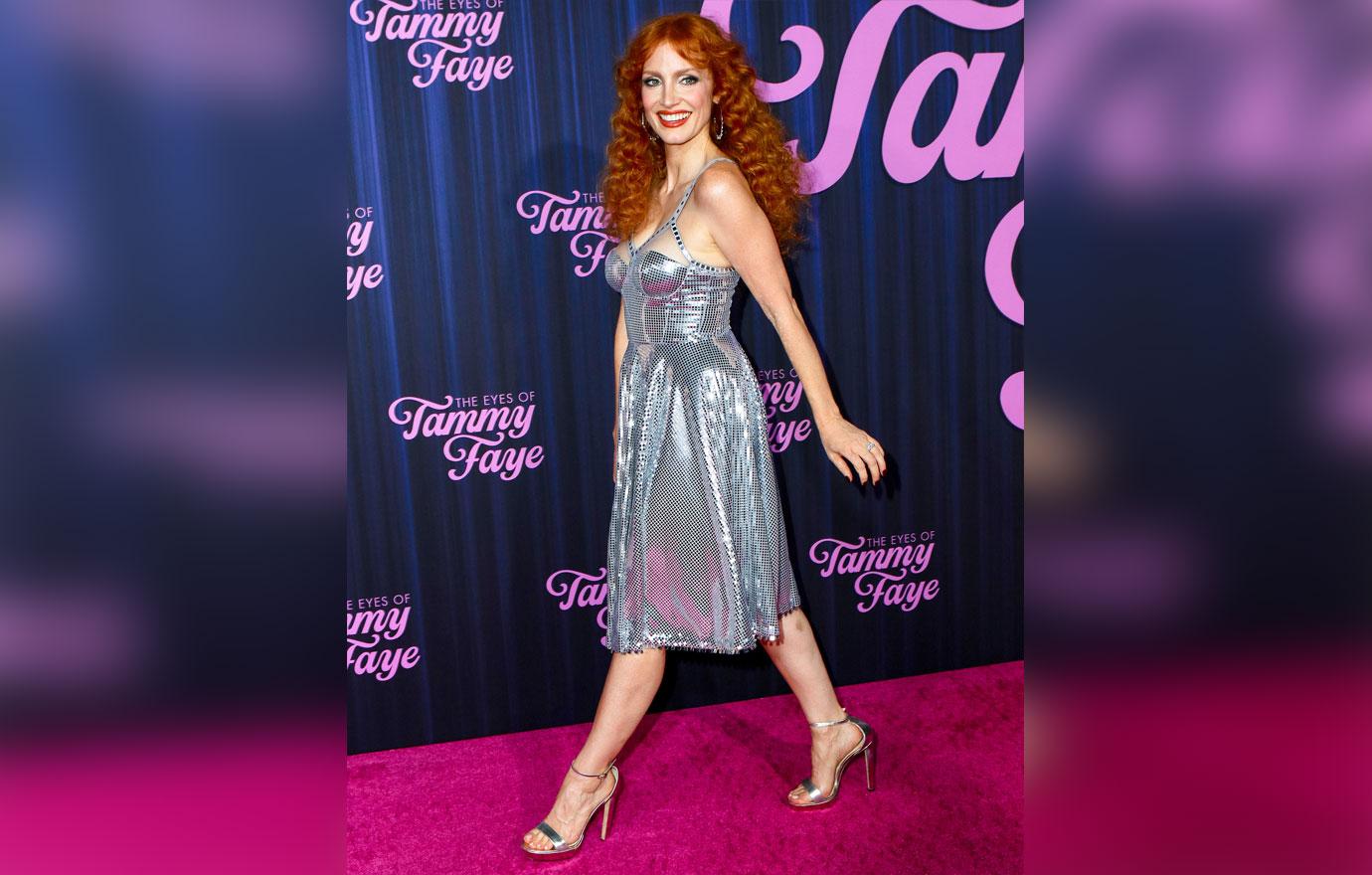 The Hollywood star was nervous to play the role, but it sounds like she nailed it.
"I was really scared to play the part so towards the end when it was starting to become more real I was kind of like, 'It's OK if it goes away, it's OK if we don't make it right away,'" she shared. "I was always thinking that would give me more time to work on it and prepare so I wasn't impatient to play her because I really felt I needed as much time as I could. I knew it was a big undertaking."