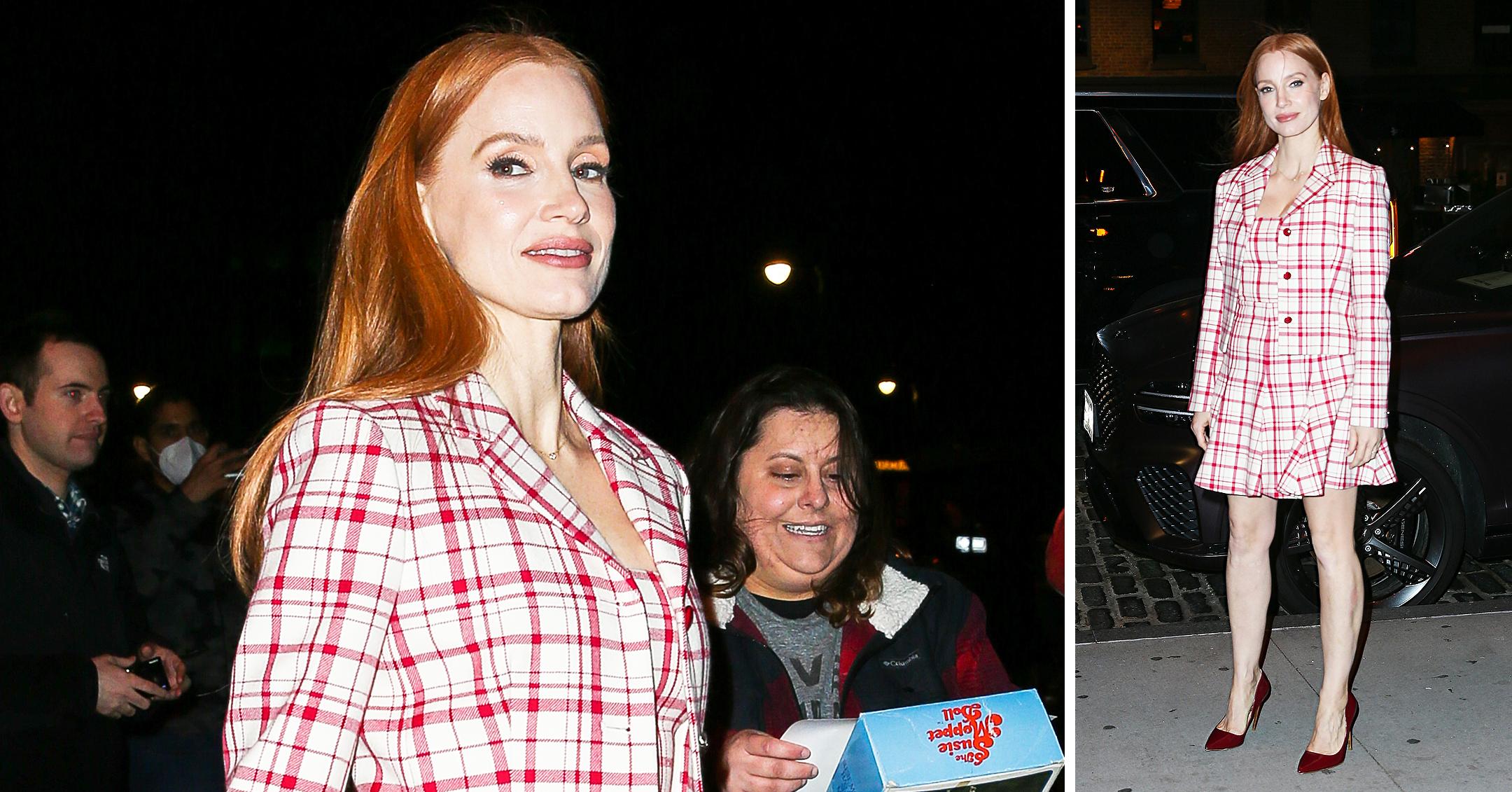 Jessica Chastain Looks Radiant In Plaid Outfit During NYC Outing — Pics!
Jessica Chastain matched her outfit to her hair color while out and about in New York City on December 2.
Article continues below advertisement
The actress looked stunning in a striped skirt and matching jacket.
Scroll through the gallery below to see more shots!
Article continues below advertisement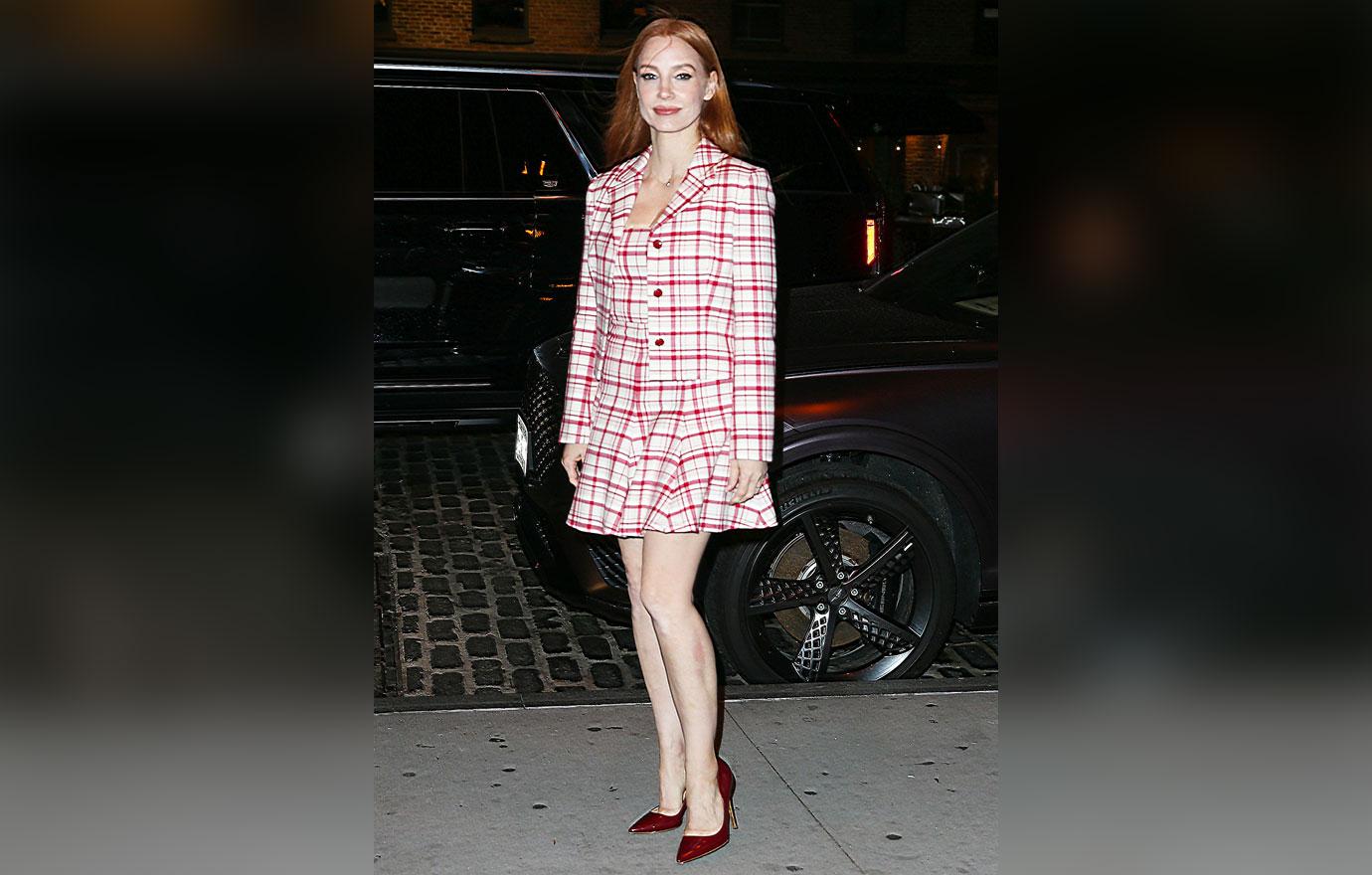 The red-headed beauty also added some red pumps to her outfit. Chastain attended a movie premiere alongside her pal Anne Hathaway.
"Screening of #TheEyesOfTammyFaye last night w my wife ♥️," she captioned some cute photos.
Of course, people loved seeing the pair together. One person wrote, "😍 you guys ❤️," while another added, "My TWO FAVOURITE ACTRESSES in ONE picture ! 🔥❤️."
A third person added, "BESTIES😍😍😍😍."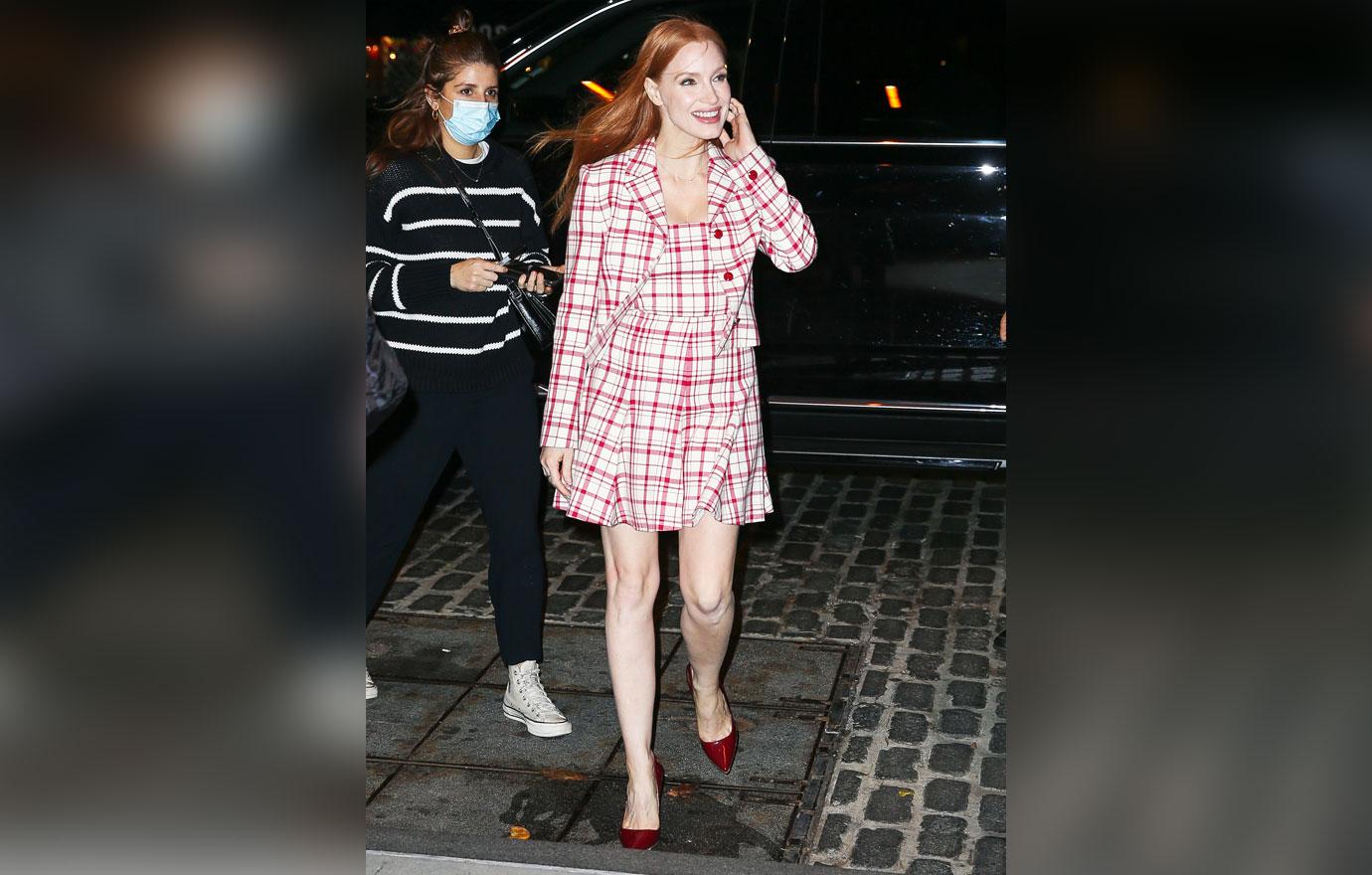 The film producer starred in The Eyes of Tammy Faye, which depicts Tammy Faye Bakker's life.
Article continues below advertisement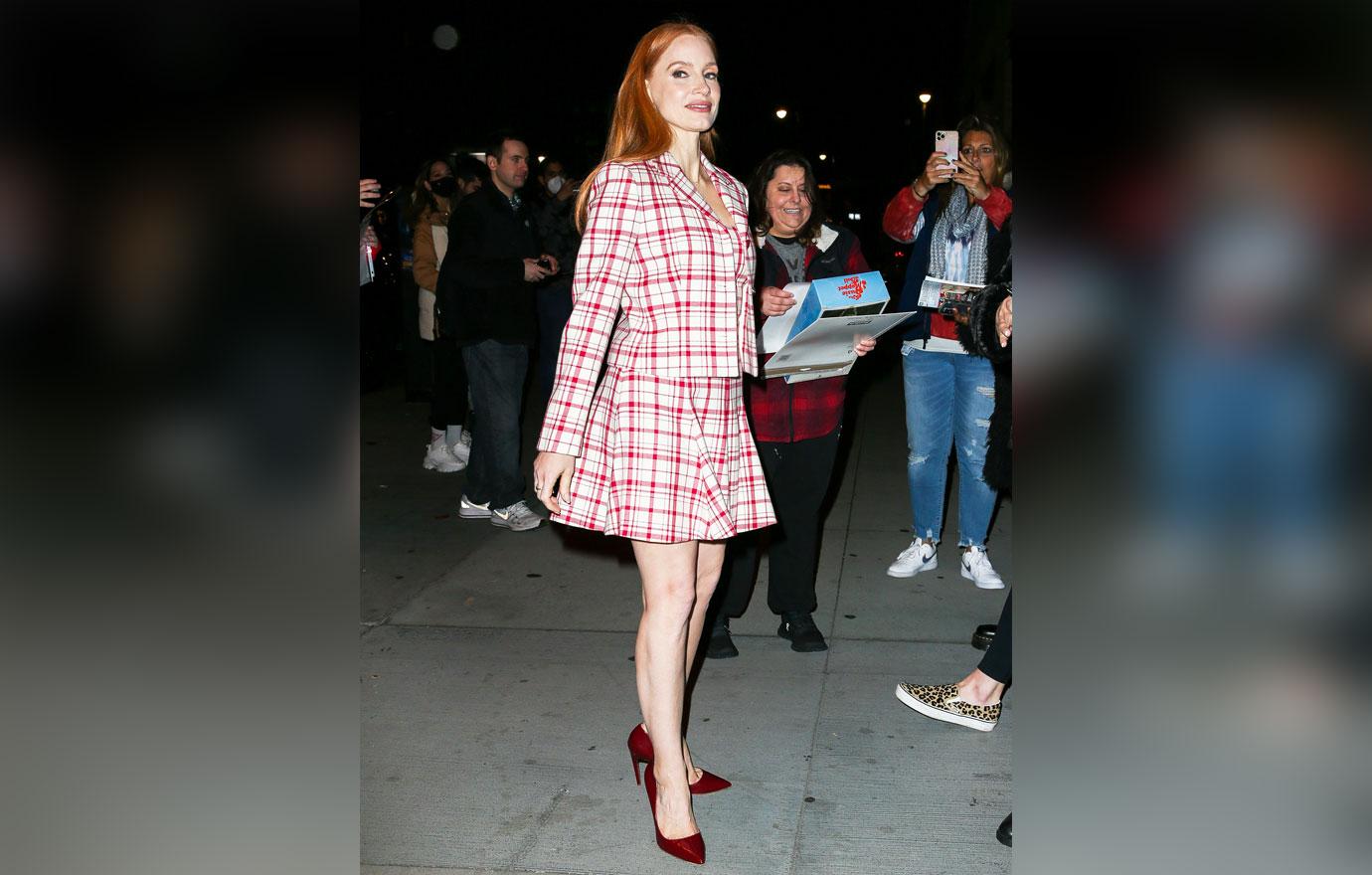 "Women have been punished for being large, and I just mean energy-wise — so in terms of how much space you take up, how much makeup you wear, how loud your voice is, how loud your opinion is, how flashy your clothes can be," she said. "But then also being punished for owning too many pants suits, or you have short hair. I'm so tired of society telling women how they need to present themselves in the world. And I was so tired of people caring more about how much mascara Tammy Faye Bakker was wearing than the actual incredible things that she did."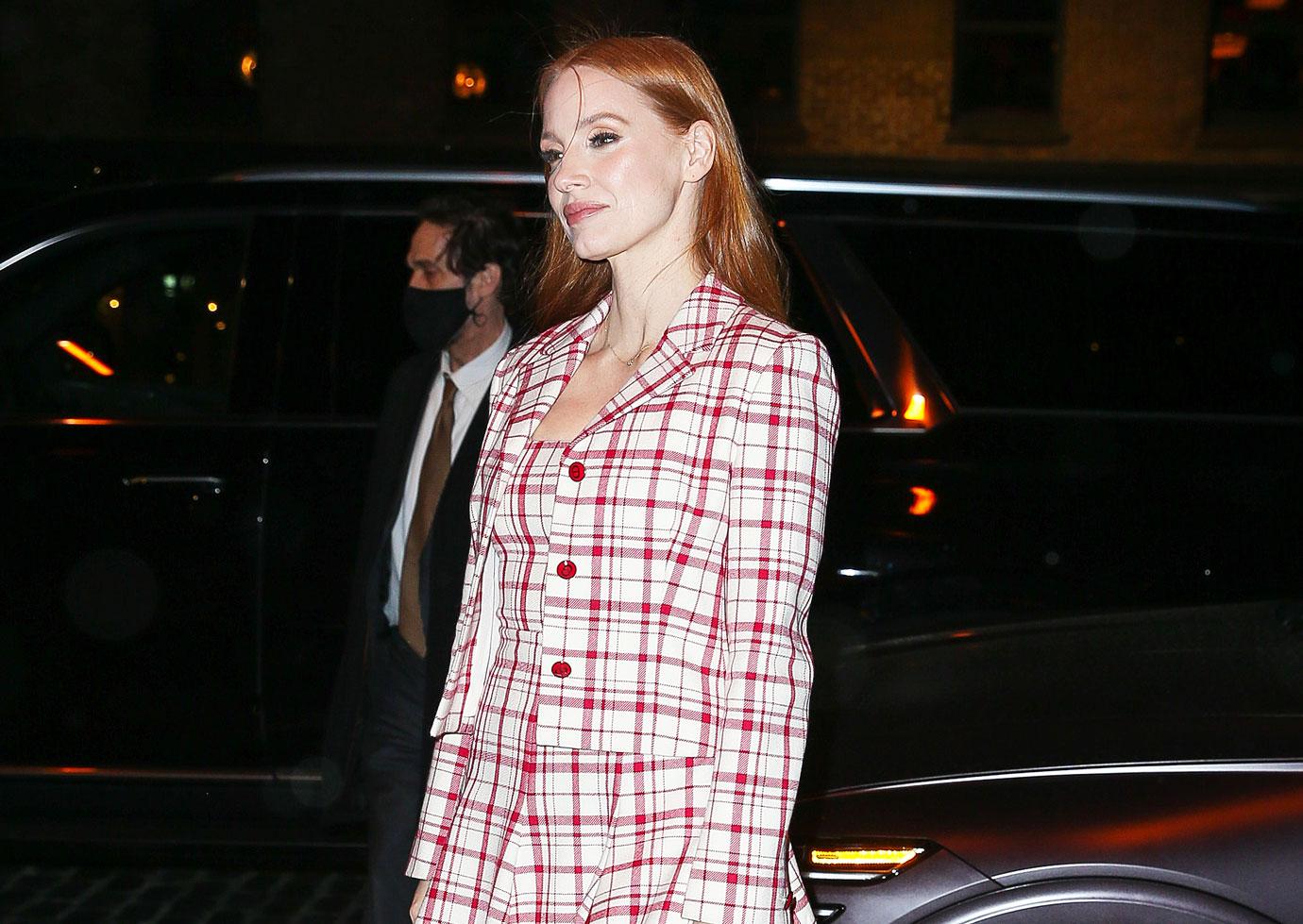 Chastain put her heart and soul into this role.
"It was very important to end the film with an actual thing she preached," she explained. "I found this little moment of her preaching. Basically, she said, 'Without the beautiful grace of God, I wouldn't even be here today. The God reached down and said, Tammy Faye, I love you and I love you just the way you are. God's love is sufficient enough for you today too. And he loves you just the way you are.'"