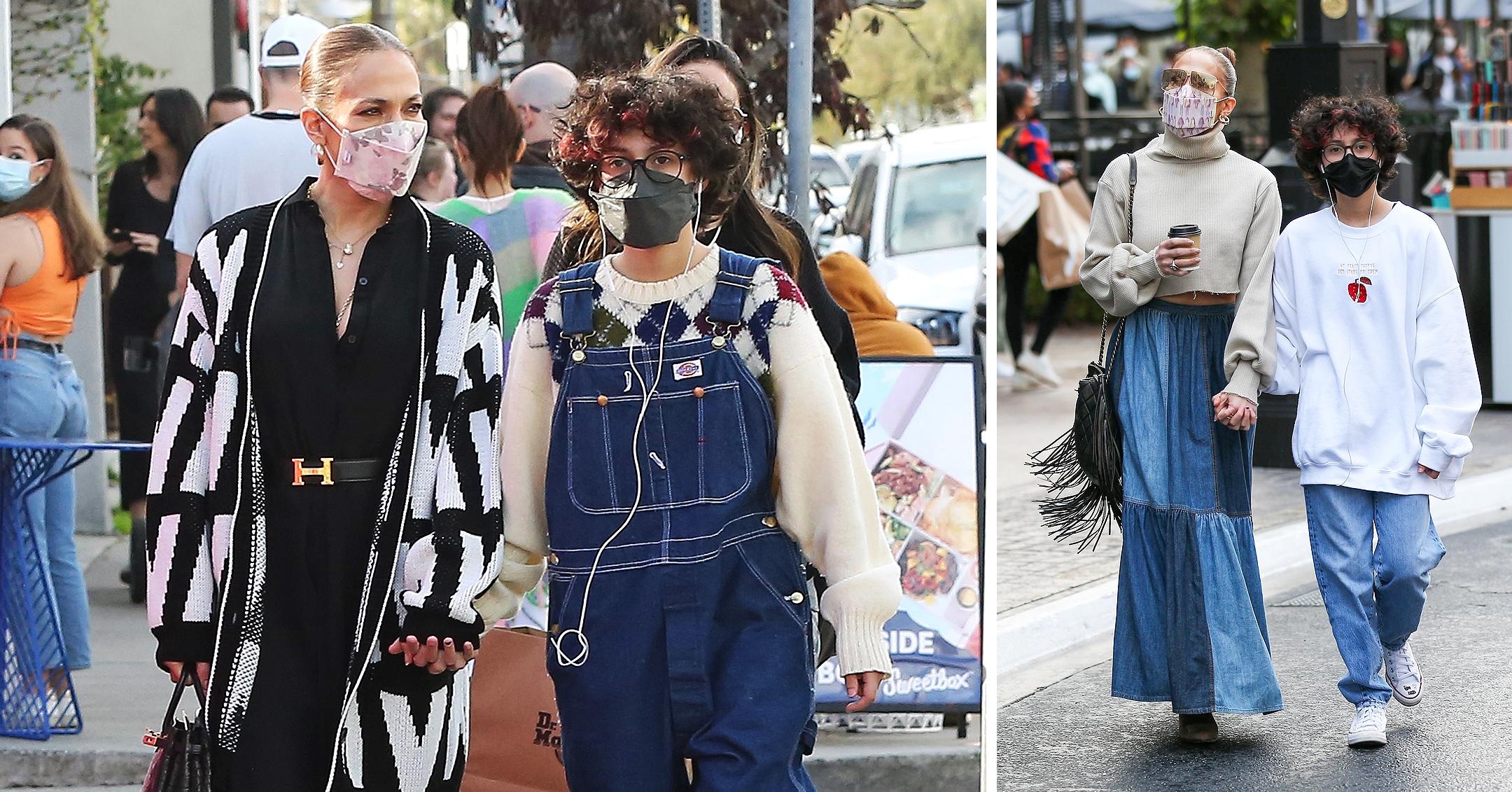 Family Time! Jennifer Lopez Spends The Weekend With Her 13-Year-Old Twins Max And Emme: Photos
Superstar Jennifer Lopez utilized her free time this weekend by relaxing with her two kids. The singer was seen out in Los Angeles on January 15 and 16 with 13-year-old twins Emme and Max, though beau Ben Affleck wasn't in tow for the outing.
See photos of the family-of-three below.
Article continues below advertisement
Girls' day!
On January 15, Emme stepped out in jeans and a white sweatshirt, while her mom donned a cream turtleneck top and a denim patchwork maxi skirt. They both wore face masks and held hands as they walked around.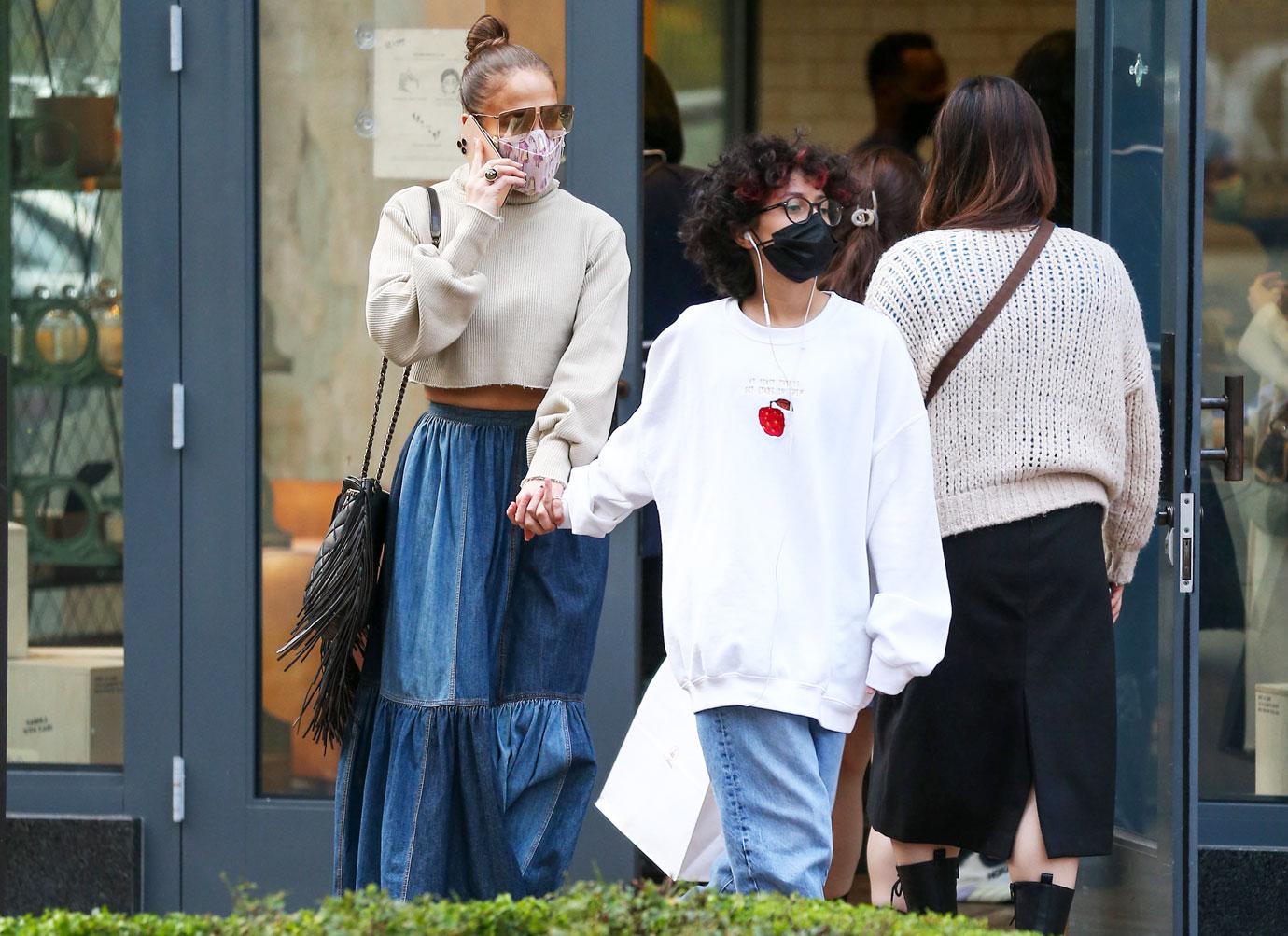 At the beginning of the month, JLo revealed that her New Year's resolution was to become the best version of herself in all aspects of her life.
"Just thinking about being really mindful of what I want my life to be and knowing that my thoughts create my life and keeping those really positive, so I can grow and be my best this year," she said in an Instagram video. "Better than ever, mentally, physically, spiritually, emotionally, to be the best mother I can be, the best partner I can be, the best friend I can be, the best daughter, sister, boss, person that I can be."
Article continues below advertisement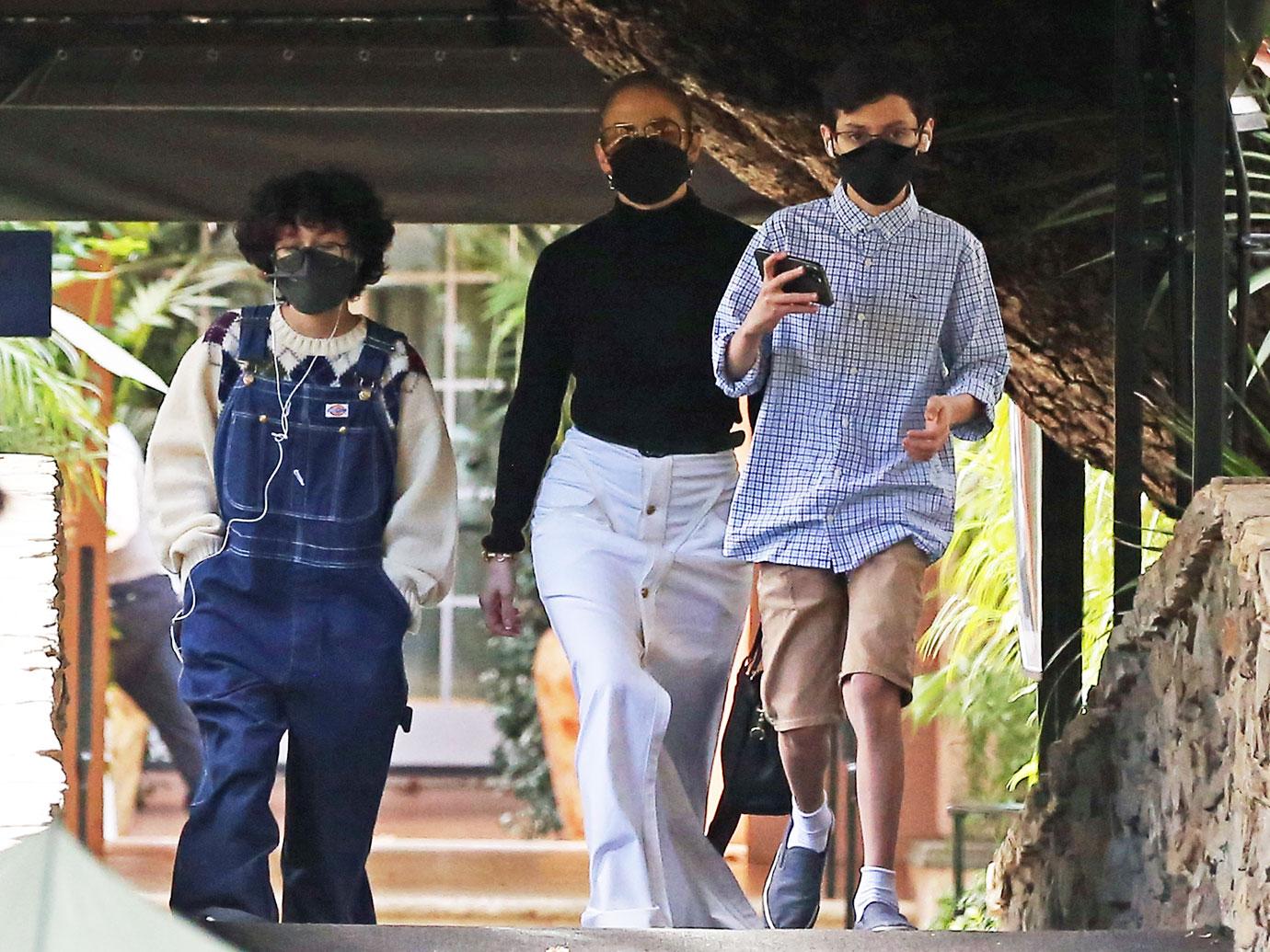 The following day, the Hustlers lead wore another turtleneck top and maxi skirt, while her daughter opted for a sweater and overalls. Emme's twin brother, Max, tagged along for the outing as well in a collared shirt and khaki shorts.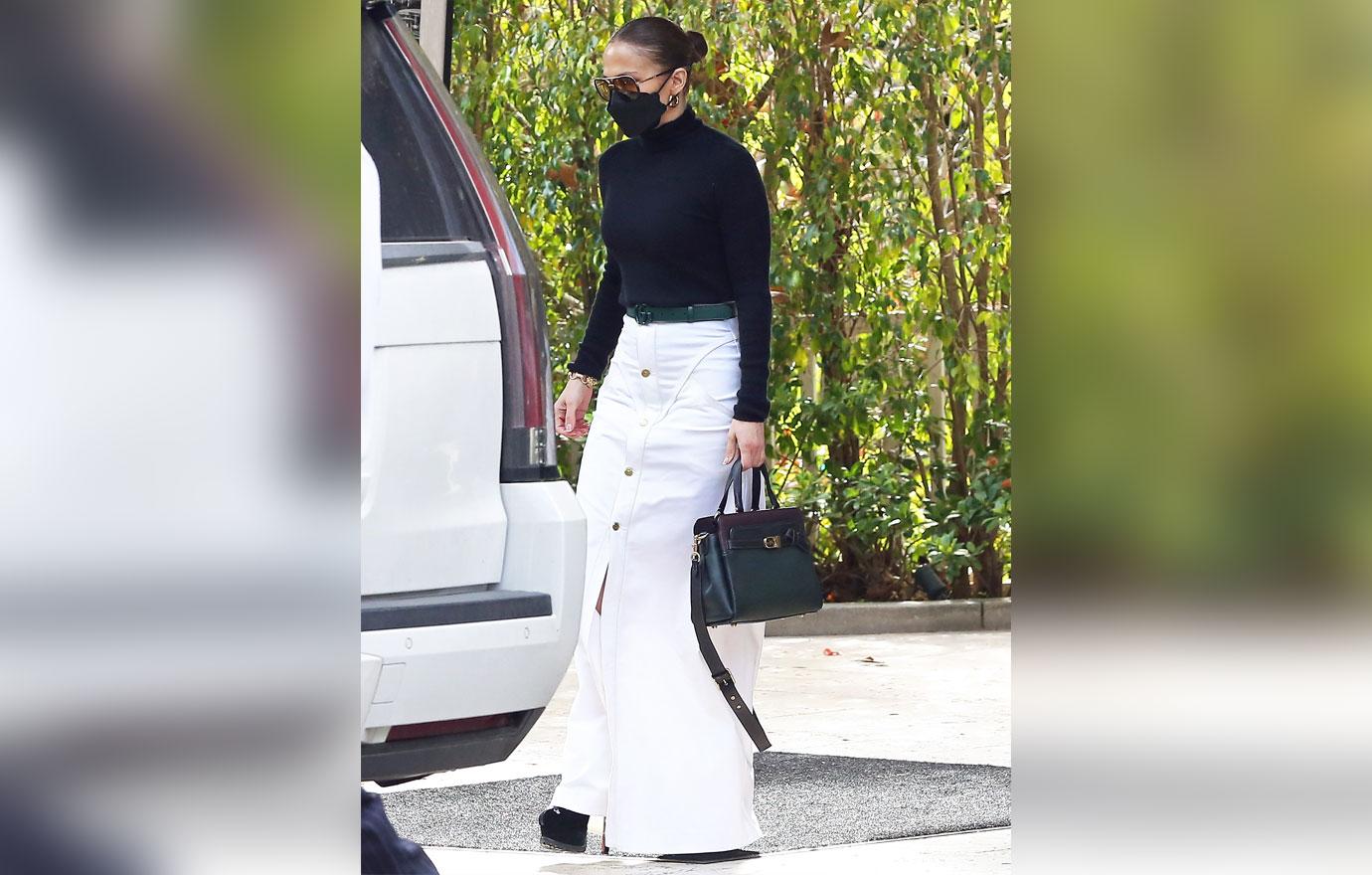 Article continues below advertisement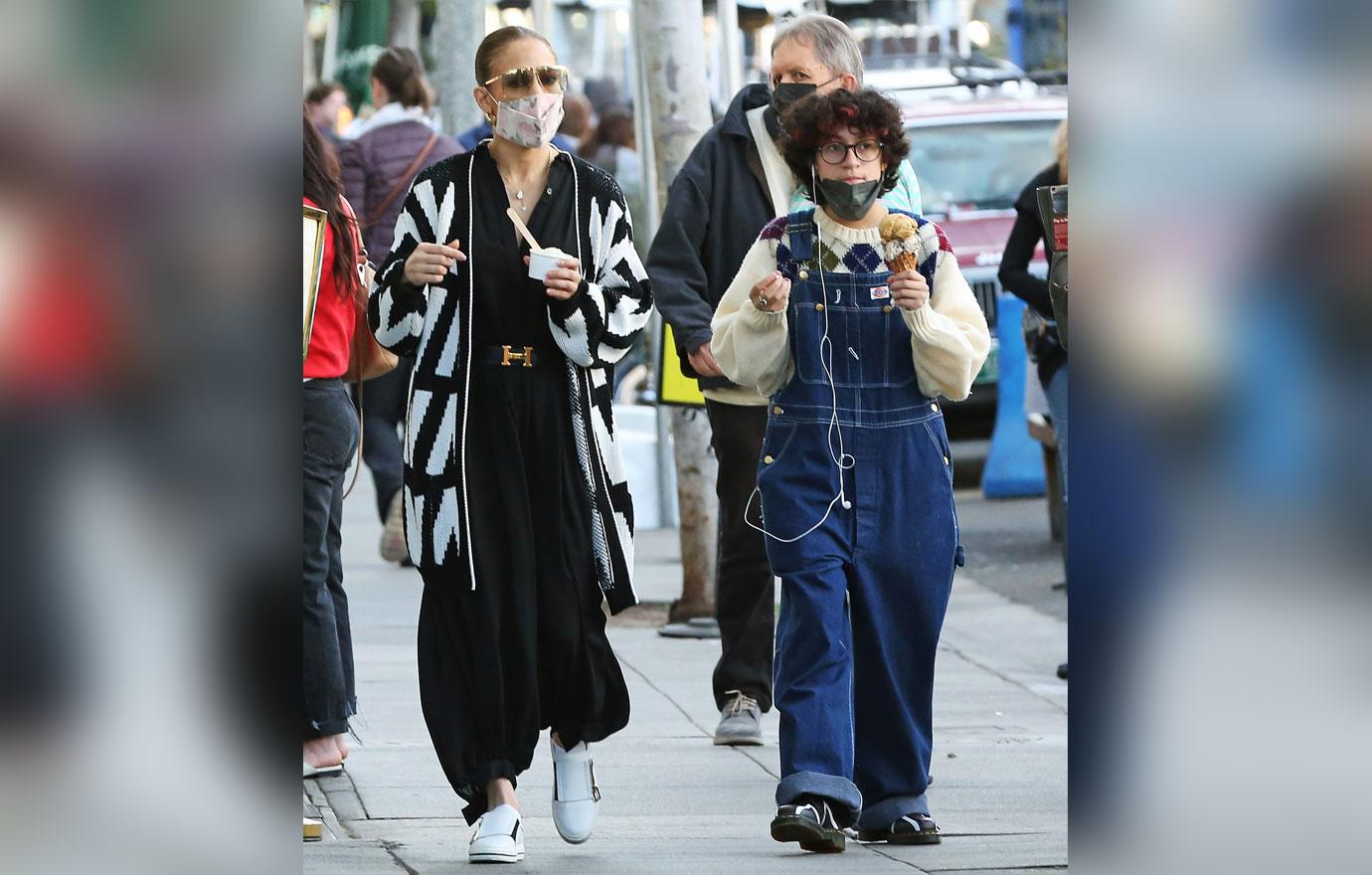 Wardrobe change! In a flowy jumpsuit and cardigan, Lopez stopped for some ice cream with her daughter later that afternoon.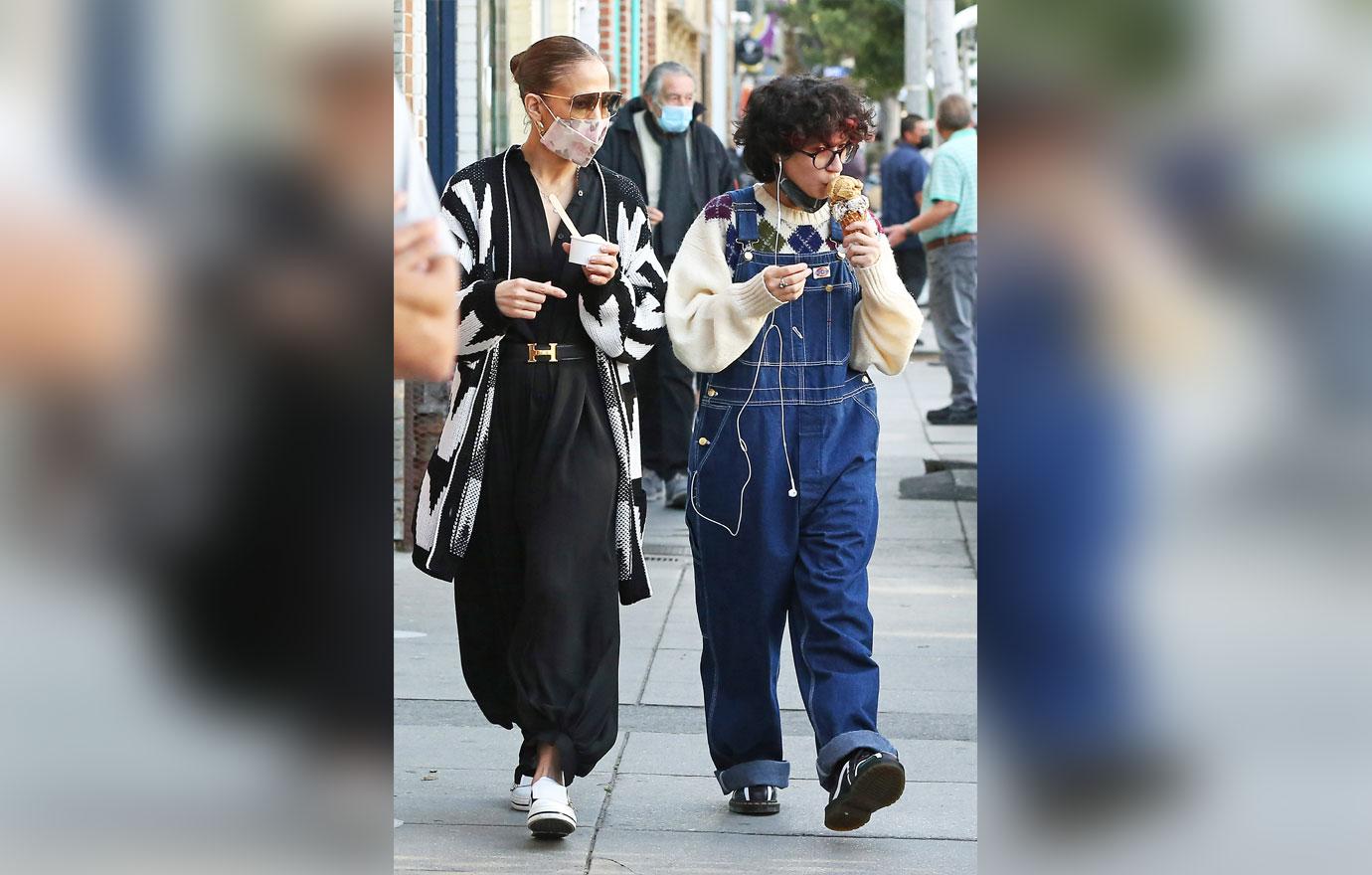 The singer-actress appreciated all of the extra time she's been able to spend with her kids amid the pandemic, as she realized she was working too often.
"It's such a blessing, and oh my goodness, they're growing up so fast," she told Parents of having nightly dinners with them. "It can't be all work all the time and just be stolen moments with the kids. This is where I have my most happiness, my most fun, and I always knew that. But we were kind of on a hamster wheel. And it's like the universe put a stop to it and said, 'Everybody off the hamster wheel! Remember what's most important, and your life can be different.' I had been focused on work for so long, like a lot of people."