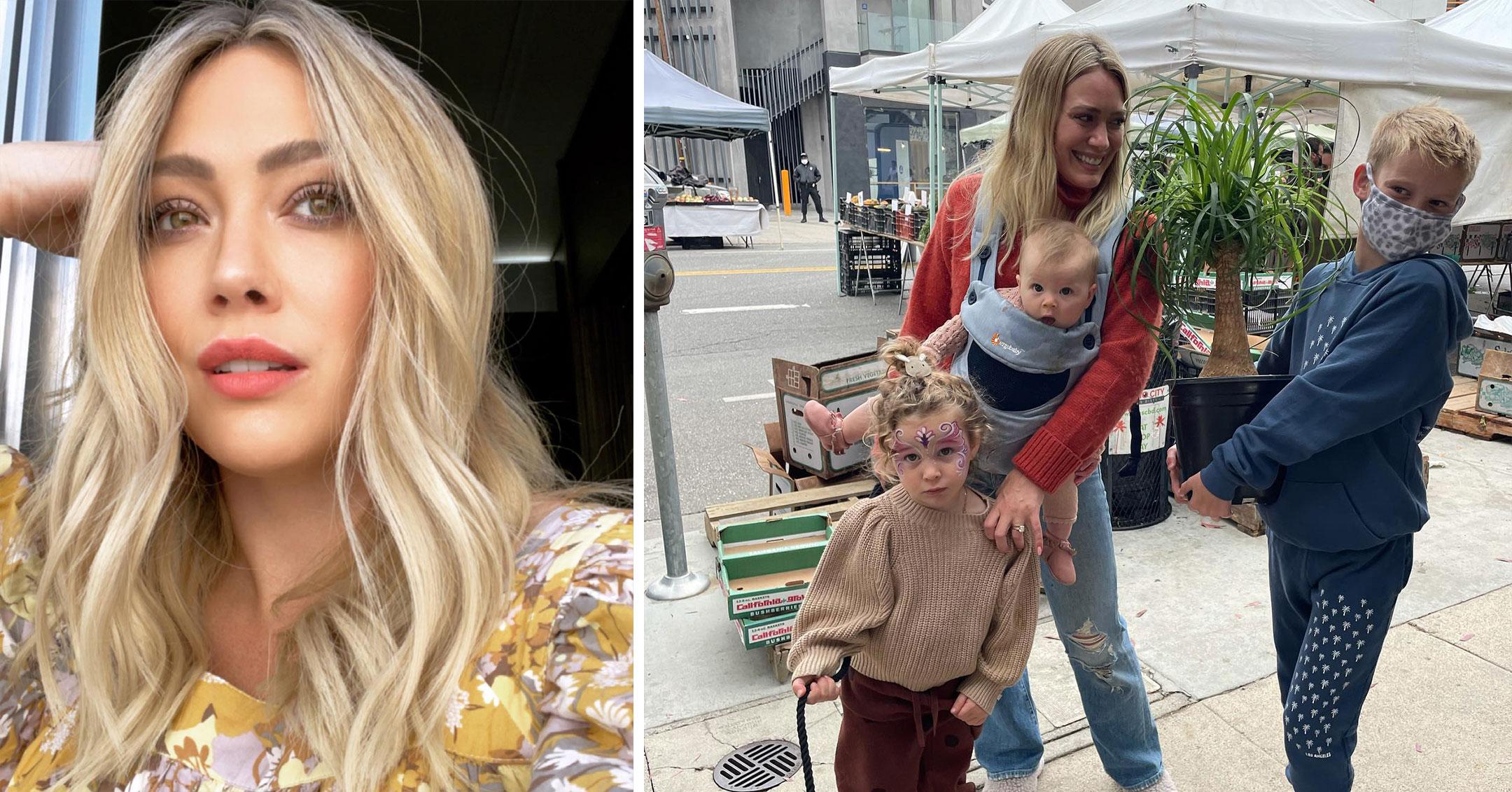 Hilary Duff, Her Husband & Their 3 Kids Embark On A Beach Vacay — Check Out Photos From Their Trip!
After two years of the pandemic, having a staycation has become so yesterday — which is why Hilary Duff and husband Matthew Koma took their three kids and ventured off for a vacation filled with sun and sand!
The actress shared a few photos from their trip, where they hit the beach, relaxed and indulged in plenty of treats.
Article continues below advertisement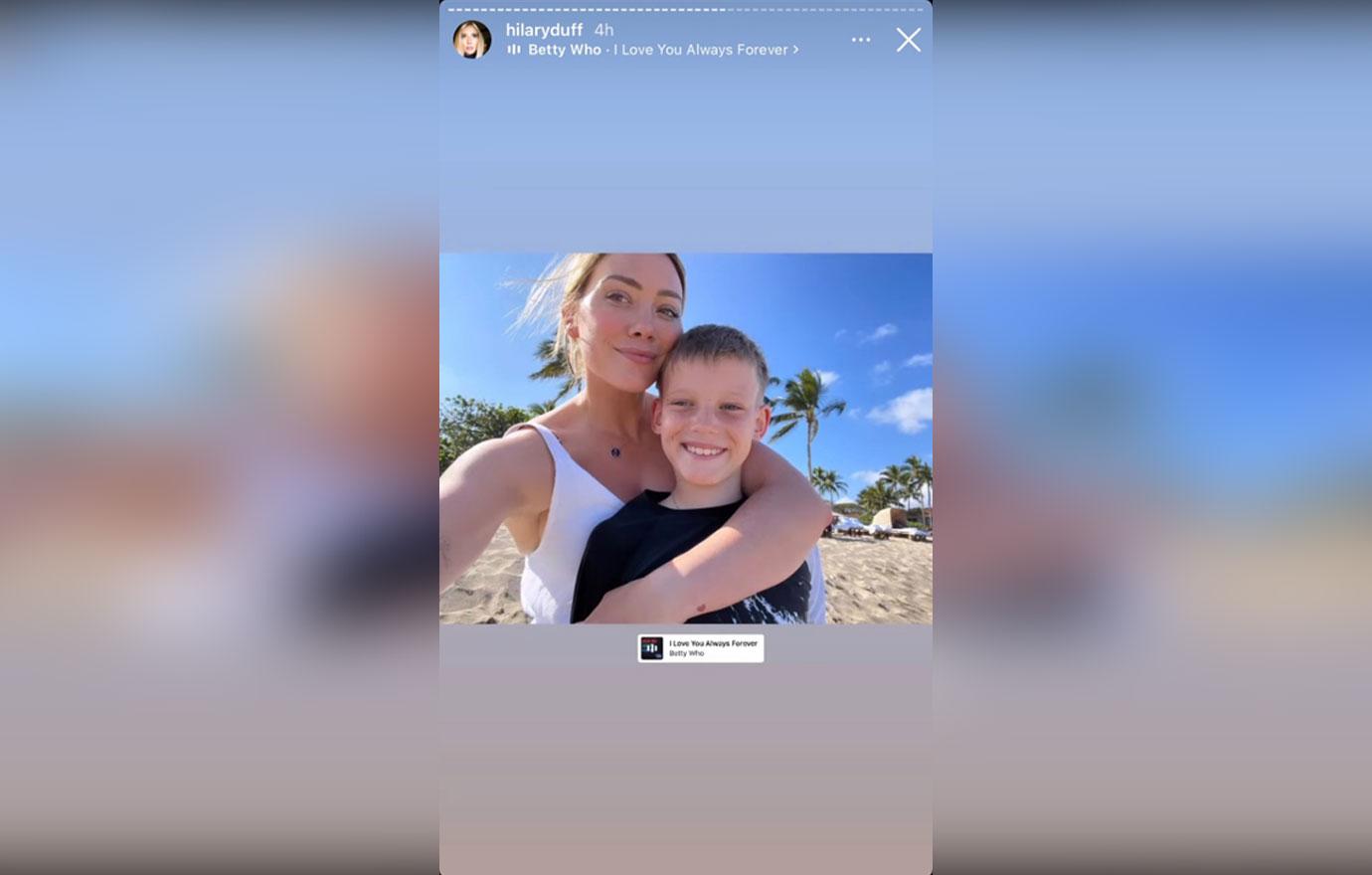 The actress and her little man Luca, 10, came together for a selfie that boasted a scenic palm tree backdrop. Her only boy is her eldest child, and she coparents him with her ex-husband Mike Comrie.
She marked his March 20 birthday with an emotional Instagram post.
"I can't imagine how it's already been 10 years since I got to first hold you in my arms and meet your big blue eyes …. This time with you has been something I can't even explain. It's my pleasure to watch you grow," gushed the "Coming Clean" crooner. "To know your heart and be loved by you. You are magic and I can't wait to see all the cool things you do and will teach me over the next 10 years. HAPPY BIRTHDAY TO THE GREATEST KID AROUND ♥️ I'm going to try and only cry a few times today 🥺🥺🥺."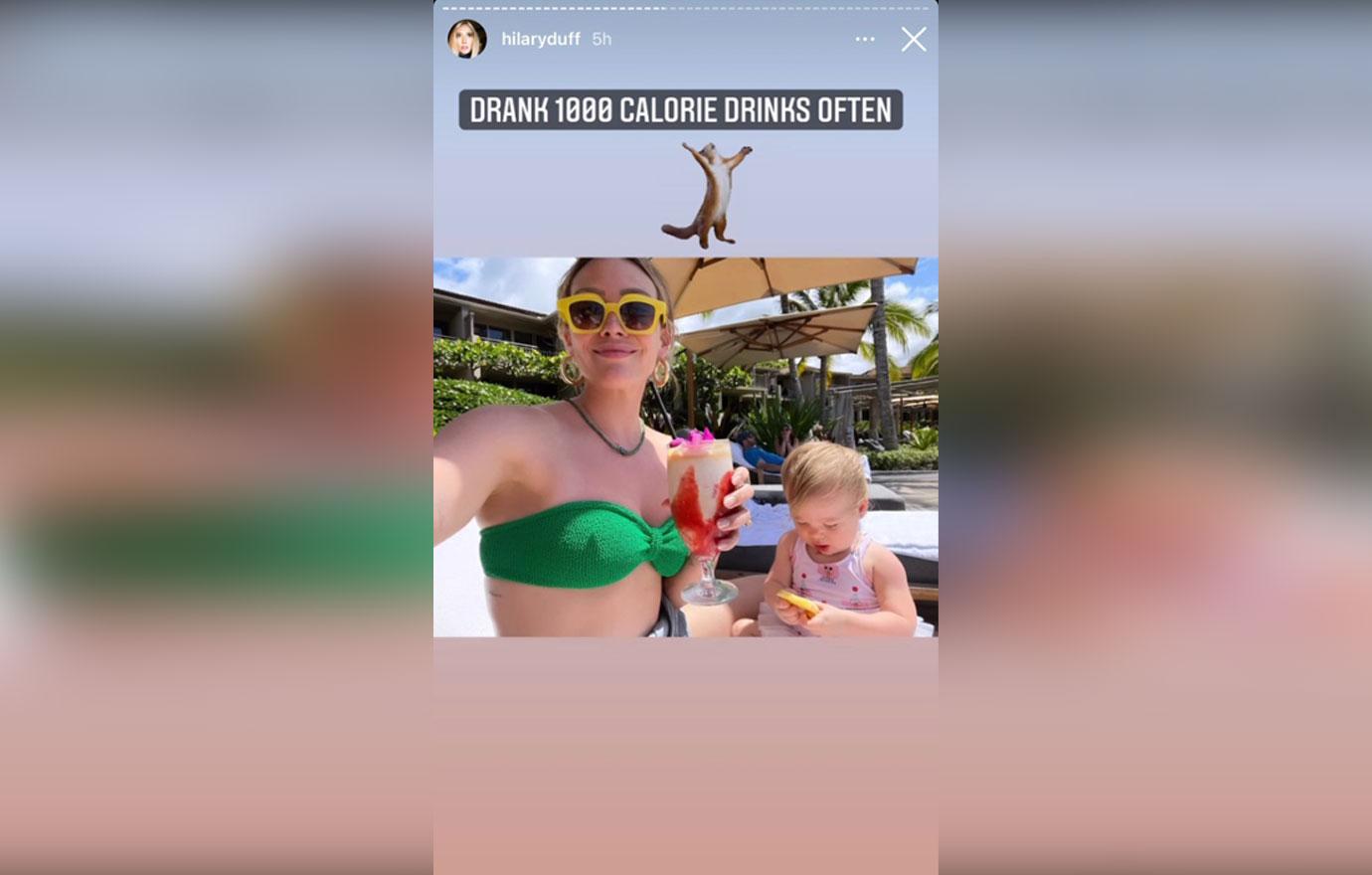 The Disney Channel alum sipped on a frozen drink while lounging poolside with 1-year-old daughter Mae. She admitted she "drank 1000 calories often" throughout the getaway — but hey, calories don't count on vacation!
Her youngest turned 1 just fours days after Luca's birthday. "Happy ONE Mae Mae - This family loves you so much! What a fun/crazy/tiring year it has been! I truly enjoy you being my little barnacle…. your face, with those big eyes just amaze me," she wrote on social media. "It's especially cute and you know it!! Only a matter of time until you will be keeping up with your sibs little darling and I am one grateful mama to bare witness to it all. Happy birthday cake monster. I love you ♥️."
Article continues below advertisement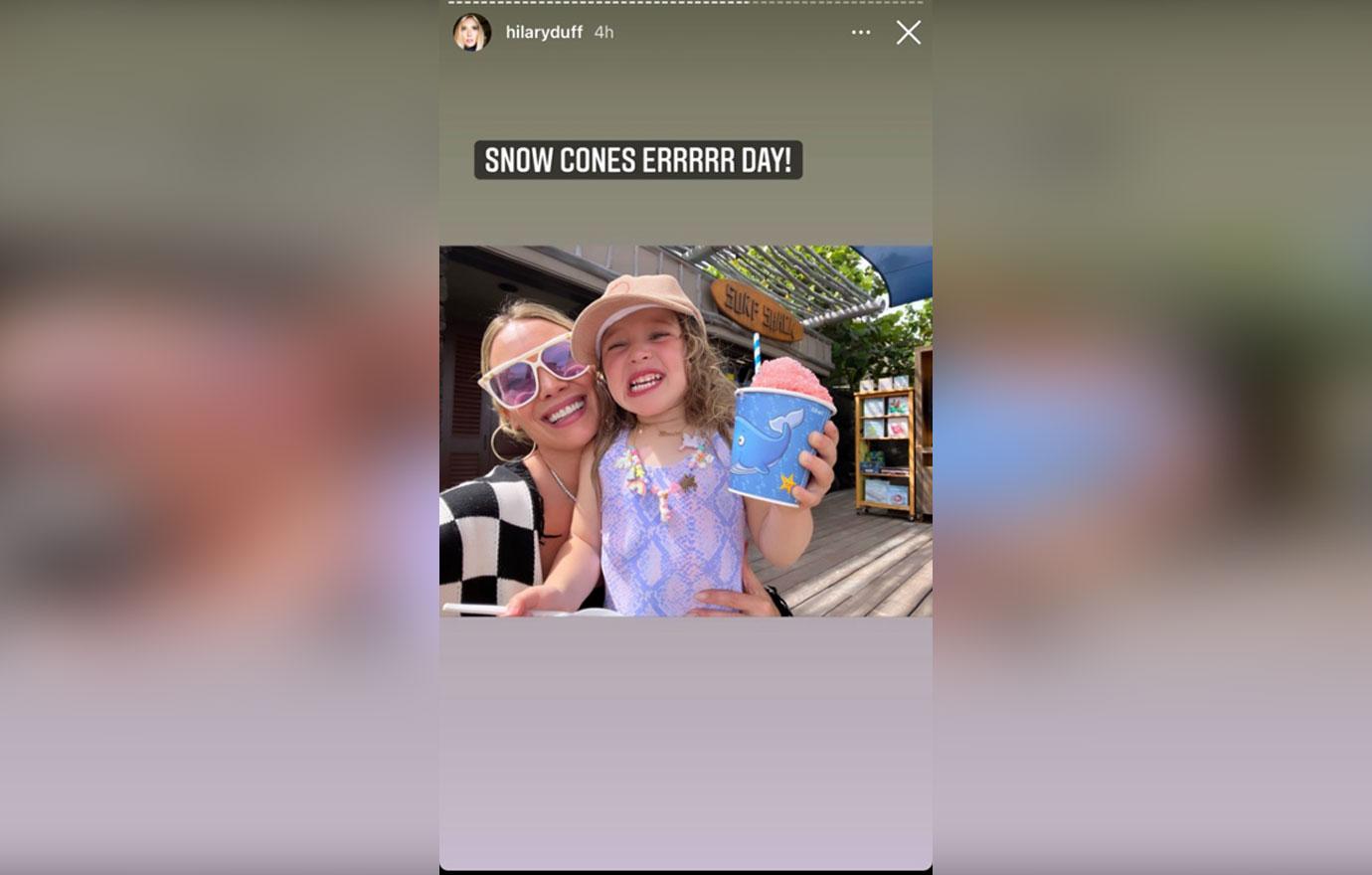 Duff treated 3-year-old daughter Banks to snow cones every day.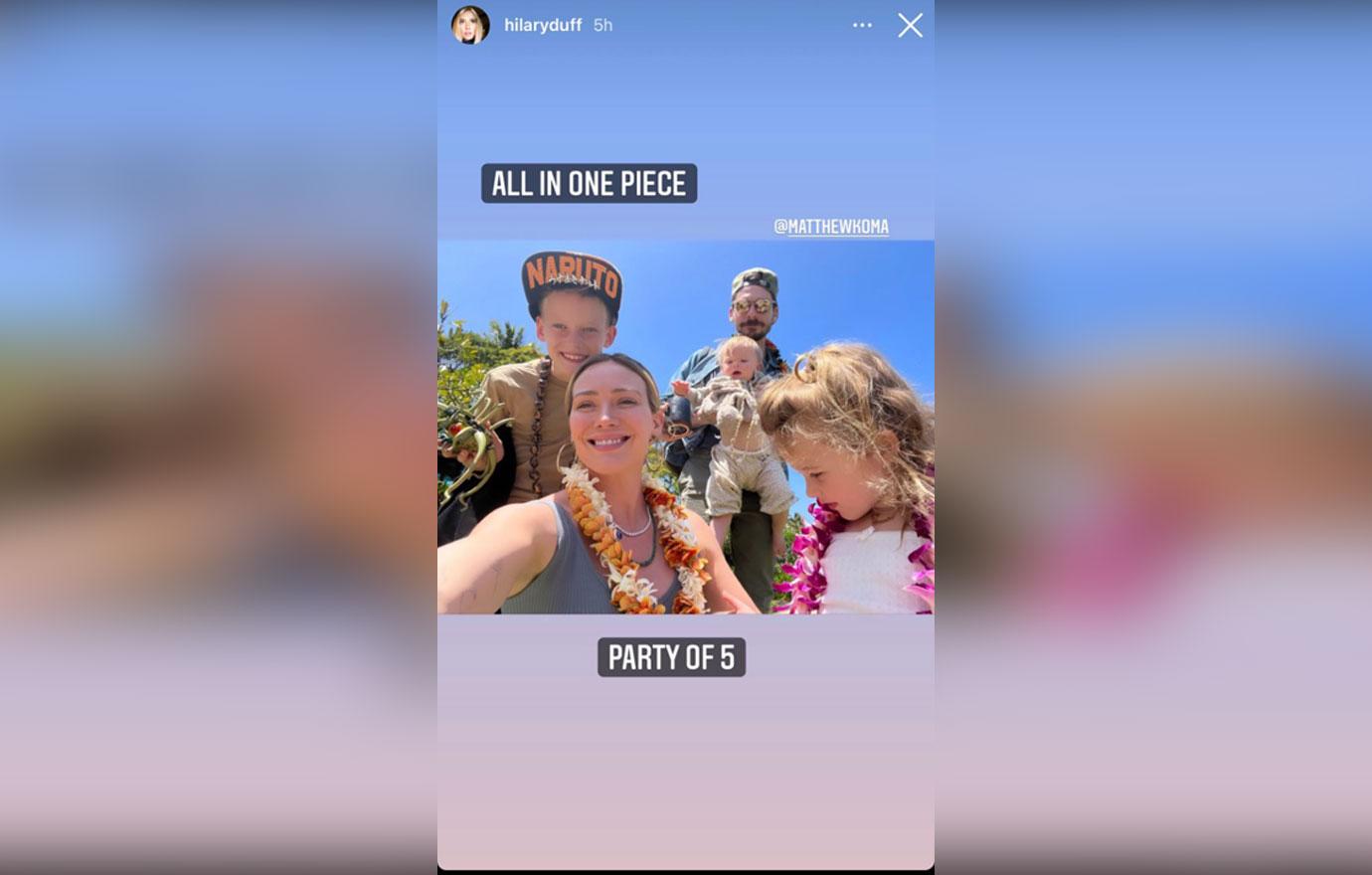 The author of My Little Brave Girl managed to get the whole gang in for a selfie in which everyone was wearing leis. Though the star admitted she experiences a ton of mom guilt, she and Koma haven't ruled out having another child.
"It's psychotic, I know," she confessed of the idea. "I don't know. I love being a parent with Matt. We are obsessed with our kids, even though we're so exhausted."