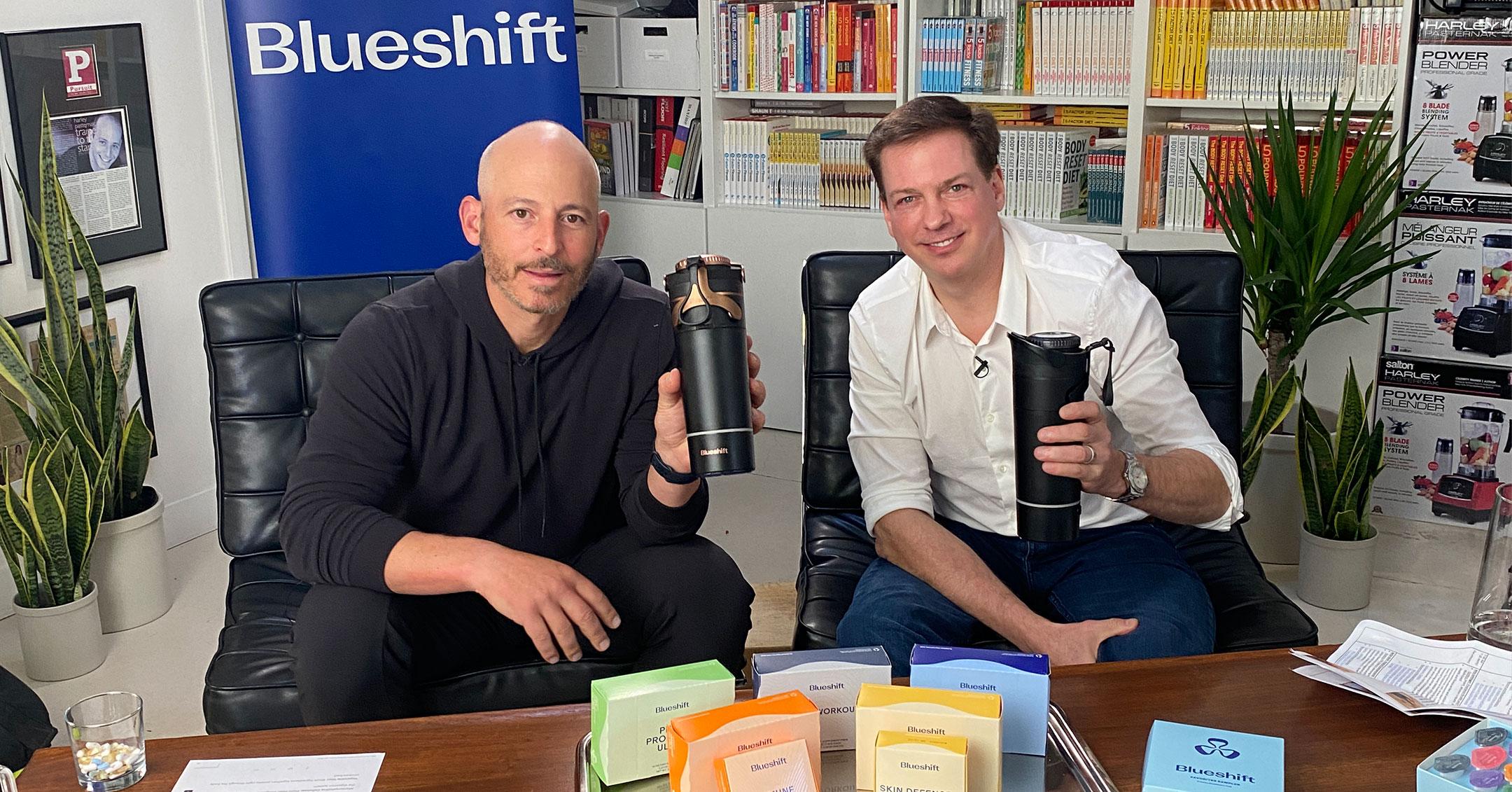 Celebrity Trainer Harley Pasternak & Paal Gisholt Team Up To Release The World's First Hydro-Nutrient System, Which Helps Provide Simpler Whole-Body Health & Hydration
If you ever feel dehydrated or not your best throughout the day, then Blueshift Nutrition's latest product is worth testing out! Celebrity trainer Harley Pasternak has joined Blueshift Nutrition CEO and Founder Paal Gisholt to collaborate on the the world's first Hydro-Nutrient System.
Article continues below advertisement
"It is quarterbacked by the Blueshift Wellness Bottle and features about 25 drinkable supplement formulas," Gisholt exclusively tells Morning Honey of the product. "The bottle makes it easy, convenient, and fun to make uber-healthy drinkable supplements that flow with your day. You can load it with up to three pods and dial-a-drink based on your needs at that time. For example, you could have a pre-workout, a calming drink, or an immunity boost at the ready. The wellness bottle has an onboard powered blender which gives the plant-rich beverages a really smooth initial blend. And then, every time you pick it up, it gives a quick blend that keeps the organic fruits, vegetables, berries, and herbs perfectly blended from first sip to last."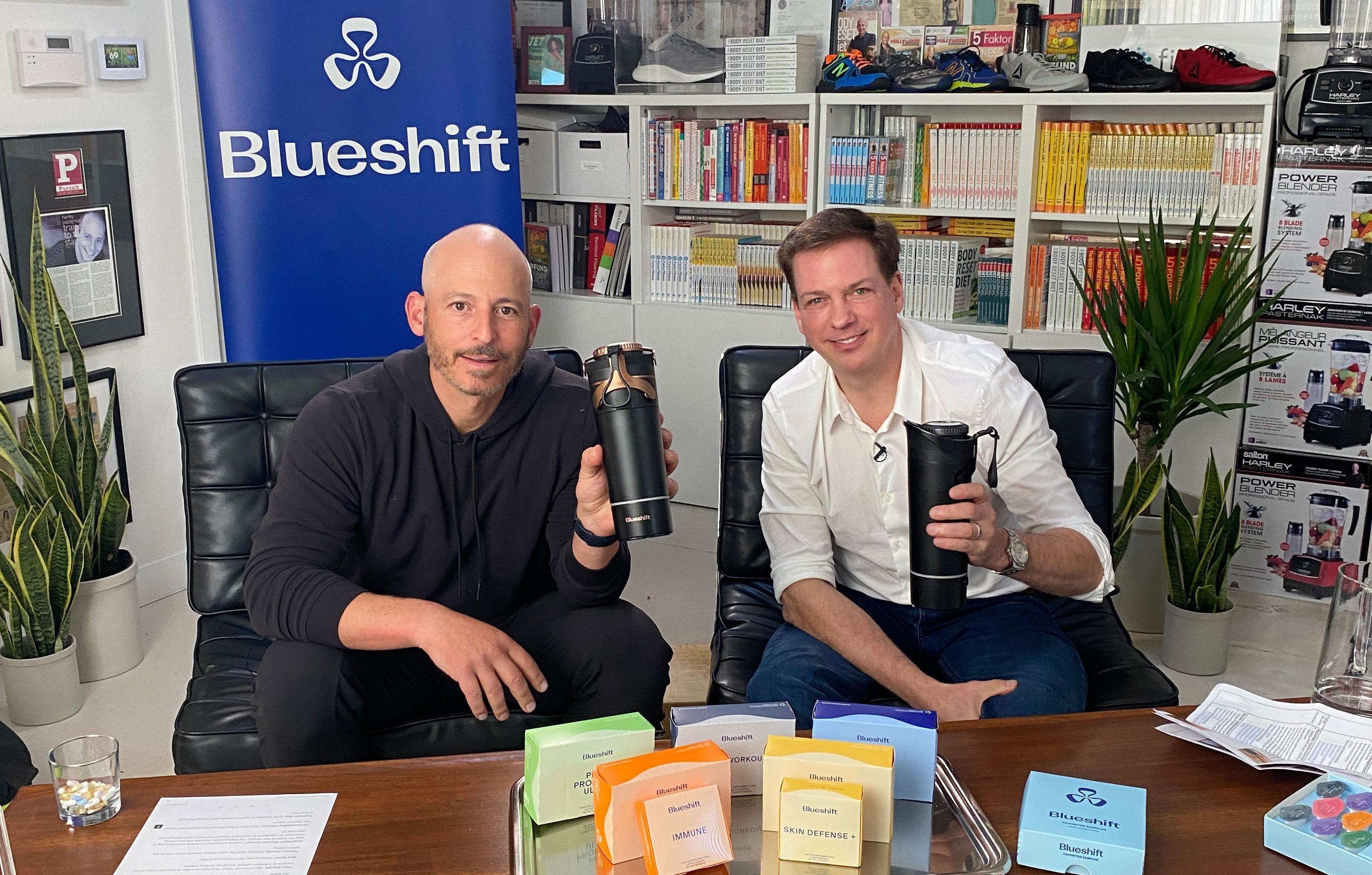 Article continues below advertisement
He continues, "The formulas are both foodie-quality craft beverages but also some of the most powerful supplements on the market. Each pod holds up to 10 pills worth of active ingredients. This allows us to use full dosages of the active ingredients as well as to hit each support area (for example beauty or joint) using multiple different active ingredients that target different pathways in the body. By attacking each problem from multiple angles, we get better results than single ingredient products. We offer a broad range of solutions, from energy to sleep, from skin defense to joint support, from pre-workout to pre+probiotics."
The motivation behind Gisholt's latest technology is that after losing several young and healthy friends to sudden and tragic heart attacks, he "got very serious about being there for my five kids and being able to ski with them into my 90s," he explains.
"I dialed in to body hacking/anti-aging supplements, but I just didn't like taking all those pills. At the same time, the world has really woken up to the power of the phytonutrients in plants to help us stay healthy and age better," he says. "Unlike micronutrients like vitamins, incorporating mushrooms and herbs and pomegranates and beets into your supplement regimen can't be done via pills. You need these ingredients in gram quantities and that forces you to go to a drink."
Article continues below advertisement Going forward, Gisholt has only scratched the surface in terms of where he sees his creation going forward.
Article continues below advertisement
"My hope is to make it convenient delicious and affordable to use the power of the phytonutrients in plants to take way better care of the one body that needs to last you your lifetime," he states. "Due to social media, people are acutely aware of all the things they should be doing to take better care of themselves. But it's overwhelming. Between diet and exercise, there are simply too many boxes to check each day: eat more fiber, eliminate sugar, balance your omega 6s and 3s, drink 8 glasses of water, eat 5-9 fruits and veggies, get enough vitamin D and magnesium — the Blueshift approach turns these chores into a daily source of delight. People tell me that when they put their head down to go to sleep at night, they feel really good about themselves as opposed to feeling stressed about all the things they failed to do that day."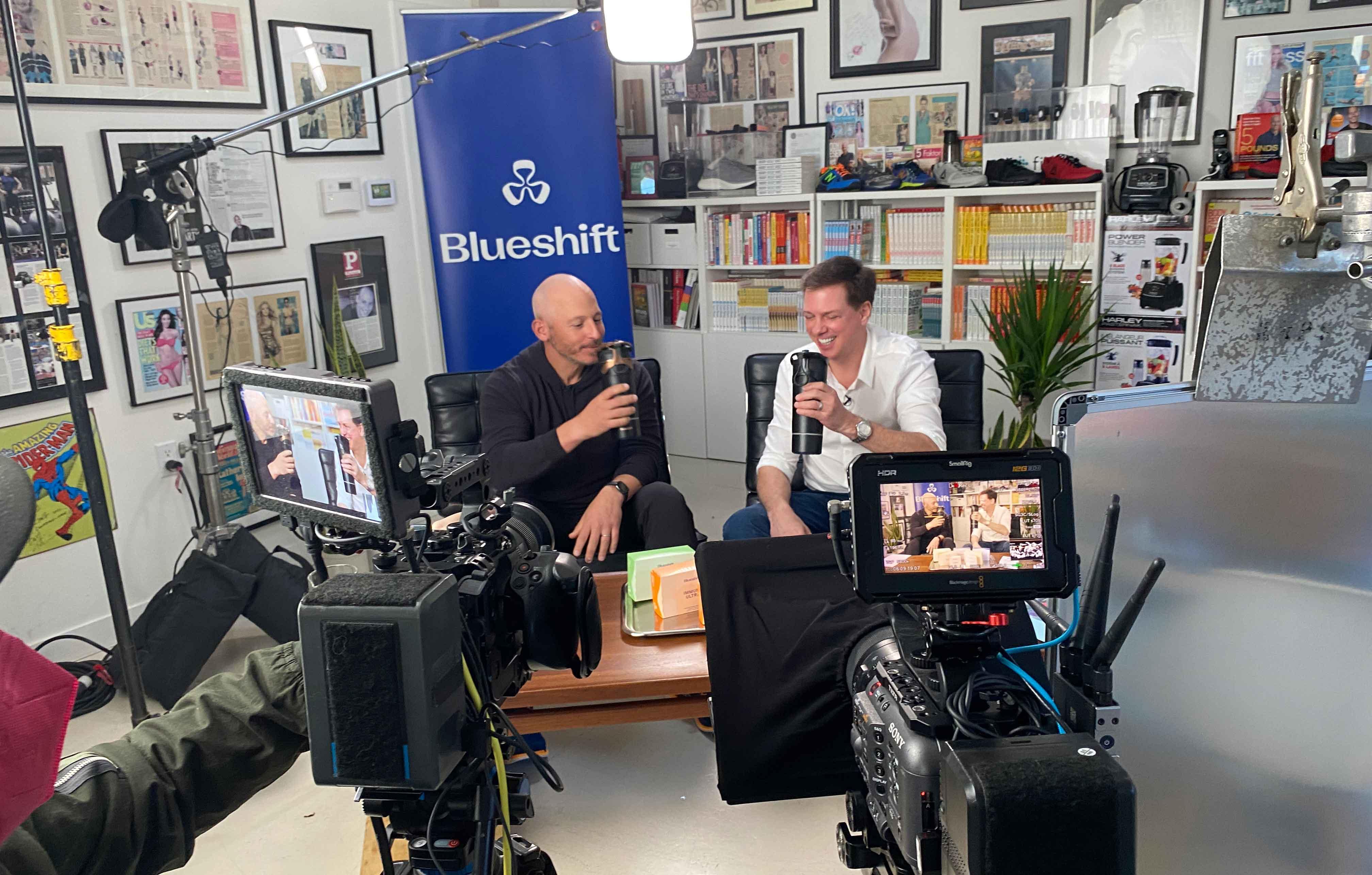 For more information on Blueshift Nutrition, click here.