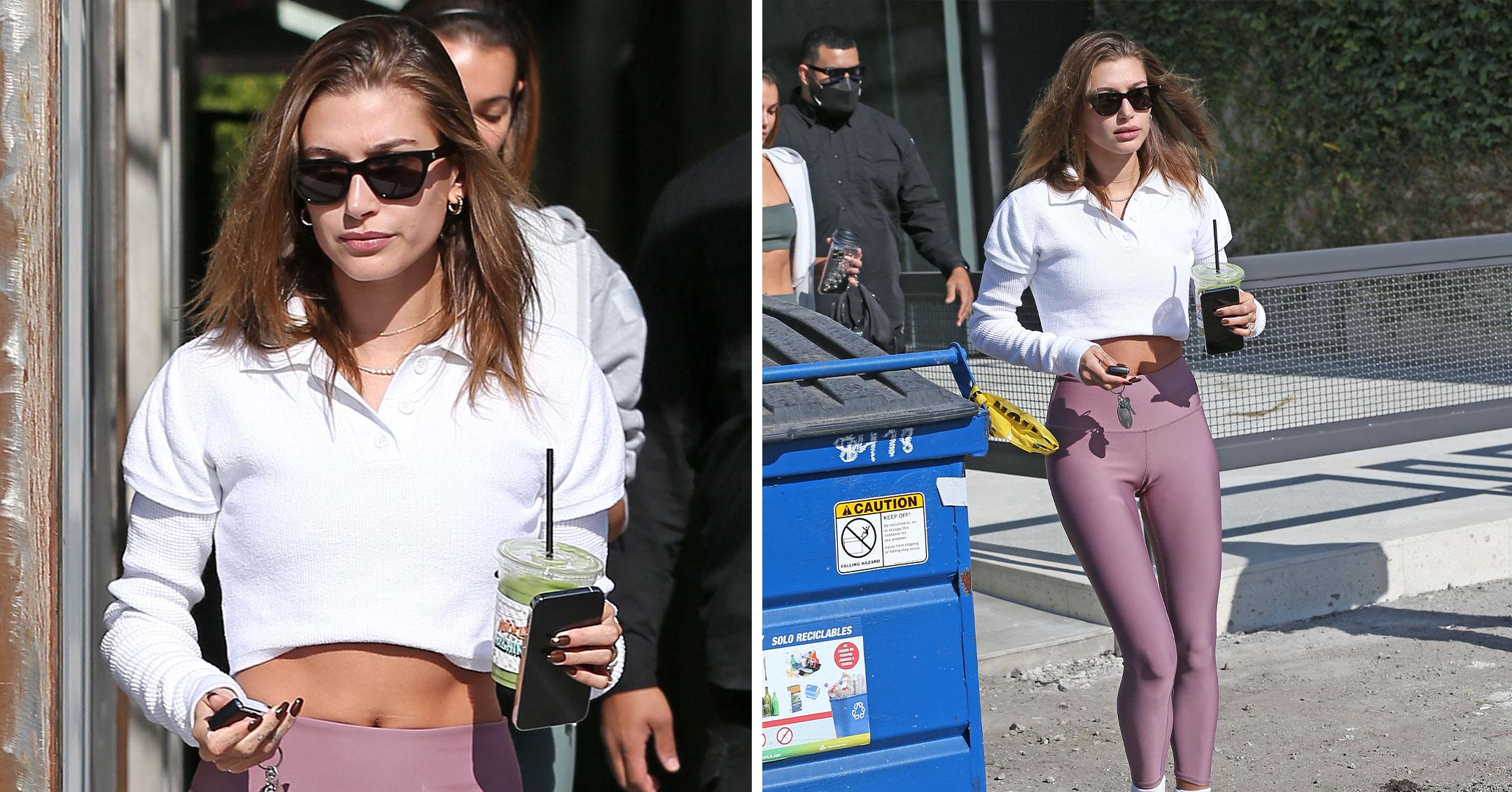 Hailey Baldwin Walks To Pilates Class In A Cropped Polo Shirt & Mauve Leggings: Pics
Model Hailey Baldwin has been sticking to her Pilates routine!
The other week, the star hit the exercise studio to break a sweat alongside Bella Hadid, and on January 14, she enlisted another pal for the Los Angeles-based workout.
Scroll down to see photos from her most recent outing.
Article continues below advertisement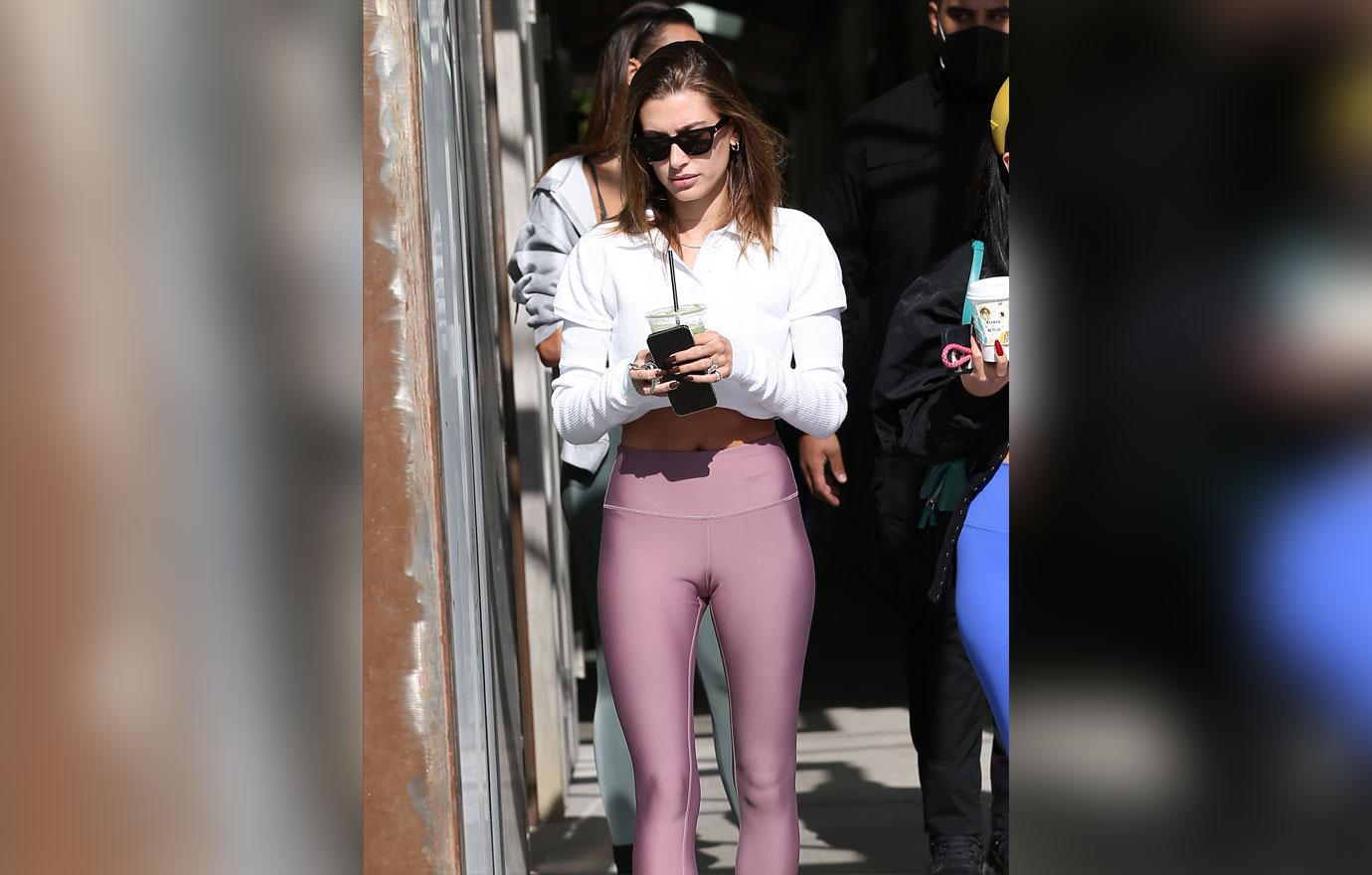 The star wore a cropped white polo shirt over a white long-sleeved tee and a pair of mauve leggings for the class. She also rocked a pair of wayfarer sunglasses, some silver jewelry and had a reddish-brown shade of nail polish on her fingers.
Baldwin was also sporting a shorter and darker hairstyle than she was last year.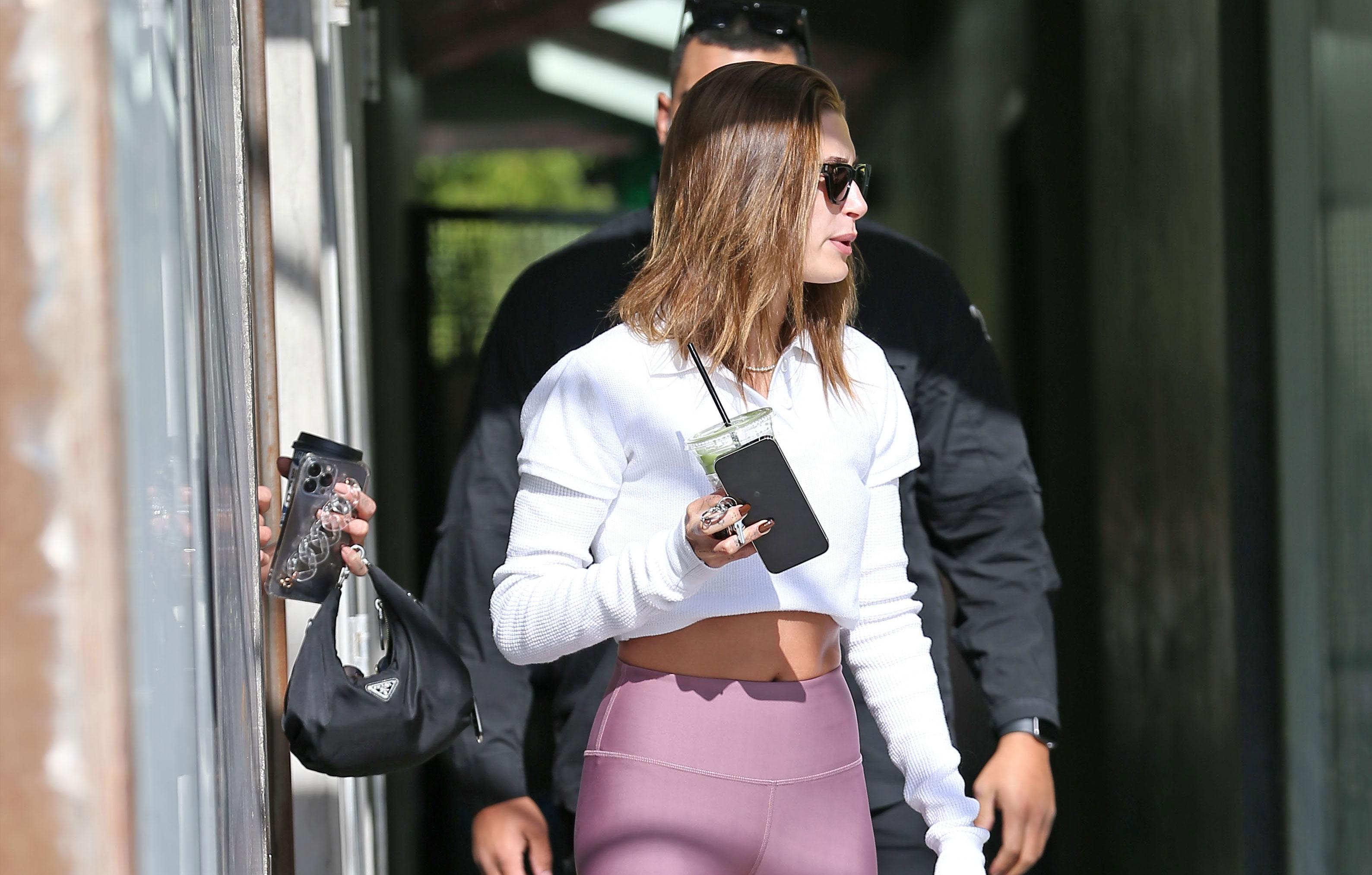 "I used to be a ballet dancer so Pilates for me gets my body personally in the best shape because it's very elongating," she explained of her favorite exercise regimen. "And a lot of the movements in Pilates are very similar to dance. And I think that's why I identify with and like it so much."
Article continues below advertisement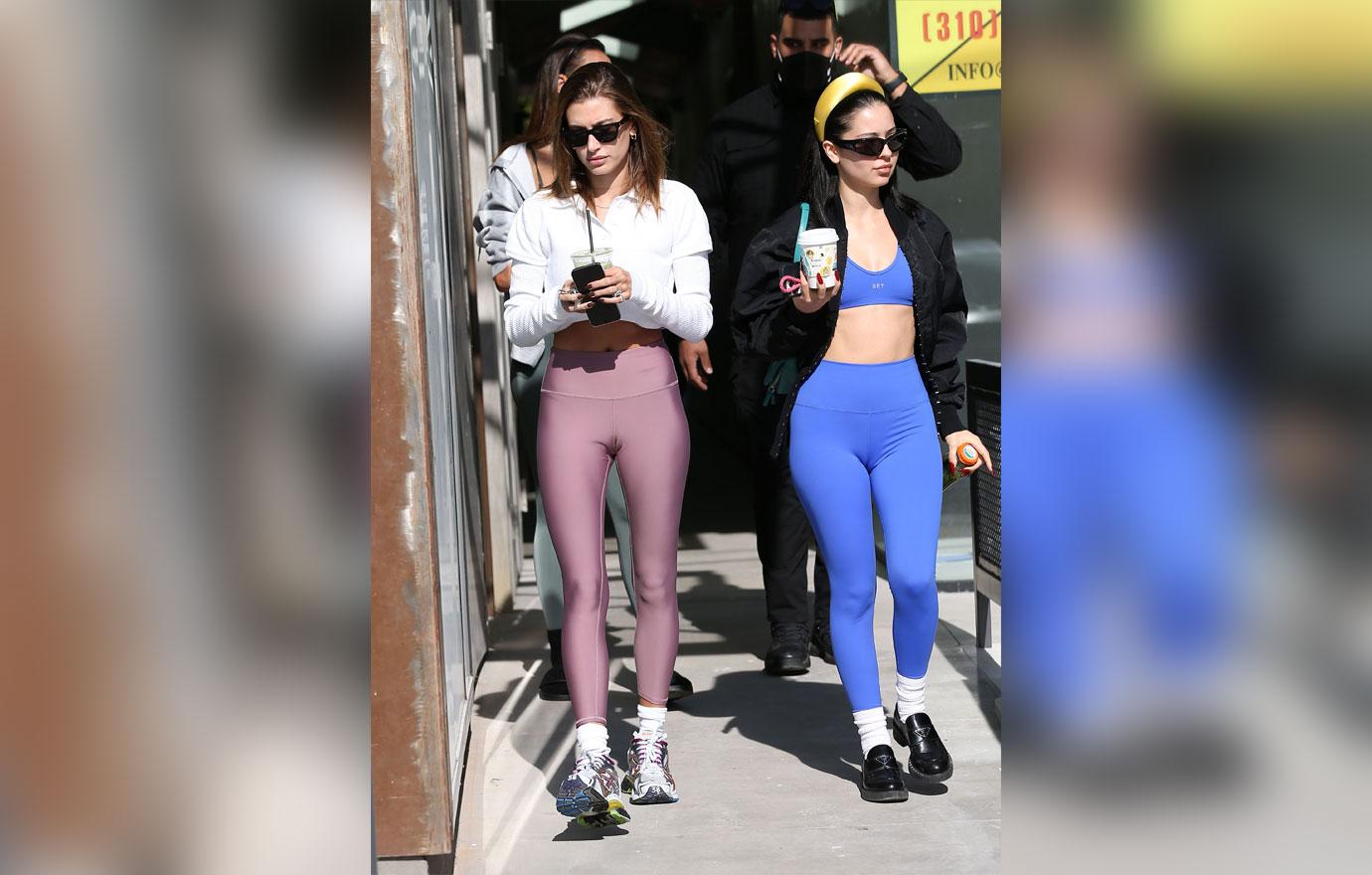 The Levi's ambassador likes to do boxing for cardio, and she hits the gym a few times a week to do weight training. Aside from the physical benefits, Baldwin believes that staying active helps her "mind" stay healthy as well.
Article continues below advertisement
She also touts therapy for helping her with any mental health issues.
"The way that I've dealt with a lot of the negative attention is, I've talked it a lot through with a therapist, and I do therapy consistently," she shared. "I'm also married to someone [Justin Bieber] that's been dealing with this a lot longer than I have, to an extremely, like the highest level it could possibly be. I think being able to share that world with somebody that understands it even better than I do has been so helpful."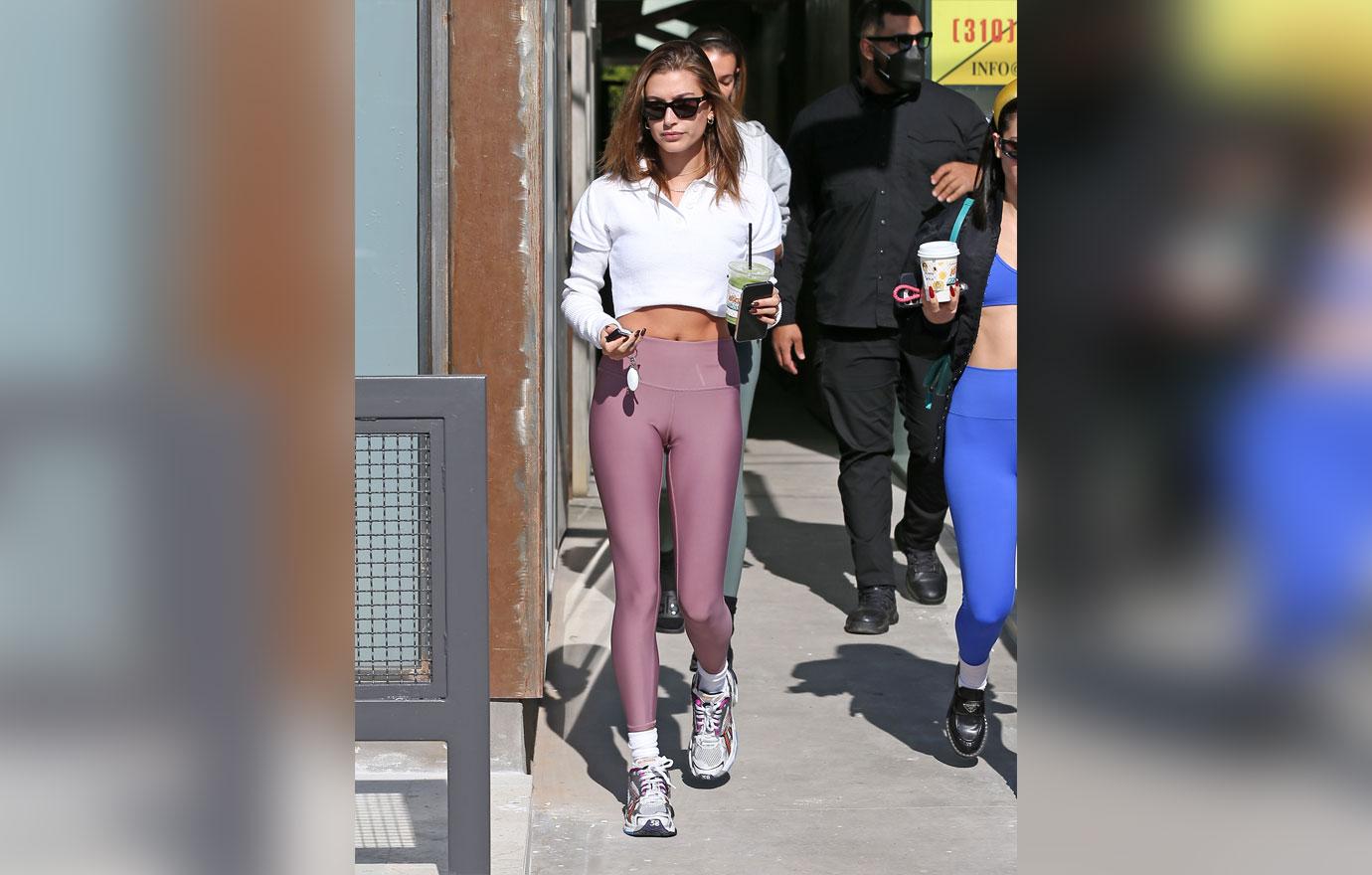 This year could be monumental for Baldwin's career, as she promised fans that her Rhode beauty line will debut sometime in 2022.
"Rhode has been in the works for a very long time, and it is getting so close," she revealed in YouTube Q&A this past fall. "I am very excited."