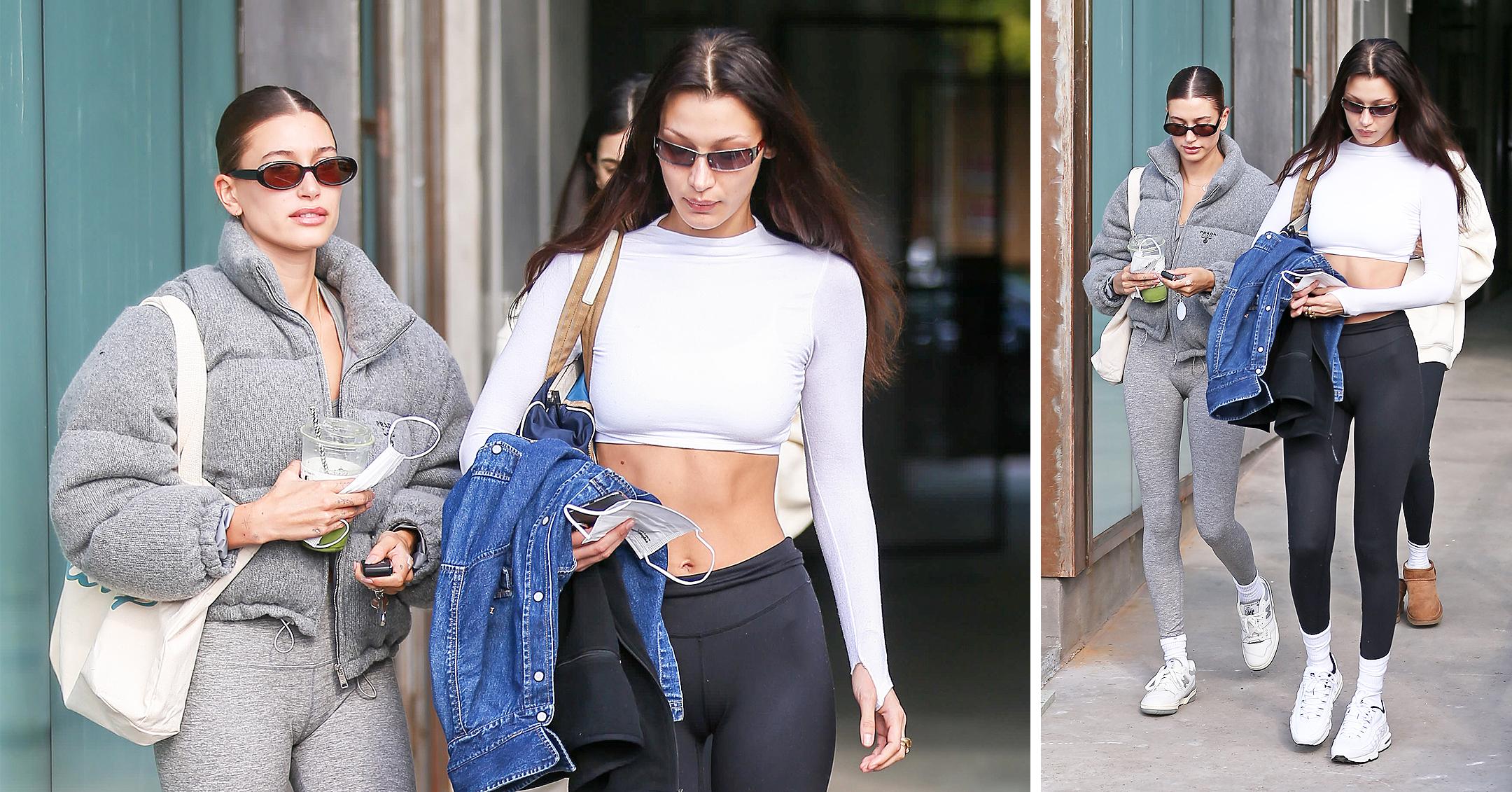 Workout Buddies! Bella Hadid Shows Off Her Impressive Abs While Heading To Pilates With Pal Hailey Baldwin: Photos
Better together!
On January 8, models Hailey Baldwin and Bella Hadid were seen walking around Los Angeles after taking a Pilates class together. The ladies wore similar outfits while still showing off their individual style.
Scroll down to see photos.
Article continues below advertisement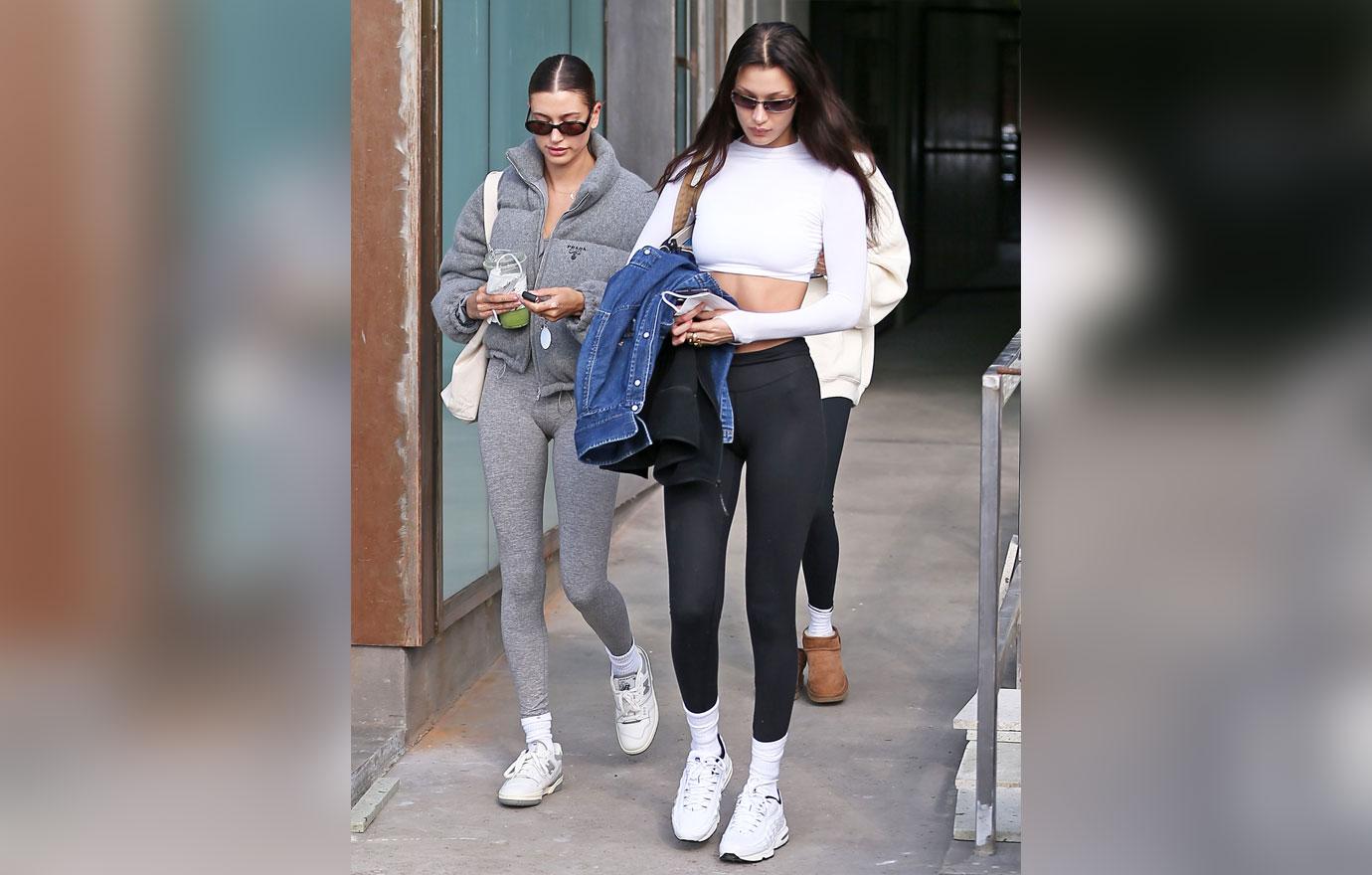 Baldwin bundled up in a gray puffer coat and matching leggings, while her pal wore black leggings and a white long-sleeved crop top.
The stars also wore white crew socks and white sneakers, in addition to different styles of sunglasses. They were also both sporting darker 'dos.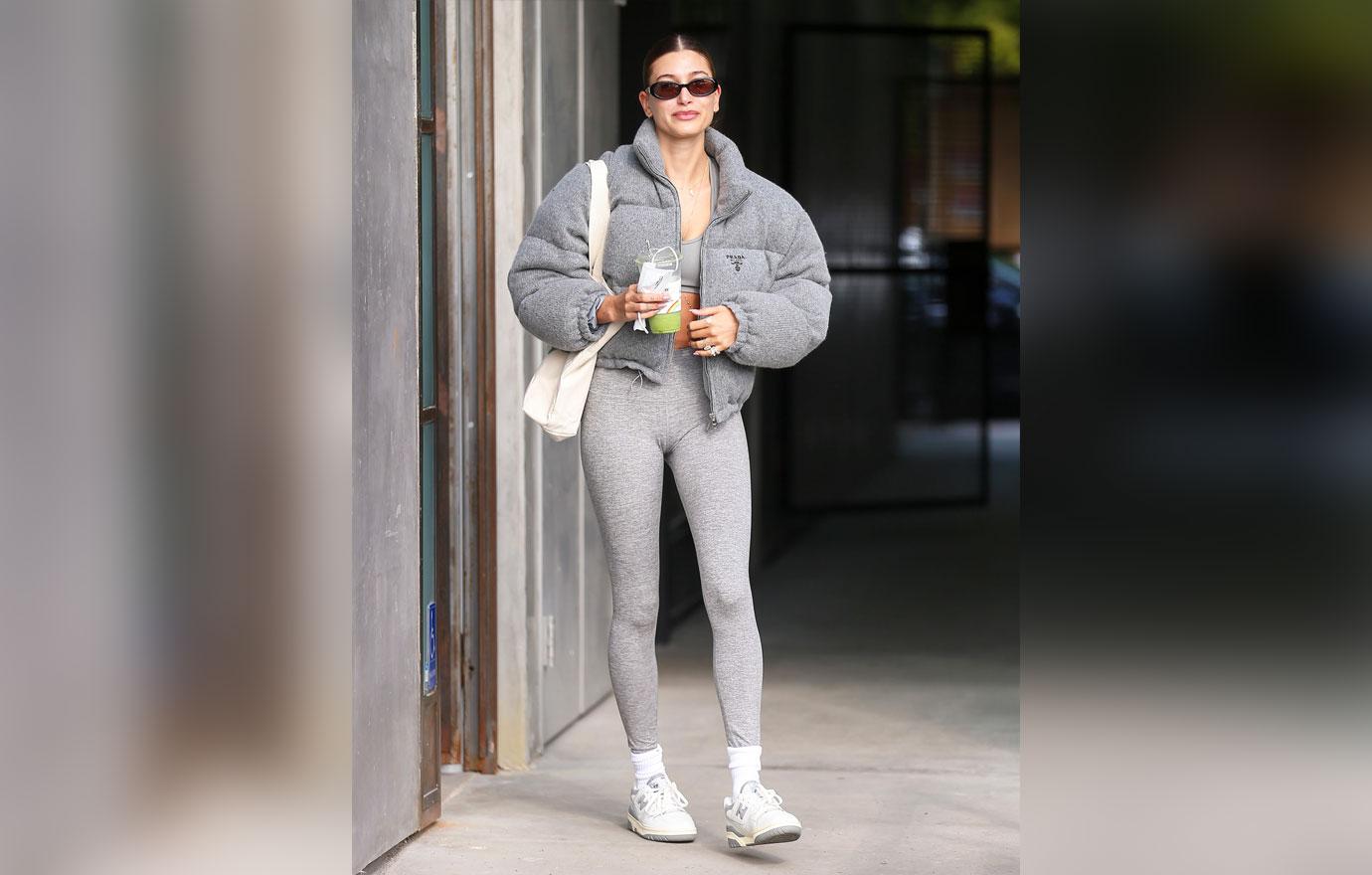 The Levi's ambassador also sported a crop top under her coat and seemed to be enjoying a green juice.
Aside from Pilates, Baldwin is a big fan of hot yoga. "I find that when you do any hot class your muscles are more pliable and you're stretched out easier," she told Us Weekly. "You come out dripping in sweat and my face is like a tomato and it's good for your skin! I love it! I'm obsessed and it's addictive."
Article continues below advertisement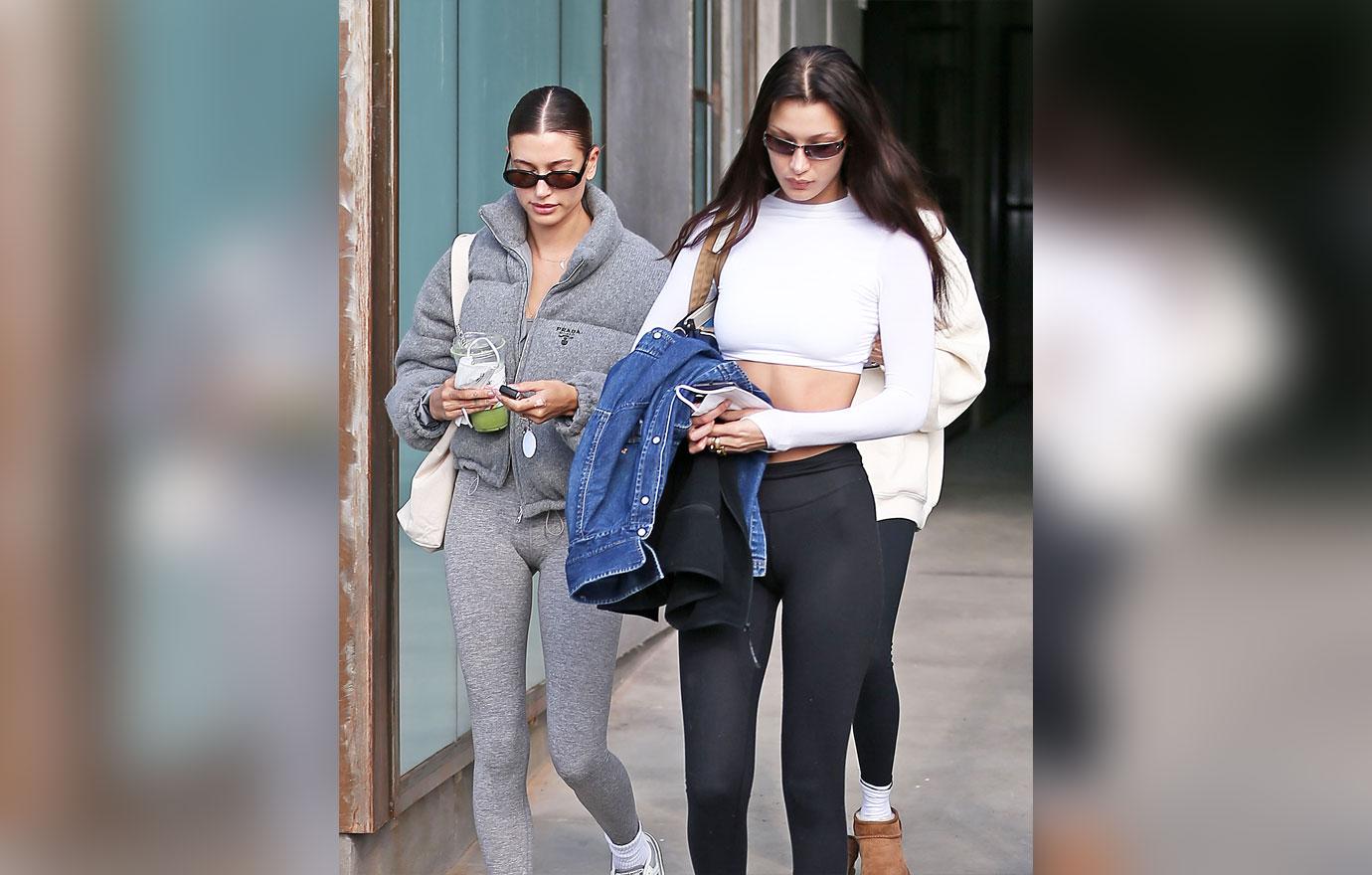 While Baldwin has found plenty of success as a model, she's admitted that having such gorgeous pals can bring about feelings of self-doubt.
"I'm shorter than most of the girls. Even though I'm five-foot-eight, I'm not a runway girl and I totally used to feel inferior to some of my friends," she told Vogue Australia. "Look at Kendall [Jenner] and Bells [Hadid] and Gigi [Hadid]... they're all tall and doing every runway."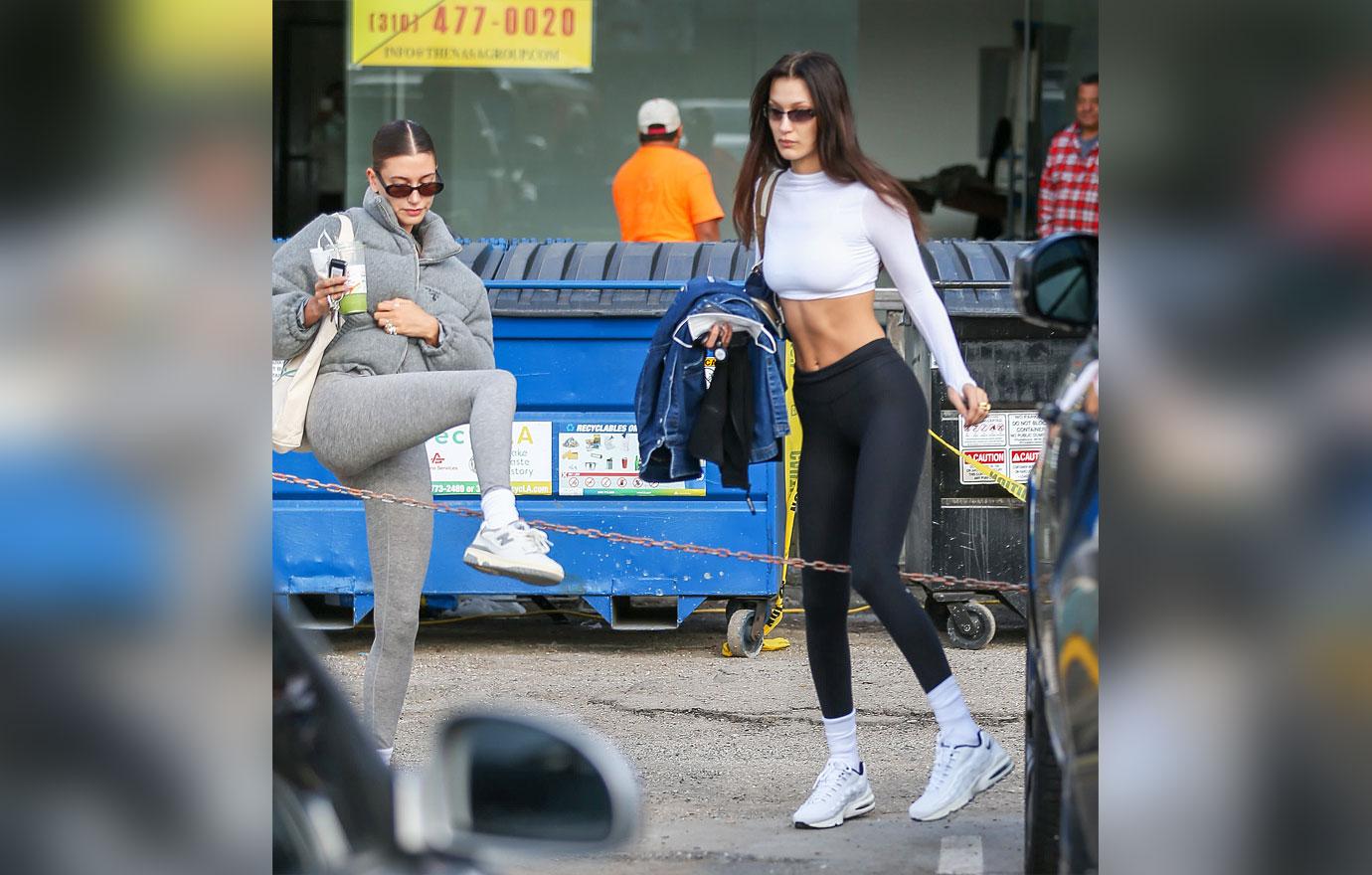 The pair, who carried face masks, had to climb over a few street obstacles to get back to their car.
Article continues below advertisement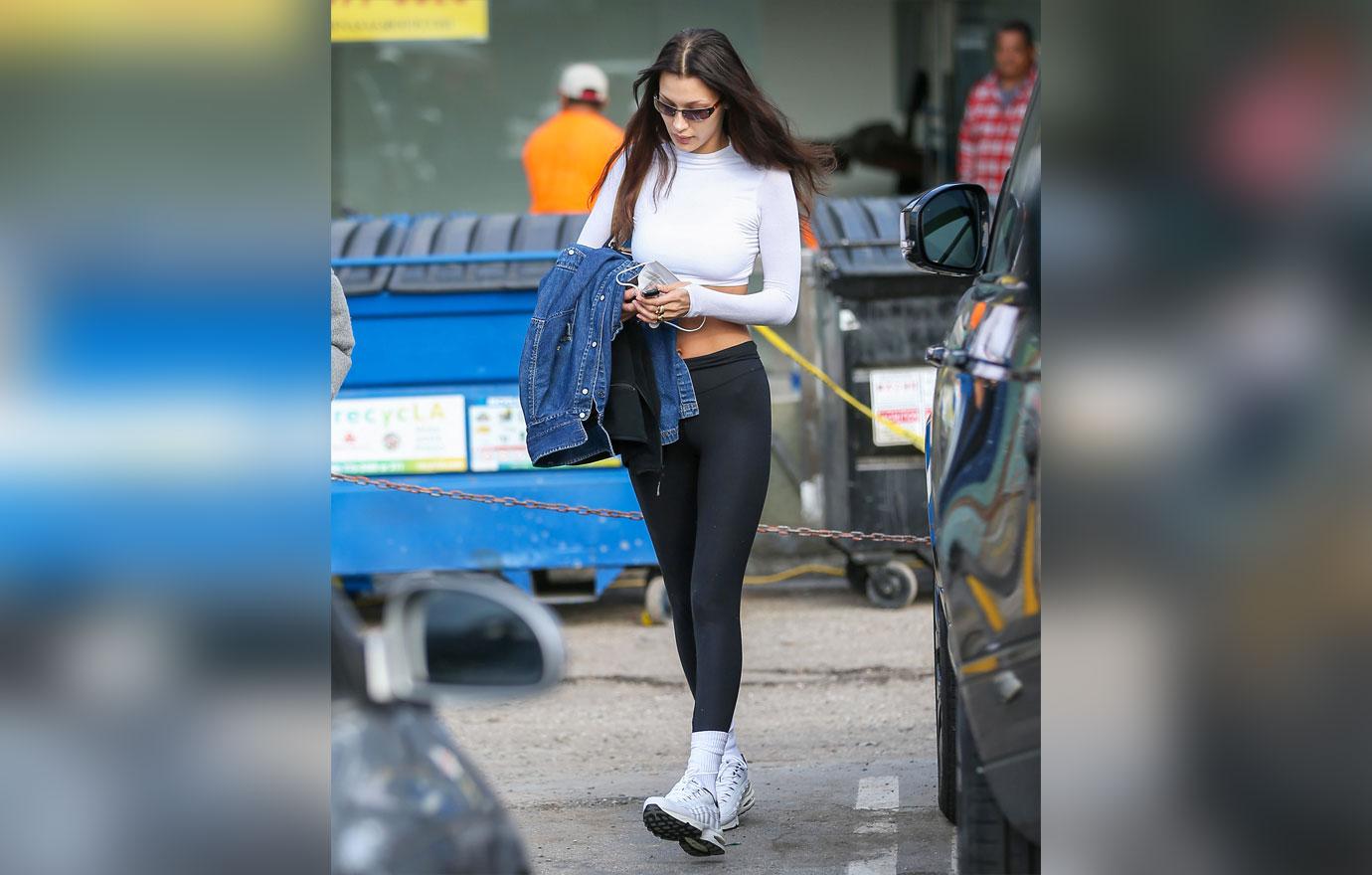 Last year, Hadid revealed that she was struggling with her mental health.
"Social media is not real. For anyone struggling, please remember that," she told her Instagram followers. "Sometimes all you've gotta hear is that you're not alone. So from me to you, you're not alone. I love you, I see you, and I hear you."
"Self help and mental illness/chemical imbalance is not linear and it is almost like a flowing rollercoaster of obstacles … it has its ups and downs , and side to side," she continued. "But I want you to know, there is always light at the end of the tunnel, and the rollercoaster always comes to a complete stop at some point."