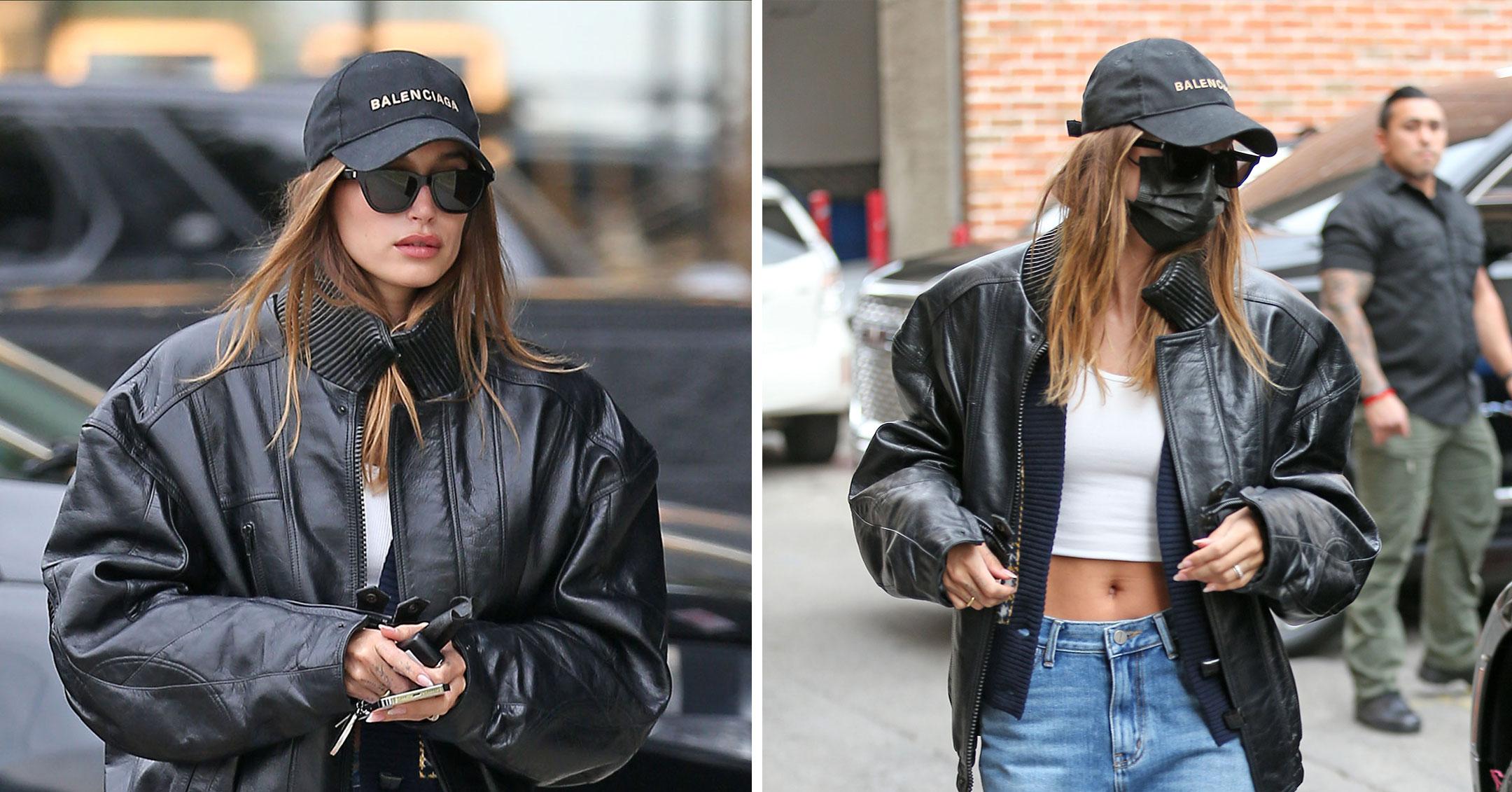 Hailey Baldwin Shops For The Holidays In A Leather Bomber Jacket & Designer Baseball Cap: Photos
'Tis the season for last-minute Christmas shopping!
On December 22, Hailey Baldwin was spotted looking around a few Los Angeles shops, including Balenciaga's store, and of course, she looked stylish in the process.
Scroll down to see her laidback but trendy outfit.
Article continues below advertisement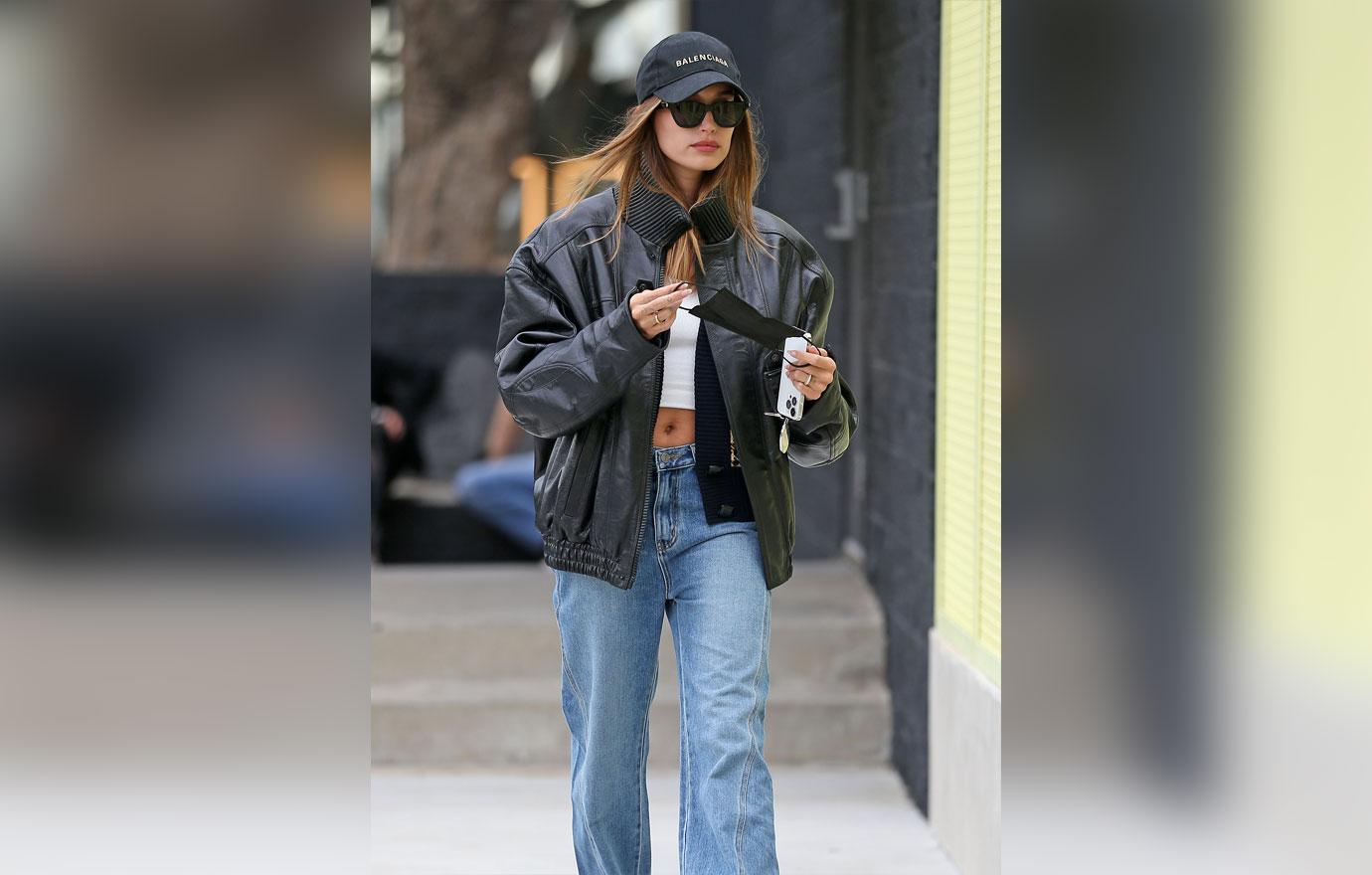 The model donned a black Balenciaga baseball cap, white crop top, cardigan and a pair of relaxed-fit jeans for the outing, but it was her oversized black leather bomber jacket that really pulled the ensemble together.
She also wore a pair of wayfarer sunglasses and had a black face mask handy for when she stepped indoors.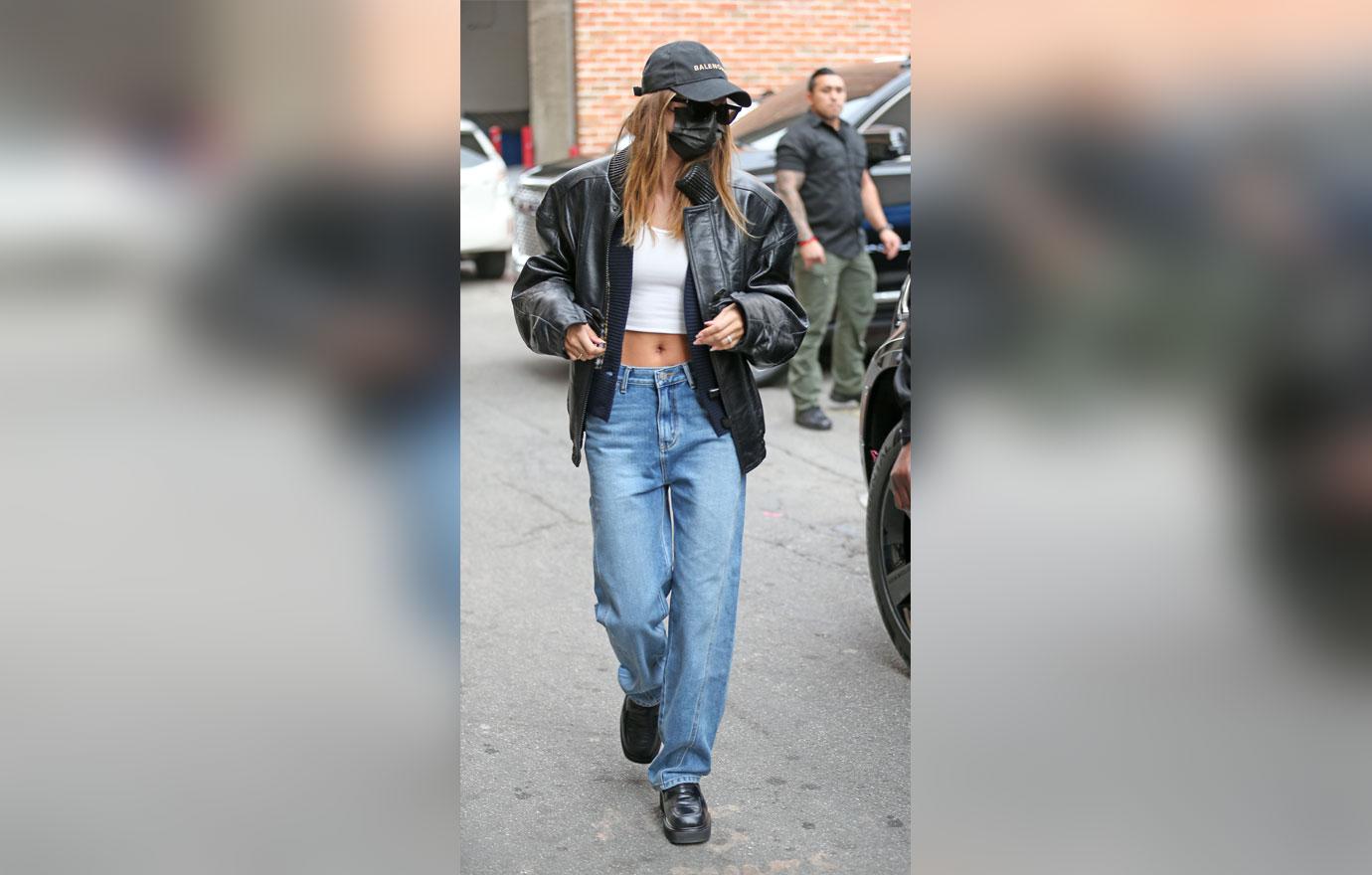 The star completed her look with a pair of black lug-soled loafers, another staple of the '90s era trend.
The Levi's ambassador said she's a big fan of nostalgic fashion. "It's cool to look upon an era that you were born into and just draw inspiration ... just the aesthetic of the photos of the '90s, the movies of the '90s, the fashion of the '90s," she explained. "It's just fascinating to me."
Article continues below advertisement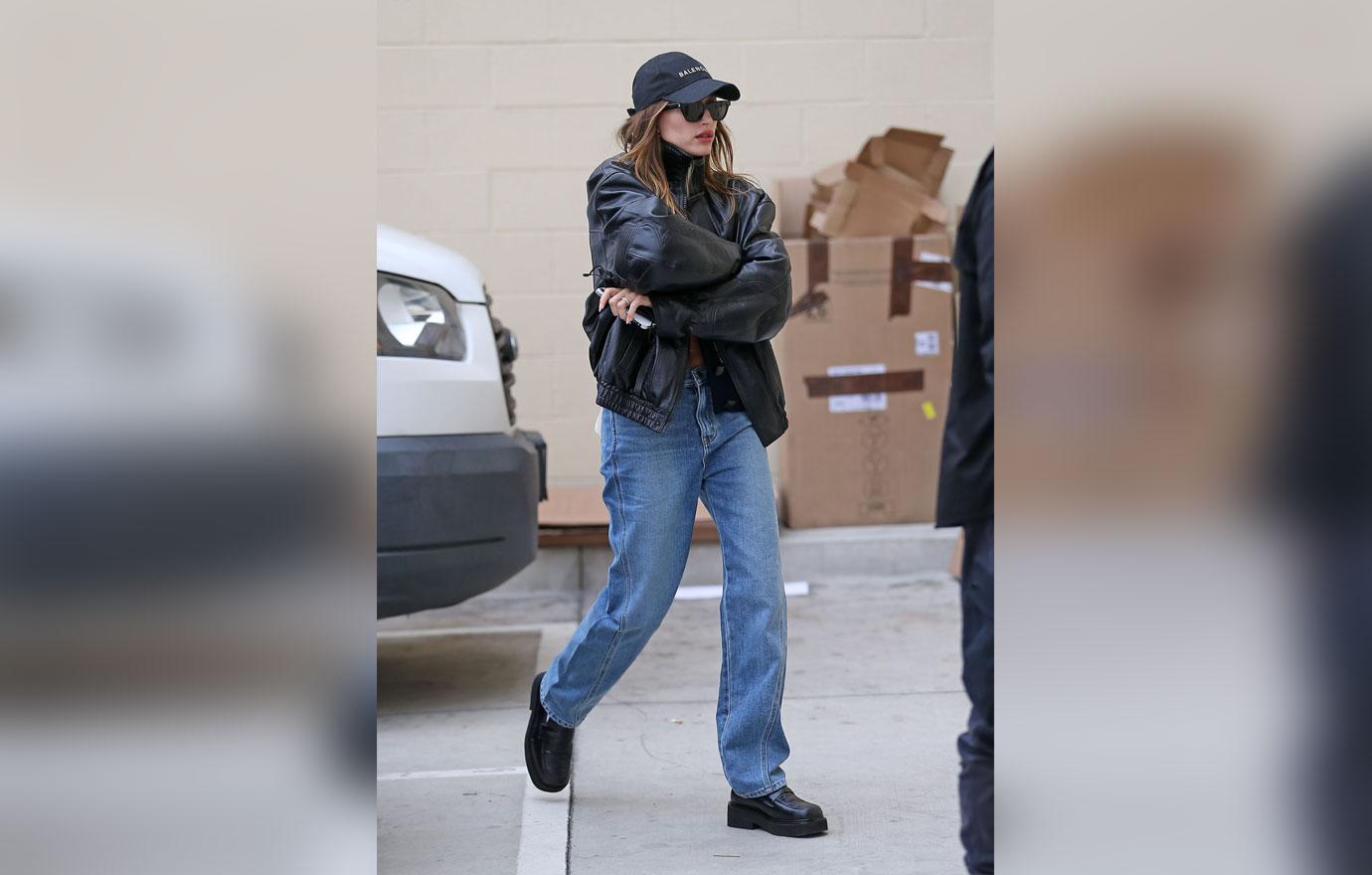 Earlier this month, a tattoo artist revealed that Baldwin got inked at their shop, showing the words "new york" scripted on her neck below her ear.
"Lil NY 🍎 love ✍🏼 on Hailey awhile back," they captioned his shot.
Article continues below advertisement
Some fans thought it was an odd choice given that husband Justin Bieber claimed that the model wasn't a fan of artwork in that area.
"I'm done with my neck, that's a Hailey request," he said of the placement for future tattoos. "The back is still open and I don't have kids yet, so I'm thinking of getting their portraits on my back."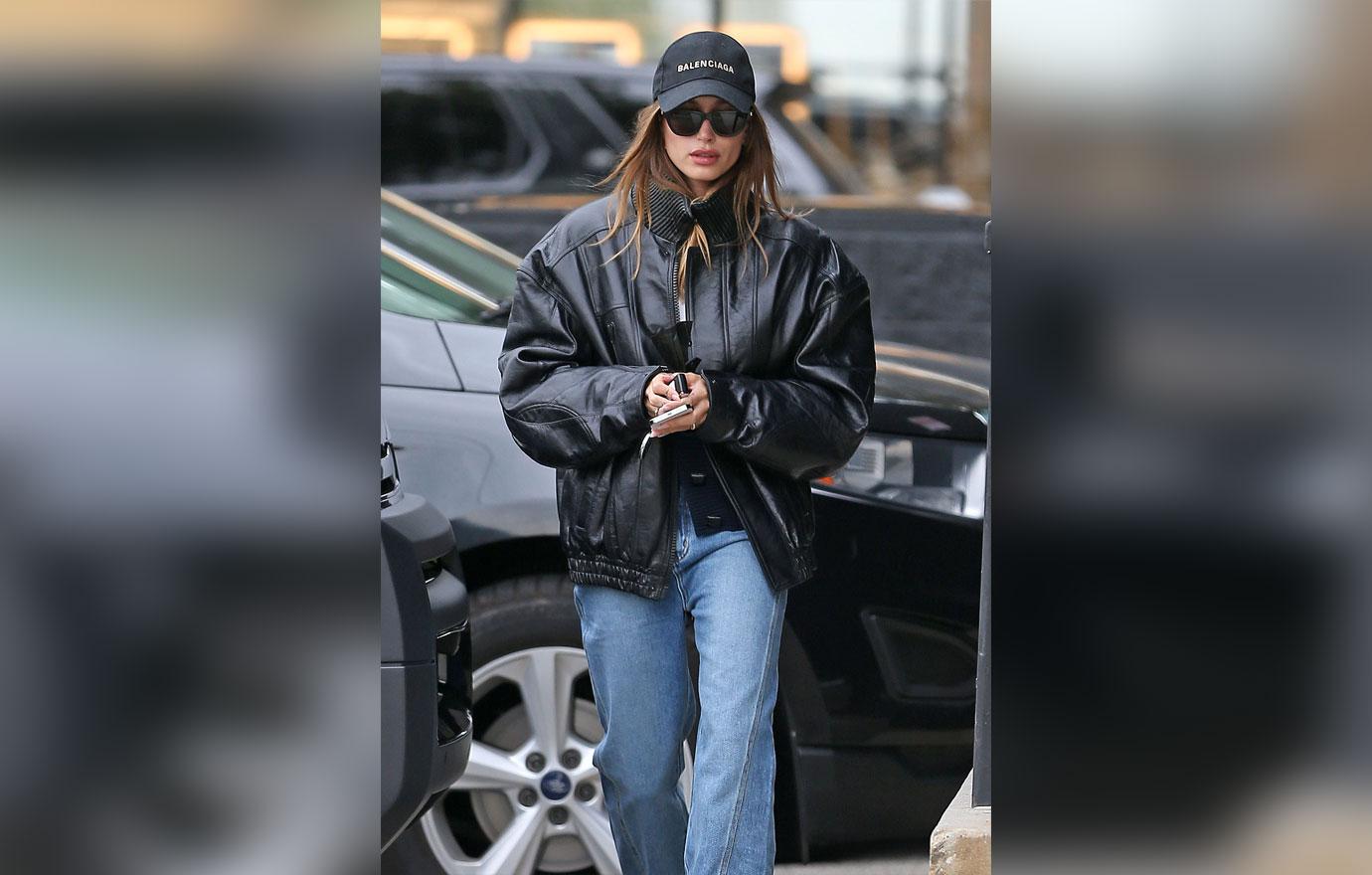 The Drop the Mic cohost recently posted her last blog video of 2021, which highlighted her favorite moments from the last 12 months.
"Happy Holidays everyone! It's been quite a year, and I wanted to take the time to thank you all for watching my videos and subscribing to my channel — I've loved joining the YouTube community, and it's been so awesome to see your feedback and responses in the comments," she wrote in the description. "We're going to take a little break on posting videos during the holidays, but will be back very soon in 2022! Hope you all stay safe and healthy, and I'll see you all in the new year!"