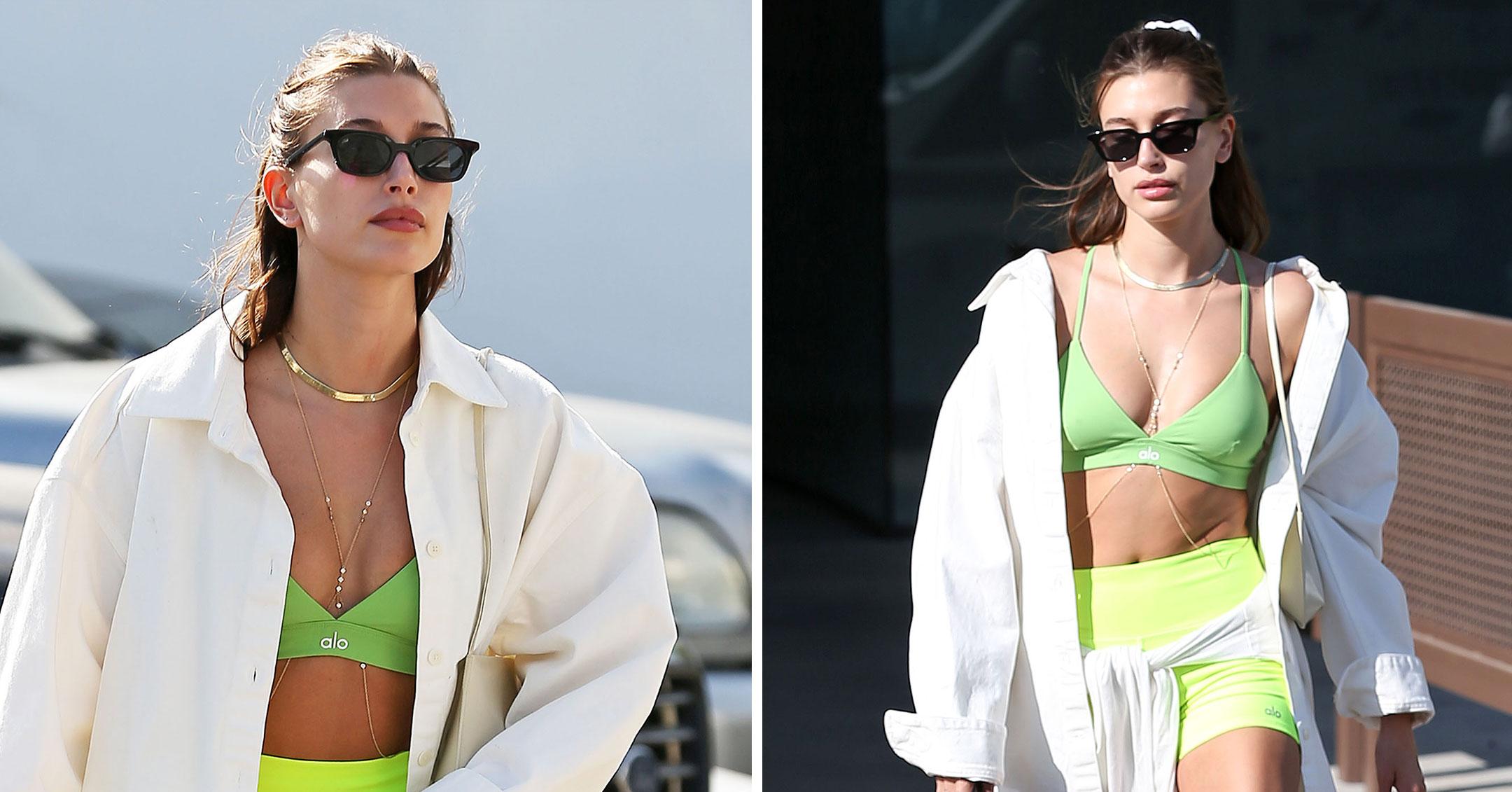 Hailey Baldwin Elevated Her Athleisure Look By Adding A Body Chain & White Button-Down Shirt — See Pics!
On March 2, Hailey Baldwin was spotted making her way to a Pilates class, but of course, the model managed to turn the outing into another fashionable moment.
Scroll down to see how just a few accessories upped the star's comfy but stylish ensemble.
Article continues below advertisement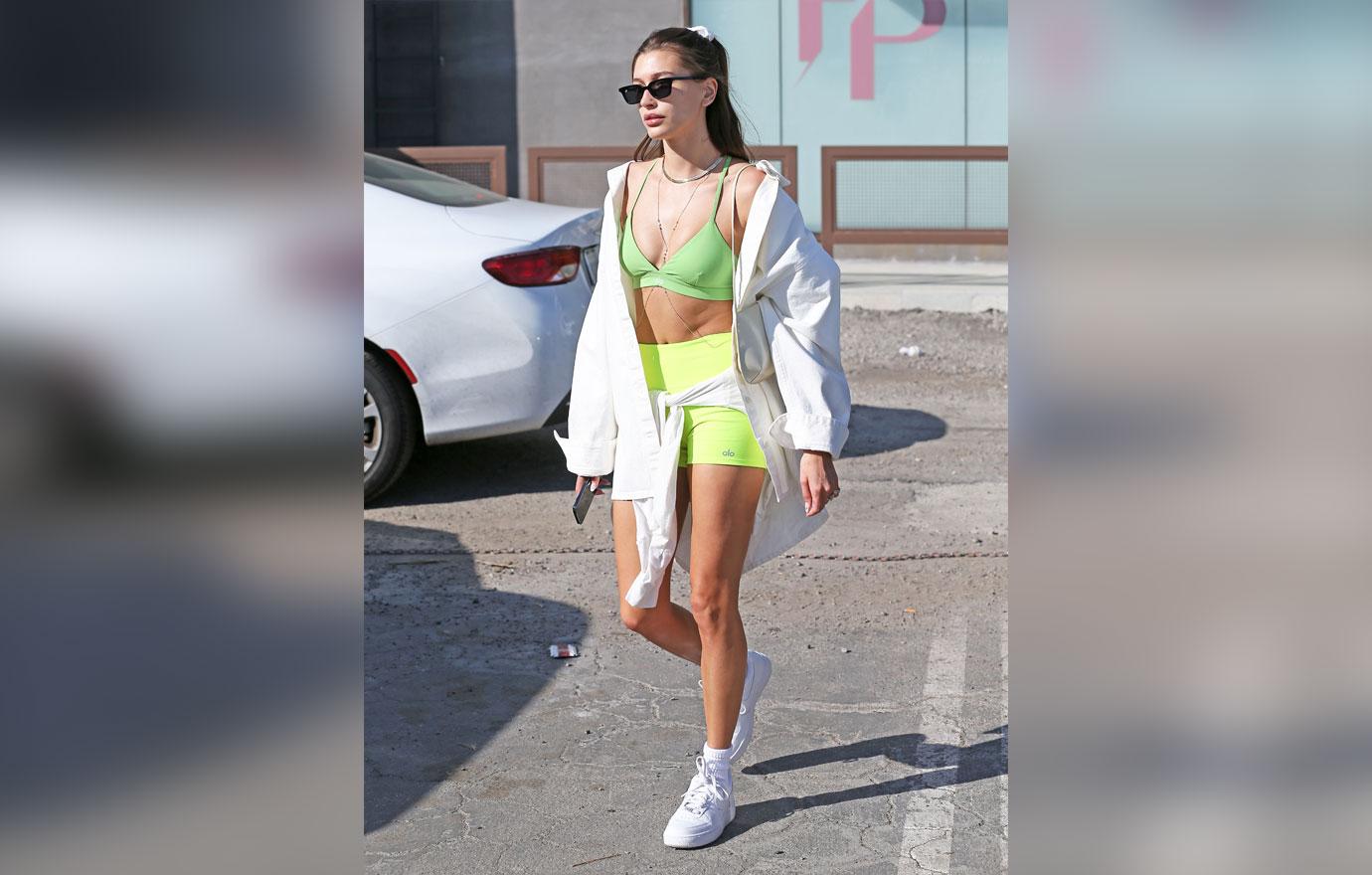 The Rhode Beauty founder rocked a green Alo sports bra and a pair of neon shorts by the same brand. While she tied one white shirt around her hips, she also wore a button-down on top of her athleisure pieces.
Finishing off the look was a pair of white crew socks, fresh white kicks, black wayfarer sunglasses, a delicate gold body chain and a thick gold necklace.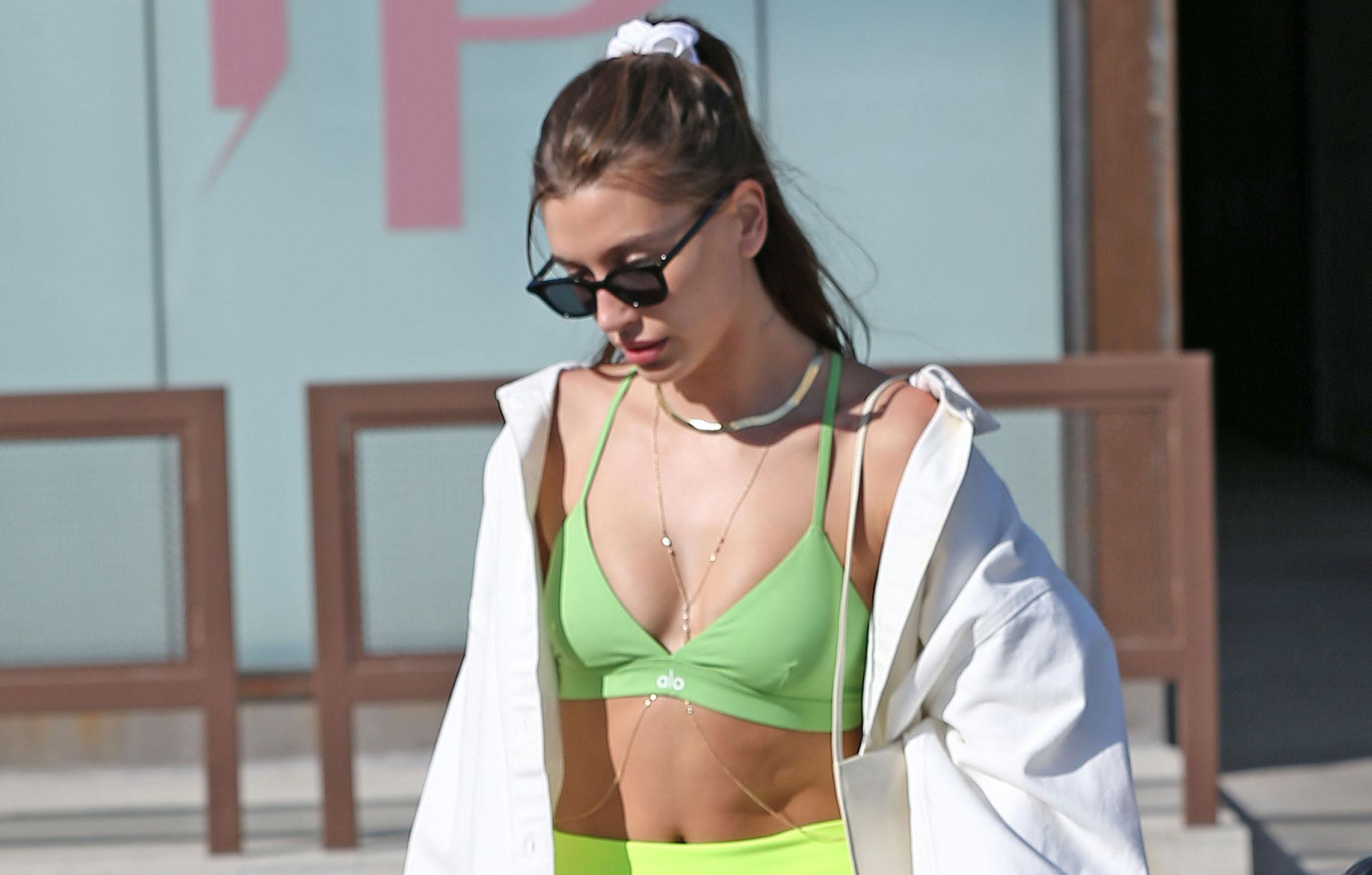 The blonde beauty pulled her hair back into a half-up, half-down look with a white scrunchie, a hair piece that's been making a comeback thanks to the '90s trend.
"It's cool to look upon an era that you were born into and just draw inspiration ... just the aesthetic of the photos of the '90s, the movies of the '90s, the fashion of the '90s," the Levi's ambassador said of wearing nostalgic attire. "It's just fascinating to me."
Article continues below advertisement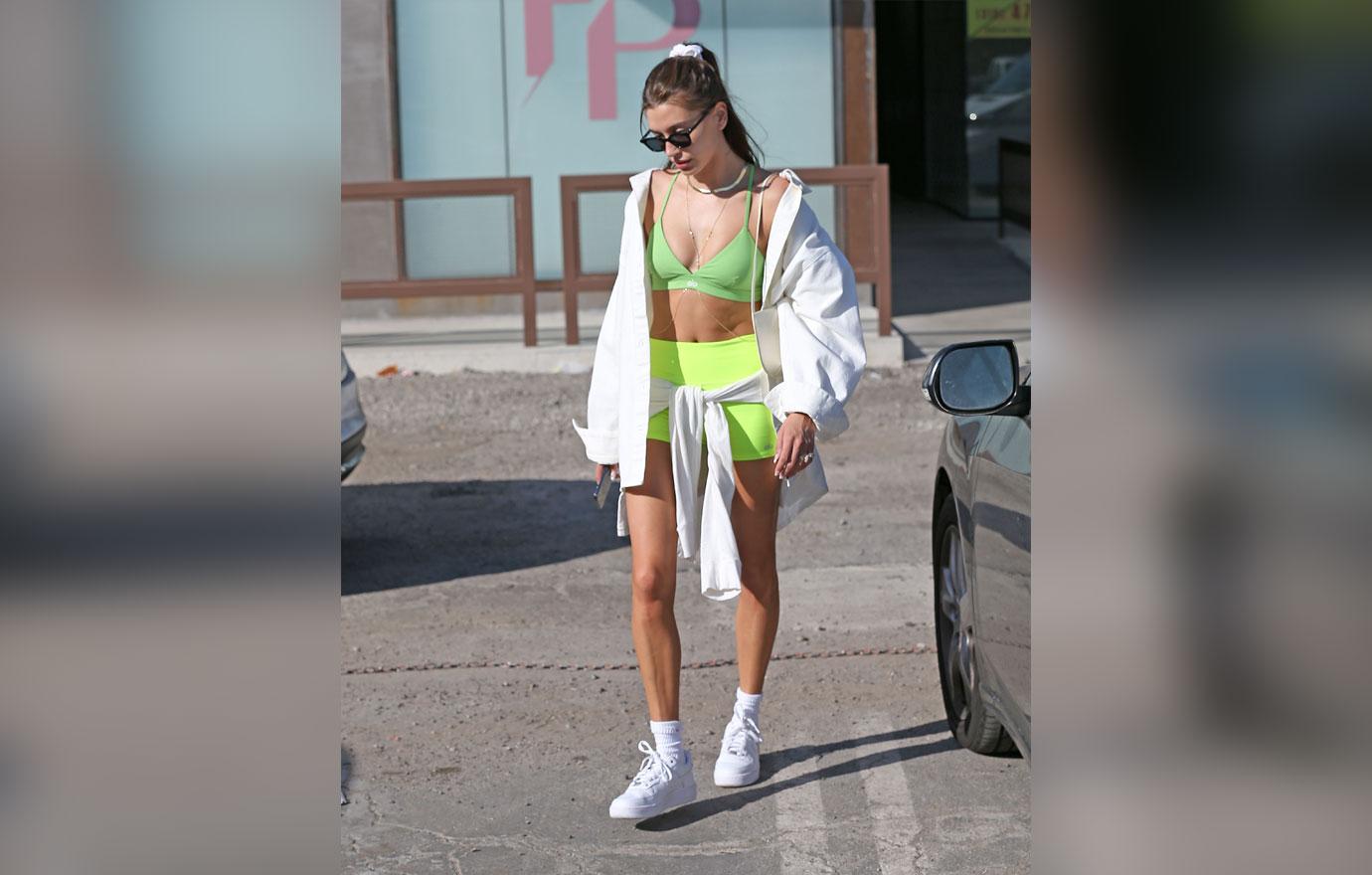 One day earlier, the model celebrated husband Justin Bieber's birthday, posting a tribute to him on Instagram. "Happy birthday my baby," she gushed. "There are a lot of amazing and beautiful things about this life, but the most beautiful part is that I get to live it with you. I love you.. here's to 28."
Though the singer revealed that the pair are eager to become parents, Baldwin realized that she may want to press pause on starting a family so soon. "I think ideally in the next couple of years we would try. But there's a reason they call it try, right? You don't know how long that process is ever going to take," she shared with WSJ. Magazine. "Definitely no kids this year; that would be a little bit hectic, I think."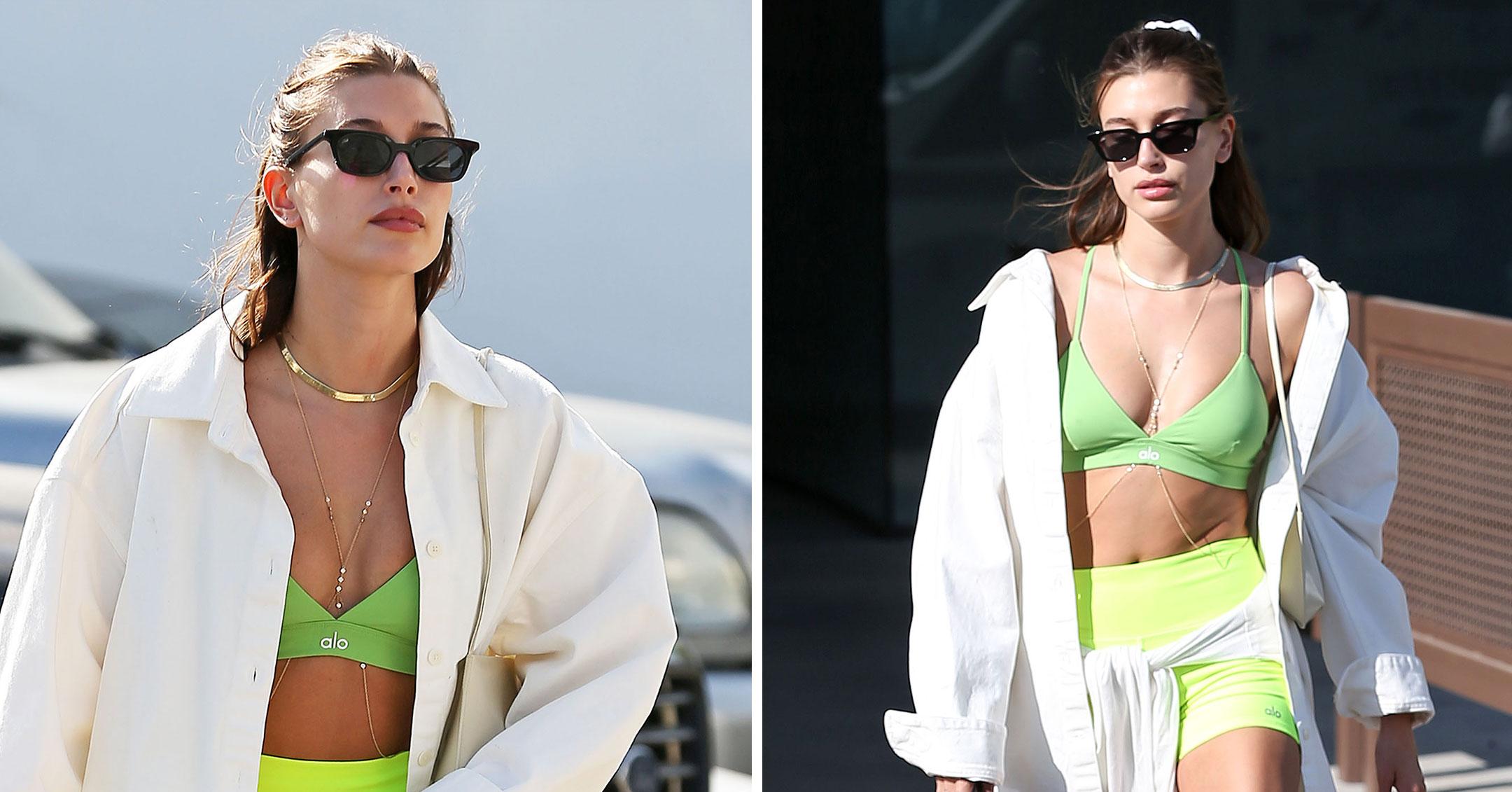 "There's this thing that happens for women when you get married. Everybody always assumes it's: First comes love, then comes marriage, then comes the baby. Well, what about all the things I want to accomplish in my business?" she continued when asked about her future family plans. "I think I had it ingrained in my head that I was going to want to have kids right away and I was going to want to have kids super, super young. Then I turned 25 and I'm like, I'm still super, super young!"