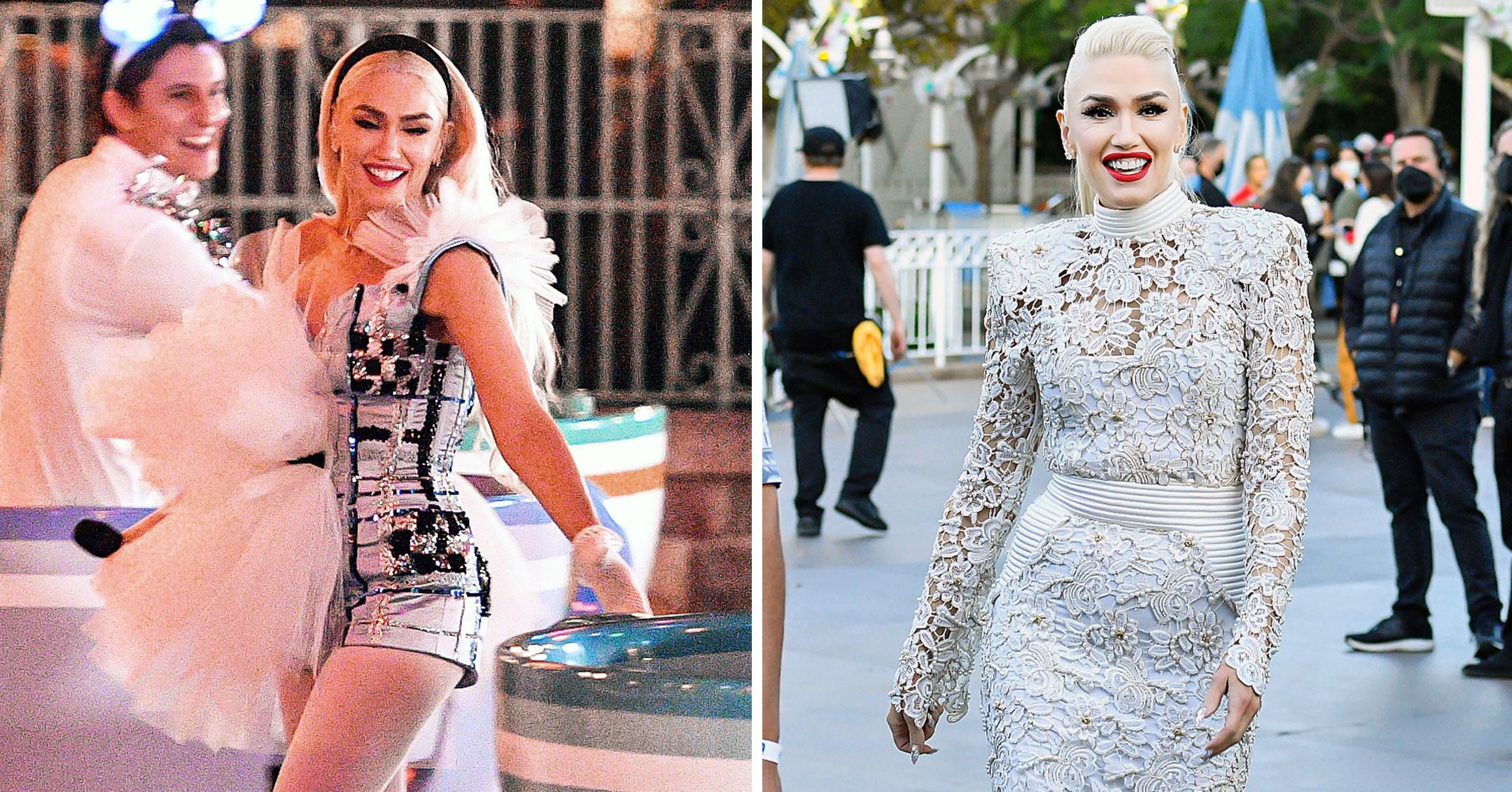 Gwen Stefani Gets Into The Holiday Spirit By Wearing A White Dress During Special Performance At Disneyland — Photos
Since the holidays are approaching, Gwen Stefani is getting into the spirit! So much so, the singer looked fabulous in a white dress during a special performance at Disneyland on November 18.
Article continues below advertisement
Derek and Julianne Hough will host the sixth-annual The Wonderful World of Disney: Magical Holiday Celebration, which will air on Sunday, November 28, at 7 p.m. on ABC.
The musical performances include Kristin Chenoweth, Jimmie Allen, Stefani and more.
Article continues below advertisement
"As part of The World's Most Magical Celebration, commemorating 50 years of Walt Disney World Resort, every touch of holiday magic will be an extra special, EARidescent treat," Disney Parks said via their website.
Scroll through the gallery below to see Stefani's adorable look!
Article continues below advertisement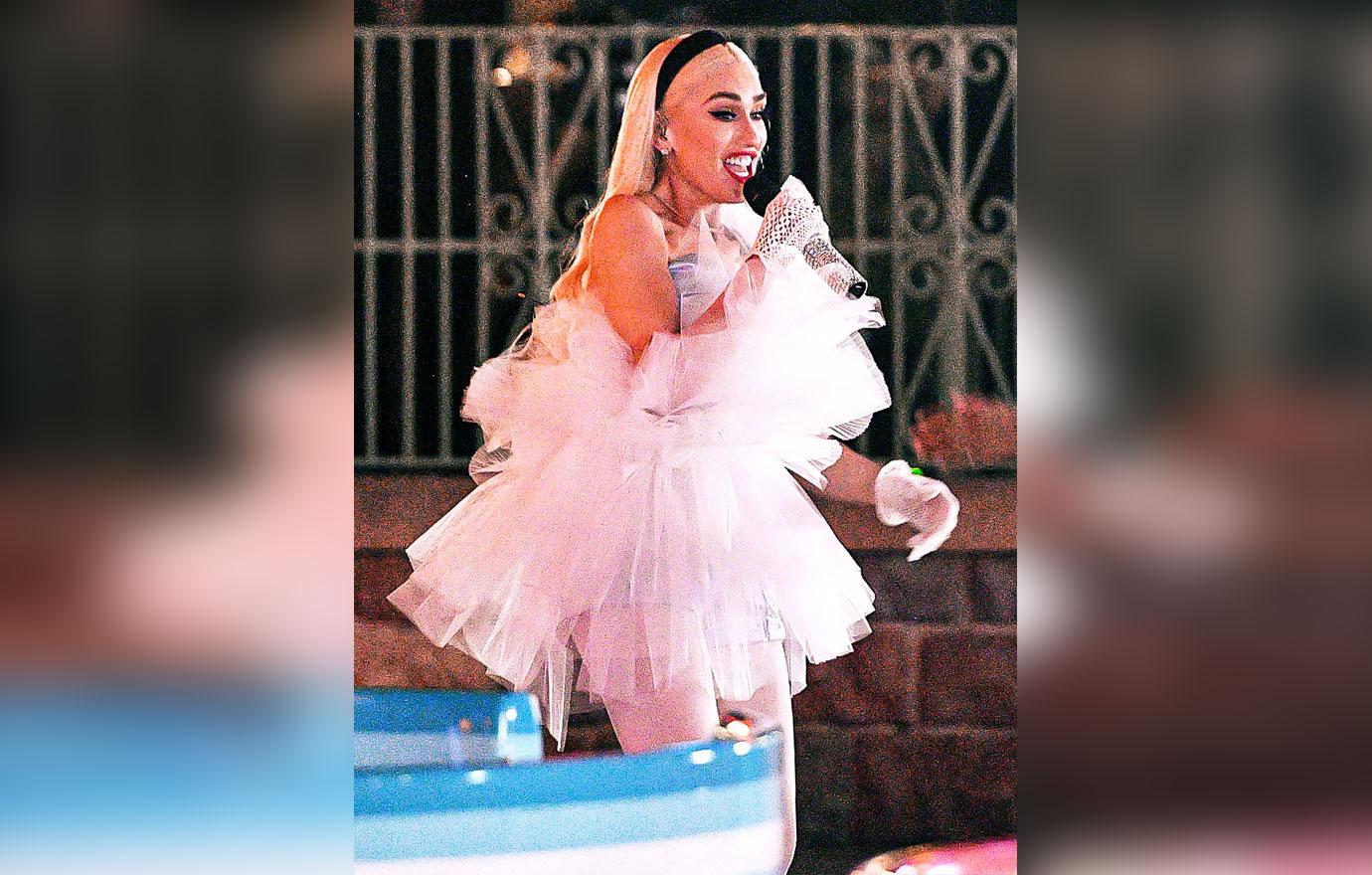 The blonde babe rocked a white tutu and a black headband while singing "You Make It Feel Like Christmas" and "Jingle Bells."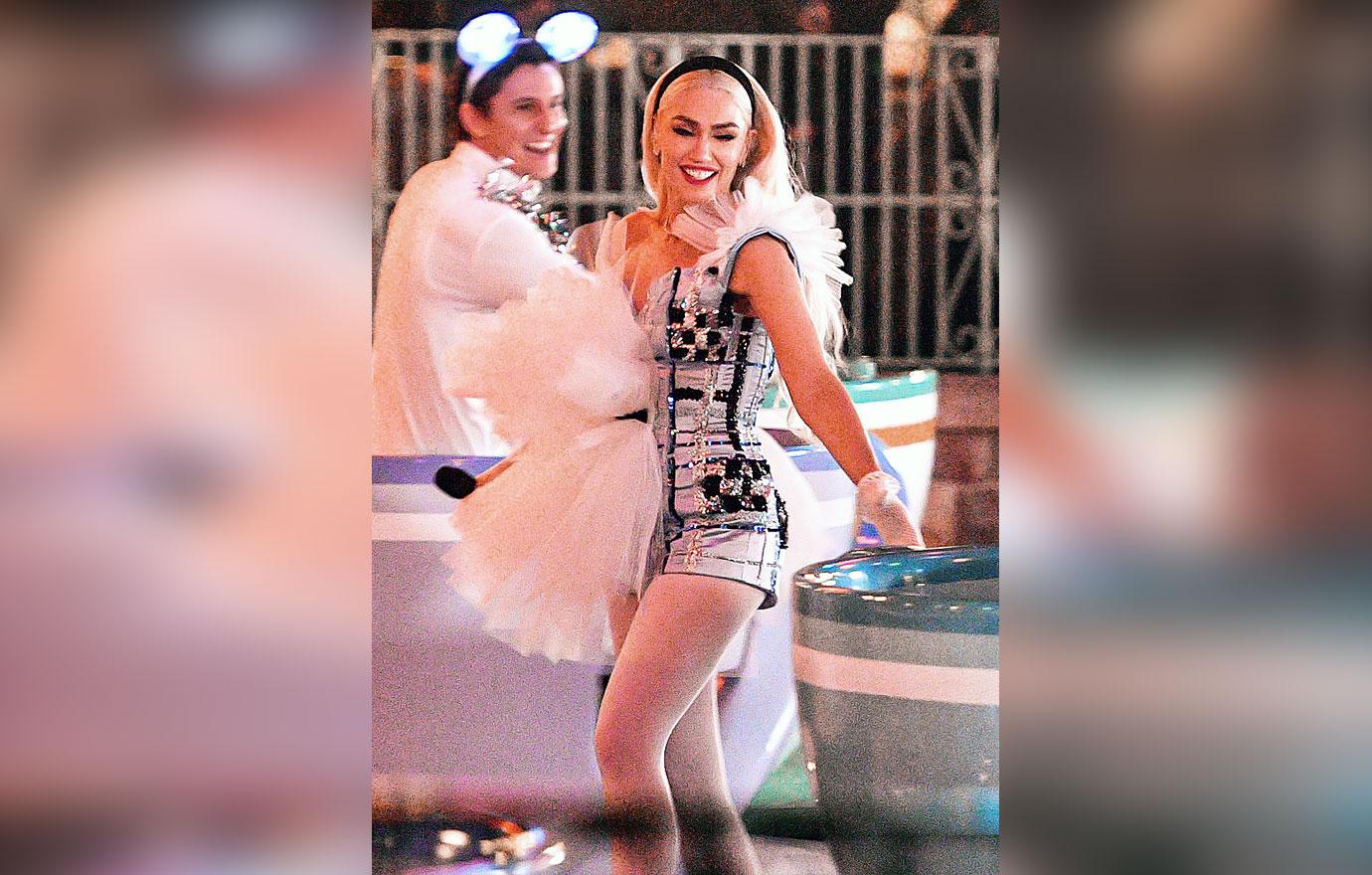 Stefani, who sported a black-and-white dress, was spotted going between the teacups.
In 2017, the "Hollaback Girl" released her first Christmas album, You Make It Feel Like Christmas.
"It all came together quickly," she said. "Like it was meant to be."
Article continues below advertisement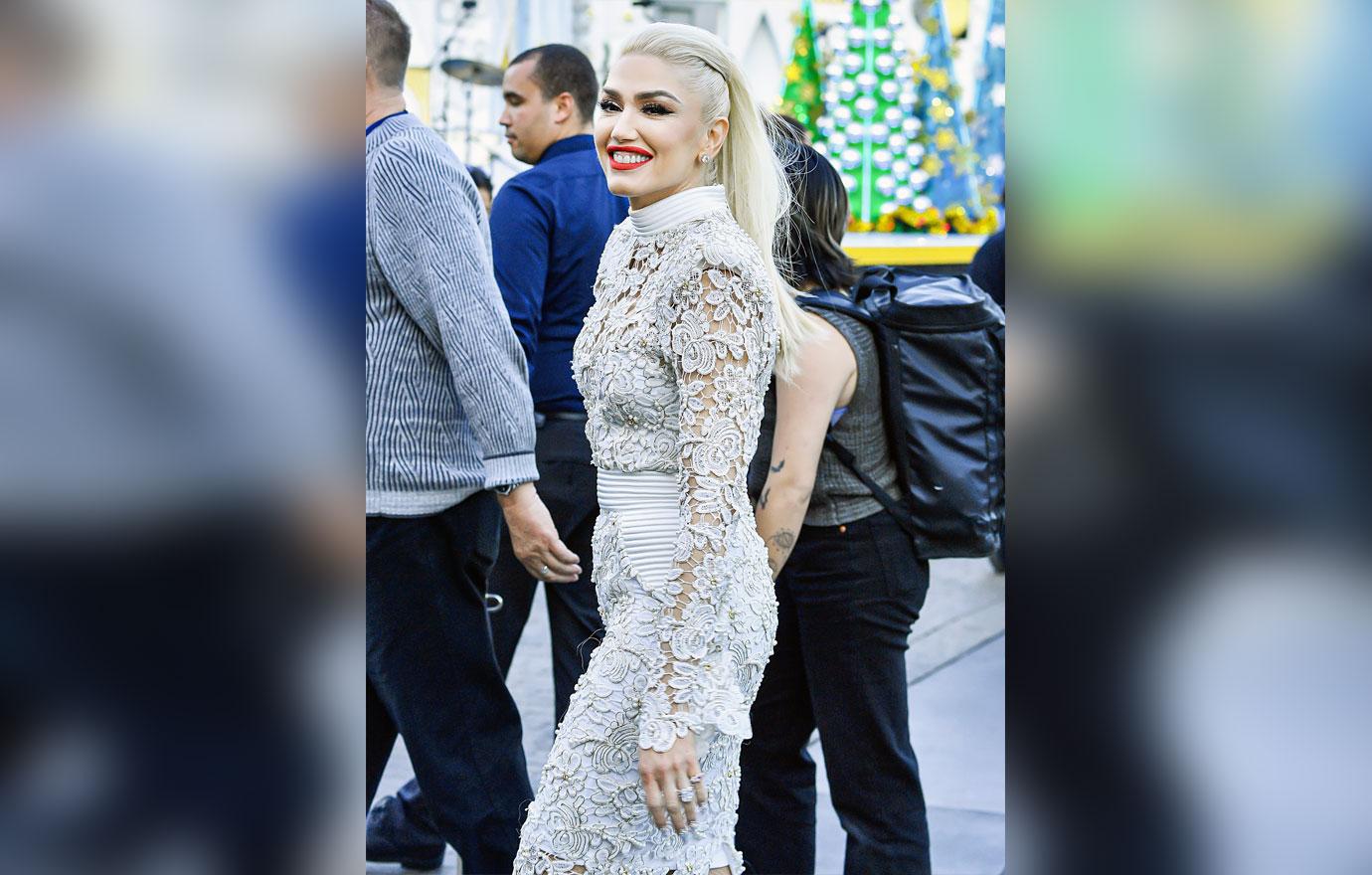 Change up! The mom-of-three — who is married to Blake Shelton — donned a white lace dress.
"It's one of my favorite projects because for this, I was like, 'I'm not going to get in my own way,'" she said of her holiday album. "It doesn't have pressure on it. Whoever wants to listen will listen. It's not like I'm trying to say, 'Get this on the radio!' It's just fun, and Christmas is a special time. Being part of music, you can have such an impact on people. I don't think I ever was able to really admit that before, because it just seems arrogant to be like, 'Oh, yeah, I'm part of your life,' but I've had so many people come to me and say that I am. It's such an incredible feeling — it doesn't get old."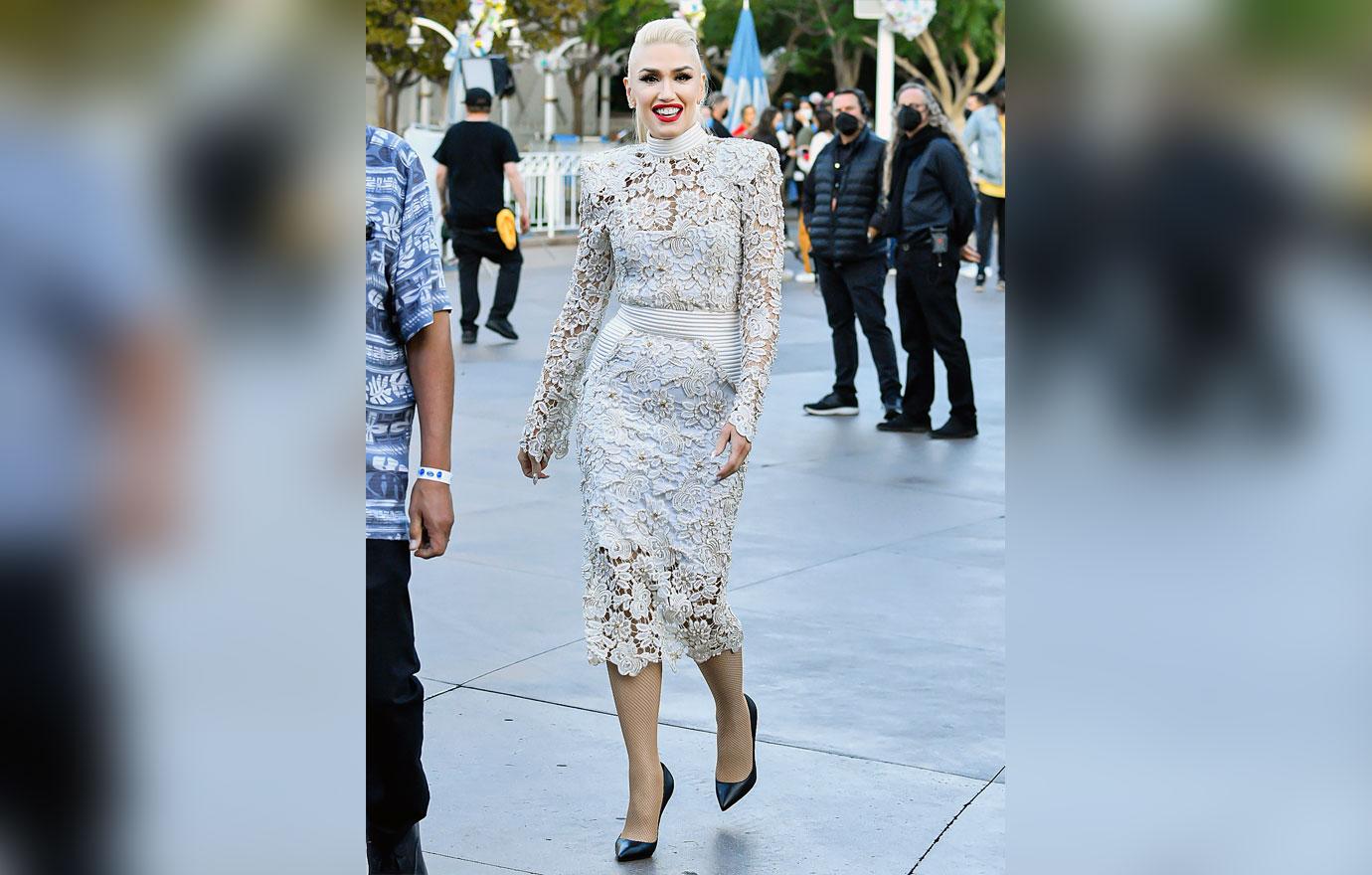 Stefani loved covering "Last Christmas" by Wham!, as it's "a masterpiece as far as the music goes and how [producer Eric Valentine] created it," she said. "To me, that's the most, of all the covers, that was really flipped. But yet, it still has the spirit of the original. Lyrically, that song speaks to me and things I've been through."