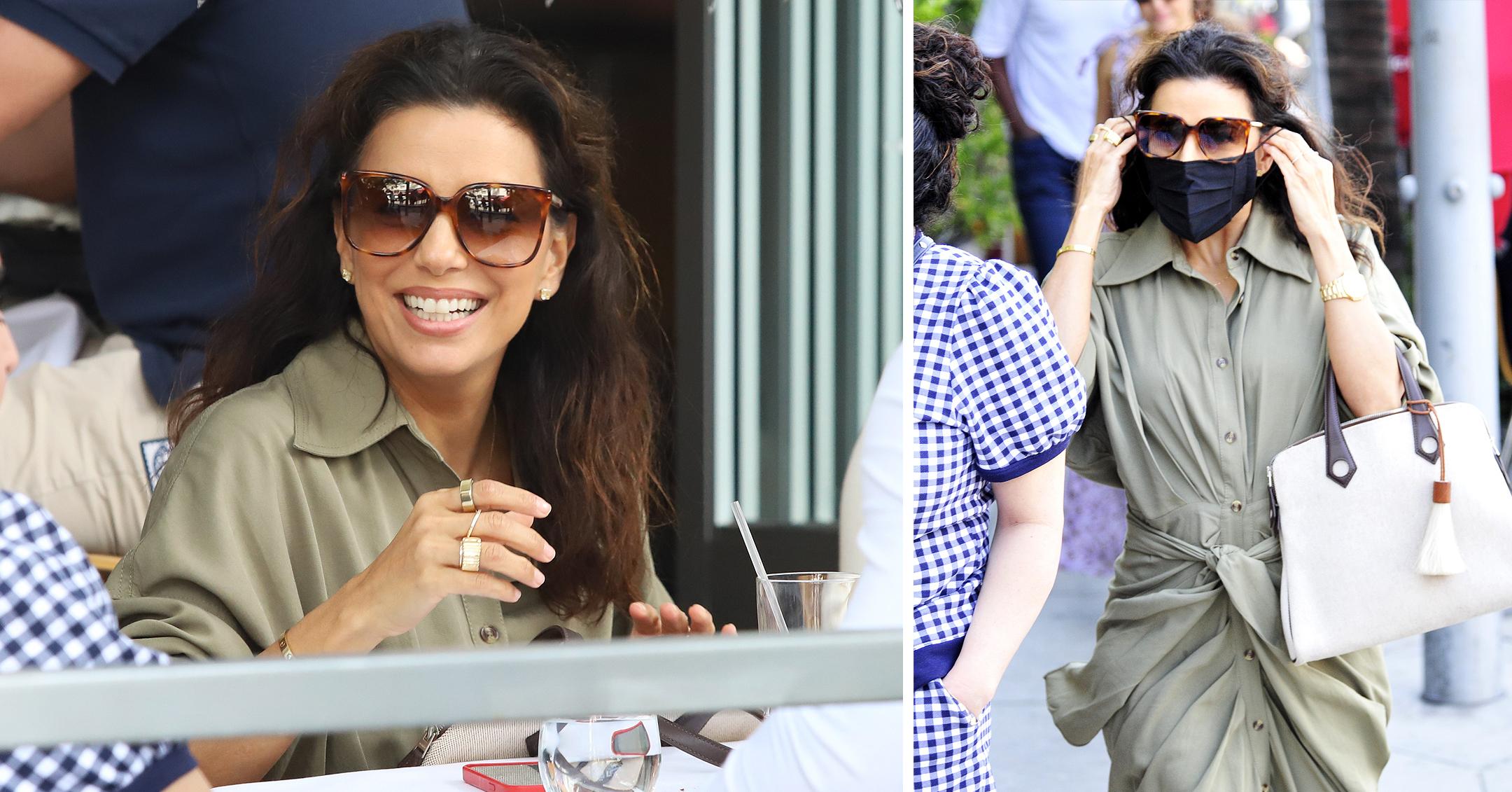 Glowing In Green! Eva Longoria Is All Smiles While Having Lunch In West Hollywood — Pics
Actress Eva Longoria looked like she was having a grand old time while eating lunch in West Hollywood, Calif., on May 28.
Article continues below advertisement
Scroll through the photos below to see her outing!
Article continues below advertisement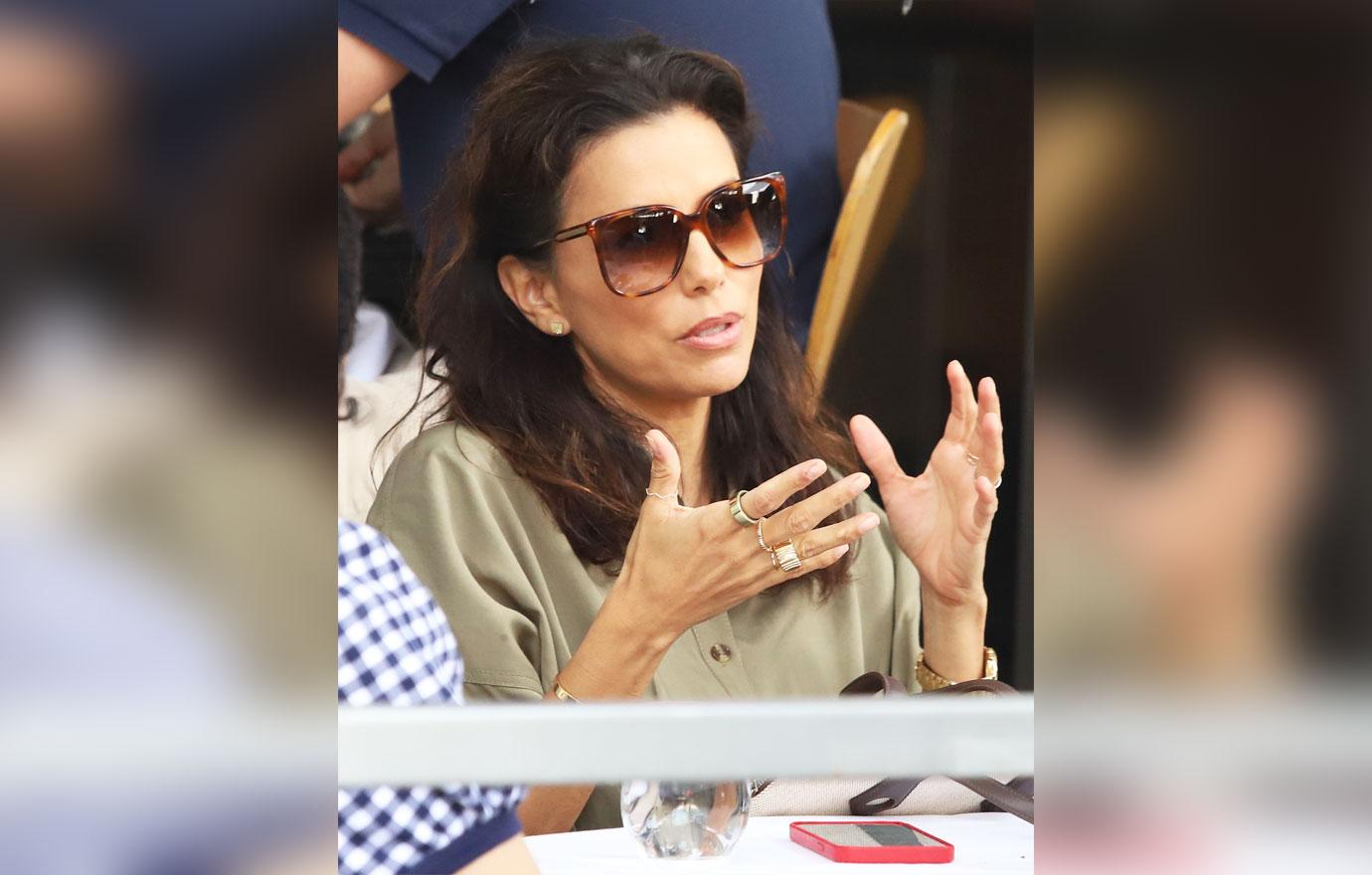 The brunette beauty seemed to be telling a story while dining out.
Later in the weekend, Longoria — who is married to José Bastón — shared a snap of her family via Instagram.
"Happy Sunday #SantaFe ☀️," she captioned a photo of herself with her hubby and tot.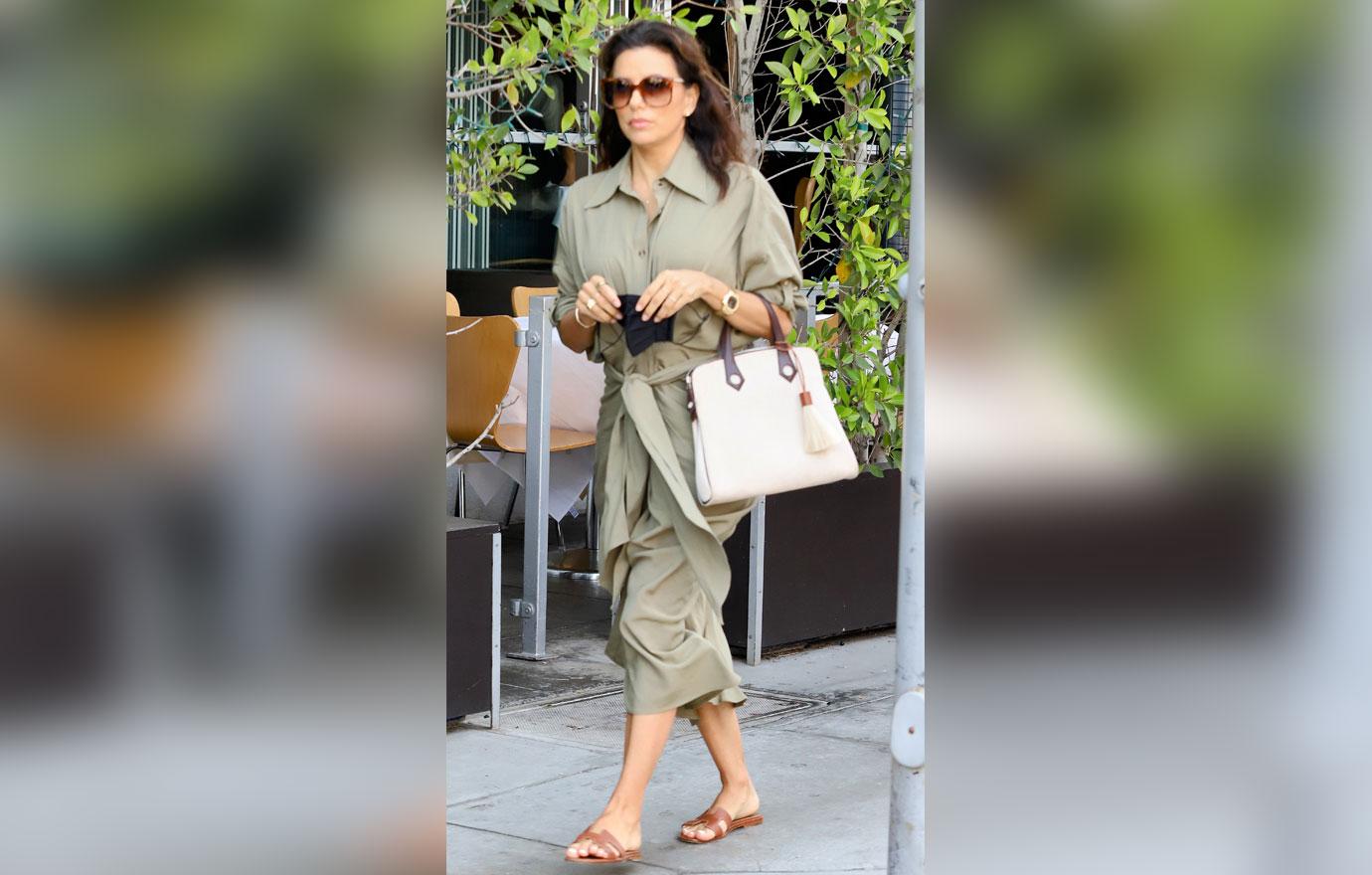 Longoria added a white bag and nude sandals to her look.
"I live in Los Angeles where I don't even own a coat," she said of her style. "When I come to New York I'm like, 'Oh I have to borrow a coat.' So I definitely live in a season-less world, so I love a white jean or a white skirt all year round."
Article continues below advertisement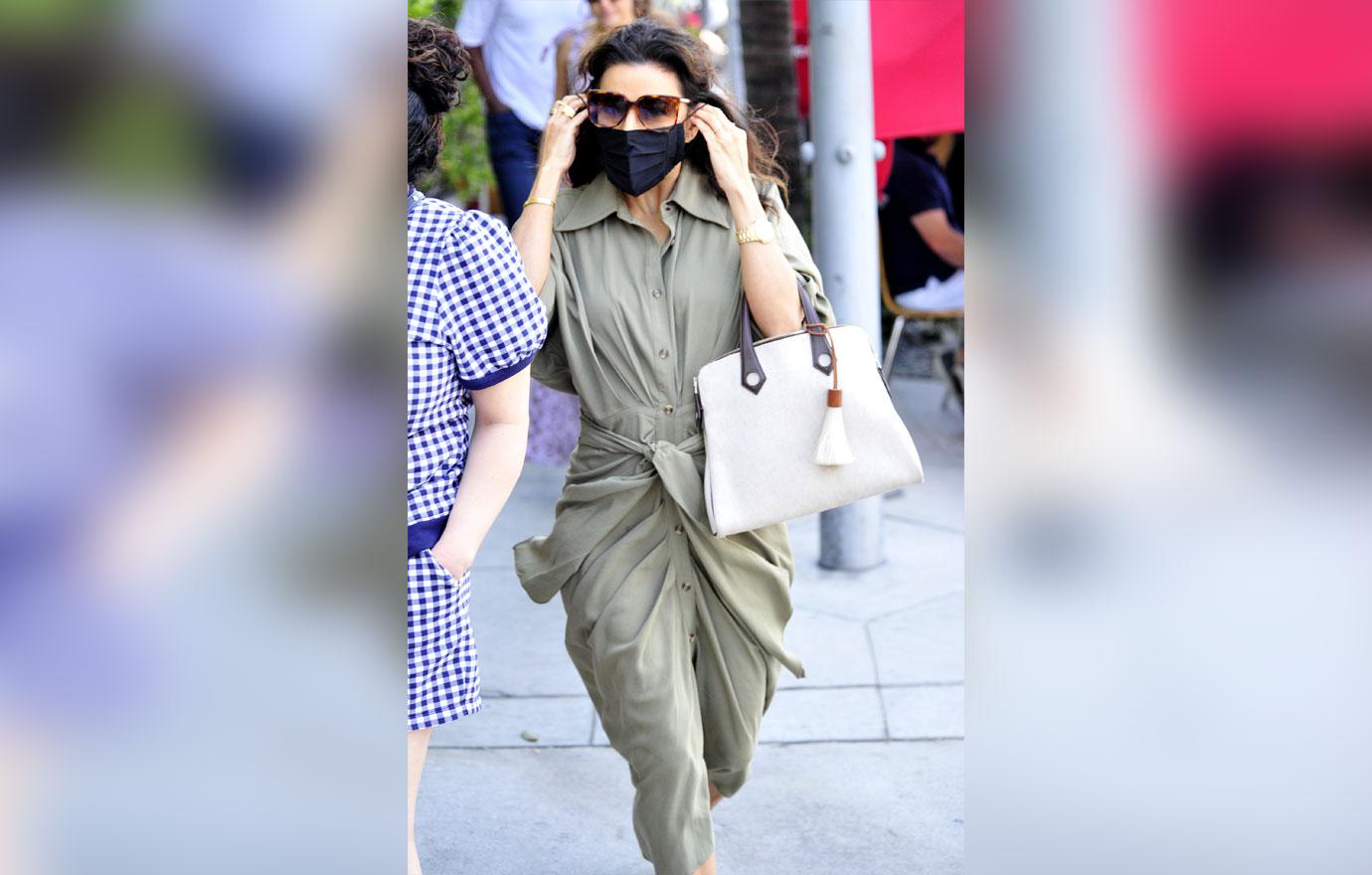 Mask up! Longoria made sure to put on her face covering while walking around outside. Even though Desperate Housewives wrapped a while ago, Longoria revealed she still has some mementos in her closet.
"I actually have a lot of Susan Mayer's clothes — a lot of Teri Hatcher's — she wore a lot of cashmere sweaters and simple stuff," Longoria shared. "Gabby [Longoria's character] was so loud. She was a fashion model so she has a lot of color in her wardrobe, but also stuff I probably wouldn't wear in my normal life. So when the show ended I went into Susan's closet and grabbed a bunch of her stuff."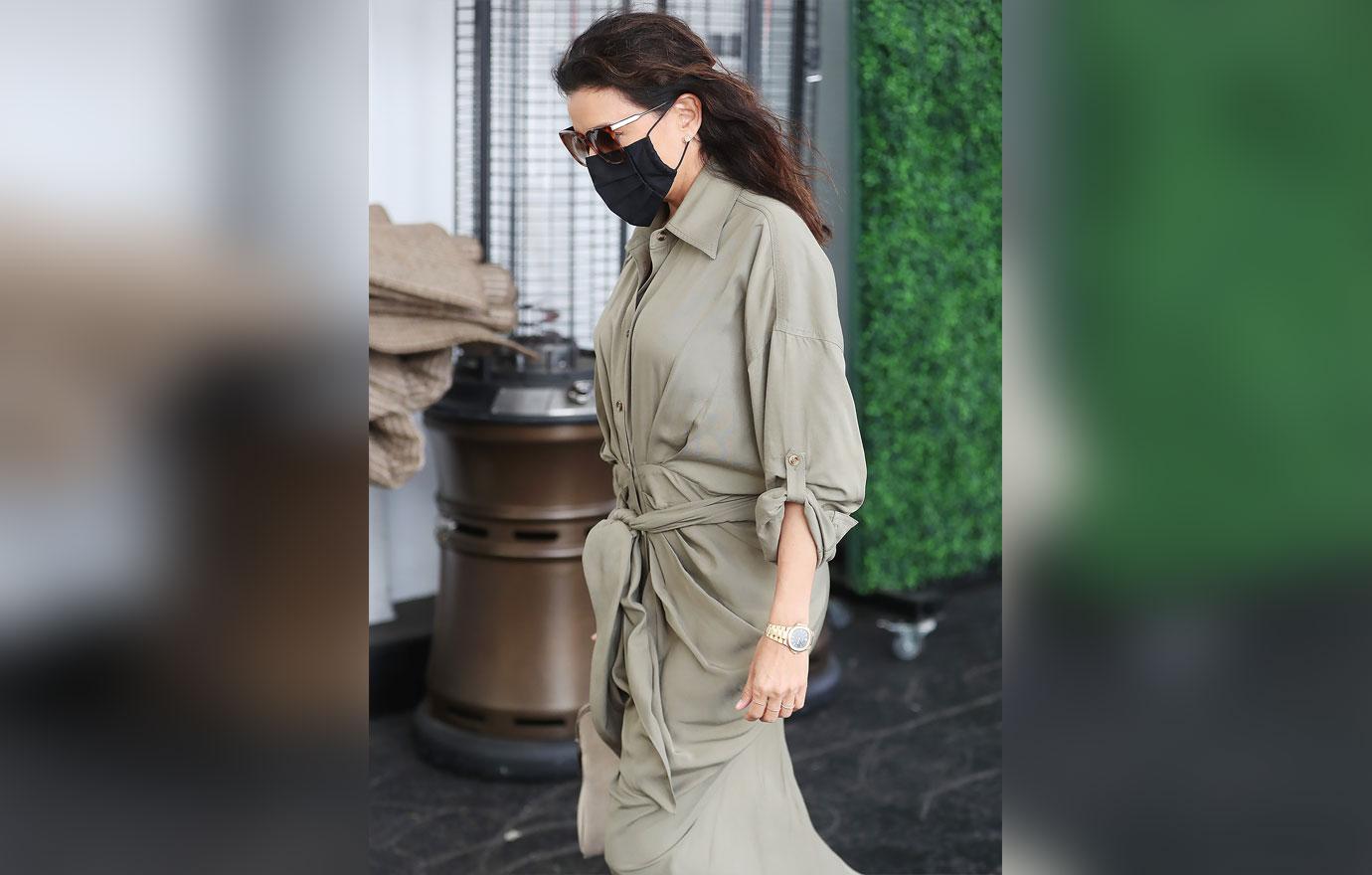 The mom-of-one previously designed a clothing line for The Limited, which was something she had "been wanting to do for a long time."
"I just hadn't had the right partners," she explained. "I so authentically know textiles, I know seams and so I've been offered many things before and it was either super low quality or just not the right partners. And I was like, 'I don't want my name on that.' So many people put their name on things and then they aren't really involved. I am super involved in the design process and the sourcing and everything and I love it."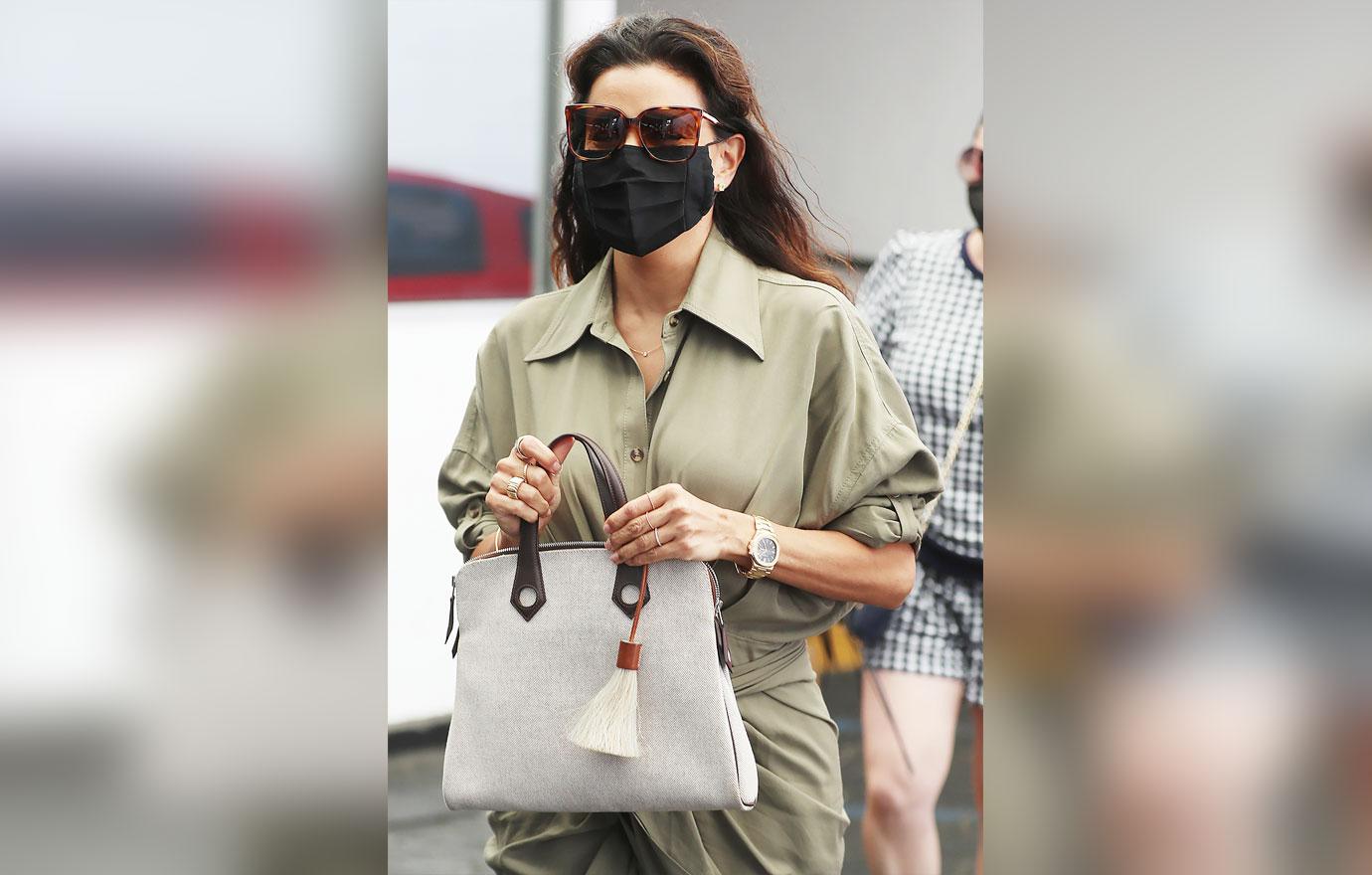 She added, "The great thing about this line is it's for the everyday, versatile woman, so I think everybody can wear this line. If you are a woman, you can wear this line."