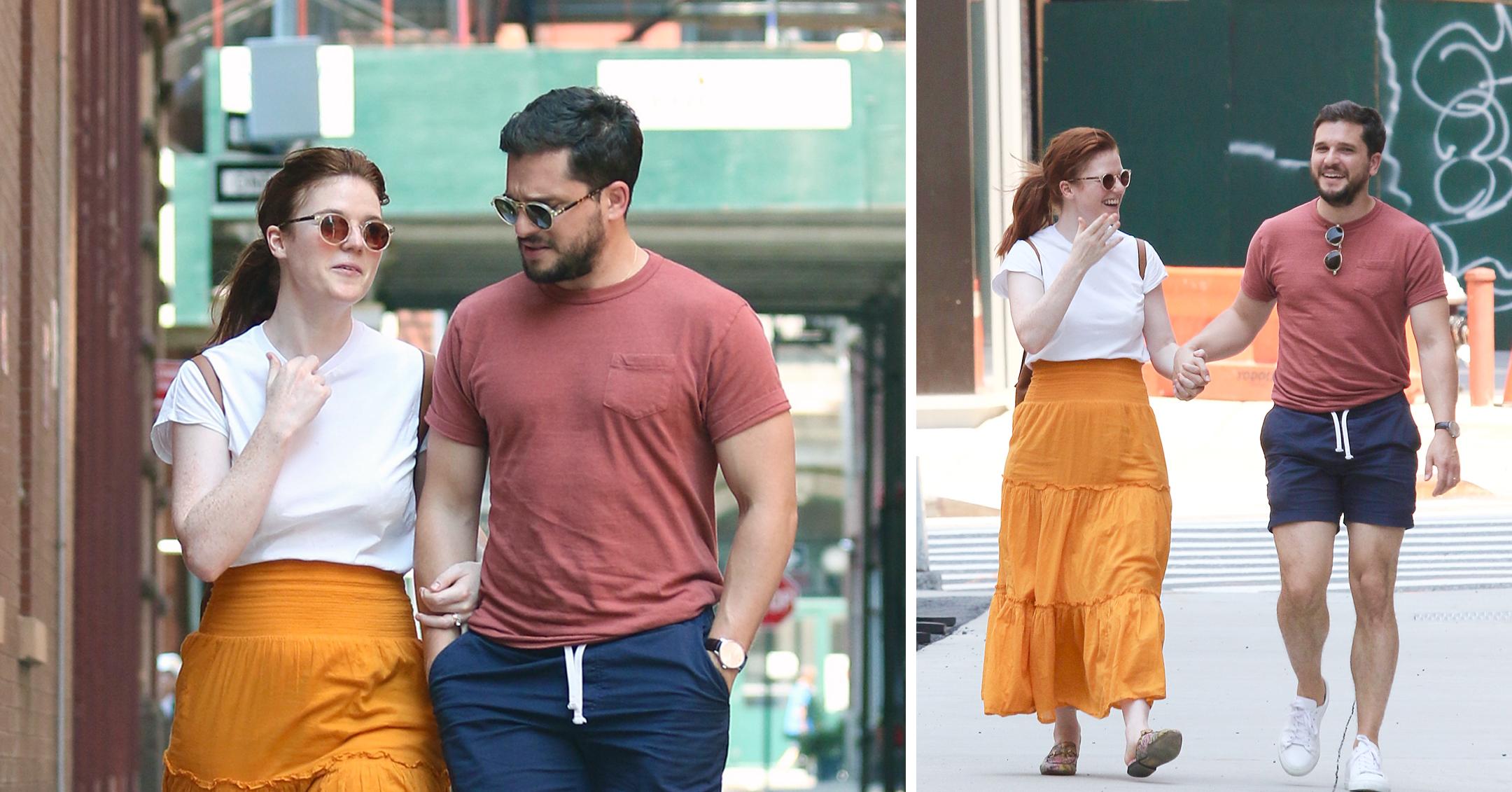 'Game Of Thrones' Star Rose Leslie Wears Maxi Skirt & Plain White Tee While Vacationing With Kit Harington — Photos
New York City had two foreign guests over the Fourth of July weekend: Kit Harington and wife Rose Leslie! The Game of Thrones costars were seen walking around downtown Manhattan on July 5.
It looks like the pair are spending some time in the States, as a week later, the actor was spotted in Las Vegas with a few pals.
Article continues below advertisement
The lovebirds welcomed their first child in February, but their bundle of joy wasn't seen during this particular outing.
Scroll down to see the couple spend the day in NYC.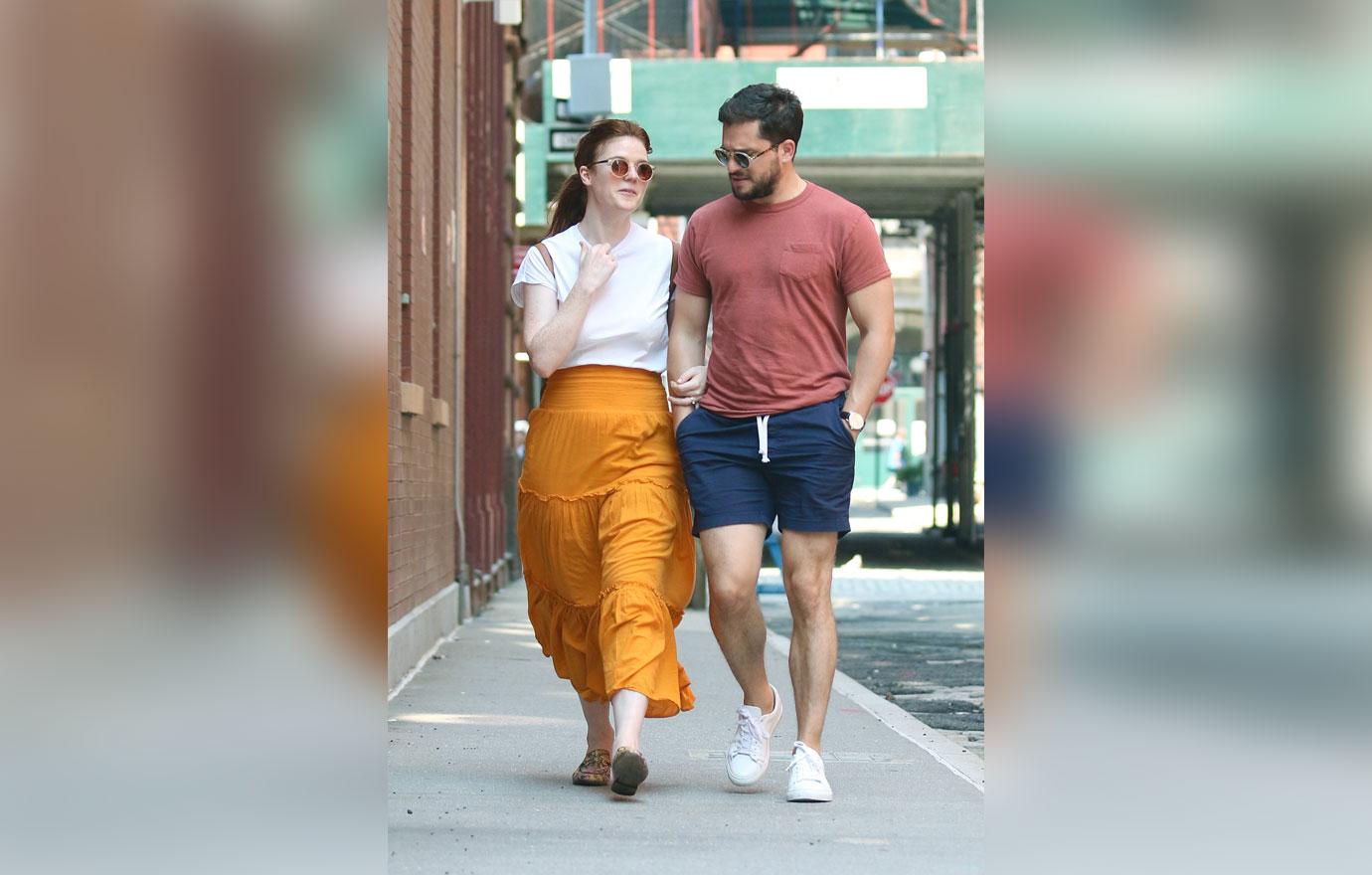 Summer lovin'! Leslie wore a golden yellow maxi shirt with a simple white tee, while her husband opted to show some more leg in a pair of blue shorts and maroon shirt.
The duo both wore round sunglasses, and the actress carried her belongings in a backpack-style purse.
Article continues below advertisement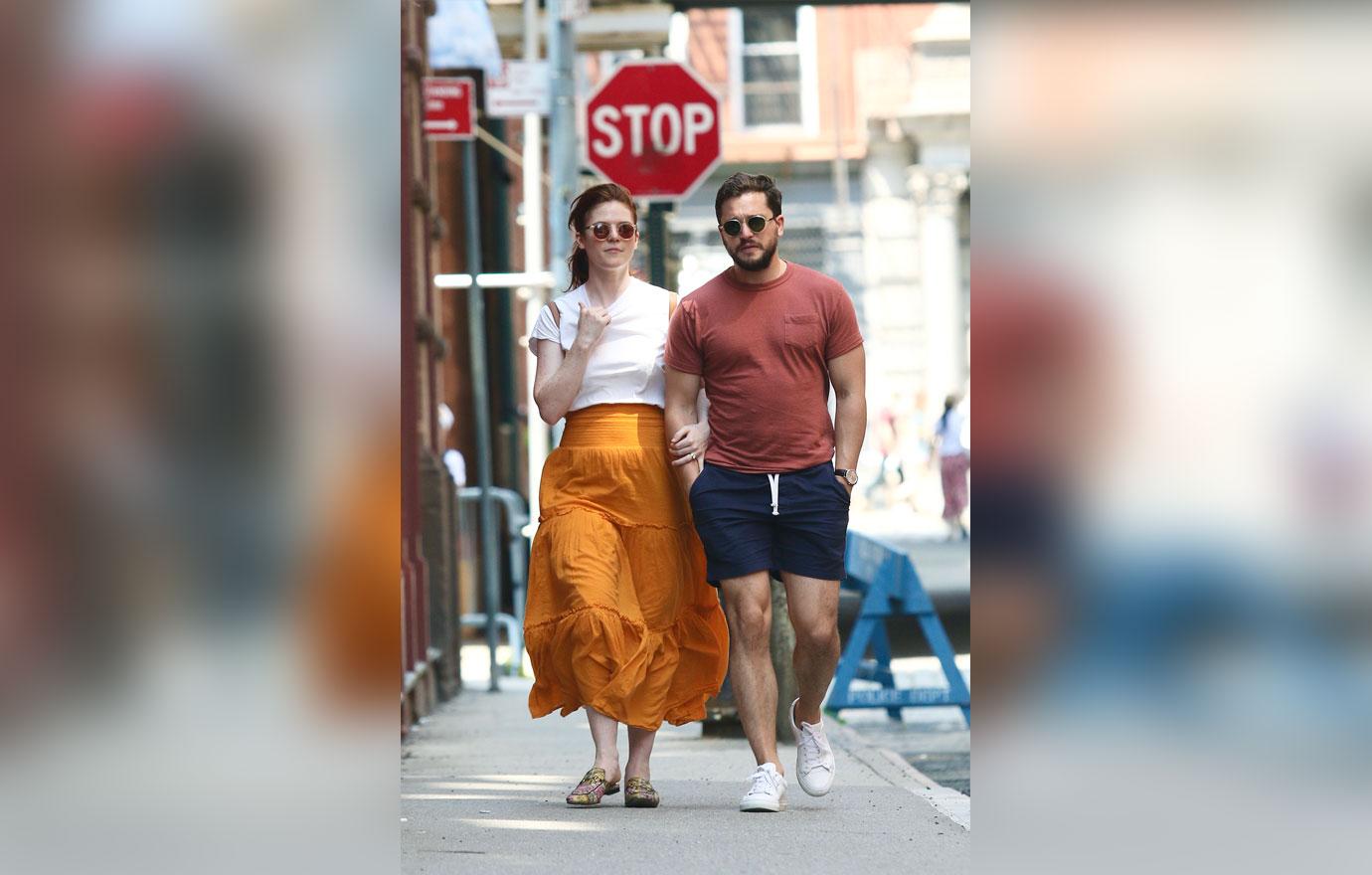 While the pair both had to wear medieval looks for their HBO series, the new mom prefers to keep it simple in her day-to-day life.
"Not many patterns, kind of a tailored cut, flattering for the figure," she told the New York Post. "I like to give it an edge, with either a chunky boot or some earrings, but otherwise, it's relatively minimalist."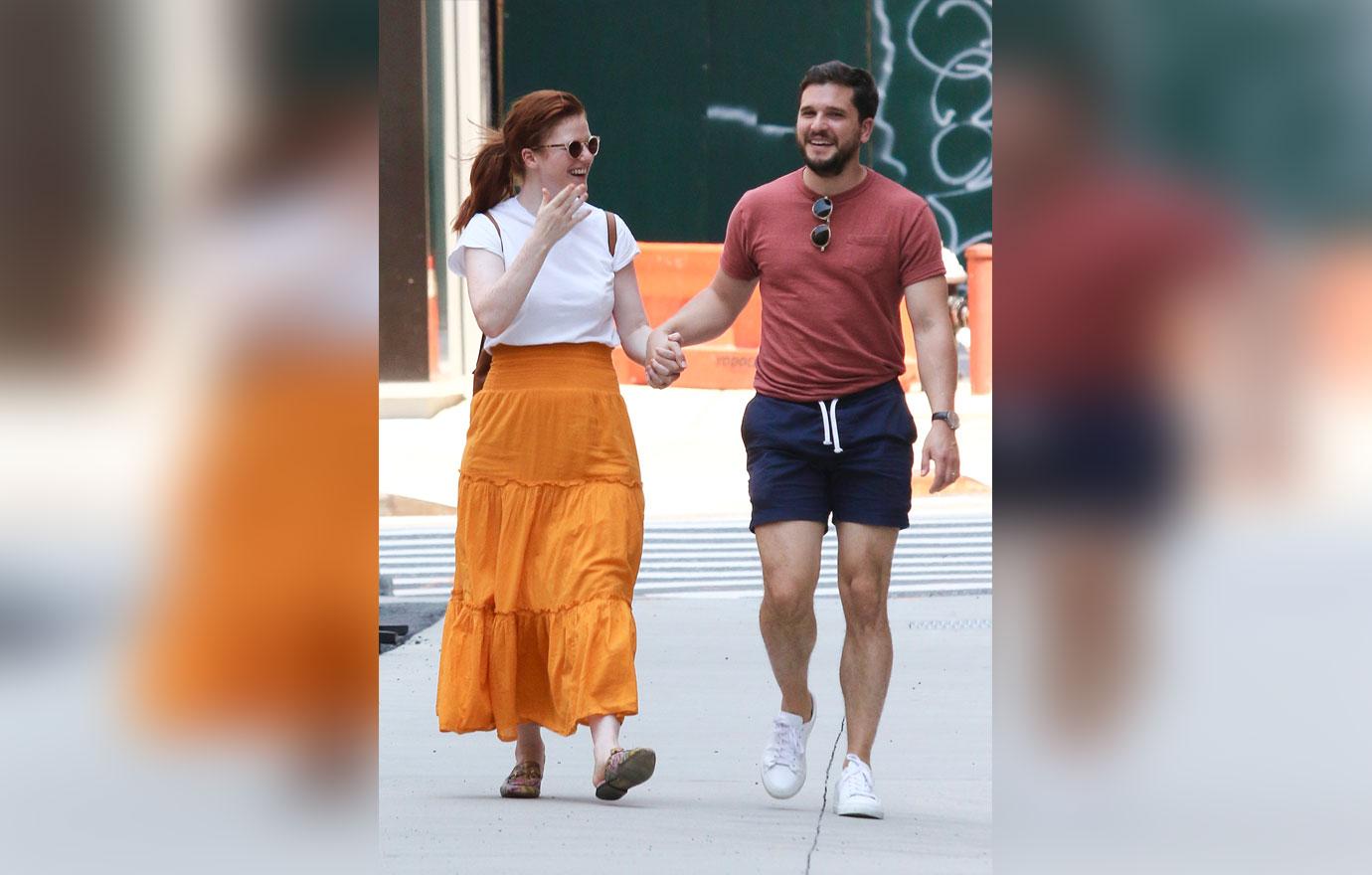 Sharing a laugh! The red-headed beauty revealed to the Post that she accidentally gave the Eternals star a bad haircut during the days of quarantine.
"I was on FaceTime to a friend at the time. He was like, 'Can you do the back, because I can't see it with the mirror?'" she recalled. "And I was so engrossed with my girlfriend, we were having such a lovely time, and I was like, 'Yeah yeah yeah, fine, whatever.'"
However, she used the scissors with her non-dominant left hand and "dug too deep. I dug too deep! It was rather hilarious, but also awful," she admitted. "Fortunately, he looks great with a semi-shaved head, so it was fine."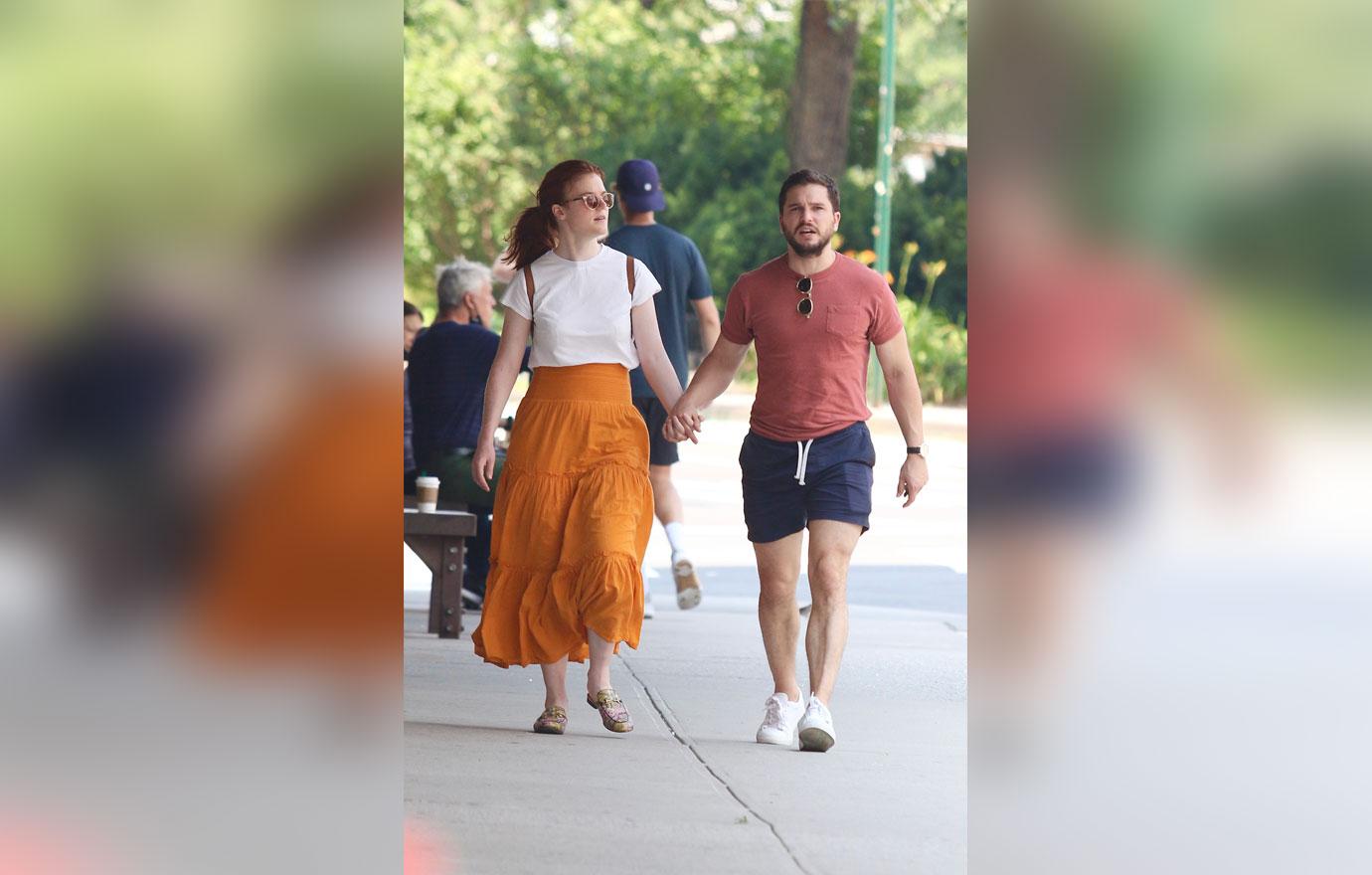 Though the pair haven't said much about parenting since welcoming their little boy, Harington will likely want his son to grow up in the same manner he did.
"I asked for a Mighty Max and [my mom] bought me a Polly Pocket. I asked for an Action Man and I got a doll," he shared with The Telegraph. "It was very gender fluid from the word go. And I went with it."