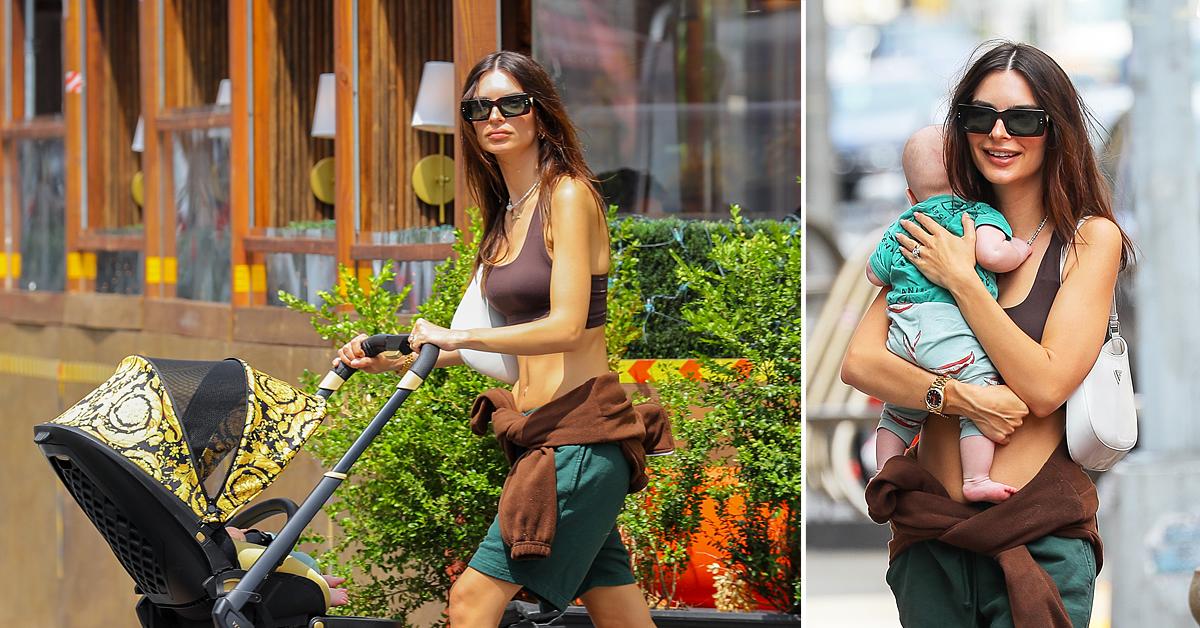 Precious Cargo! Emily Ratajkowski Holds On Tight To 4-Month-Old Son Sylvester While In NYC — Photos
It's been a summer of fun for new mom Emily Ratajkowski!
Article continues below advertisement
On July 10, the model took 4-month-old son Sylvester "Sly" Apollo out for a stroll around Manhattan's SoHo area — and though she's yet to debut her tot's face, fans did get a small glimpse at him when she took him out of the stroller and carried him around for a bit.
Scroll down to see the star and her husband go for a family walk in NYC.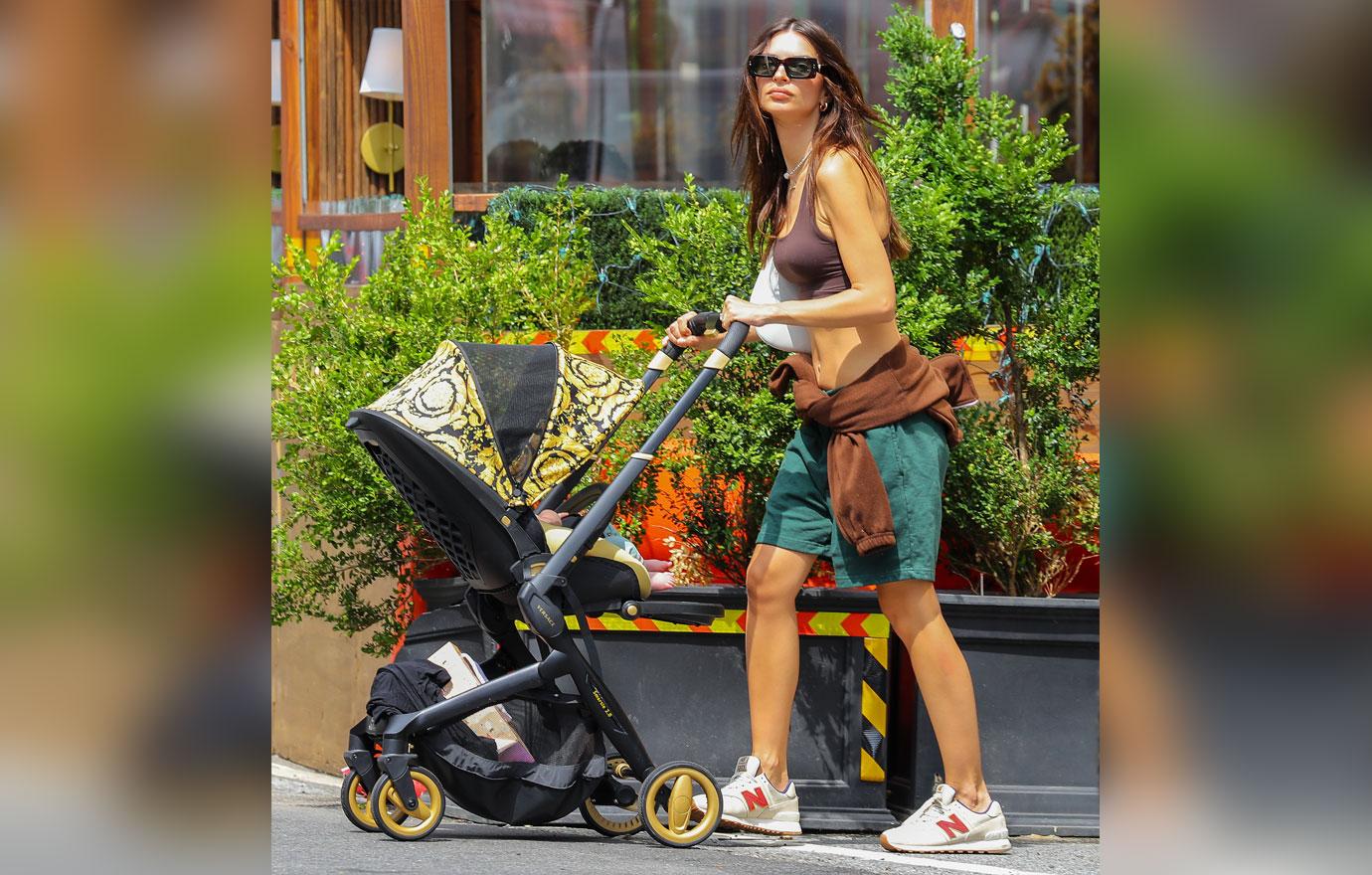 The A-lister beat the heat by wearing a brown crop top, loose-fitting dark green shorts and a pair of New Balance sneakers. Sylvester was riding in style, comfily tucked away in a black and gold stroller.
Before giving birth, Ratajkowski stated that she wants her child to be their own person and embrace their individuality.
Article continues below advertisement
"I want to be a parent who allows my child to show themself to me," she explained. "And yet I realize that while I may hope my child can determine their own place in the world, they will, no matter what, be faced with the undeniable constraints and constructions of gender before they can speak or, hell, even be born."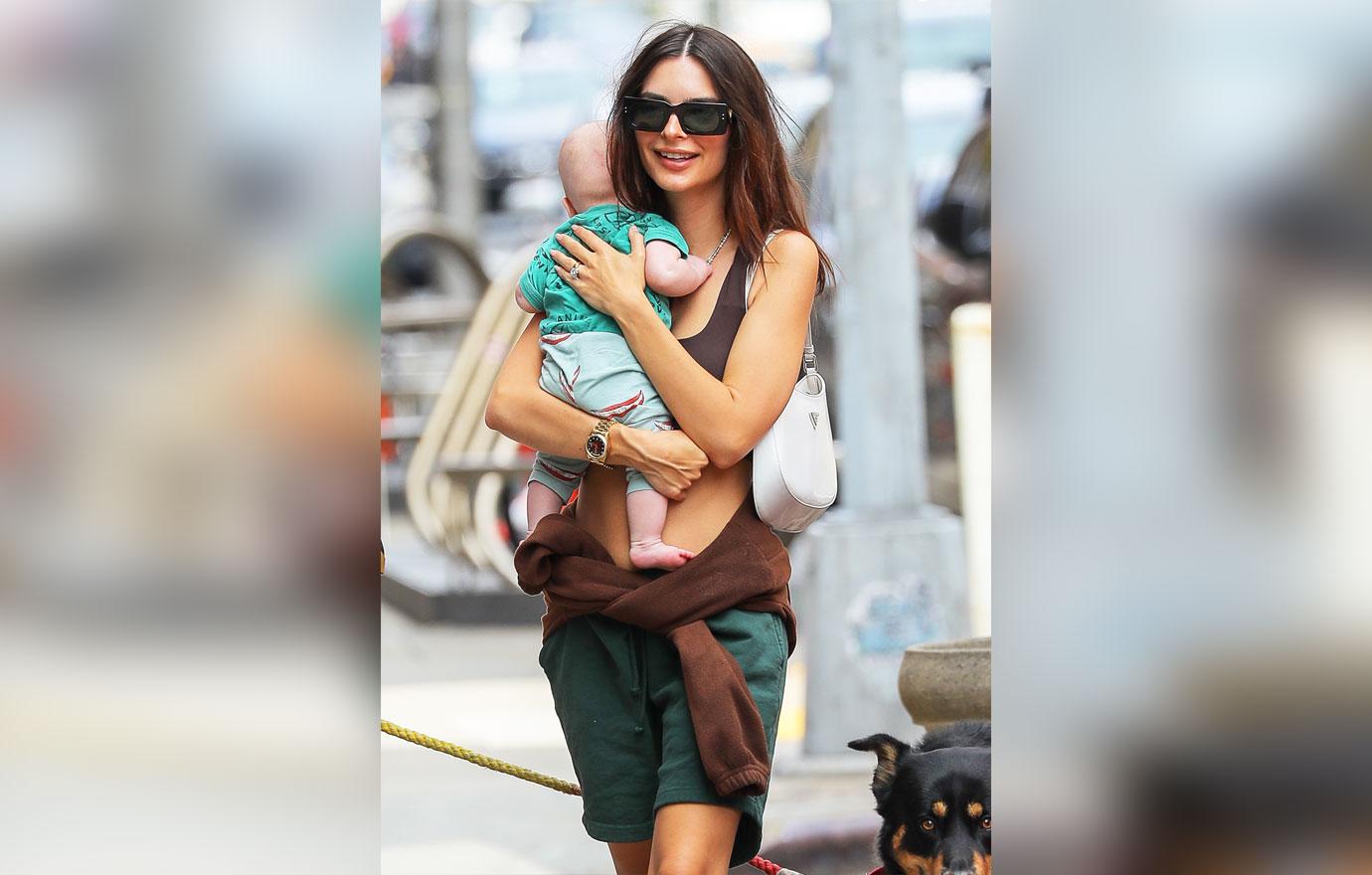 Look at those little feet! Clad in a green outfit, Ratajkowski was happy to pick up her little boy and let him see the sounds and sights of the bustling city.
In April, the brunette babe revealed that Sly is never not hungry. "If it seems like I'm always breastfeeding it's because I am," she quipped on Instagram alongside a photo of the duo.
Article continues below advertisement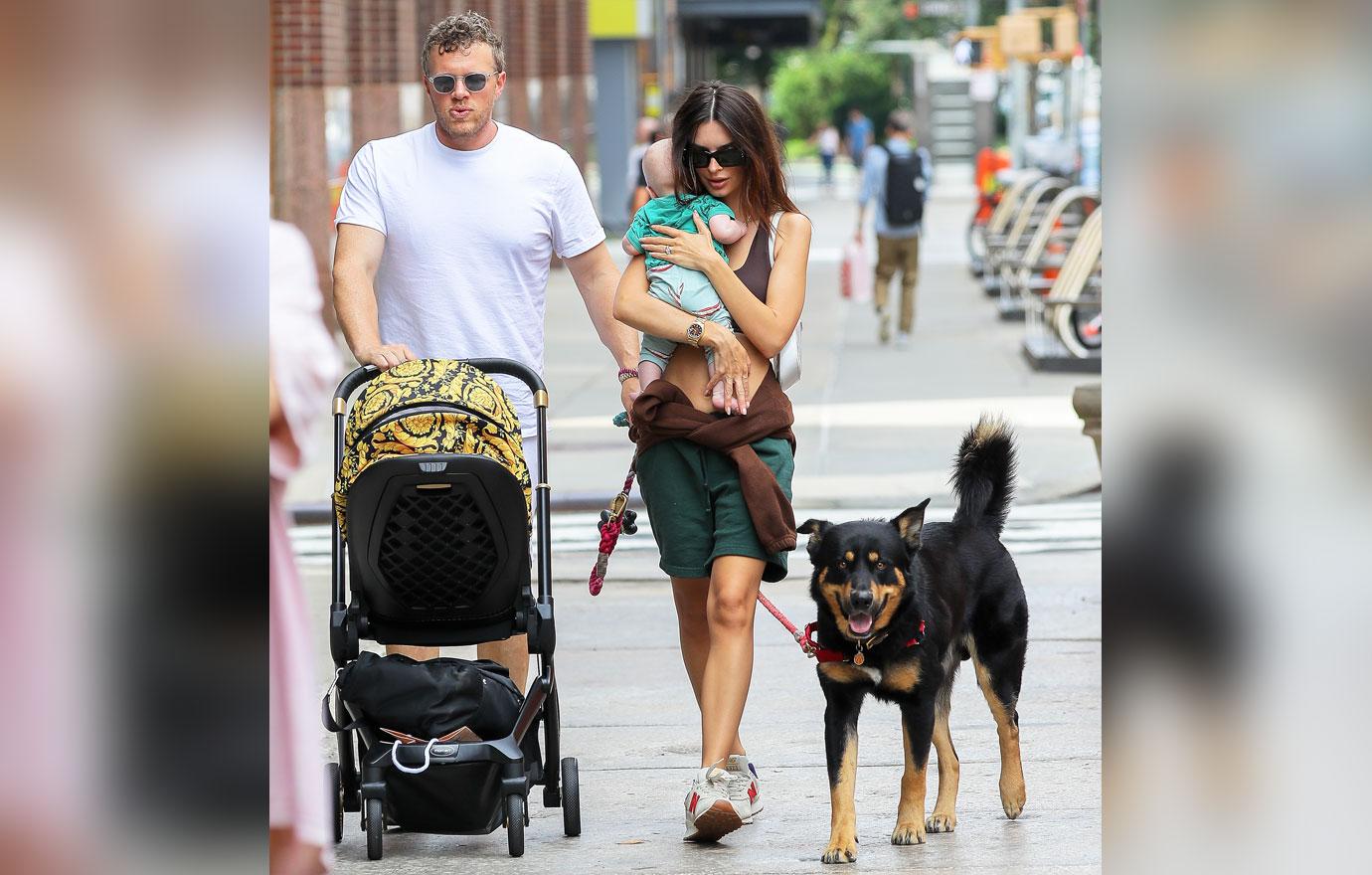 The Gone Girl alum was accompanied by her husband, Sebastian Bear-McClard, and their pup Colombo, who she calls "my first baby."
The couple announced they were expecting their first child last October, when Ratajkowski showed off her baby bump on the first-ever digital cover of Vogue. "I dreamed of you for the first time the other night," she said to her unborn baby in a video for the magazine. "We are waiting for you, wondering who you will be."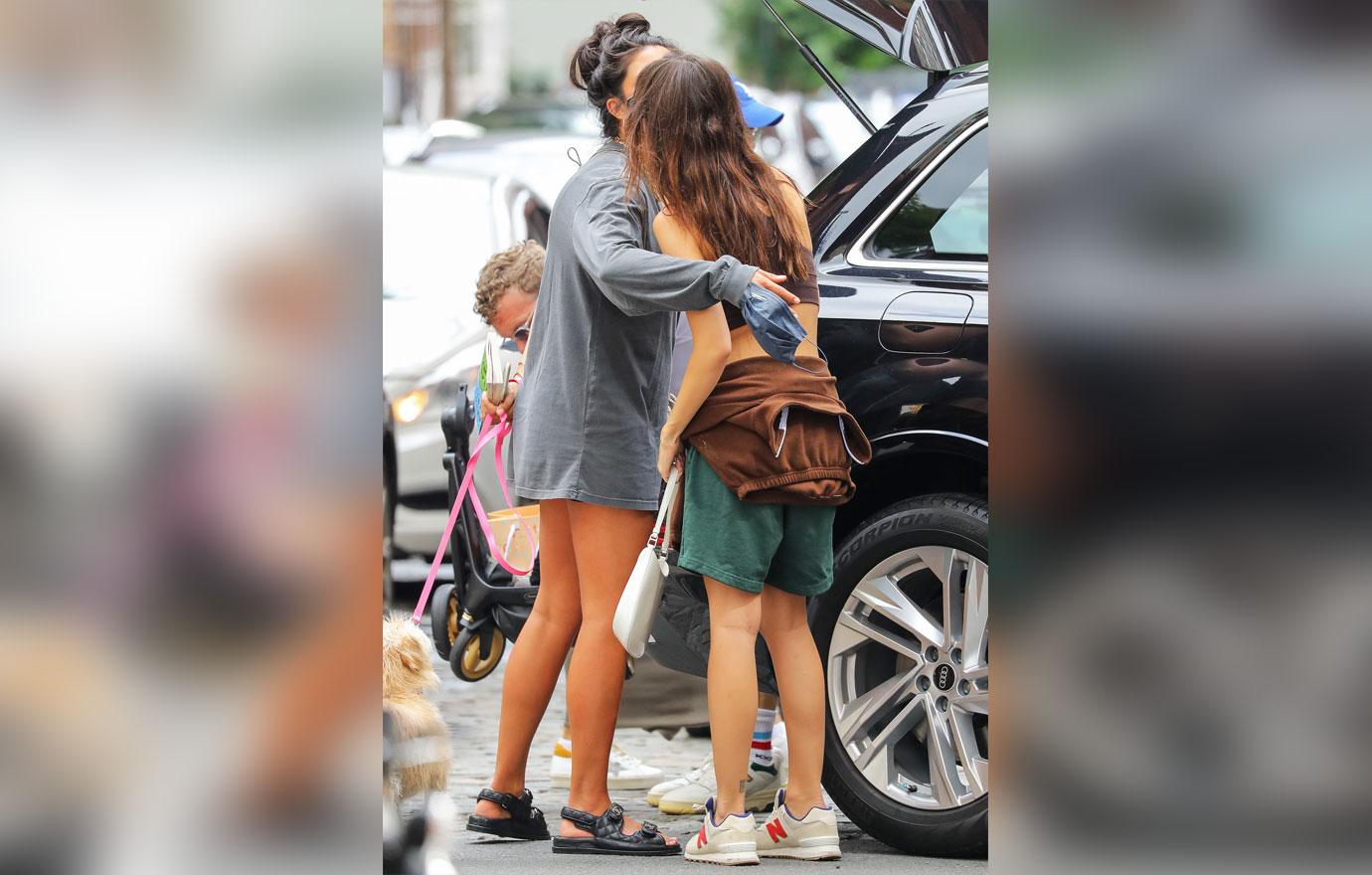 Before getting back in her car, the swimwear designer hugged and chatted with a friend. Now it's time for a nap!