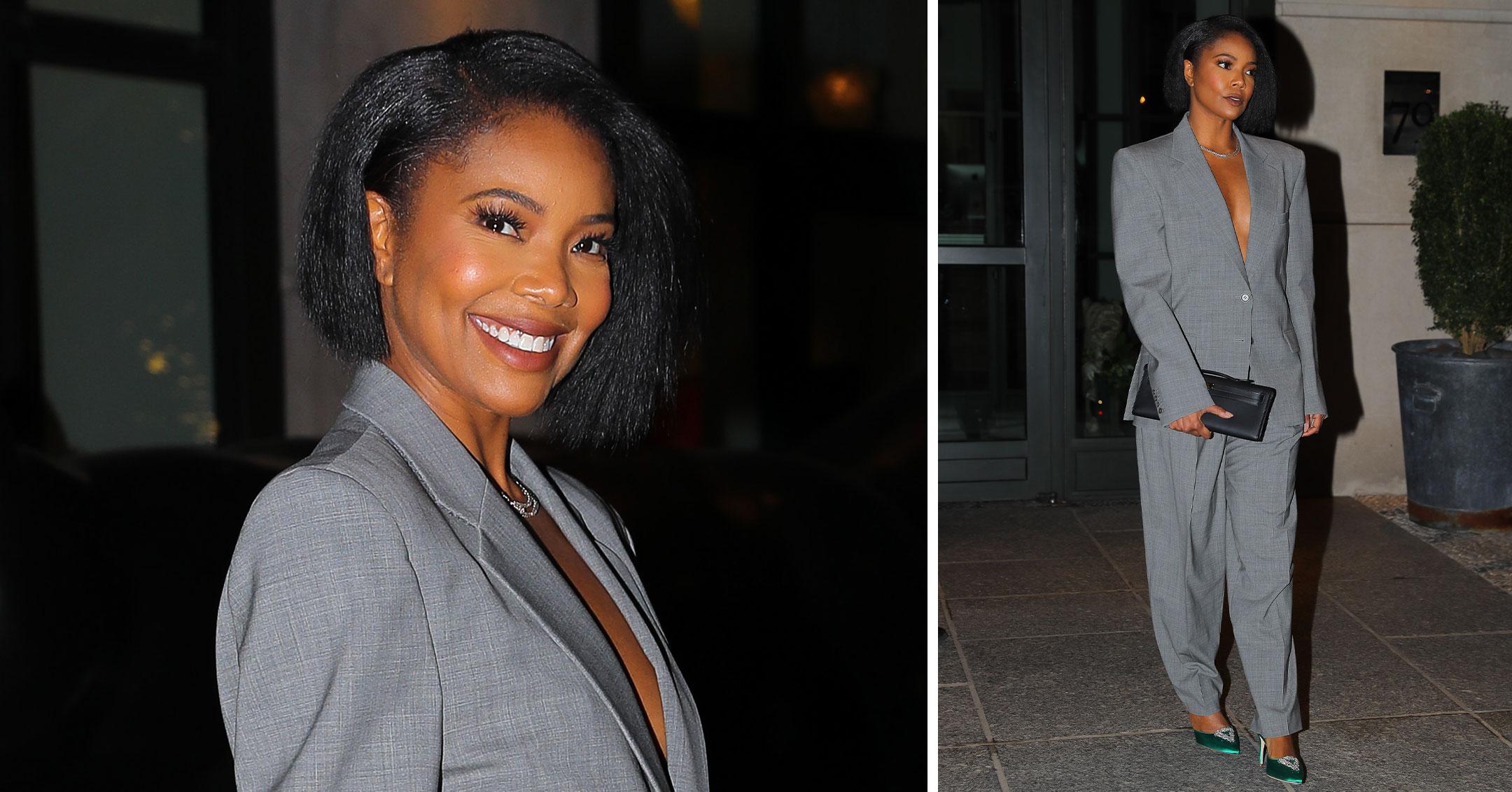 Gabrielle Union Shows Off Her Green Heels & Short Hairstyle During A Night Out In The Big Apple: Pics!
Before hitting the Los Angeles press tour for the Cheaper by the Dozen remake, Gabrielle Union strut her stuff all around New York City! On March 10, the actress closed out her day in a gray pantsuit and a bright pair of heels.
Check out her evening attire by scrolling down!
Article continues below advertisement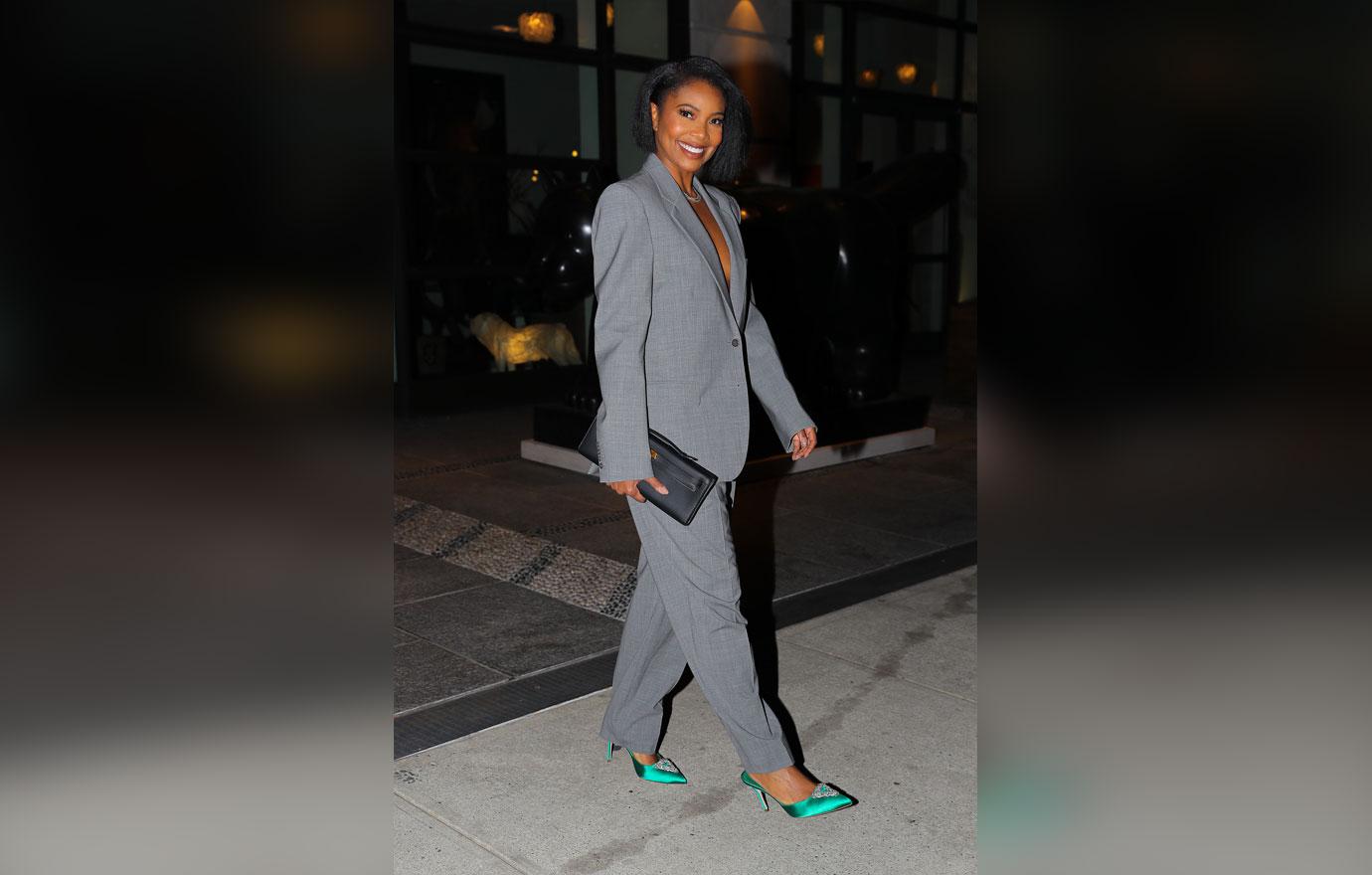 The actress, who was rocking a short haircut, stepped out at night in a gray ensemble, choosing to go shirtless underneath her blazer coat. She also touted a black Hermes clutch and added a pop of color with satin green pointed-toe heels that had some embellishments.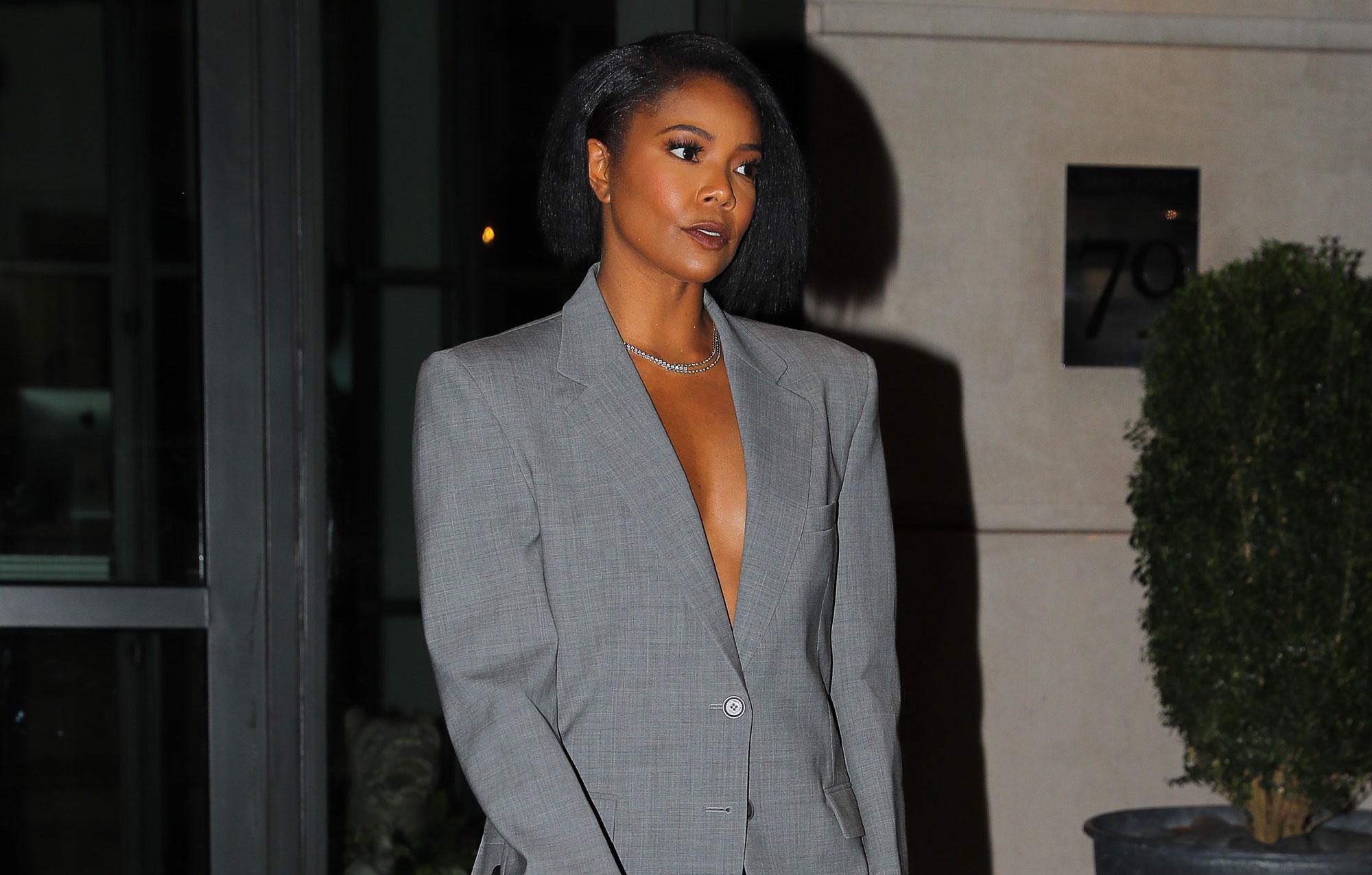 These days, the Bring In On star is confident in whatever style she's rocking, but when she was younger, she would stick to long, straight styles only.
"I used to associate length with beauty. And if you didn't have the length or look like Halle Berry, it was over for you," she shared with Bustle. "I clung to any kind of extension or long style in order to feel my best. It felt like that was the only way I could feel attractive. I wasted so much of my youth in my twenties, thirties and certainly my teens wanting to be someone else."
Article continues below advertisement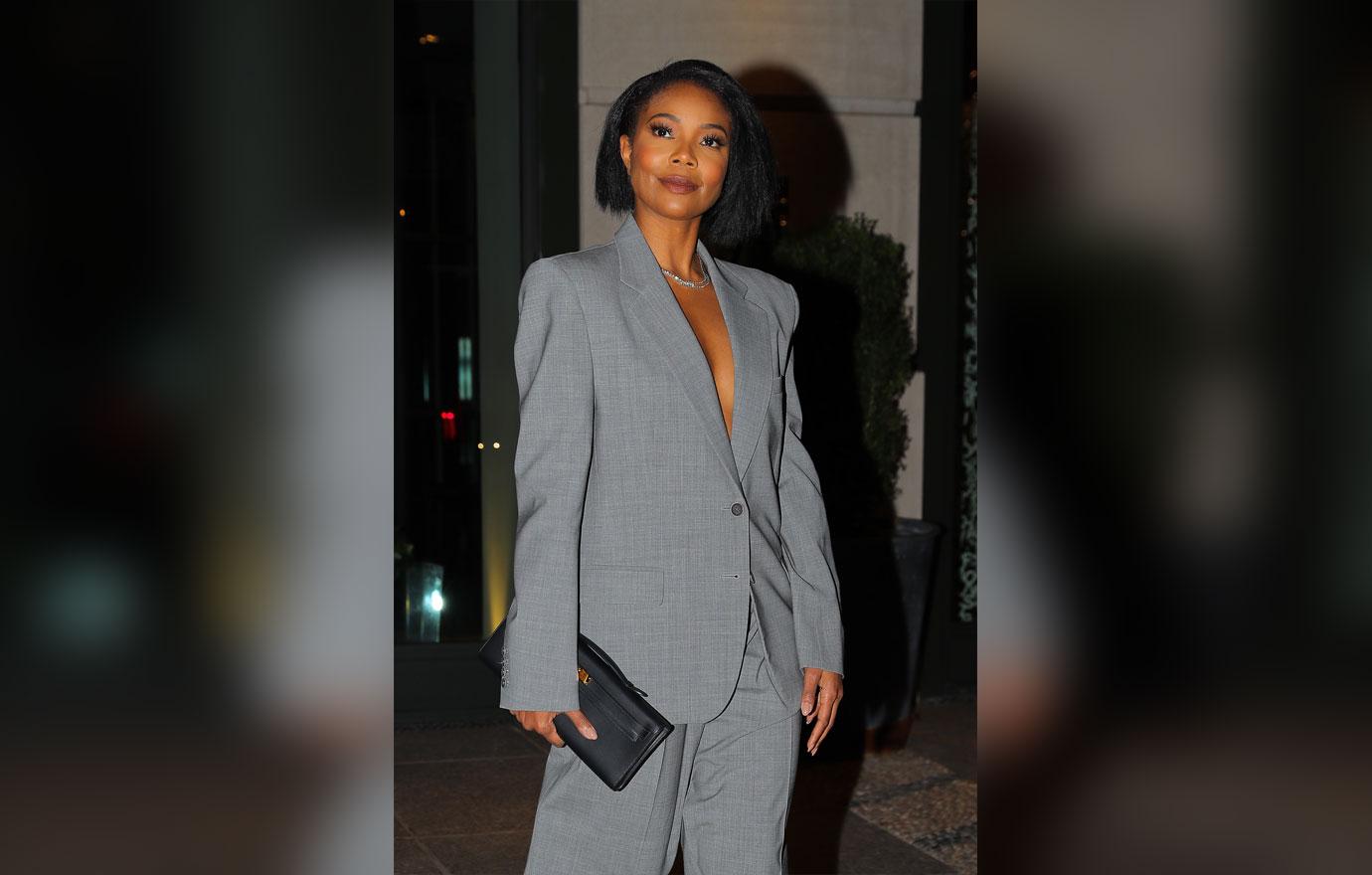 By working with her mane as is, Union hopes to inspire others to embrace their natural locks.
When asked how she instills hair confidence in her daughters, Kaavia and Zaya, she replied, "I live it. I show them. It's one thing to say, 'Oh your hair is beautiful as it is' while you're getting a relaxer every six weeks. What you say and what you're doing don't match." She also makes sure they see her own "natural hair texture" and "natural curls."
Just the other day, the star shared a video of Kaavia wearing a "deep conditioning" hair mask.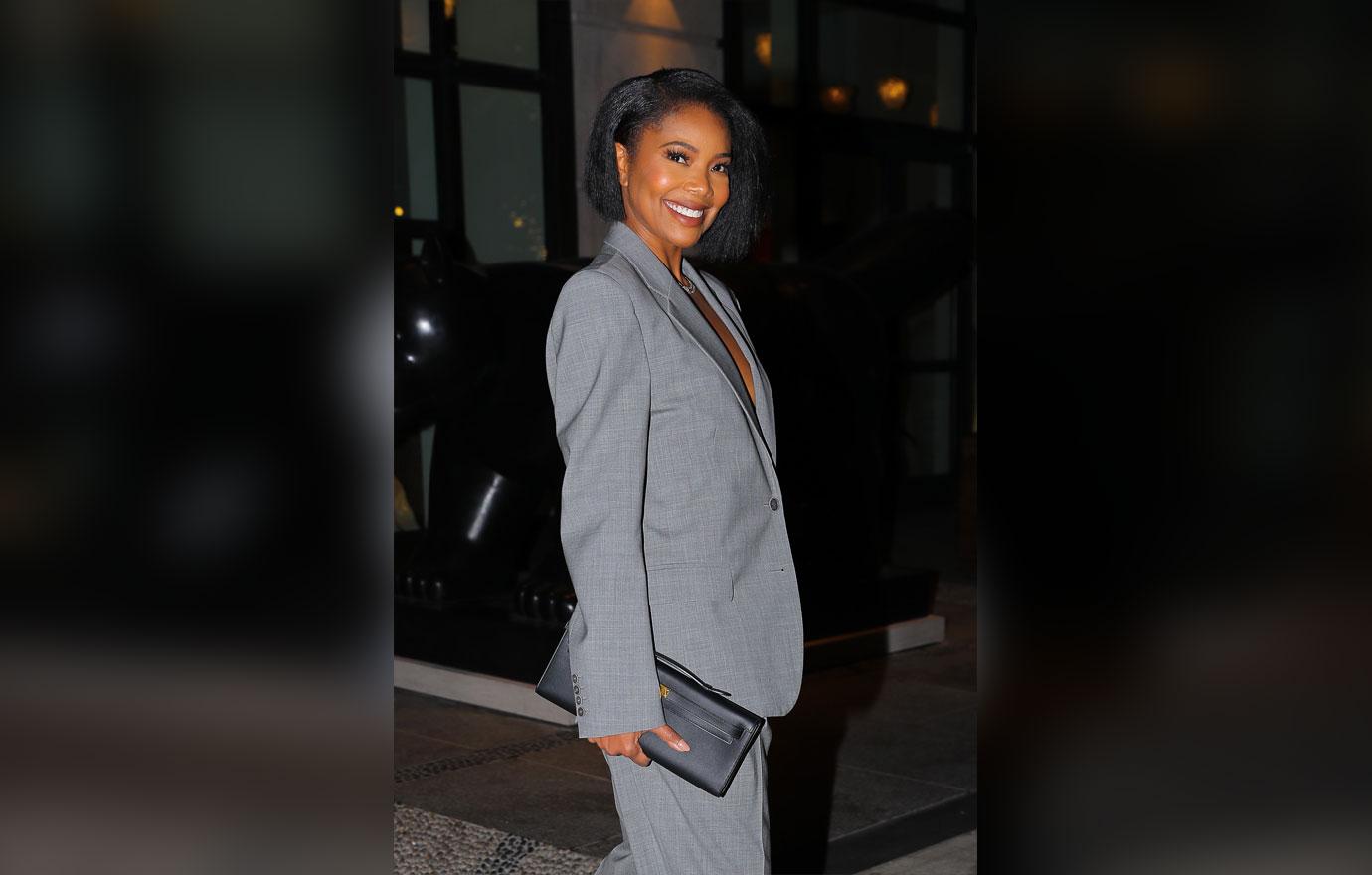 The Flawless Beauty cofounder first chopped her strands last summer.
"So, I did a thing 🤗 The movies always show women cutting their hair when all is lost but I wanted to know the feeling of making a change when things are gravy," she captioned an Instagram photo. "It hits different and its foreign to me but I ❤❤❤ this new new."