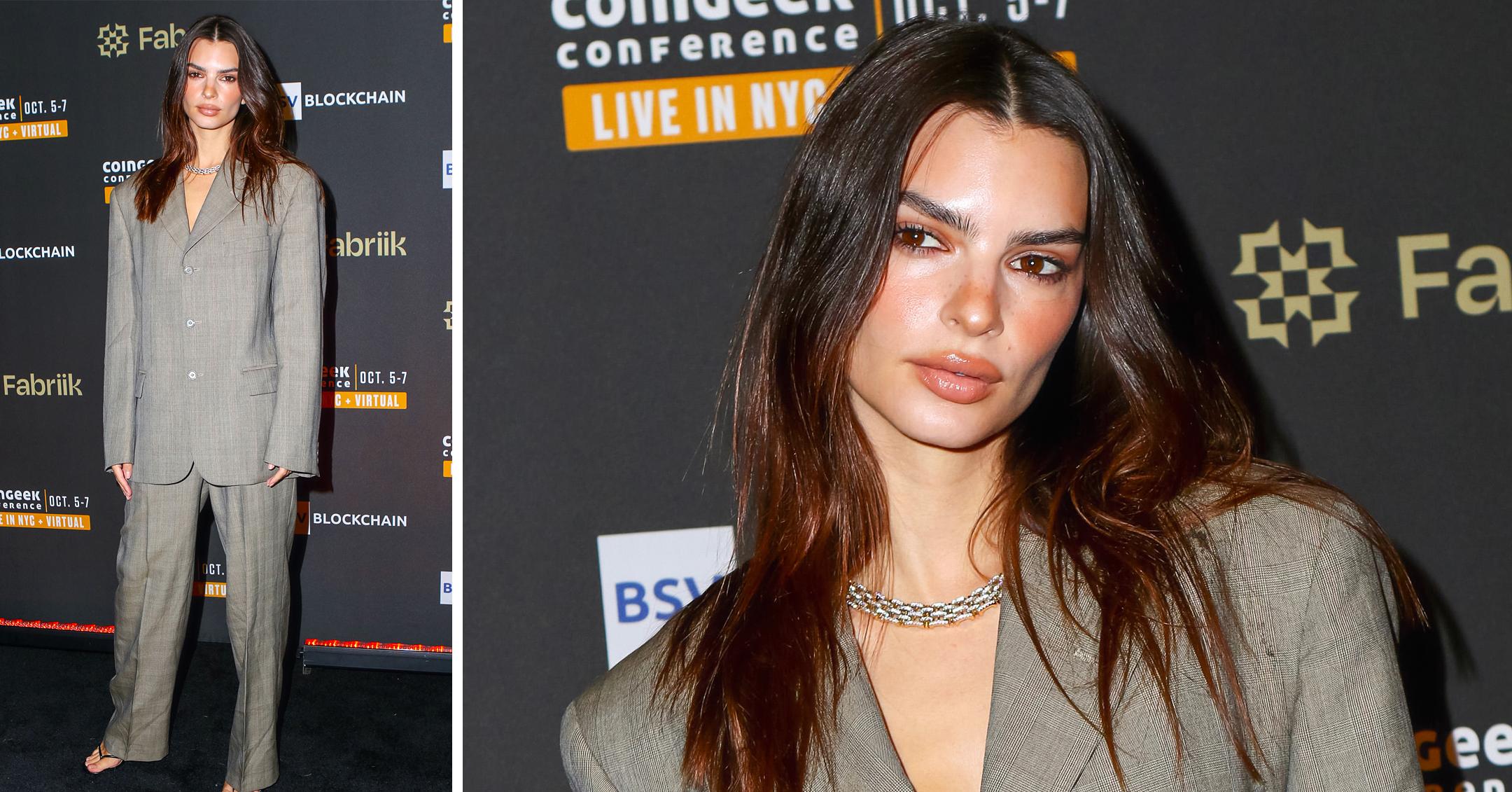 Emily Ratajkowski Gives Off Retro Vibes In A Suit With Padded Shoulders & Heeled Thong Sandals: See The Throwback Look
The world's her runway! Two weeks after Emily Ratajkowski hit the catwalk for Rihanna's Savage x Fenty lingerie show, she popped up in New York City to attend Coin Geek's cocktail party.
Though the model showed plenty of skin at the fashion show, she covered up this time around, opting for a suit jacket and trousers.
See the look below!
Article continues below advertisement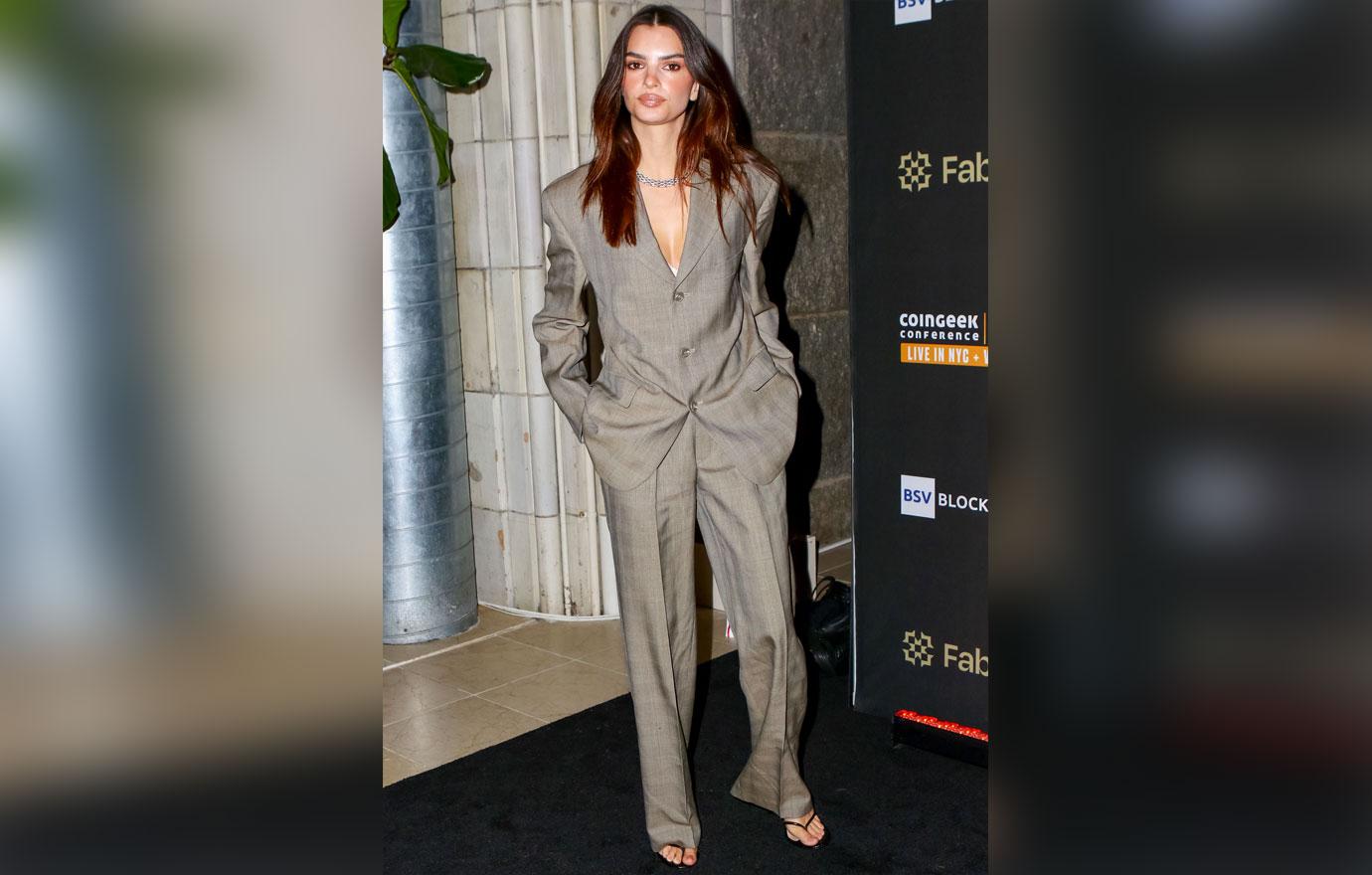 The mom-of-one hit the carpet in a slouchy suit jacket and matching pants. The outfit gave off a retro vibe thanks to its old school padded shoulders, which seem to be making a comeback.
Ratajkowski, who went for a natural hair and makeup look, also wore a necklace and heeled thong sandals.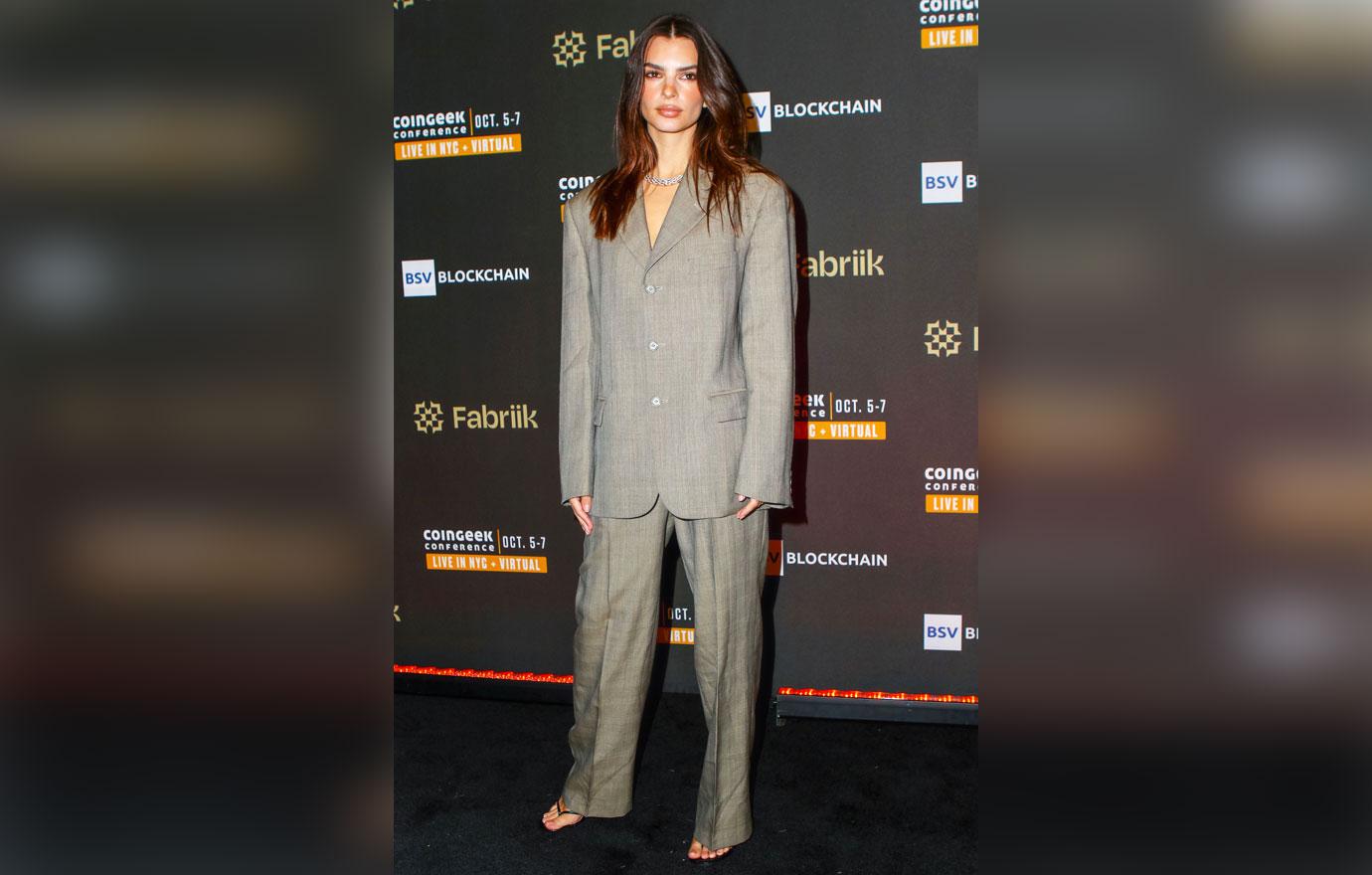 The star's ensemble perfectly embodied her "personal style," which she called "a little retro. I'm very much into Princess Diana right now," she told Vogue. "So a little 1980s, some menswear mixed in with a little bike short, or something really feminine."
Article continues below advertisement
The Gone Girl actress also has a few other fashion inspirations. "I like Jane Birkin ... I like Bianca Jagger," she shared. "I like Patti Smith, I like how she plays with menswear."
Regardless of her threads, she insists that the "sexiest thing about a person is their confidence."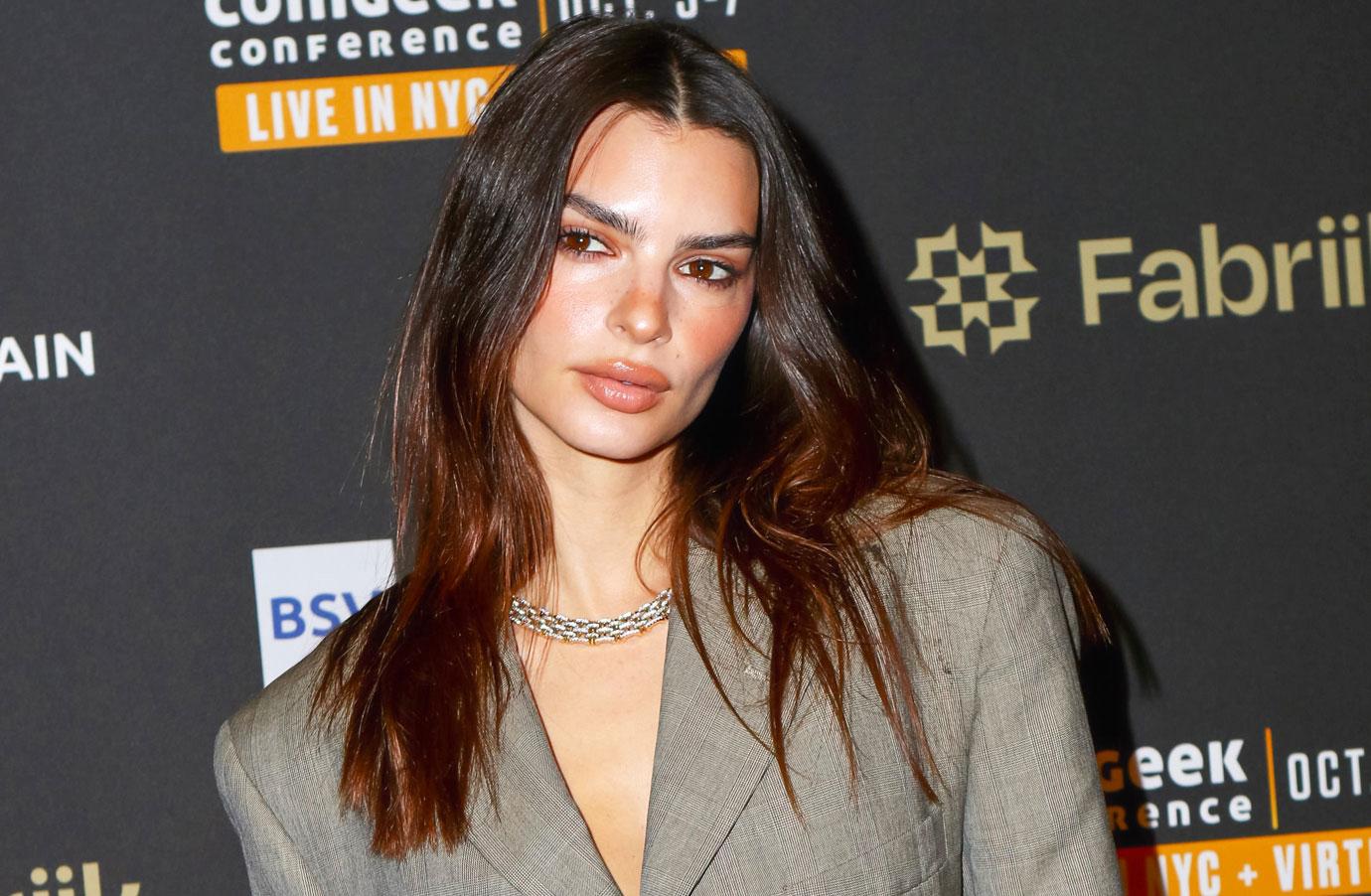 The most prominent story going around was her reveal that Robin Thicke groped her while she was naked on set for his "Blurred Lines" music video.
"I feel like it just turns into a clickbait frenzy, and all of a sudden words like 'sexual assault' and 'allegations' are getting thrown around rather than people reading the actual essay," she explained. "So, again, I'm just looking forward to when people will be able to hear things in my own words."