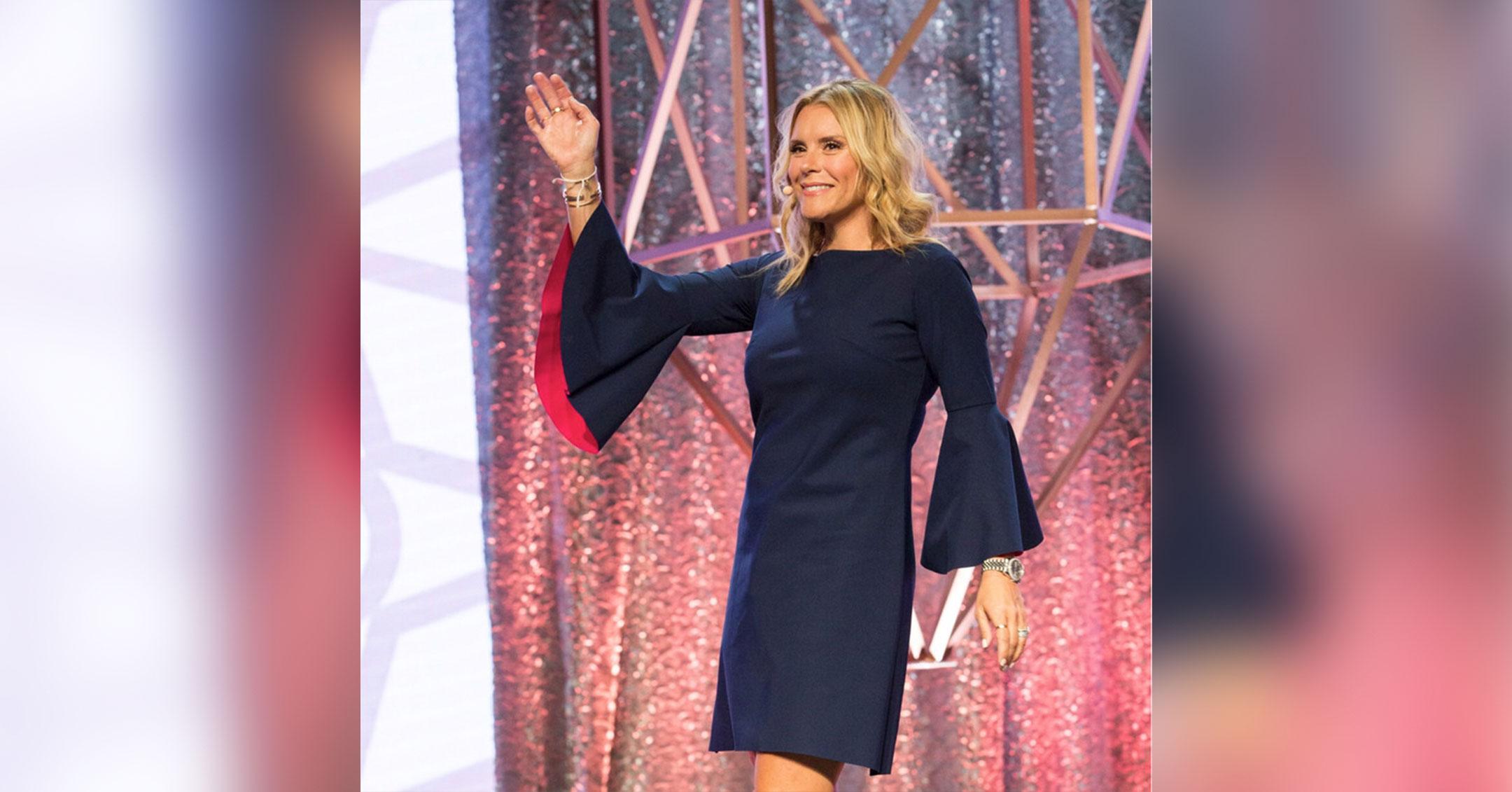 Exclusive: President Of Ruby Ribbon Elizabeth Thibaudeau Believes The Brand Has 'Only Scratched The Surface Of Our Potential'
When Elizabeth Thibaudeau became the President of Ruby Ribbon — an innovative, social commerce-driven women's intimates, shapewear and athleisure company offering comfort and style for all women of shapes and sizes — she had no prior experience in shapewear. Now that she has signed on, she couldn't be more excited to promote the brand's comfortable and sleek clothes.
Article continues below advertisement
"I'm more excited about the market potential of Ruby Ribbon than any other of my previous businesses. We are uniquely positioned and offer a product that delivers an immediate body transformation," she exclusively tells Morning Honey, adding that one of her favorite parts of the job is to be around the employees, customers and stylists.
Article continues below advertisement
"My personal mission is to help women see and achieve their greatness and Ruby Ribbon aligns perfectly with that. Whether it's the confidence they get from wearing our products or the boost in self-esteem by sharing and selling," she explains. "I've been in Direct Selling for 26+ years with all sorts of products. I'm a marketer at heart … I'm here to help solve real customer problems and RR does that perfectly."
One of the perks of the job is getting to help other women feel good about themselves. "You should see the transformation on peoples' faces and posture when they step into a cami. They smile bigger and stand taller it is the most powerful confidence boosting product I've ever seen," she notes. "While we have some fashion items (leggings, sports bras and tops) our core products are definitely our Wonder Wear camis. The patented technology provides the perfect lift and hug in all the right places. They are also beautifully designed and can be worn as underwear or outerwear."
"We are inclusive of all body types and welcome anyone who has clothes they've been hanging onto, hoping to one day wear again. We meet women where they are and help them be the best version of themselves.I hope to set an example of the perfect balance of vision, discipline and compassion," she continues. "I hope between our employees, stylists and customers we are all caring and kind people, genuinely trying to lift and inspire women."
Article continues below advertisement
As for what's next, Thibaudeau plans on dialing up "our focus on brand activation," she reveals. "I like to say Ruby Ribbon is a secret that needs to be shared. I can't go anywhere in public without seeing at least 10 women who could benefit from wearing a cami."
She concludes, "I believe we have only scratched the surface of our potential. Our goal is to have every woman in America step into a cami."
For more information about the brand, which launched in 2012, click here.