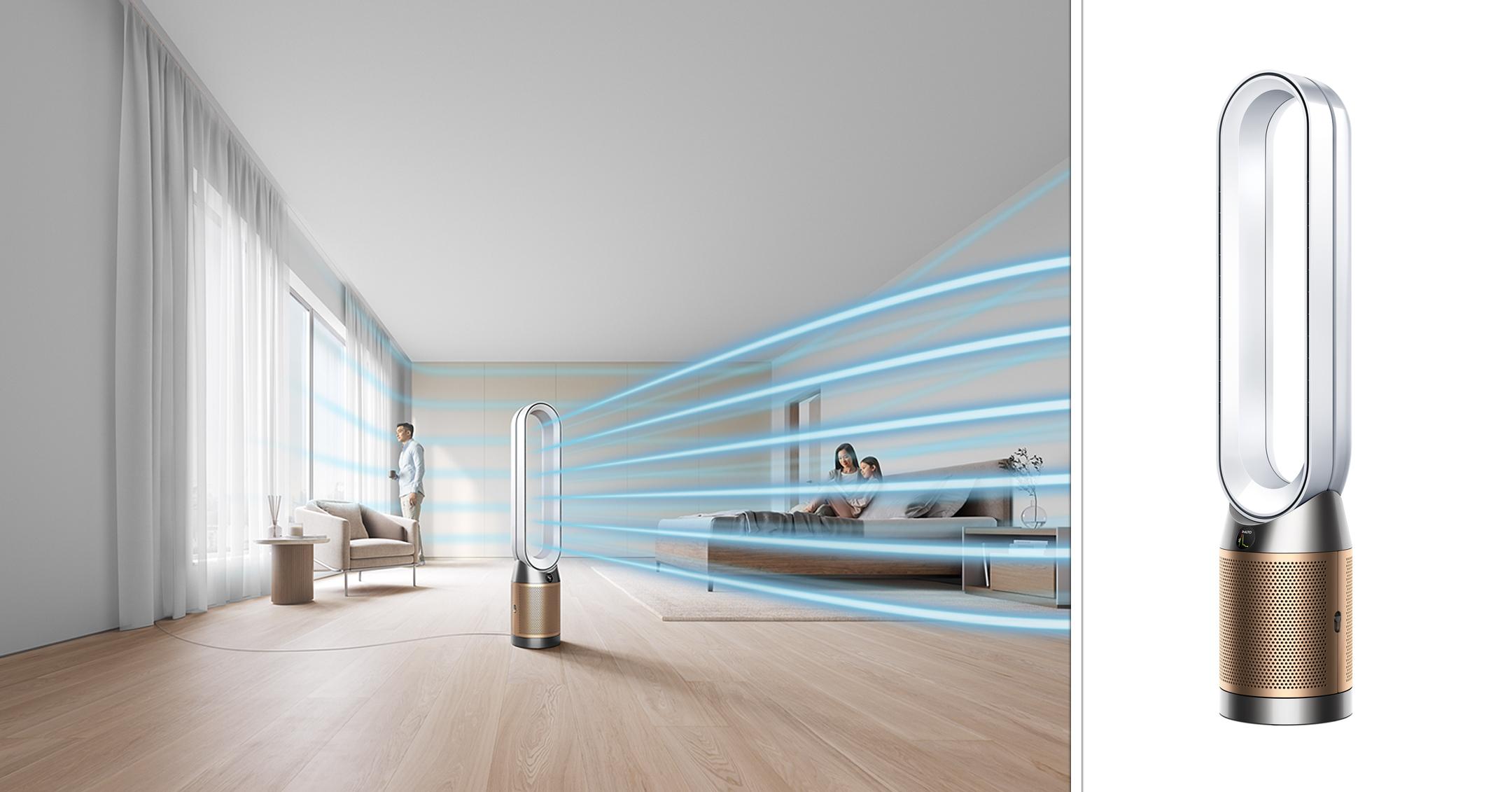 Dyson ls Changing The Game! Technology Company Launches New Purifiers Which Will Keep You Happy & Healthy
With millions of people around the world spending more time indoors this past year, it's important to keep your environment clean and healthy — especially since COVID-19 is still prevalent in society.
Article continues below advertisement
On May 13, Dyson announced they are launching a new range of purification technology fully-sealed to HEPA standard with formaldehyde sensing. So, what can you expect? With an all new solid-state formaldehyde sensing, fully sealed HEPA 13 standard filtration and 20 percent quieter airflow projection on select models, the new Dyson Purifier Formaldehyde range will now deliver 50 percent cleaner air to your environment.
The new Dyson Purifier Cool, Dyson Purifier Hot+Cool and Dyson Purifier Formaldehyde range is designed to use in professional and public spaces.
Article continues below advertisement
Dyson engineers have designed the new purifiers to ensure that no air bypasses the filter but also seal it so dirty air is not able to enter the airflow. Each product in Dyson's new purifier range captures 99.97 percent of particles, in addition to capturing allergens, pollutants, bacterial, pollen and more.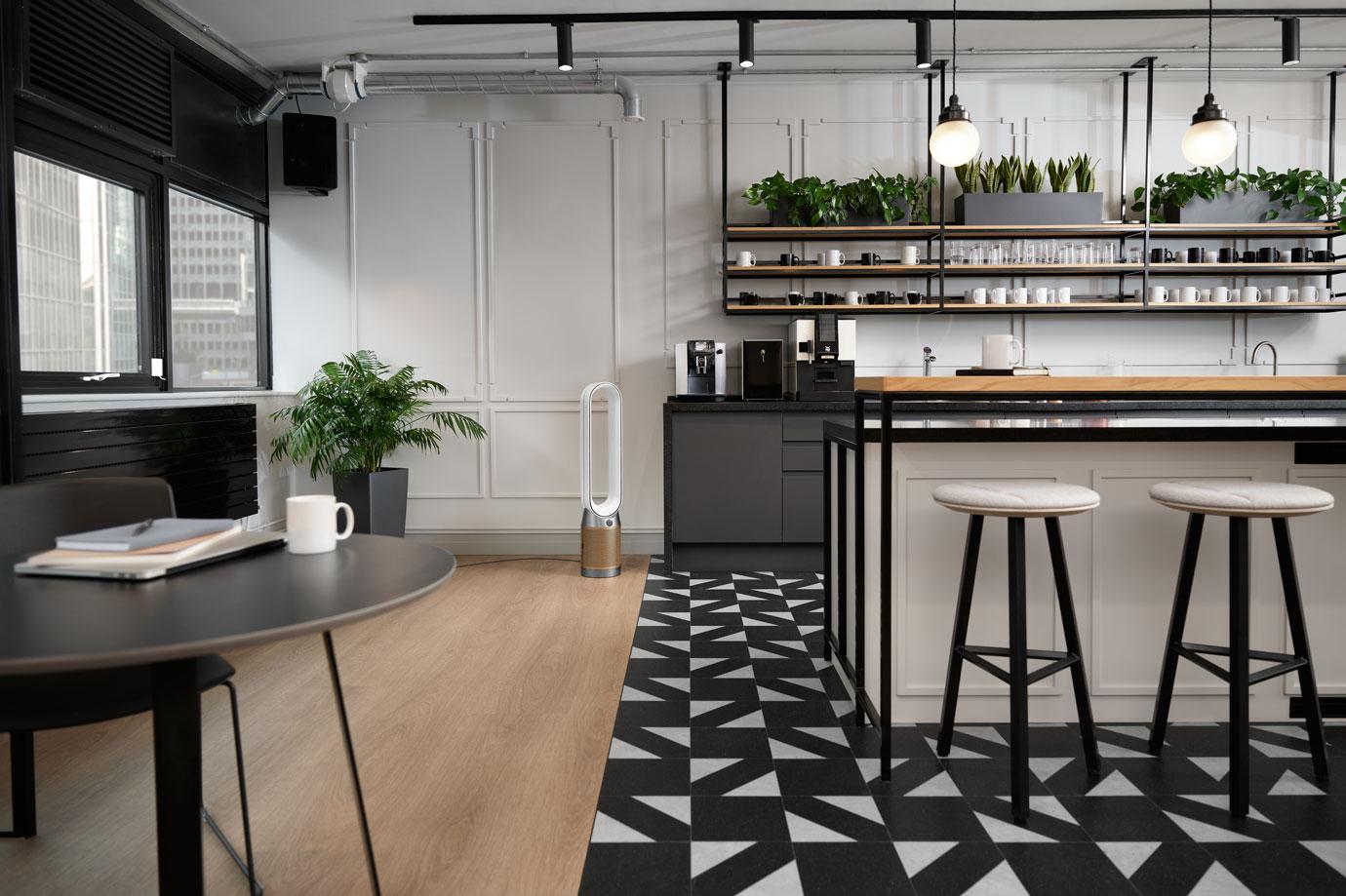 Article continues below advertisement
The Dyson Purifier Formaldehyde range incorporates new solid-state formaldehyde sensing technology that detects and destroys formaldehyde continuously. (Formaldehyde is a colorless gas pollutant, which can be insulated in materials such as paint, wallpapers and more.)
Article continues below advertisement
"The off-gassing tendency of formaldehyde means that it can go undetected in a home for years. Dyson has engineered a machine that provides accurate and successful sensing, capture and destruction of the pollutant. Our solid-state sensor doesn't dry out over time, lasting the lifetime of the machine. The COVID-19 pandemic has raised global awareness about the air that we breathe and Dyson's commitment to providing cleaner air through innovation and technology remains at the forefront of our mission," Alex Knox, Vice President of Environmental Care at Dyson, said about the technology.
Another added bonus is that the sound output of the Dyson Purifier Cool, Dyson Purifier Cool Formaldehyde and Dyson HEPA Cool Formaldehyde is reduced — but still maintains its purification performance.
Article continues below advertisement
"Air purifiers can refresh stale air, reducing the chances of health issues caused by indoor pollutants, which can trigger respiratory infections, neurological problems, or aggravate symptoms in asthma sufferers. Quality air purifiers eliminate several types of indoor air pollutants, keeping us healthy," Amerisleep.com states.
To learn more about Dyson's new launches, click here.