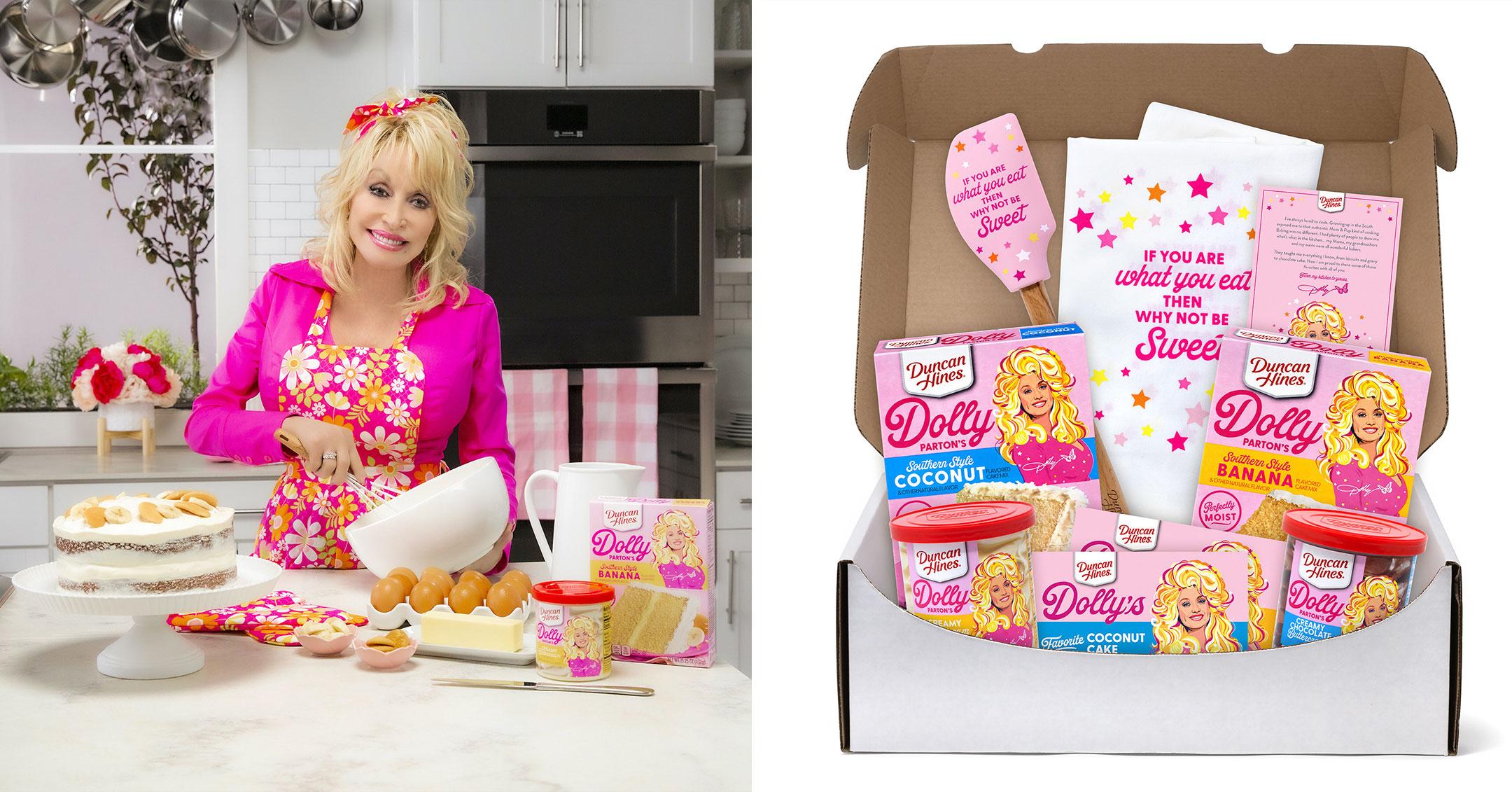 After You've Finished Your 9 To 5, Whip Up A Dessert From Dolly Parton & Duncan Hines' New Southern-Inspired Baking Line
For Dolly Parton, nothing quite compares to scrumptious Southern confections!
Since the country star has a jam-packed calendar, she doesn't always have the time to bake her favorite decadent desserts, which is why she and Duncan Hines teamed up to create a new line of baking mixes that will cut down on prep time without sacrificing quality.
Article continues below advertisement
The collection consists of two buttercream frostings and two cake mix flavors: Coconut and Banana, and they all come in pretty pink packaging featuring a rendering of the singer.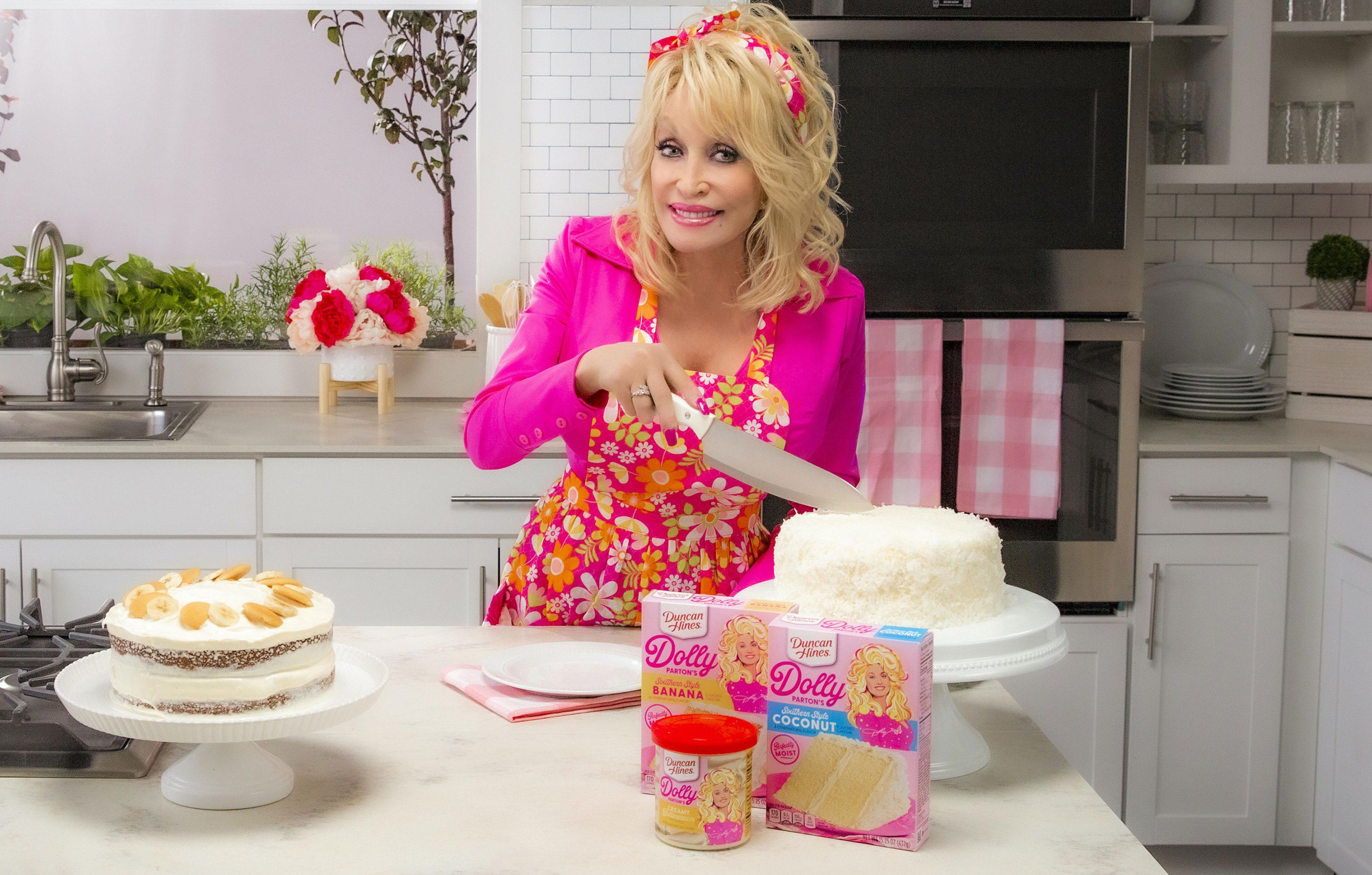 "It's a very Southern thing, first of all, and I'm a very Southern girl. Everybody in the South — but everywhere, really — we love bananas, and we love banana pudding. But when you have a good banana pudding, it's great," she noted to Today of the not-so typical flavors. "So we thought, 'Well, wouldn't it be great to have a wonderful banana pudding cake?' And so that's what we we did, and we just thought it was a perfect fit to my personality being you know, that I'm a Southern girl."
Article continues below advertisement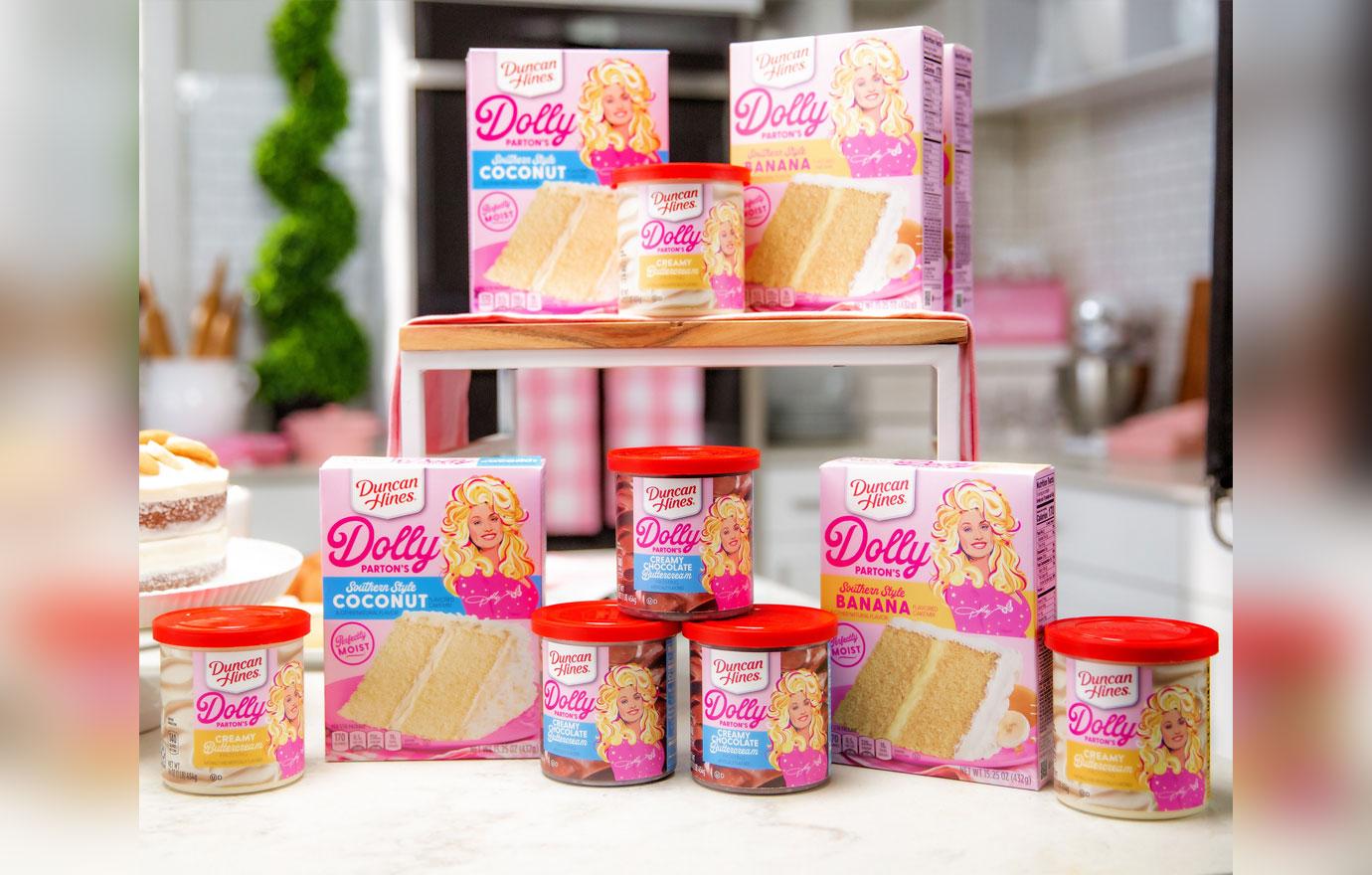 Parton chose coconut as her second flavor because of the memories she associates with the treat.
"I always think of Sundays when I think of coconut cake. My mom always made either chocolate cake or coconut cake on Sundays, but on Easter, we always had a coconut cake," recalled the Grammy winner. "So we just felt that it was really a nice start for me to do something more Southern, and they're beautiful."
The fare was available online, but it's already sold out! However, it will hit stores this March.
In addition to the food, the partnership created a $40 package that consisted of the food, a tea towel, spatula and custom recipe cards, though that's sold out at the moment as well.
Article continues below advertisement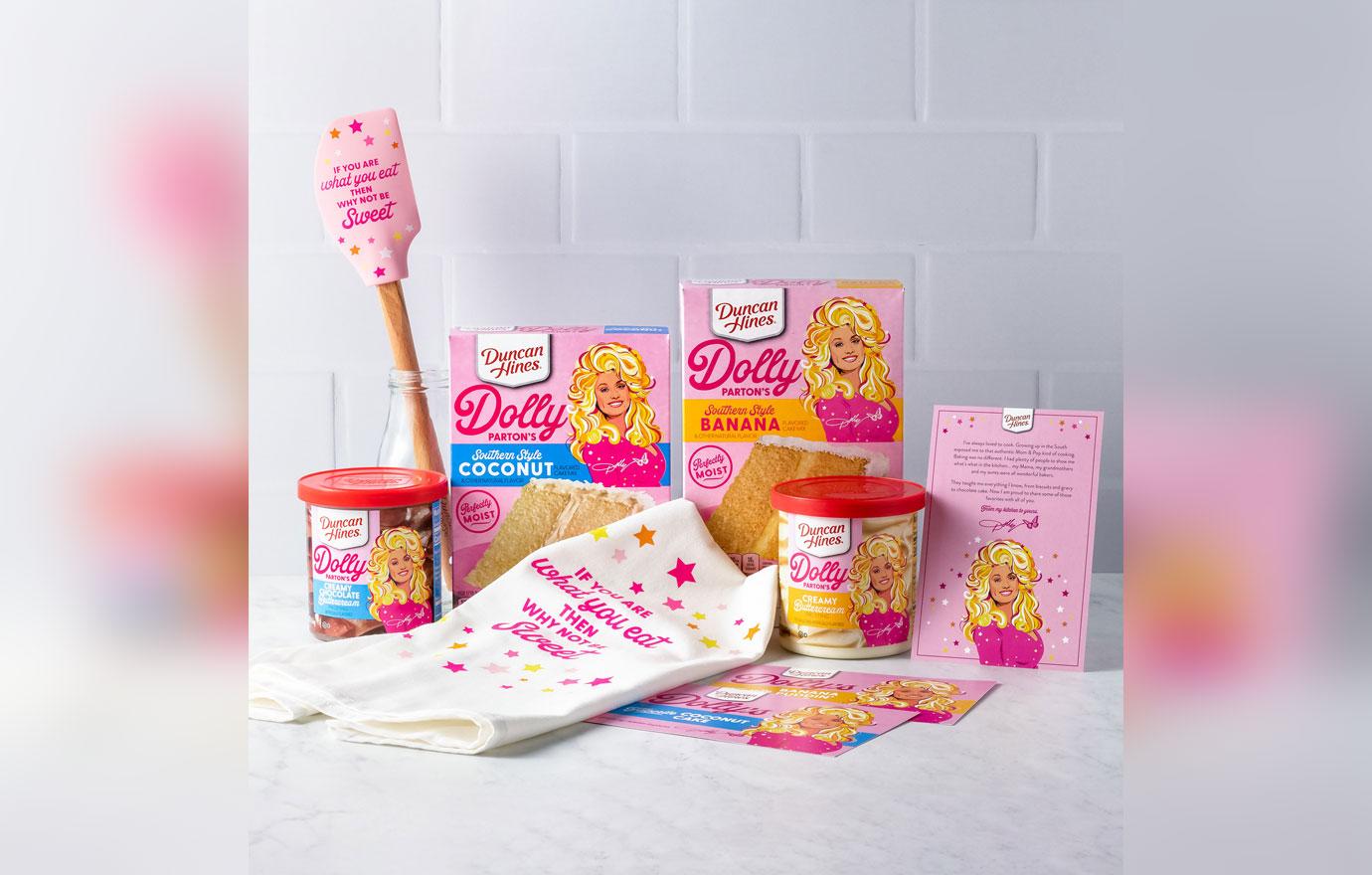 And if the idea of following a recipe intimidates you, you can take comfort in the fact that even the "Jolene" crooner hasn't had trouble baking the desserts!
"All you got to do is to stay true to the directions on the back. It's hard for me to follow directions of any kind really, but if you want to learn to bake, best to start with mixes and things that really you can't make mistakes if you just follow the directions," she explained. "Once you get good at it, then you can just do all sorts of things."
To find out more about her Duncan Hines goodies, click here.