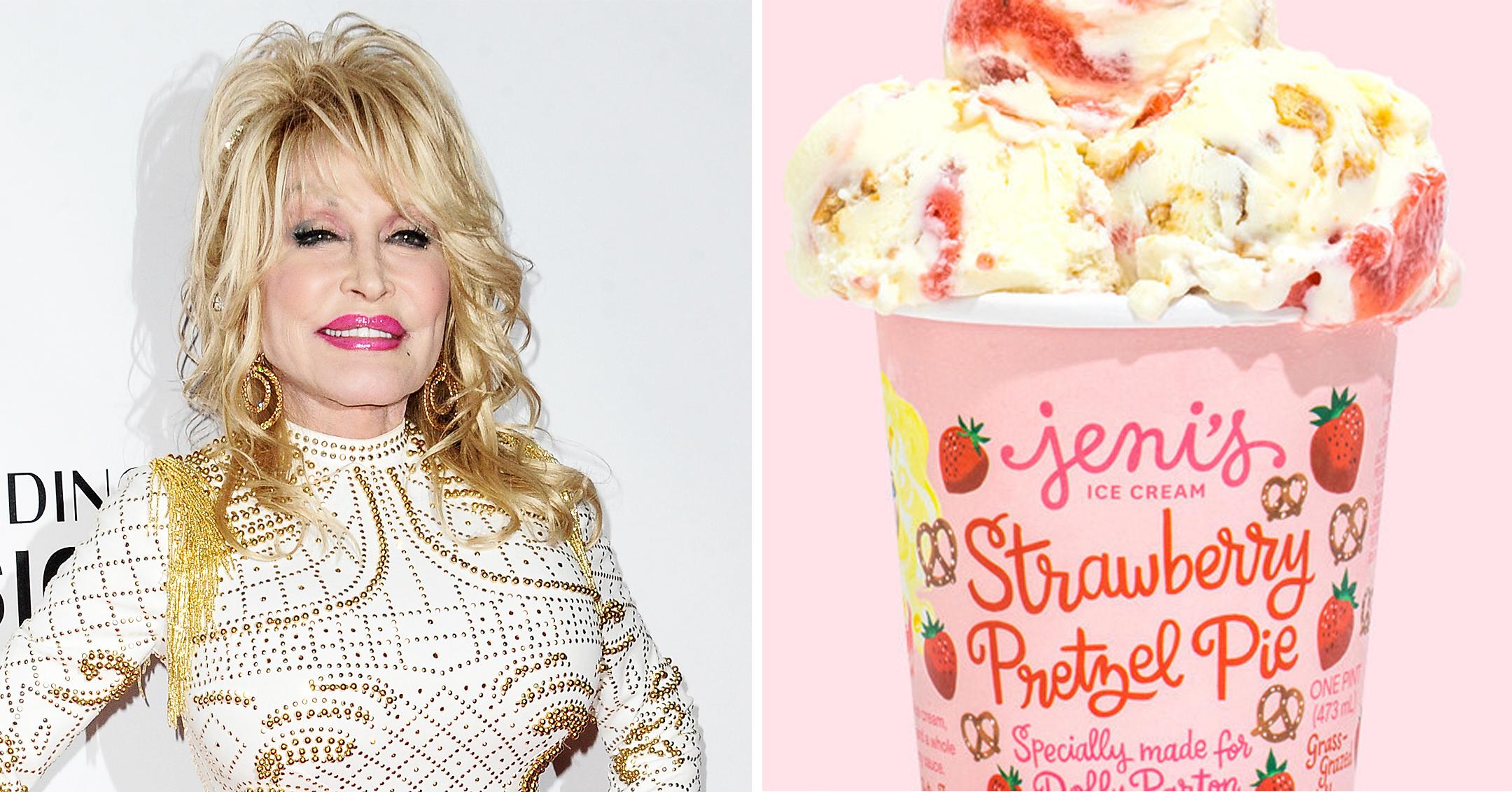 Jeni's Ice Cream Is Rereleasing Dolly Parton's Strawberry Pretzel Pie Flavor In Honor Of Her New Music & Companion Book
Jeni's Ice Cream and Dolly Parton's latest collaboration will be music to your ears!
Not only is the food company offering fans an exclusive extended version of the star's new album, Run, Rose, Run, but to celebrate the release, they're bringing back their limited-edition Strawberry Pretzel Pie flavor, which the country queen created herself!
Article continues below advertisement
For just $8, fans can go to Jeni's website and pre-order the digital album, which comes with the new bonus track "Rose of My Heart." Through the site, you'll also be able to pre-order a pint of the ice cream, which is made with layers of salty pretzel streusel, cream cheese ice cream and strawberry sauce.
The new launch also honors the debut of her and James Patterson's companion book, Run, Rose, Run, which hits shelves in March.
Article continues below advertisement
The dessert-inspired flavor first launched last April and it sold out, so customers will only be available to purchase two pints each. Like last year, a portion of the proceeds from each of Parton's favorite pint will be donated to Dolly Parton's Imagination Library, which provides books for underprivileged kids.
Article continues below advertisement
Those who order the ice cream can expect it to be shipped in April, while the digital album will be available on March 4. Strawberry Pretzel Pie is exclusive to Jeni's website, meaning you won't find it at any of their brick and mortar scoop shops!
Jeni's also launched a social media giveaway via Instagram that will award five individuals with a digital copy of the album, two pints of Strawberry Pretzel Pie and four additional pints of your choice.
Article continues below advertisement
The "Jolene" crooner most recently made headlines for breaking three Guinness World Records, including having the most No. 1 hits on the Billboard U.S. Hot Country Songs for a female artist and the most hits on the U.S. Hot Country Songs chart by a female artist.
"This is the kind of stuff that really makes you very humble and very grateful for everything that's happened. I had no idea that I would be in Guinness World Records this many times!" she gushed of the milestone. "I am flattered and honored. I've had a lot of people help me get here. Thanks to all of you and all of them for helping me have all of this."
To read more about the Jeni's x Dolly Parton collab, click here.