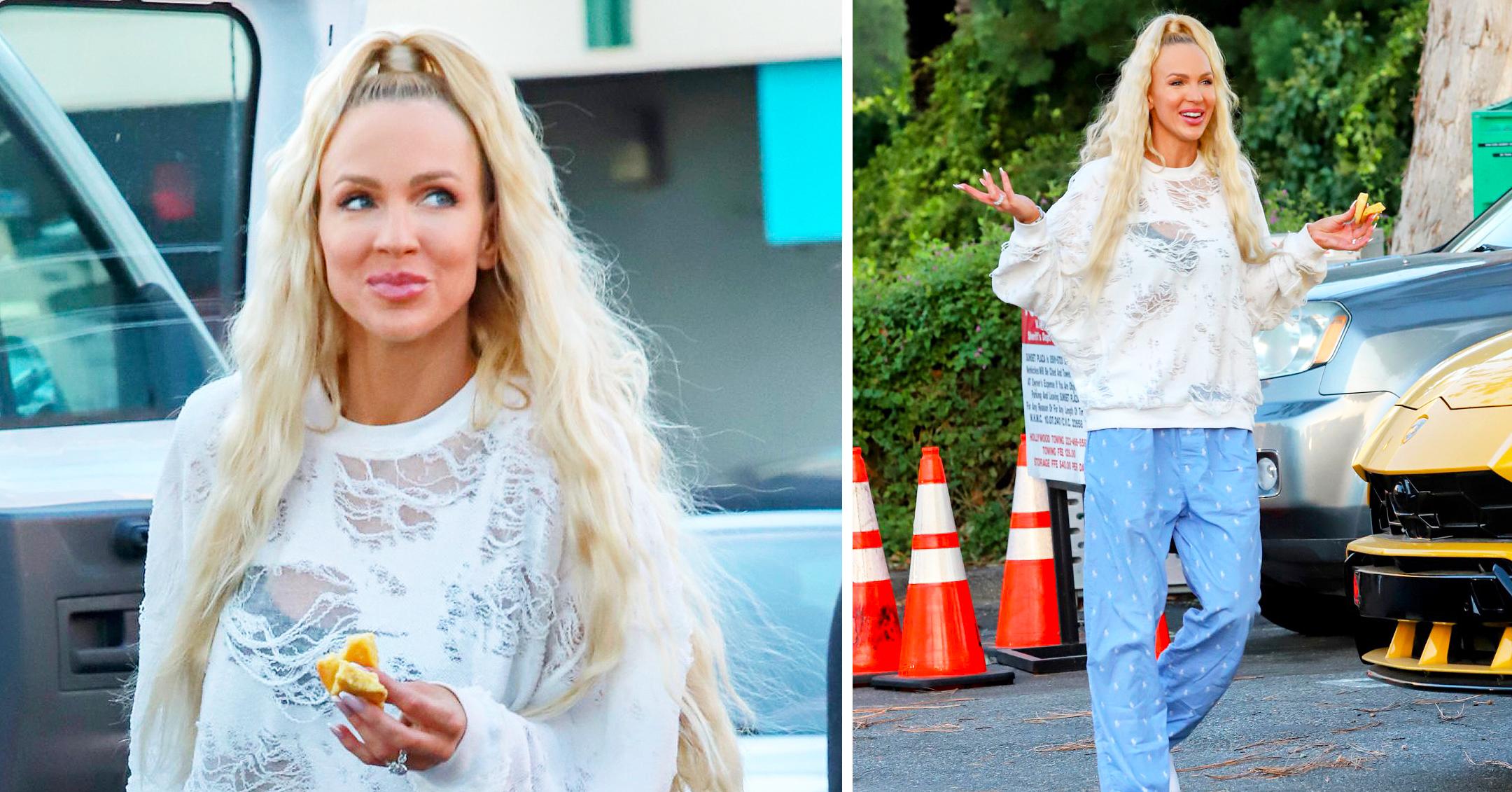 Christine Quinn Is Still As Fashionable As Ever In A White Sweatshirt & Blue Pajama Pants — See Photos
Christine Quinn is used to rocking over-the-top ensembles, but while leaving work on October 12, she decided to sport something more casual.
Article continues below advertisement
The blonde beauty still looked as fashionable as ever in a white sweatshirt, which she paired with blue pajama pants and white slippers.
Article continues below advertisement
Scroll through the gallery below to see more of her look!
The reality star is currently filming season 4 of Selling Sunset, and it looked like she was keeping it casual that day.
After all, the mom-of-one has a lot on her plate, as she recently released her new makeup collection with Ciaté London.
"It's the biggest form of flattery because I love [the collection] so much," she exclusively told Morning Honey. "I want everyone else to have it and that is really why I created it. I wanted to create one palette that is an every day go-to. I don't need to crazy colors, I just really wanted a solid foundation, so this was it for me. hope that people love it. I put so much hard work into it, and I think it's incredible. In those nine shades, you can really play and have a lot of fun [with it]."
Article continues below advertisement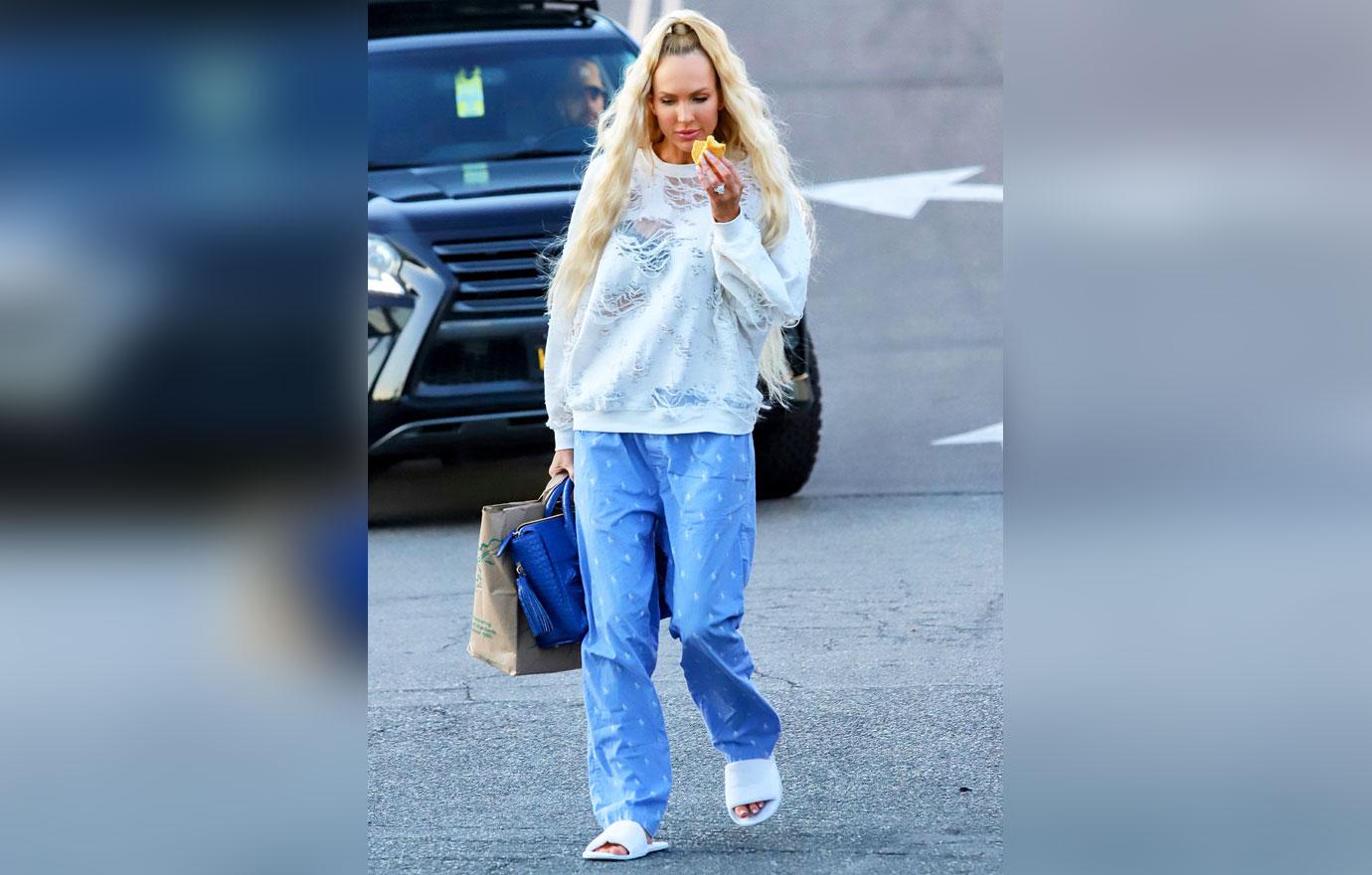 "Makeup was really an outlet for me. It's all about transformation and creating the best version of yourself, where you really feel like yourself and you're able to kind of incorporate the way you feel on the inside on the outside," she explained. "I think that is the really beautiful thing about makeup, and it's a very transformative process."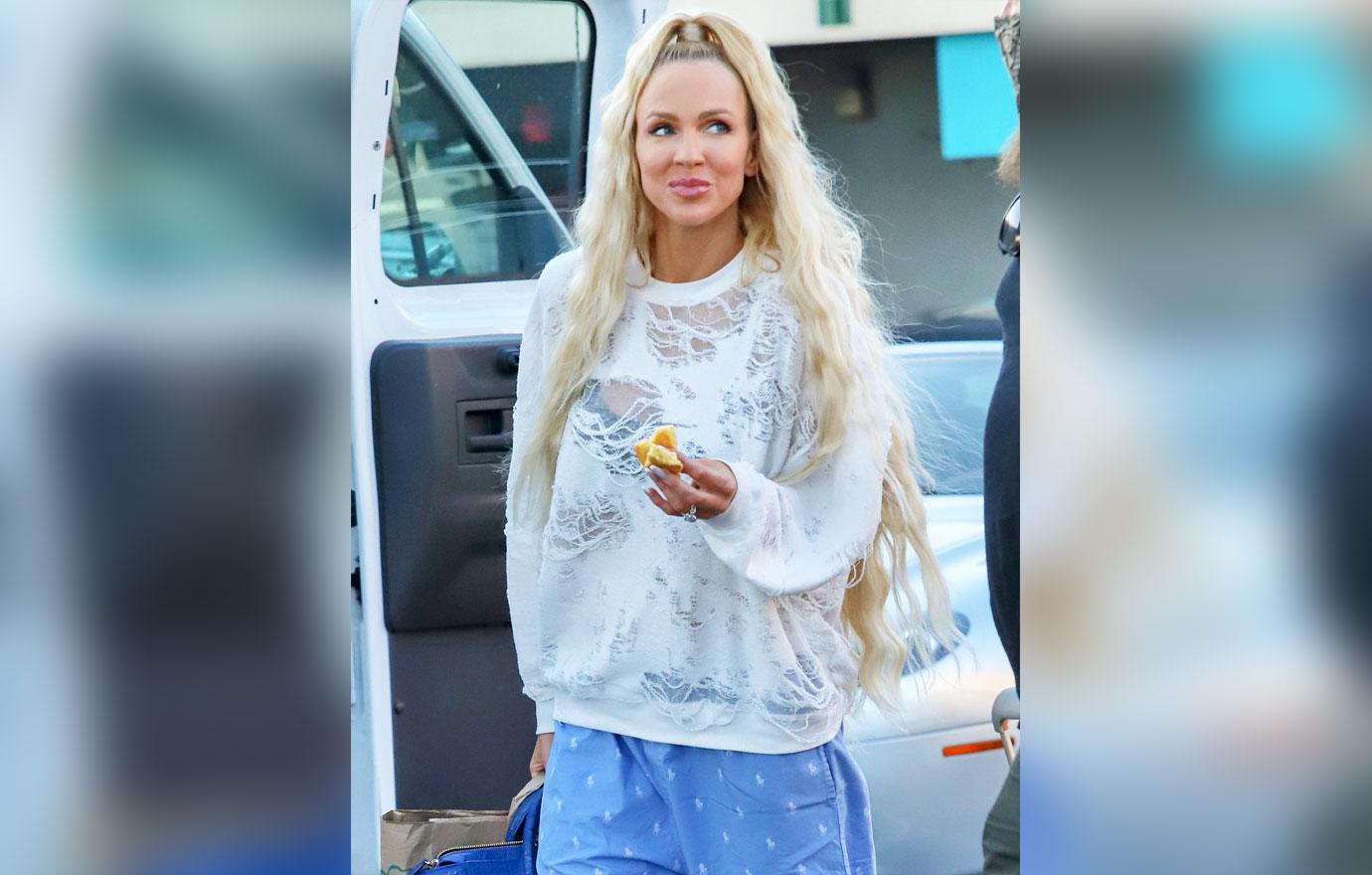 Despite being super busy, the real estate guru is not stopping anytime soon.
"I have so much more to do – this is just the first collection that we did," she stated. "I know we have so much more to launch and do, and we're already talking about it. I love to just make people feel good."