Chrissy Teigen Shares First Sonogram Of Her Rainbow Baby — See Photo!
Baby on board! Chrissy Teigen recently announced that she's pregnant again and is expecting a rainbow baby with husband John Legend. Now, she's giving fans the first glimpses of her tot.
Article continues below advertisement
The 36-year-old shared a sonogram picture of her pregnancy on her Instagram Story.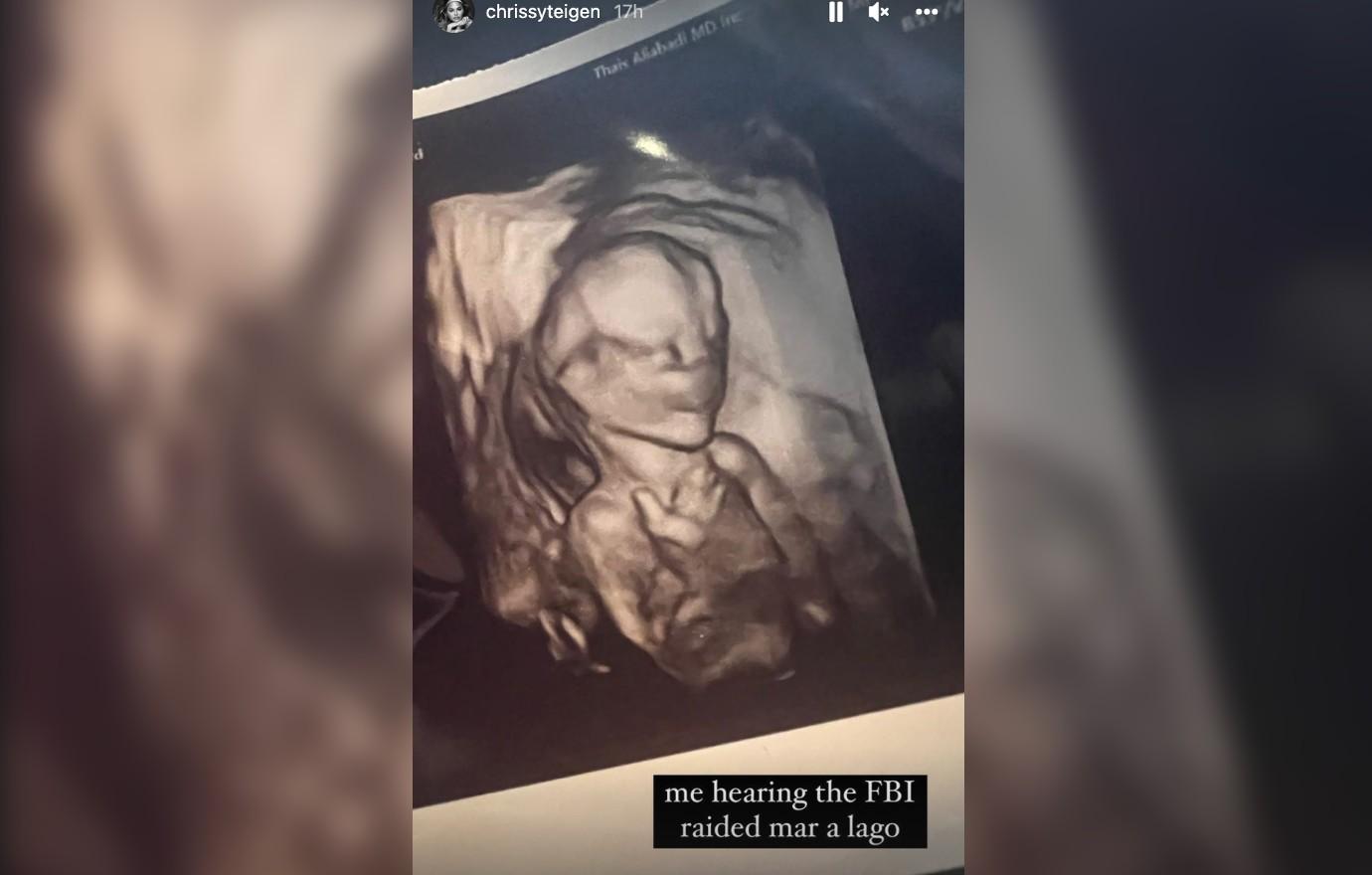 Article continues below advertisement
"Me hearing the FBI raided Mar a Lago," she captioned the image, referring to the raid of one of the properties of former President Donald Trump.
Teigen and Trump have had a long history of feuding on social media, with the latter blocking her on Twitter. "After 9 years of hating Donald J Trump, telling him 'lol no one likes you' was the straw," Teigen tweeted in 2017.
Article continues below advertisement
The pregnancy is happy news for Teigen and Legend after they lost their third baby, son Jack, to partial placenta abruption in September 2020.
Legend, 43, recently opened up about how they grieved their late son. "It was difficult, and I was hesitant to share it," Legend said. "I think Chrissy was really right in encouraging us to share it because I think it really was powerful for a lot of people."
Article continues below advertisement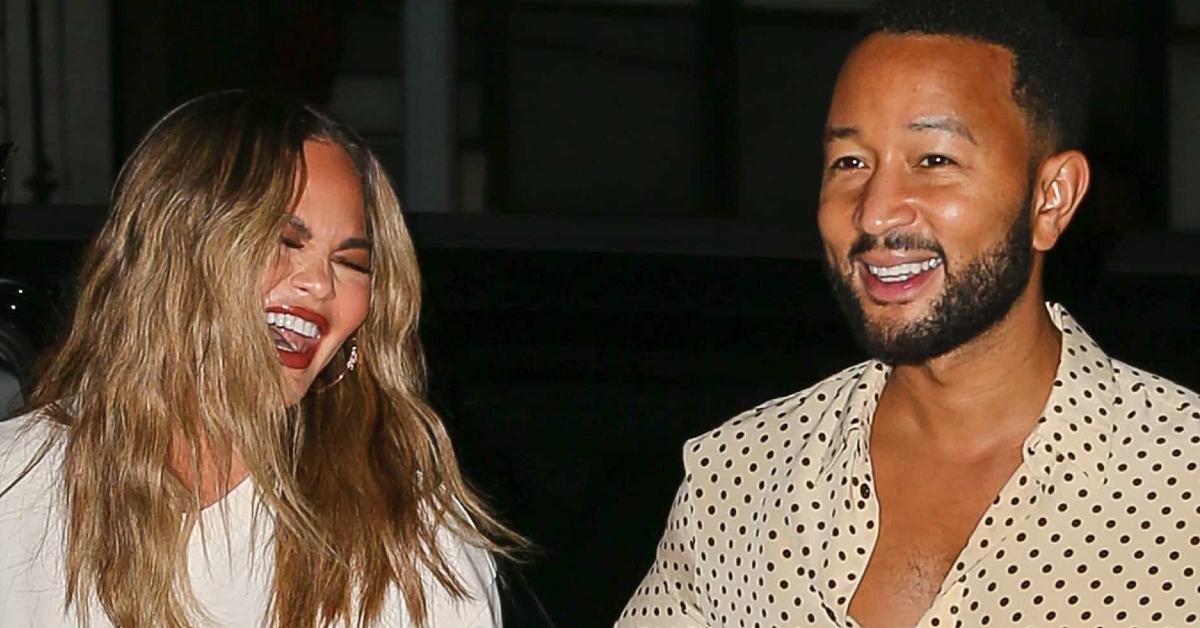 The "In My Mind" singer added, "Way more people than anybody realizes go through this. They told us they felt alone a lot of times, and us sharing our experience helped people feel less alone and feel like there were other people going through it and there was a community of people going through it."
Article continues below advertisement
Teigen shared the news of her pregnancy on Instagram, posting a selfie in laced Gucci underwear and a crop talk.
"​​The last few years have been a blur of emotions to say the least, but joy has filled our home and hearts again," the Cravings: Hungry for More author captioned the post. "1 billion shots later (in the leg lately, as u can see!) we have another on the way."
Teigen also shared conflicting ideas about announcing her pregnancy. "Every appointment I've said to myself, "ok if it's healthy today I'll announce" but then I breathe a sigh of relief to hear a heartbeat and decide I'm just too nervous still," she wrote in the post. "I don't think I'll ever walk out of an appointment with more excitement than nerves but so far, everything is perfect and beautiful and I'm feeling hopeful and amazing. Ok phew it's been very hard keeping this in for so long!"