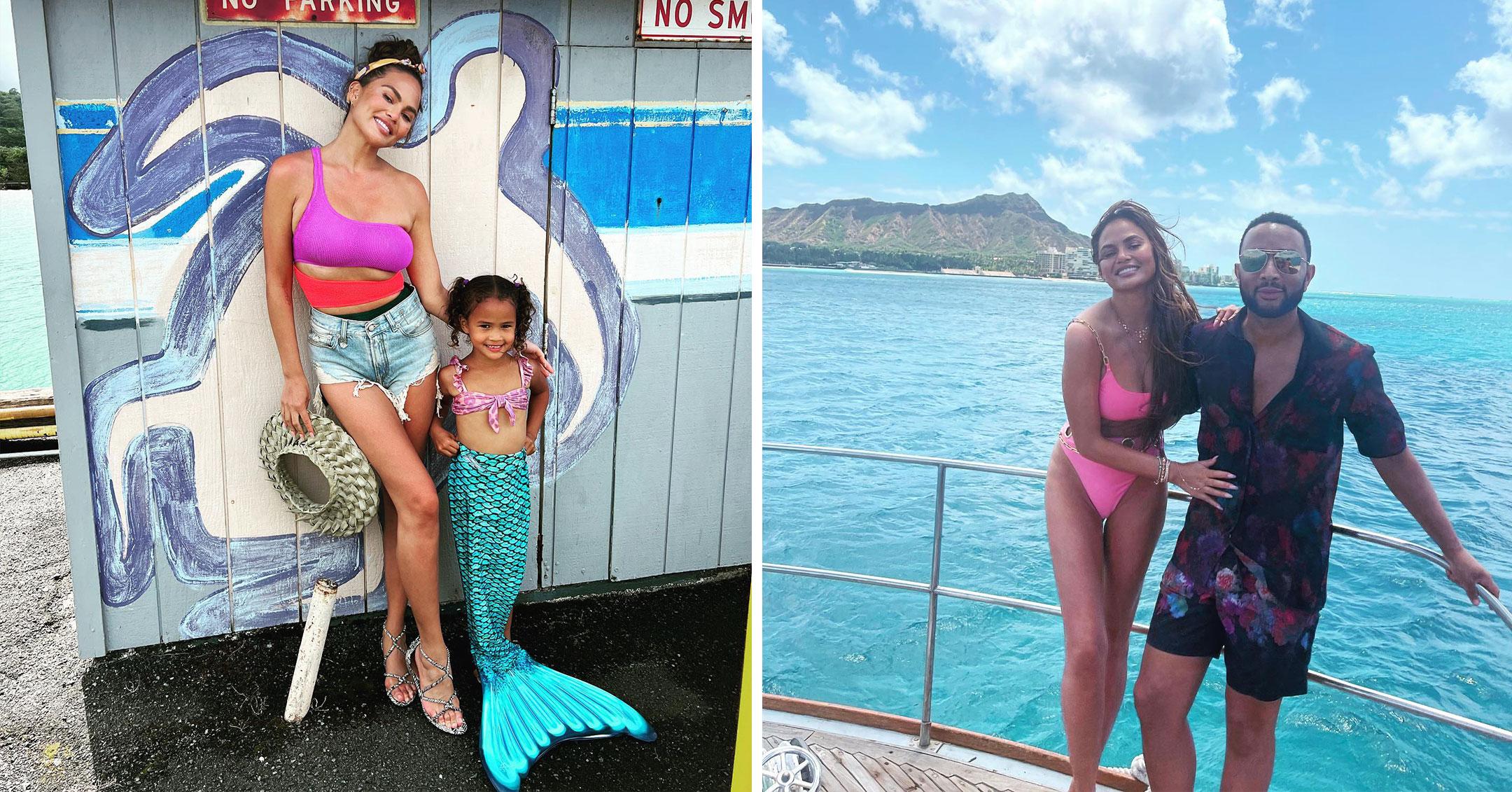 Chrissy Teigen & John Legend Whisk Their Kids Away For A Vacation To Hawaii — See The Tropical Snaps!
This year, spring break was filled with family fun for Chrissy Teigen and John Legend! The model has been sharing a slew of photos as she, her hubby and their two kids — Luna, 6, and Miles, 3 — took in the sights during a vacation to Hawaii.
The cookbook author lived on the island for a few years while growing up, so she had a ball revisiting her old stomping grounds and introducing her tots to some of her favorite spots.
Scroll down to see photos from their trip!
Article continues below advertisement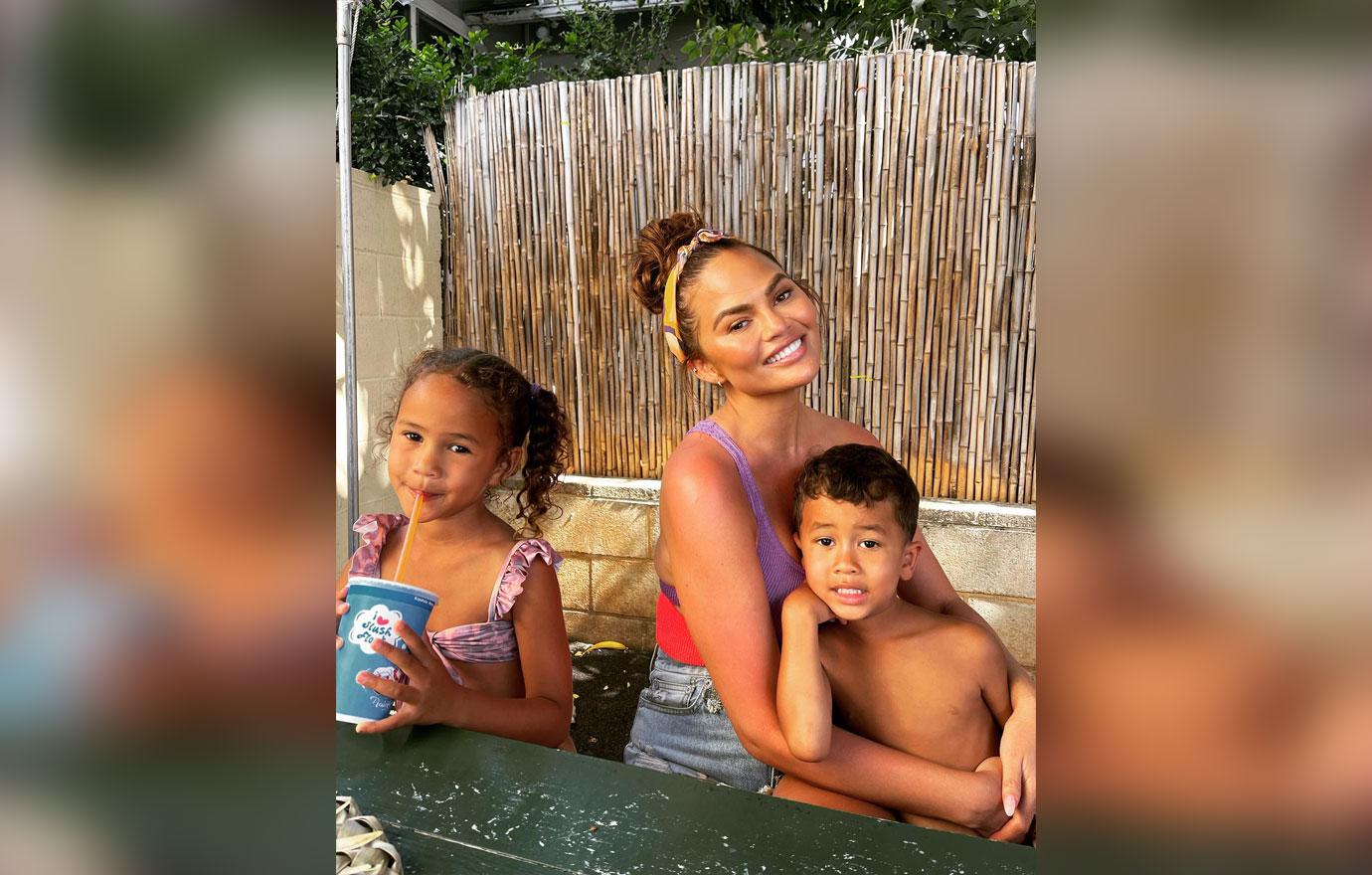 The brood enjoyed plenty of treats and local fare during their trip, and some of the places they stopped at were recommended to them by fans. "Thank you for all the comments of where to go and what to eat!" she captioned a photo. "We listen and we thank you!!"
On of the model's favorite spots was Leonard's Bakery — which just so happened to be a go-to for native Dwayne Johnson! "Sistah… that's my #1 SPOT," he commented on the post.
In a photo that could have been ripped from the pages of Sports Illustrated Swimsuit, the star waded in the waters while wearing a one-piece with cutouts.
Article continues below advertisement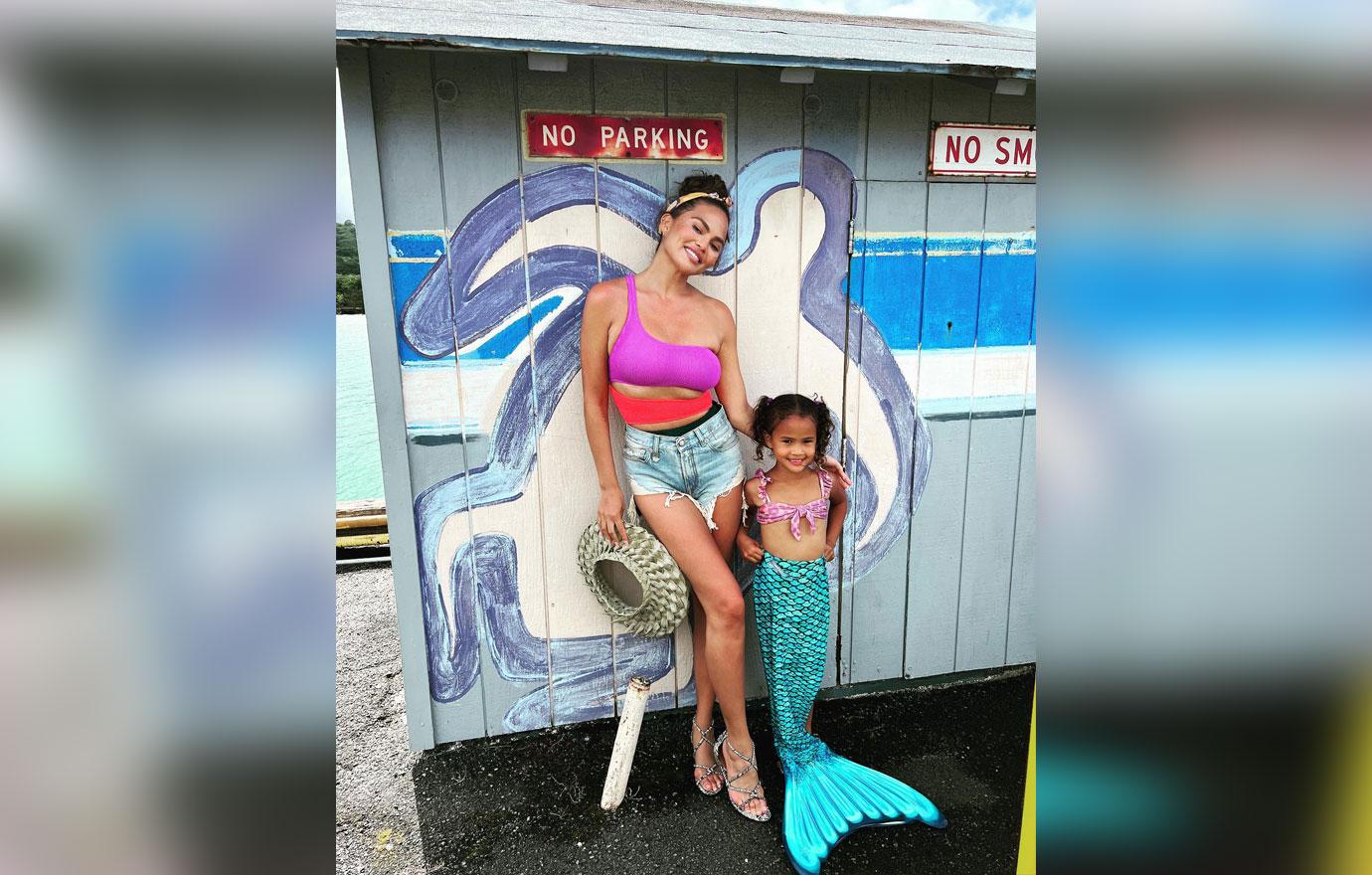 "Caught a mermaid toons!" Teigen captioned this snap, which showed her little lady in a mermaid tail costume.
Legend posted a separate selfie with Luna, revealing that he helped her stay on top of her academics even while out at sea. "Lots of sun and fun and practicing addition and subtraction with this one on Spring Break," he noted on his post.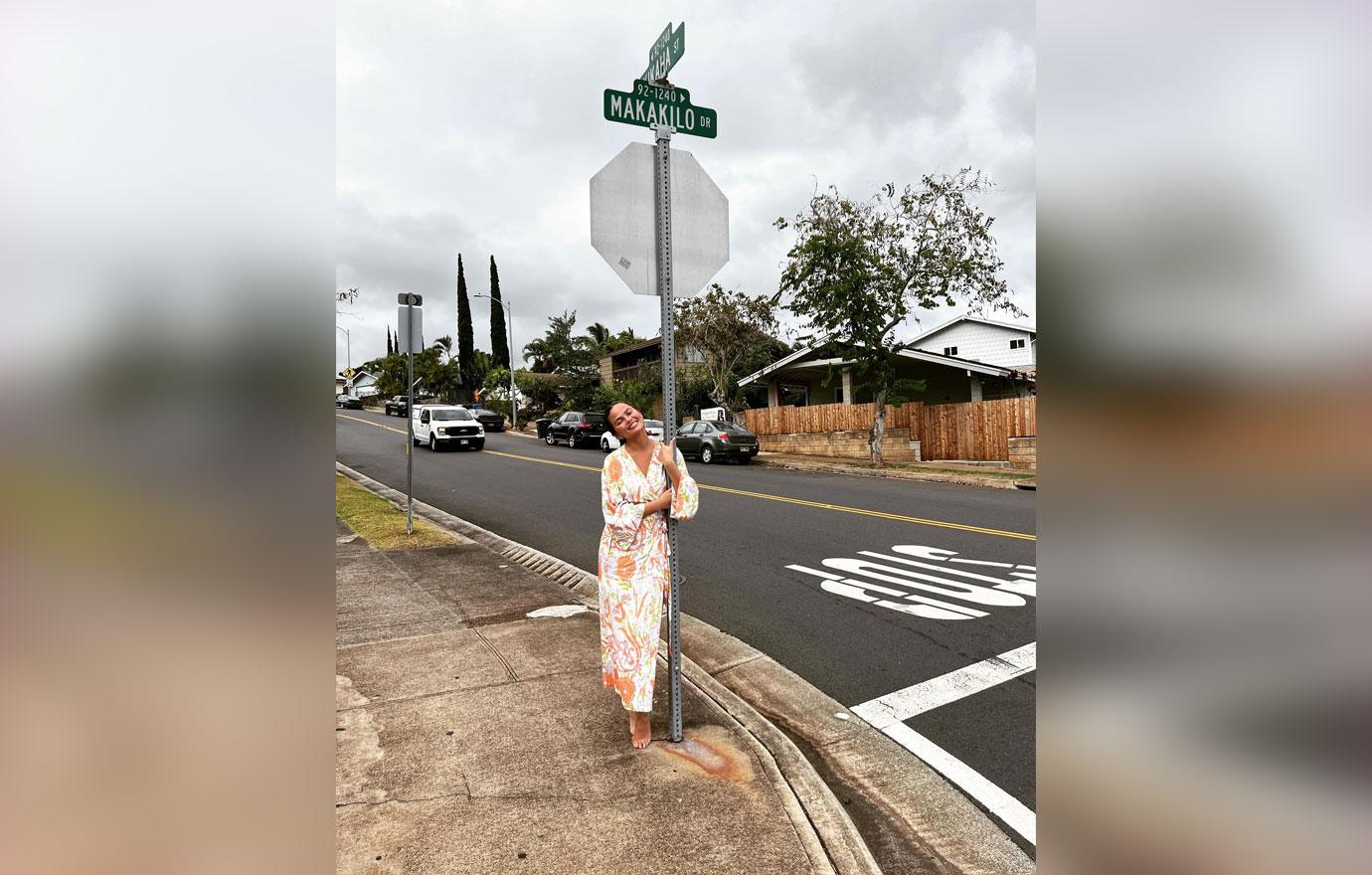 There's no place like home! "This was the street I lived on in Makakilo for a few years when I was just a year older than Luna now! 1st and 2nd grade, and I still remember my may day dance," she revealed. "Please excuse the robe and bare feet, we were on our way home from the water park and I am in comfort mode."
Article continues below advertisement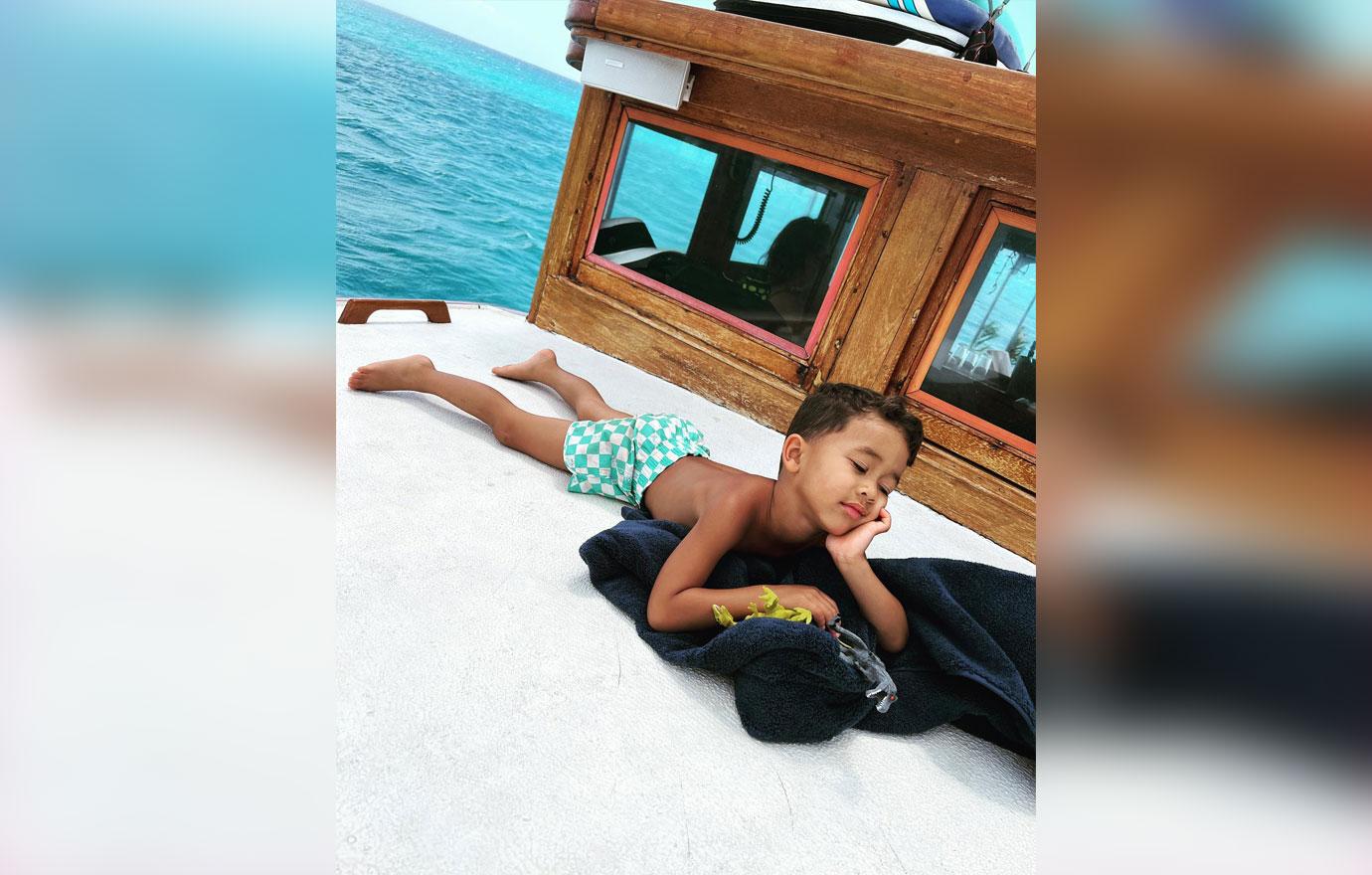 "We went on the boat from white lotus, the awkward dinner/ashes spreading sunset cruise lol," the foodie captioned this adorable snap of her little boy relaxing on a boat.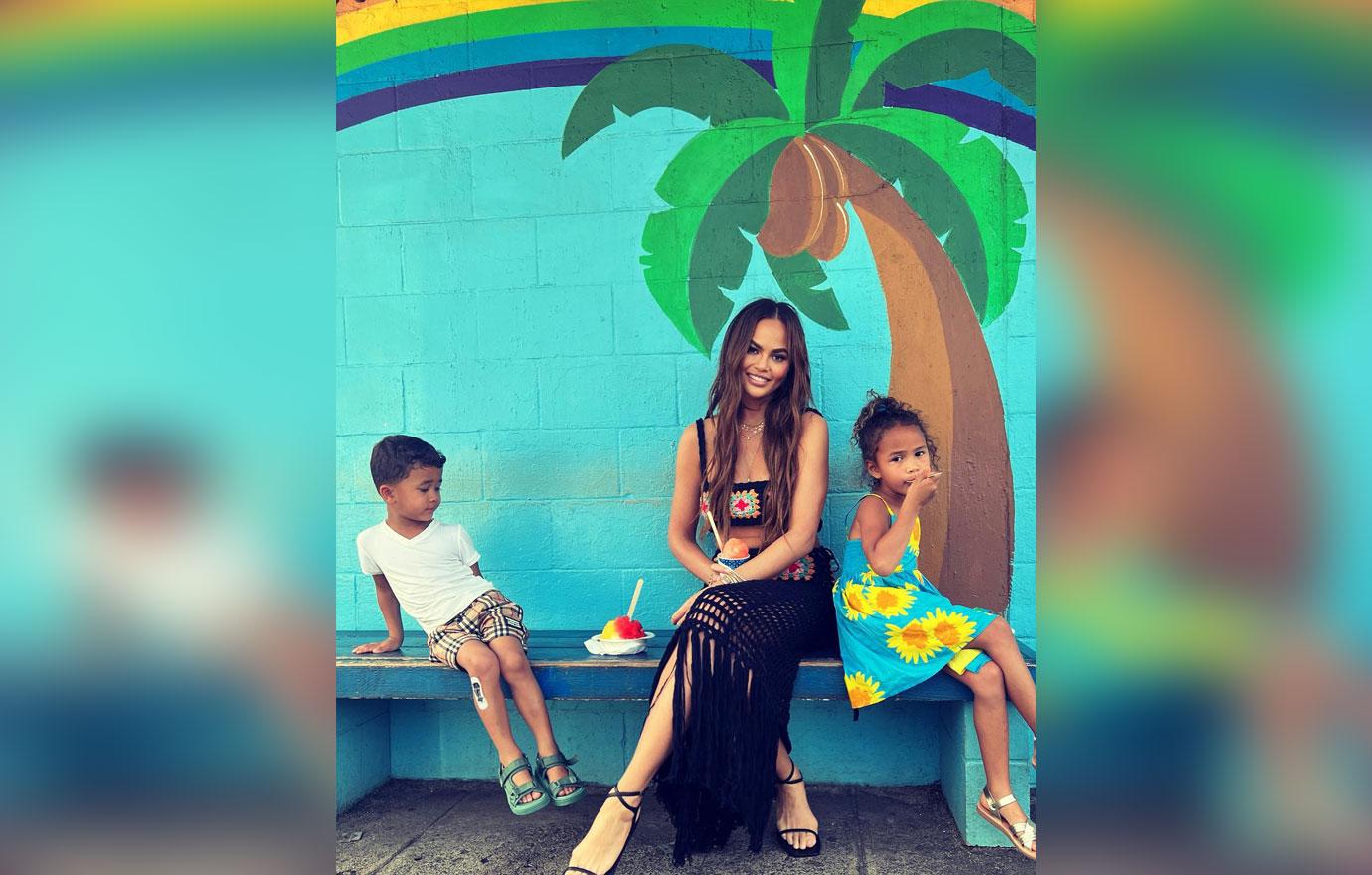 Clad in a black crochet matching set, the former Lip Sync Battle host and her tykes enjoyed an icy treat.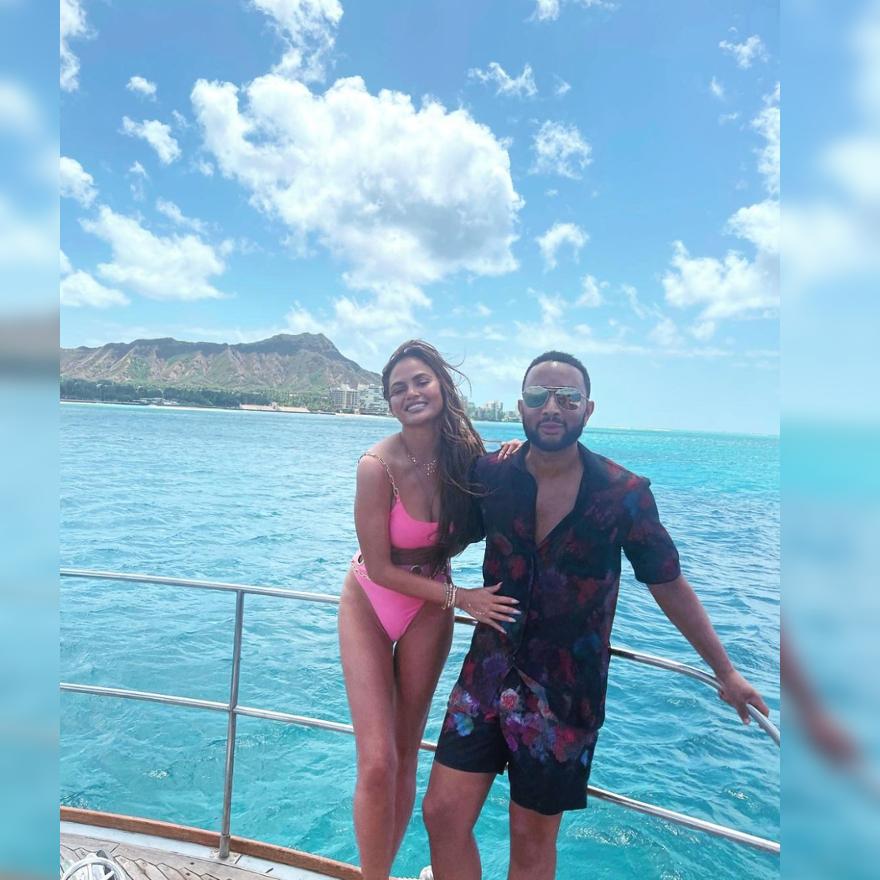 The happy couple managed to get in one photo of just the two of them. Teigen revealed her pink bikini was from the brand Cult Gaia.