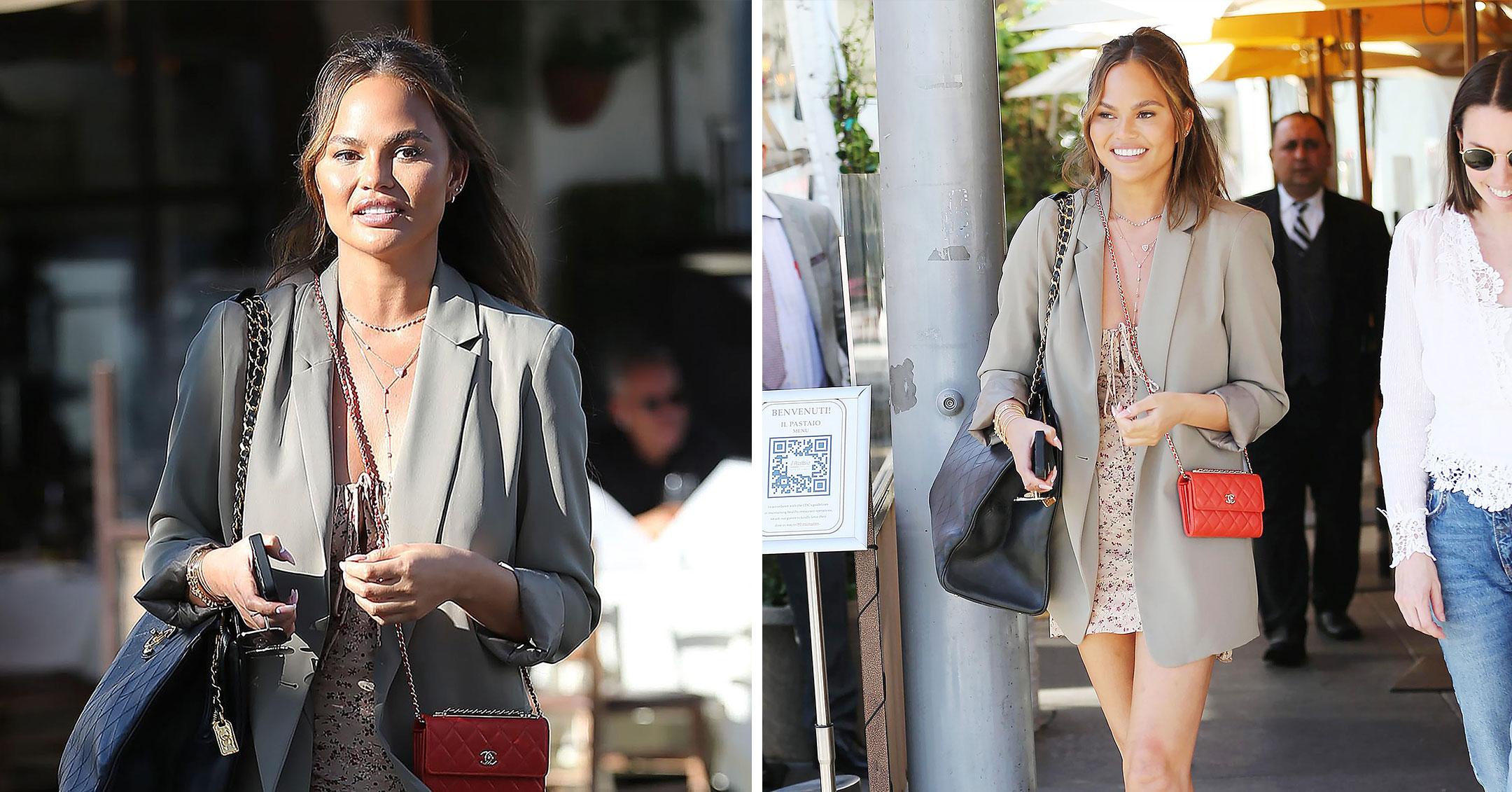 Ladies Who Lunch! Chrissy Teigen Wears A Cute Summer Dress To Grab A Meal With Friends — See Pics
On March 22, Chrissy Teigen was in good spirits when she stepped out in Los Angeles to have lunch with a few gal pals. The star looked ready for the warmer weather in a short dress, topping it off with a stylish blazer jacket.
Scroll down to see the cute look!
Article continues below advertisement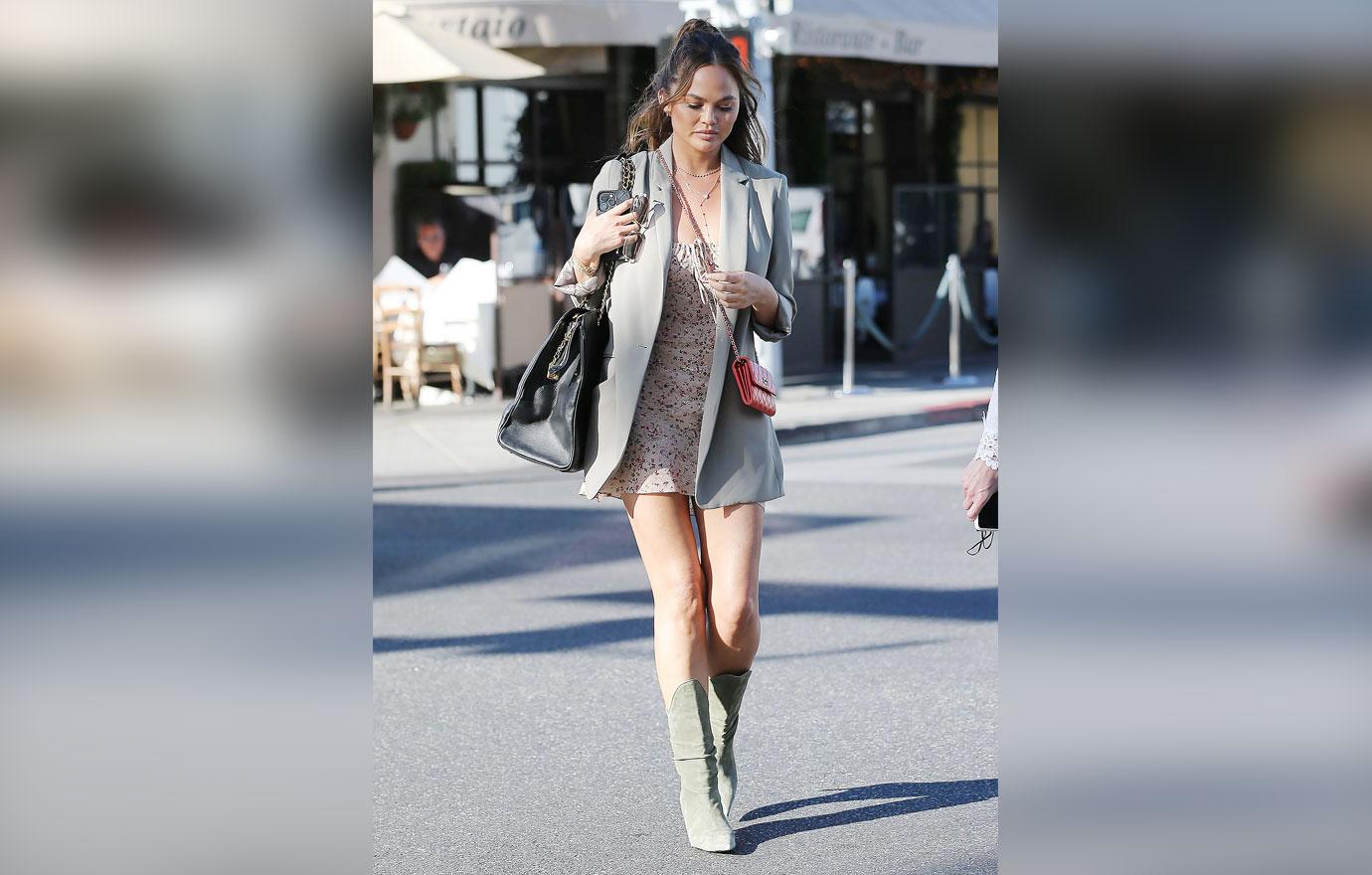 The Lip Sync Battle cohost walked around in a light gray blazer, floral dress and gray suede boots while carrying a large black purse and a smaller red crossbody bag.
A few days later, the brunette beauty accompanied husband John Legend to Vanity Fair's Oscars after-party, where she wore a stunning gray and silver gown featuring cutouts and sequins. It was her first time attending the bash while sober, which made her declare that this year's party was "the best one I've been to." She added that "the invite to @vanityfair will forever be my 'I can't believe I'm this lucky' thing."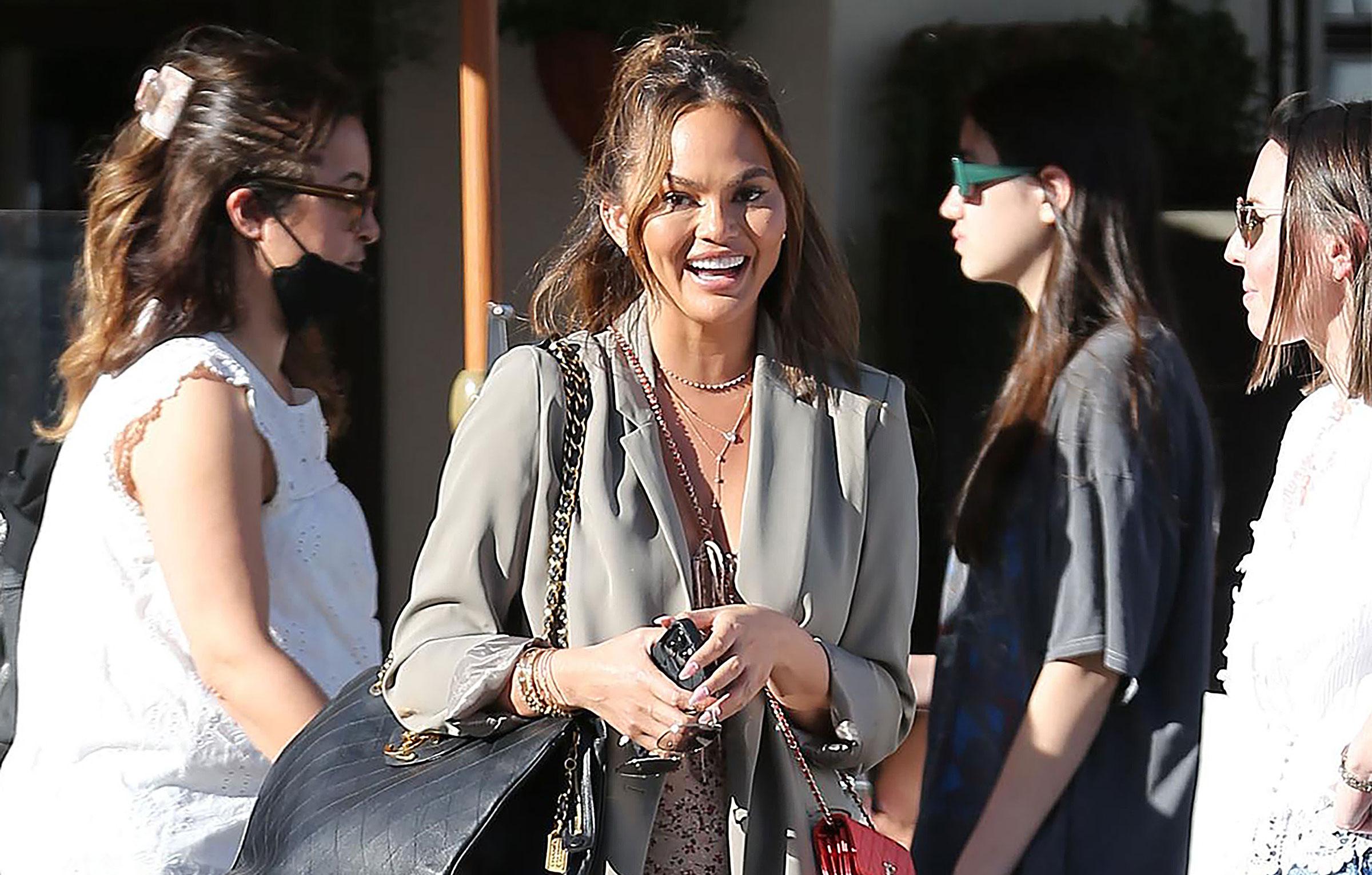 In February, the Cravings author revealed she was undergoing the IVF process to try and get pregnant after she lost her third child during her final trimester in 2020. One month later, she shared that she "finished" the process and was feeling great.
Legend noted that their kids Luna, 5, and Miles, 3, "are excited" about the idea of having a baby around the house.
Article continues below advertisement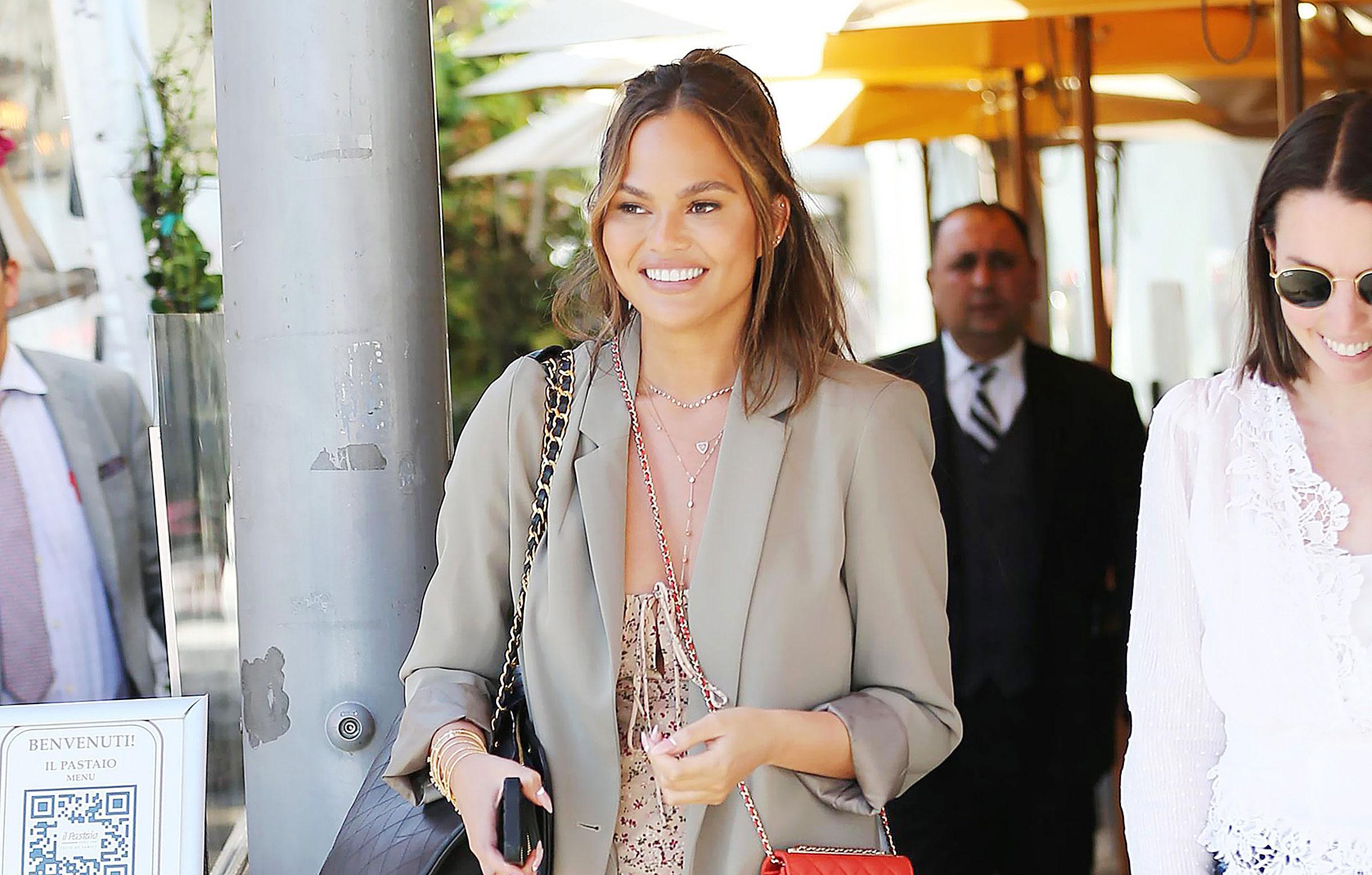 Teigen has remained an open book on her fertility issues, and she hopes that doing so encourages other women to do the same.
"I've always wanted to be that person that showed every side to everything — the sad sides, the dark sides, the traumatic sides, the sides full of grief and to not pretend that everything was just perfect all the time. I think women are so hard on themselves and so tough on their bodies and tough on themselves mentally and in every aspect of life," noted the model. "But especially with fertility, because it's supposed to be like this God-given birthright that you are able to carry and conceive a child. And when it doesn't happen the way you plan or as easily as it seems to happen for other people, you feel like a failure."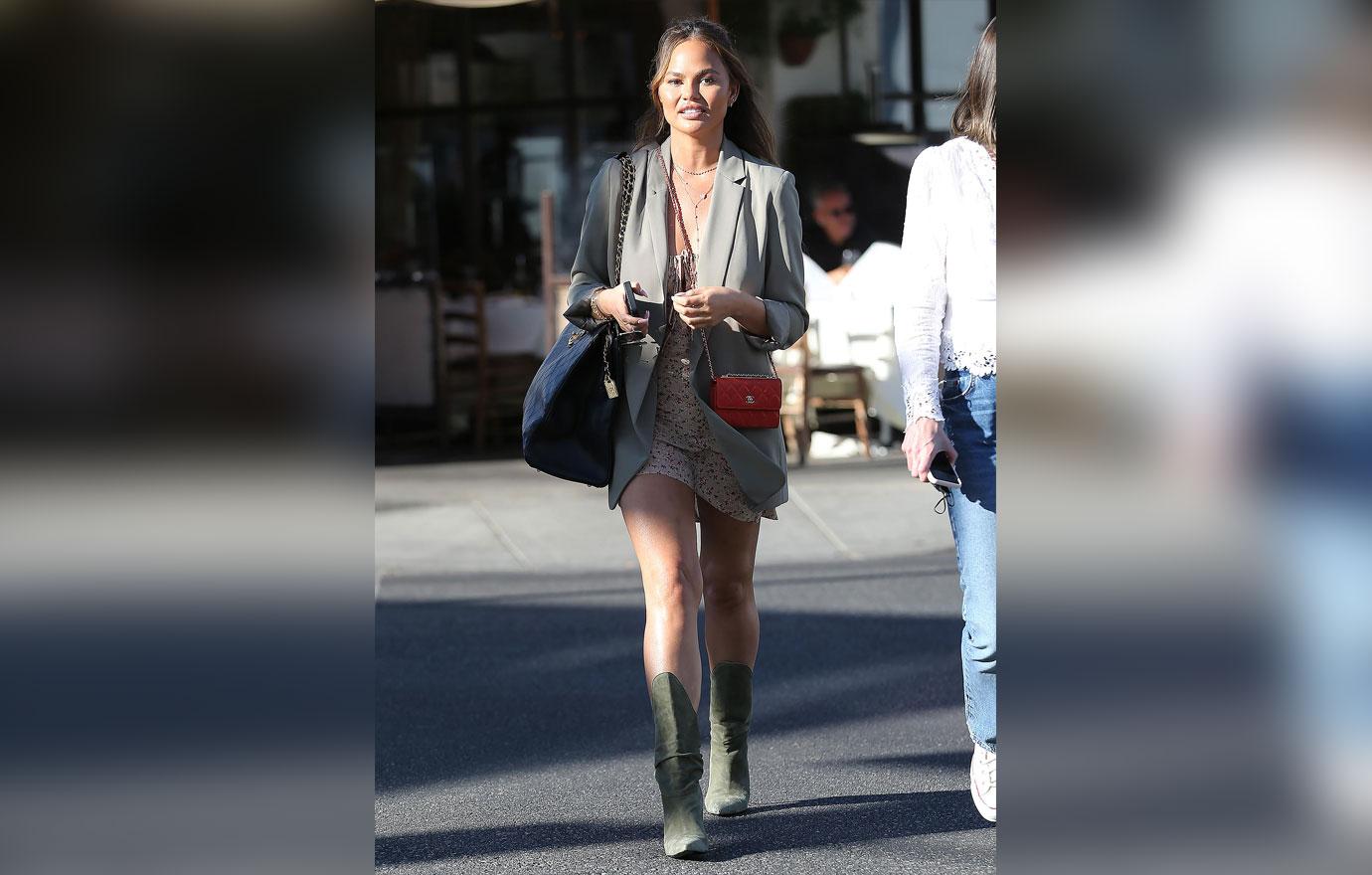 The other week, she happily stayed home at night to bond with her two tots, captioning an Instagram, "I'll take these Fridays over the old Fridays that lasted til Saturday morning with the birds chirping and the sun ruining your life."