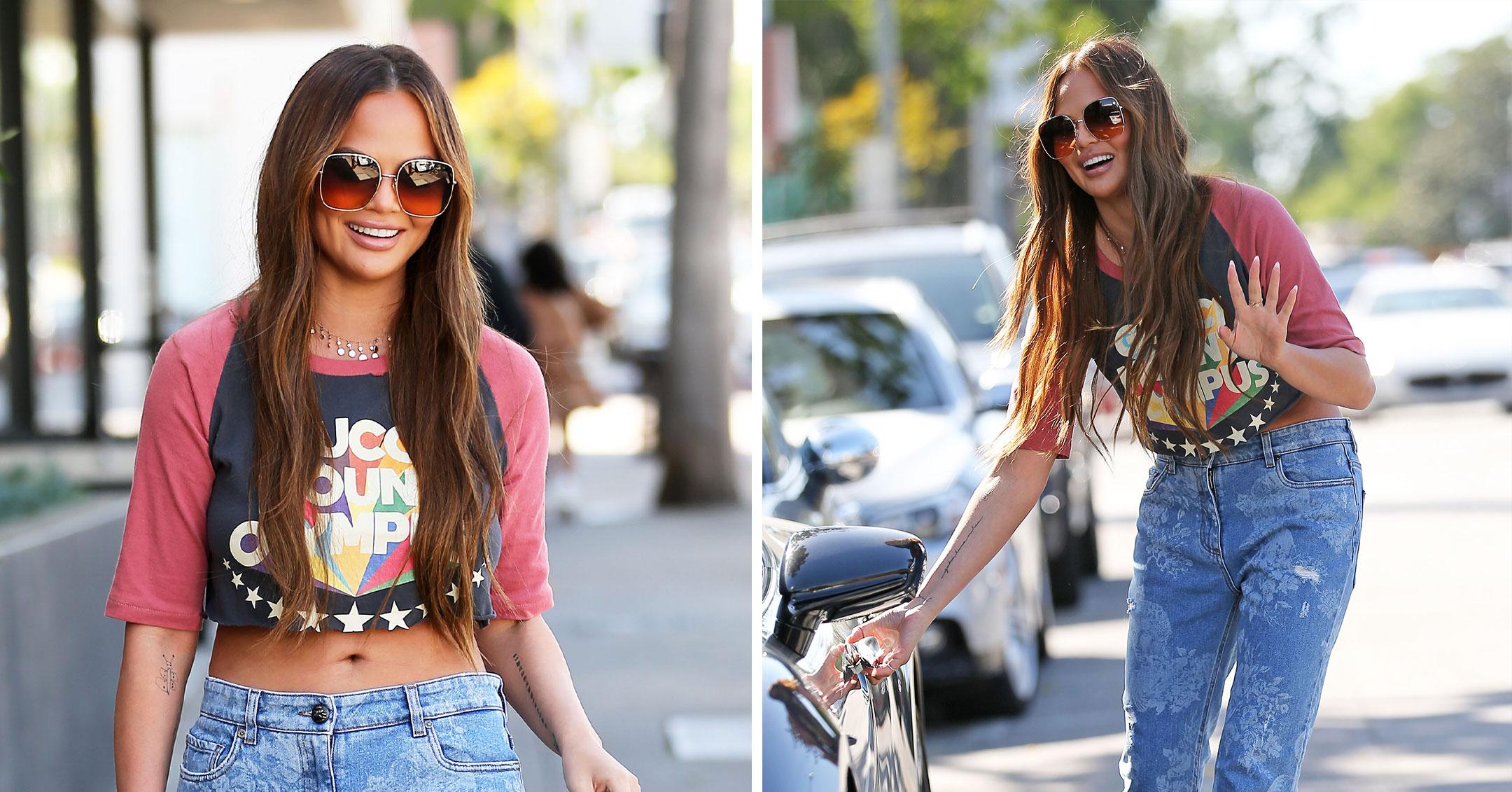 Chrissy Teigen Looks Casual Chic In A T-Shirt & Patterned Jeans — See Her Funky Outfit!
Just groovy! Chrissy Teigen looked straight out of the '70s when she was spotted wearing a T-shirt and patterned jeans in California.
The brunette beauty smiled for the cameras during her outing.
Scroll through the gallery below to see more photos!
Article continues below advertisement
The model added a yellow purse to her ensemble.
Recently, Teigen gave an update about how she has been abstaining from alcohol.
"These things are very weird for me, because I'm so used to getting so hammered at these things. Awards season, I very much connect to enjoying yourself and having champagne, but I also connected with those feelings of immense regret or stupid moments," she spilled to Entertainment Tonight. "Like, 'I can't believe I said that.' or 'I can't believe I did that' and 'I'm so embarrassed.' So, it's so nice not to have those feelings anymore."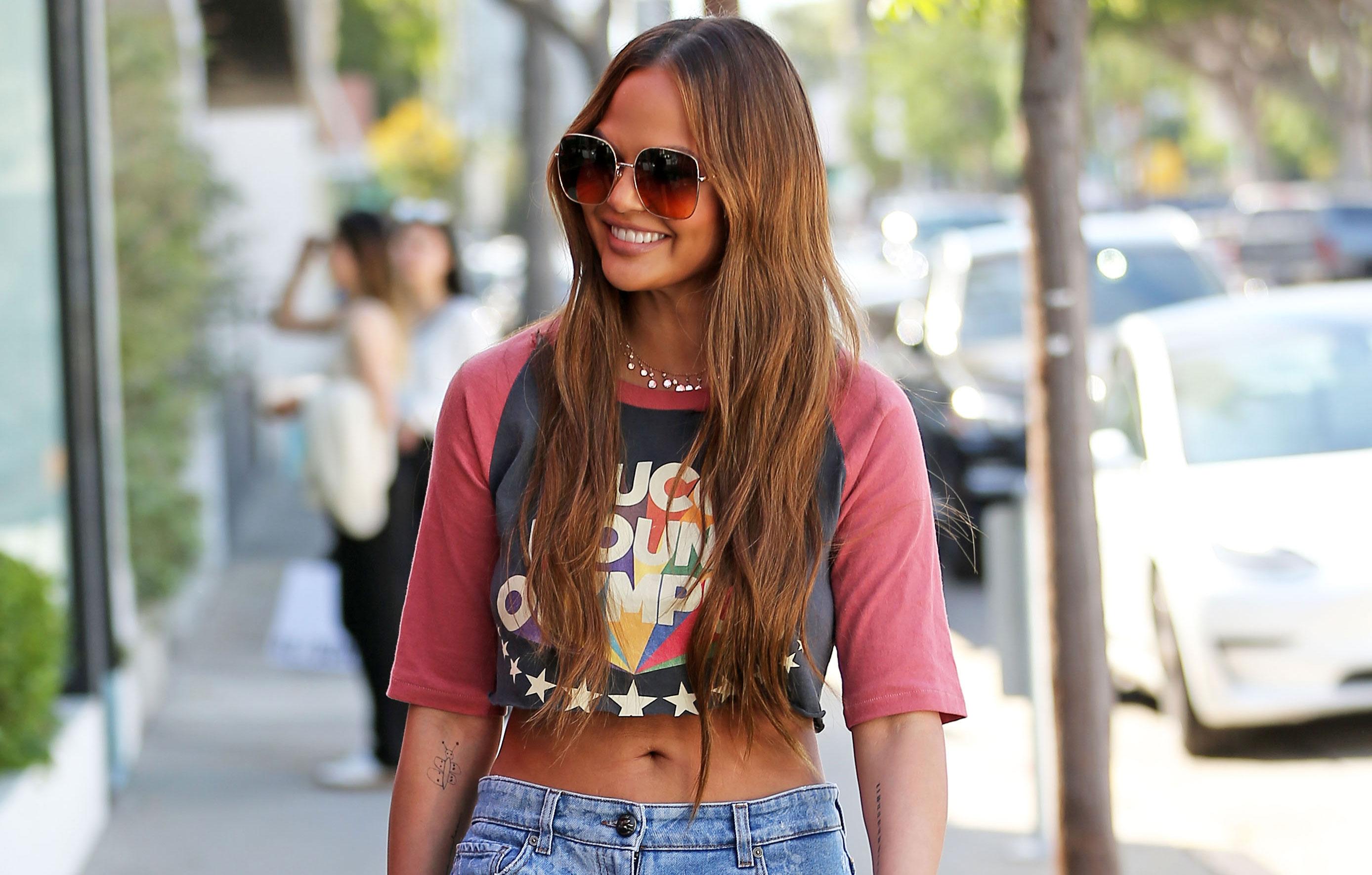 In January, the mom-of-two revealed that she was six months sober.
"I prob won't be excited til a larger milestone like at leasssst 5 years, and sometimes I don't even know if I necessarily won't ever drink again," she said via social media. "I now have endless energy, way less anxiety (no more benzos!) and I am *happier* and more present than ever. It's pretty cool. I look forward to having my full body reset after 1 year, then reevaluating to see my new hopes and wishes for the future! Let's goooo."
Article continues below advertisement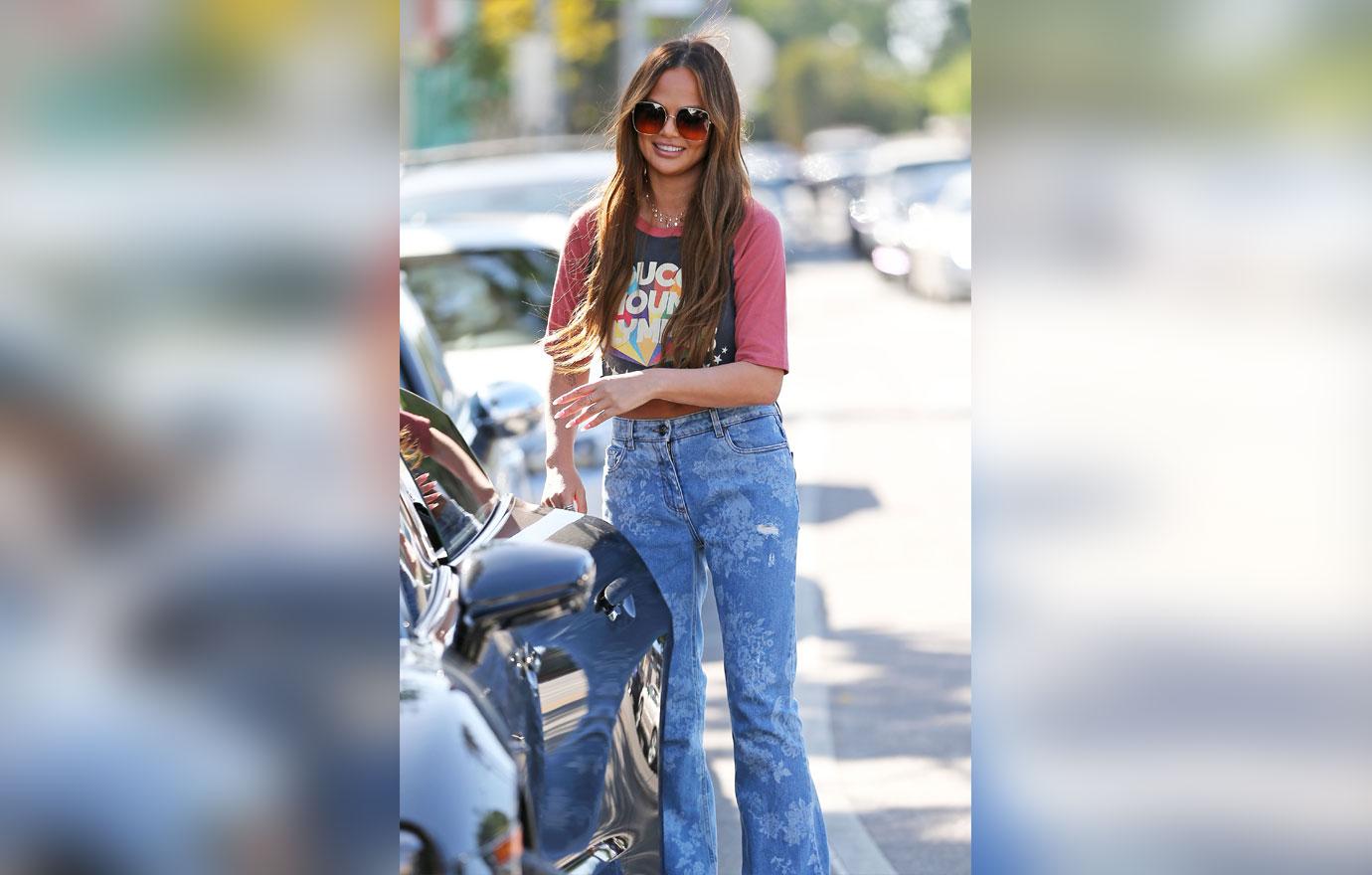 "I was done with making an a** of myself in front of people (I'm still embarrassed), tired of day drinking and feeling like s**t by 6, not being able to sleep," she explained of why she ditched the booze. "Even if you can't see yourself doing or just plain don't want to, it's still an incredible read."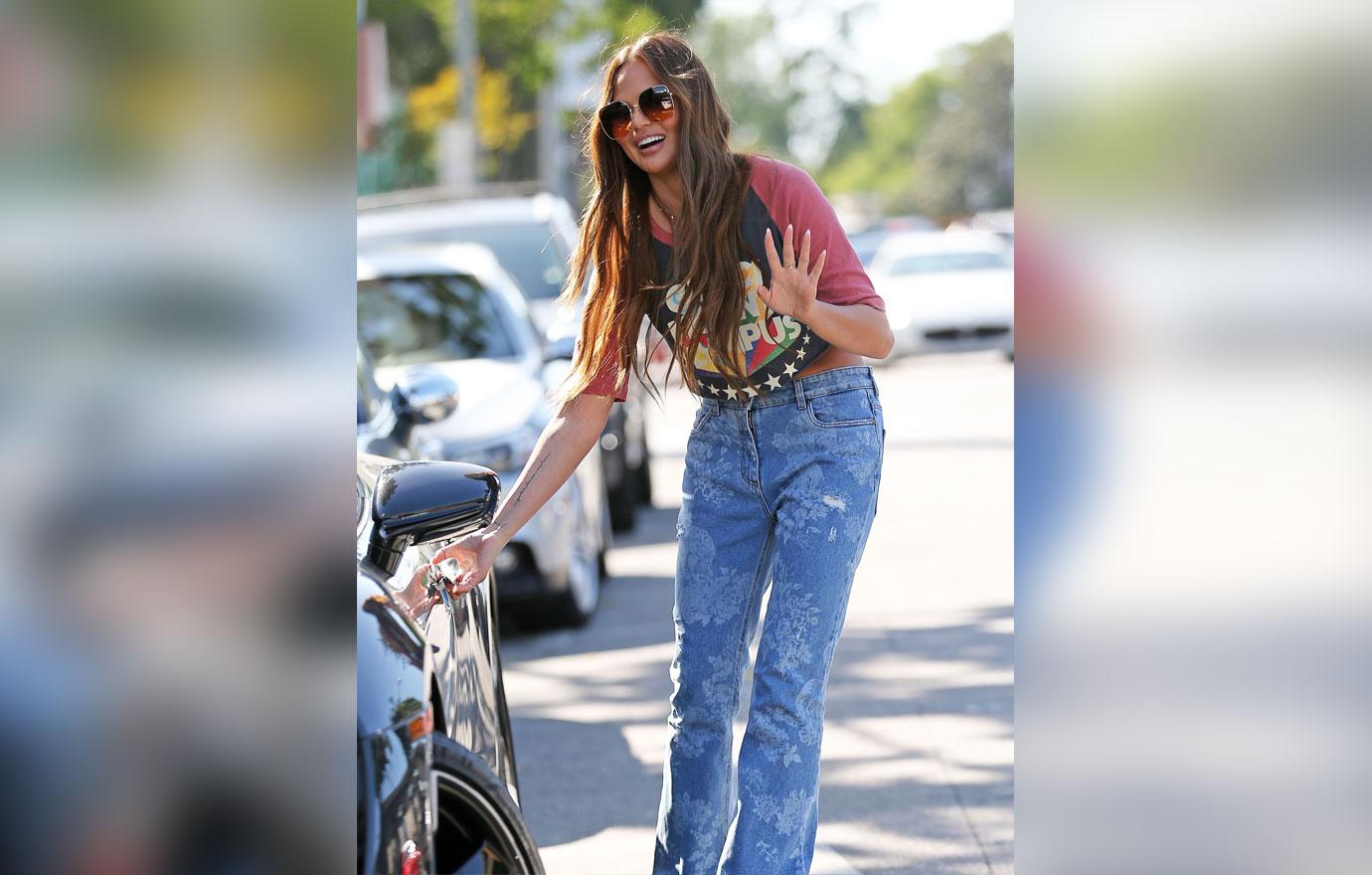 These days, Teigen has something to smile about: she finished her latest round of IVF.
"I feel so much healthier and so much better with that," she said. "So, the sobriety journey is fun, we'll see if I'm gonna make it through this awards season with nothing."