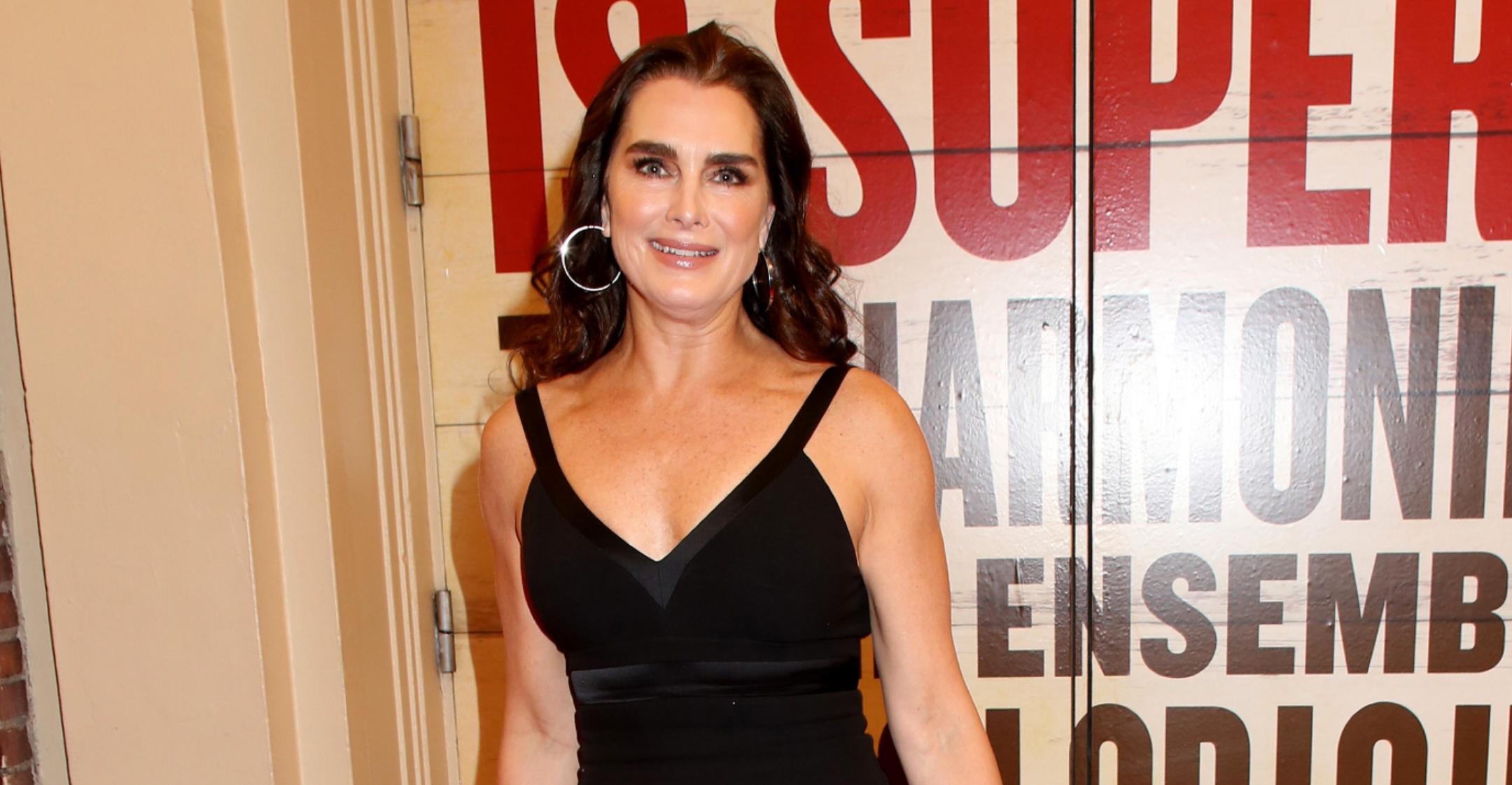 'I Am A Fighter': Brooke Shields Is Staying Positive As She Learns How To Walk Again After Frightening Accident
Brooke Shields is opening up the terrifying accident that nearly took her life and resulted in a broken femur.
In January, the actress fell off a balance board at the gym, causing her to fly into the air and then come crashing down. "It felt like it was all in slow motion," she recalled of the incident. "And then I just started screaming."
Article continues below advertisement
The star was placed on a stretcher since she couldn't walk, and she remembered being "so afraid" of the possibility that she could be paralyzed.

Shields underwent surgery to have two metal rods installed, but after a complication, she had to be sedated again, and doctors added five more rods, as well as a plate to help balance everything.
Article continues below advertisement
The Lipstick Jungle star thought she was in the clear when she went back home to recover, but she returned to the hospital due to a nasty staph infection, which required three blood transfusions.
At first, medical staff thought she may have had MSRA, which is resistant to antibiotics. "Thank God it wasn't," Shields declared to PEOPLE. "If it had been, my doctor said it would have been a race against time. That's how you can become septic. It seemed unthinkable."
Article continues below advertisement
Luckily, she was cured, but she faced a second set of obstacles: she had to learn how to walk again. Shields noted she couldn't "even stand on my leg or go up a step" on her own.
"For the first time in my entire life, I thought, 'I can't power through this,'" she admitted when she began twice-a-day rehab sessions.
Article continues below advertisement
The Hollywood star revealed "the feeling of helplessness is shocking," but "if anything, I'm a fighter." She then came to the realization that she could only rely on herself if she wanted to get better.
"This is my journey, and if it took me breaking the largest bone in my body, then recovery is something I want to share," she explained. "We have to believe in ourselves and encourage one another. There's no other way to get through life, period."