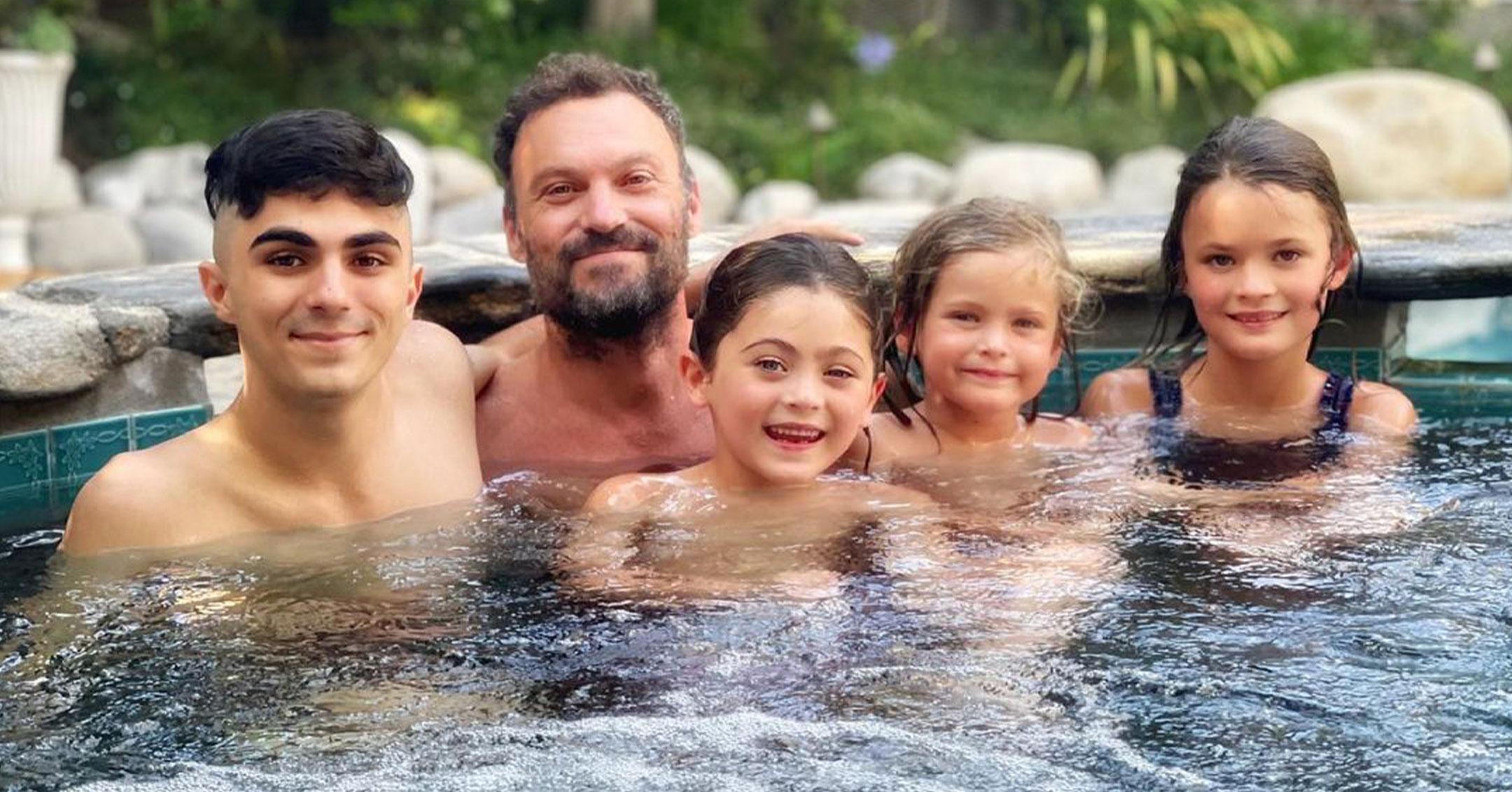 Exclusive: Brian Austin Green Admits Parenting Comes 'Natural For Me': 'I've Always Enjoyed It'
Brian Austin Green is the proud dad to five boys — Kassius, whom he shares with ex Vanessa Marcil, Noah, Bodhi, Journey, whom he shares with ex Megan Fox, and Zane, whom he shares with girlfriend Sharna Burgess — so it's only fitting that he has a huge brood.
Though the actor, 49, only welcomed son Zane earlier this year, he admits he didn't flinch when he needed to step in and engage in daddy duties.
Article continues below advertisement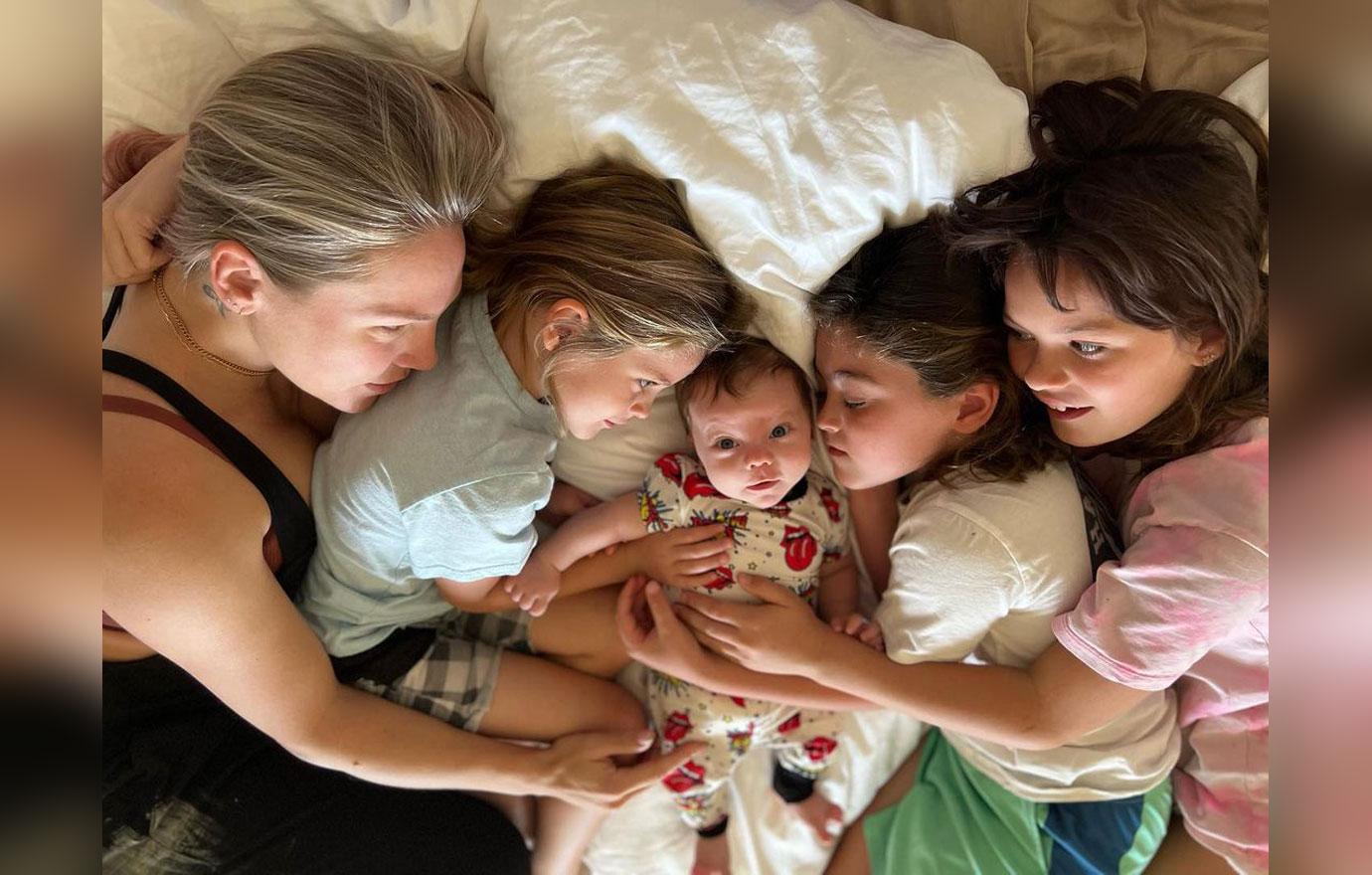 "At that point, I already had four kids, so I had gotten really good at changing diapers and doing all of those things," the 90210 alum, who teamed up with Depend® for their Stand Strong For Men's Health™ program to ignite conversations about the importance of men proactively taking charge of their health and to champion those fighting prostate cancer, exclusively tells Morning Honey. "There was definitely a part of me that was worried I'd forgotten some of these things, but then Zane was born, and it was all there."
"It's been there since the very beginning," he adds. "I'm really lucky that even when Kassius was born, parenting seemed very natural for me. I've always enjoyed being a parent and that part of life. I enjoy getting up early and making lunches and going to school events, plays, taking them to to TaeKwonDo, etc. I'm looking forward to doing it again with Zane!"
Article continues below advertisement
Green joked to the Dancing With the Stars pro, whom he started dating in 2020, that he'll always have kids around the house. "I'm almost 50 and I have a newborn!" he declares. "I'm in this for a while. Empty nesting will not come anytime soon."
As for whether a girl is in his future, he replies, "I've let that dream go."
Article continues below advertisement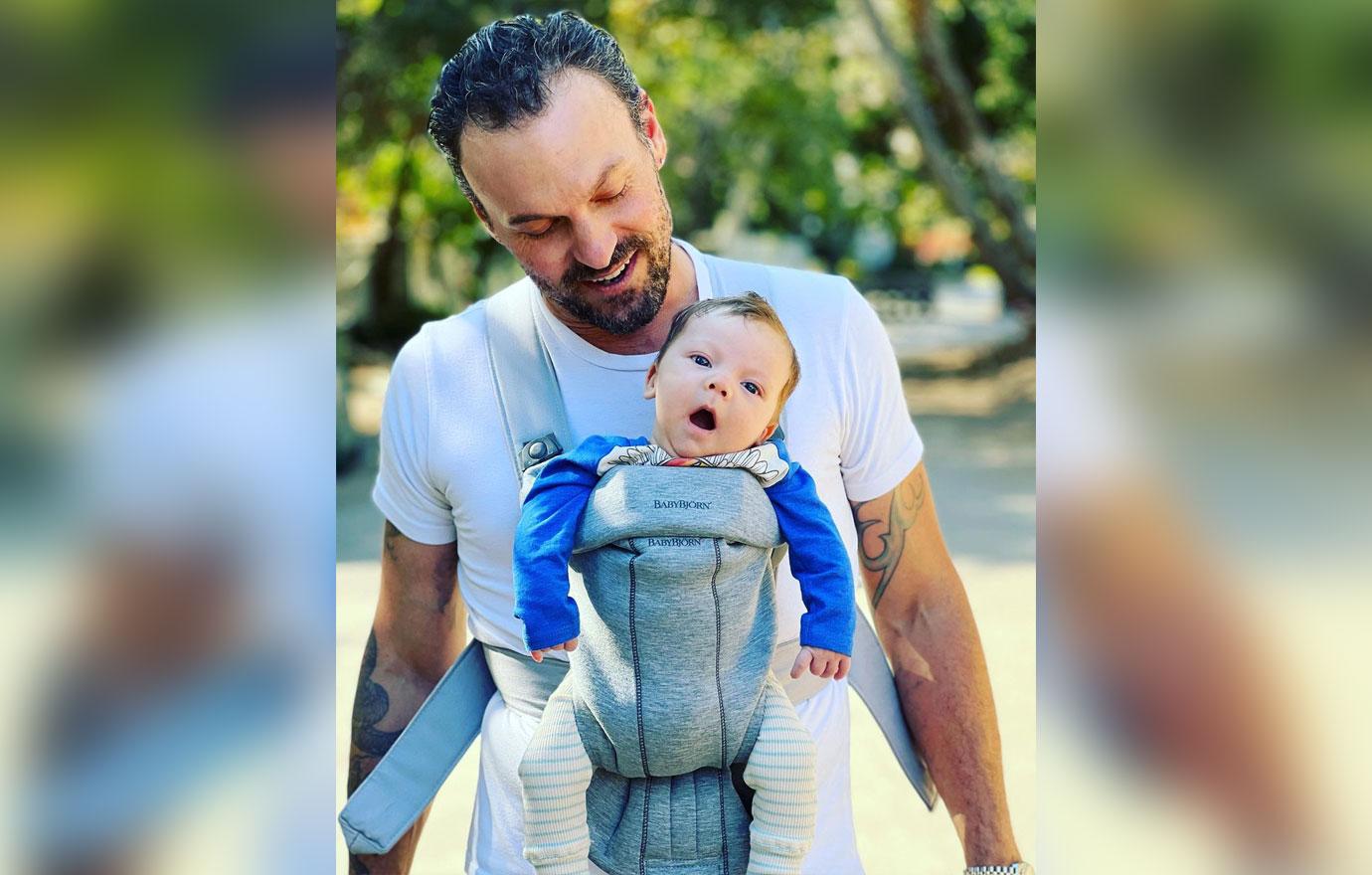 Since Green wants to be around his family, it was important for him to partner with Depend® for their Stand Strong For Men's Health™ program, as he lives with ulcerative colitis, which some studies have suggested a link to an increased risk for prostate cancer.
As a result, the father-of-five completed a PSA (prostate specific antigen) test this fall, the first step in identifying if he's at risk for prostate cancer.
Article continues below advertisement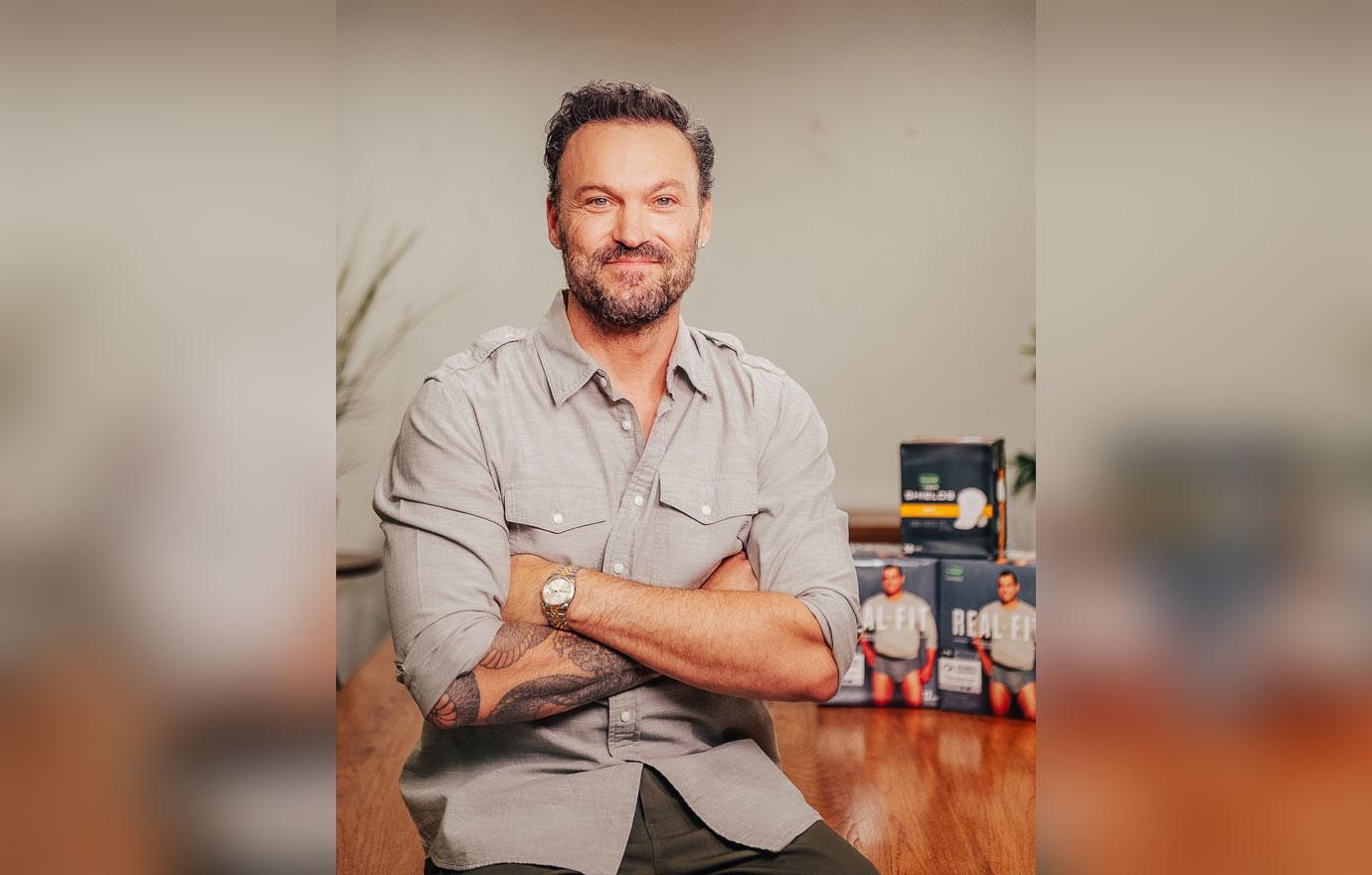 "I've learned within the last 10 years of my life that I am not indestructible and a superhero. I've learned the importance of screenings and checking to see how my health is internally and what I can do to proactively help prolong my life as much as possible. I want to be here as long as I can for my family, for my kids, for Sharna, for my extended family, my friends and the people around me that I love," he declares. "Screening and testing has become so simple at this point. Men can be guilty of not going to the doctor, but if you can go in and detect things early enough, then you can add on years to your life."
"With prostate cancer alone, one in eight men will test positive at some point — that's a staggering number!" he adds. "That's pretty equivalent to breast cancer for women. Prostate cancer isn't necessarily an aggressive form of cancer — some men get it and have issues with it and need to take care of it, but others just have to watch it. It's so important to be aware of it so you can be proactive and stay on top of it, in addition to coming up with plans with your healthcare provider and your doctor to help with the quality of life."