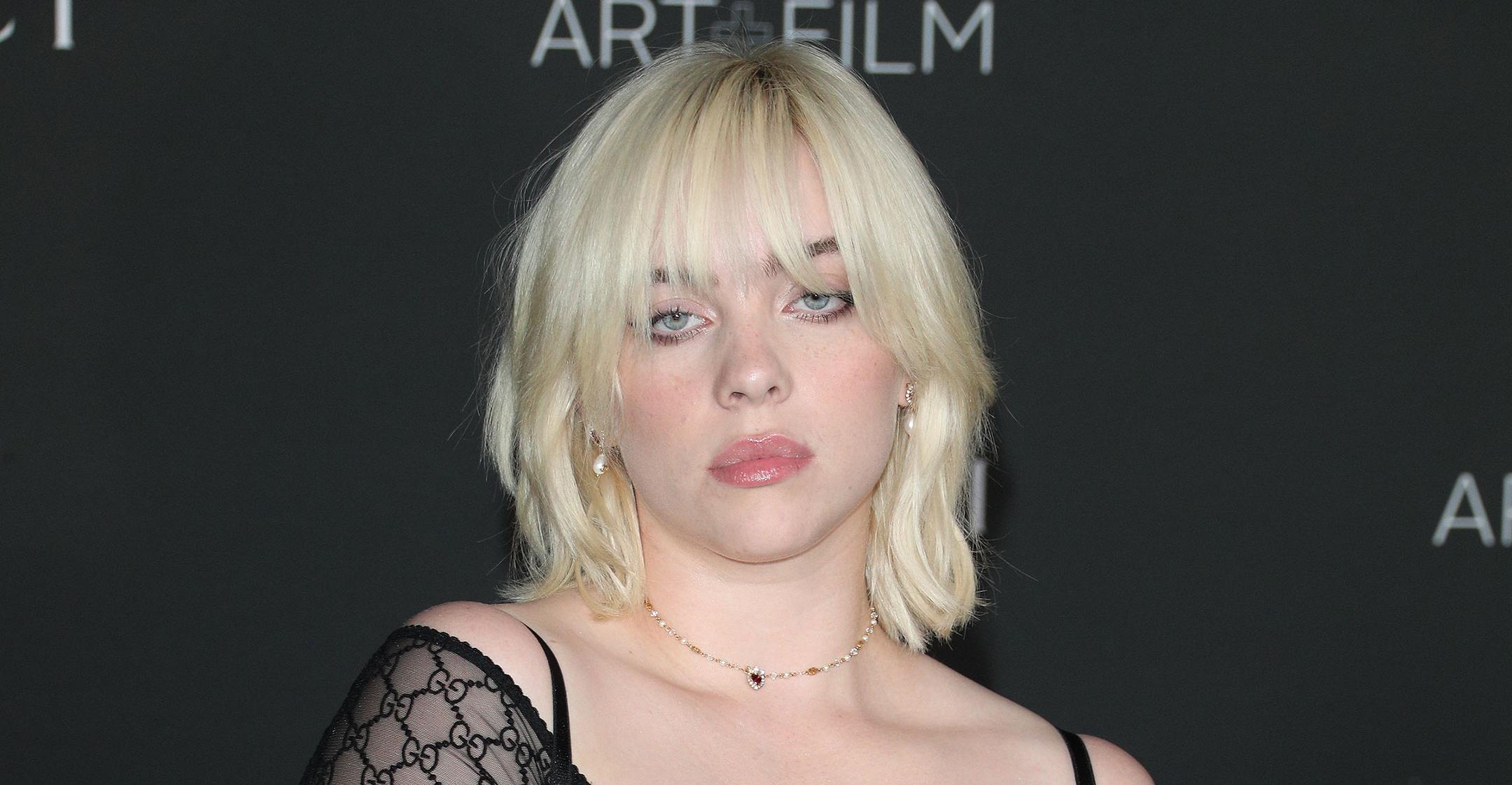 Billie Eilish Believes She 'Would Have Died' From COVID If She Wasn't Vaccinated, Says She Felt 'Miserable' For 2 Months
Singer Billie Eilish is feeling thankful for modern medicine.
After her December 11 gig as host on Saturday Night Live, the Grammy winner, who turns 20 on December 18, stopped by Howard Stern's show, where she opened up like never before on her battle with the Coronavirus.
Article continues below advertisement
"It was bad. I didn't die, and I wasn't gonna die, but that does not take away from how miserable it was. It was terrible," she recalled of the health crisis, which occurred this August. "I still have side effects, I was sick for, like, two months almost."
"I want it to be clear that it is because of the vaccine that I'm fine. I think if I weren't vaccinated, I would have, like, died, because it was bad," the "Therefore I Am" crooner insisted. "When I say it was bad, I more just mean that it felt horrible. But really, in the scheme of COVID, it was not bad. You know what I mean? When you're sick, you feel f**king horrible."
Article continues below advertisement
Eilish declared that the vaccine "is f**king amazing," as she thinks it also prevented her friends, her parents and her brother, Finneas, from contracting the virus.
She's previously shared her stance on being pro-vaccine, explaining, "It's not just for you. It's for everyone around you."
Article continues below advertisement
Aside from her the health battle, 2021 was another huge year for the star, as she released her first perfume in October and announced she would be heading out on a worldwide tour starting in February 2022. The show's opening acts will vary by date: performers include Jessie Reyez, WILLOW, Arlo Parks, girl in red and Jungle.
On top of that, her new album, Happier Than Ever, album received seven Grammy nominations for the 2022 show, and it was just announced that the tune she wrote for the James Bond No Time to Die flick received a Golden Globe nomination for Best Original Song.
The song, which she wrote with her brother, is up against tracks performed by fellow superstars such as Beyoncé, Lin-Manuel Miranda and Jennifer Hudson.