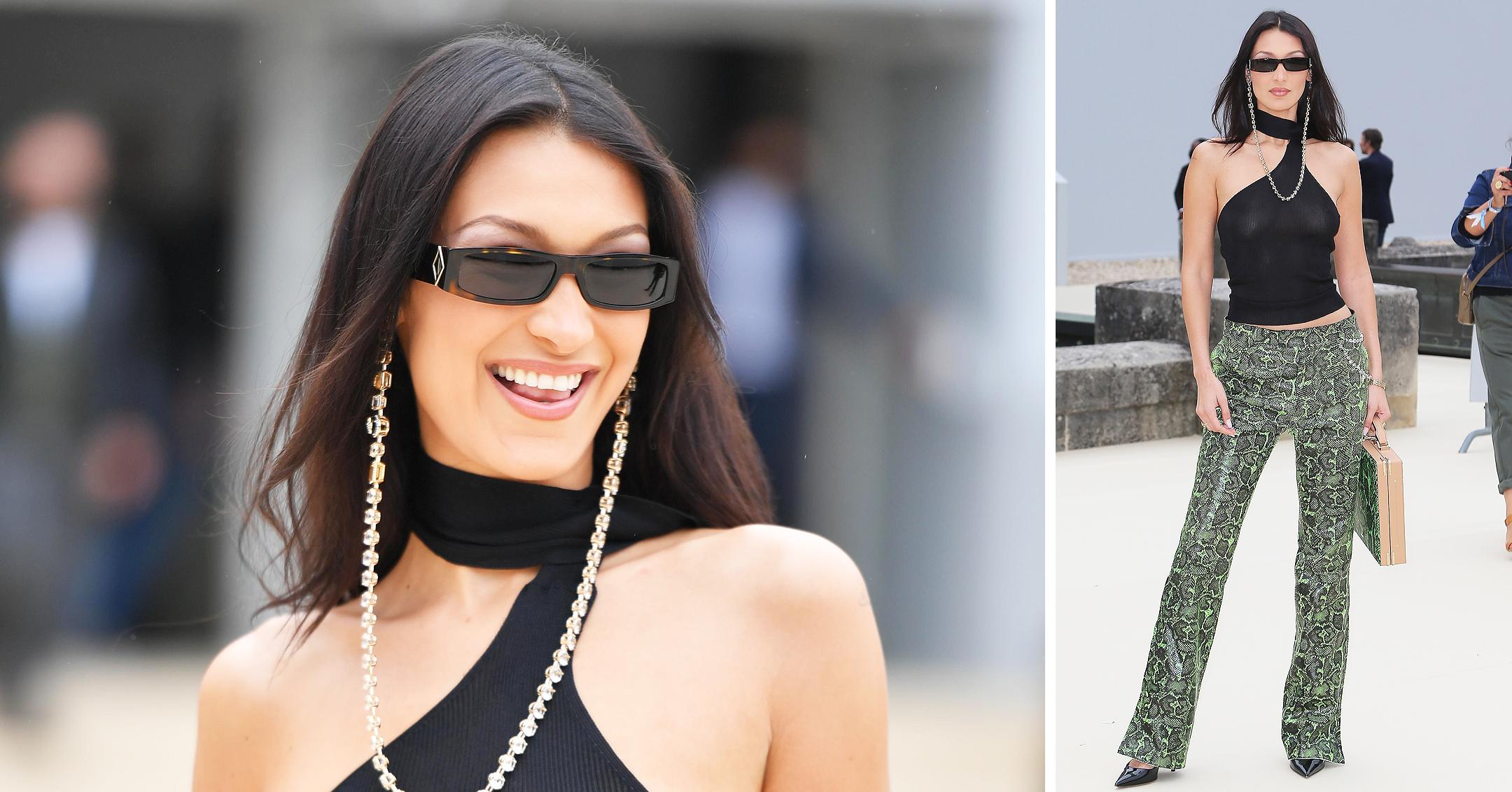 Bella Hadid Looks Like A Boss Babe As She Arrives At The Dior Men's Fashion Show In Paris — Photos
Bella Hadid looked like a boss babe as she arrived at the Dior Men's Fashion Show, which took place in Paris, France, on Friday, June 25.
Article continues below advertisement
Article continues below advertisement
Scroll through the gallery below to see Hadid's look!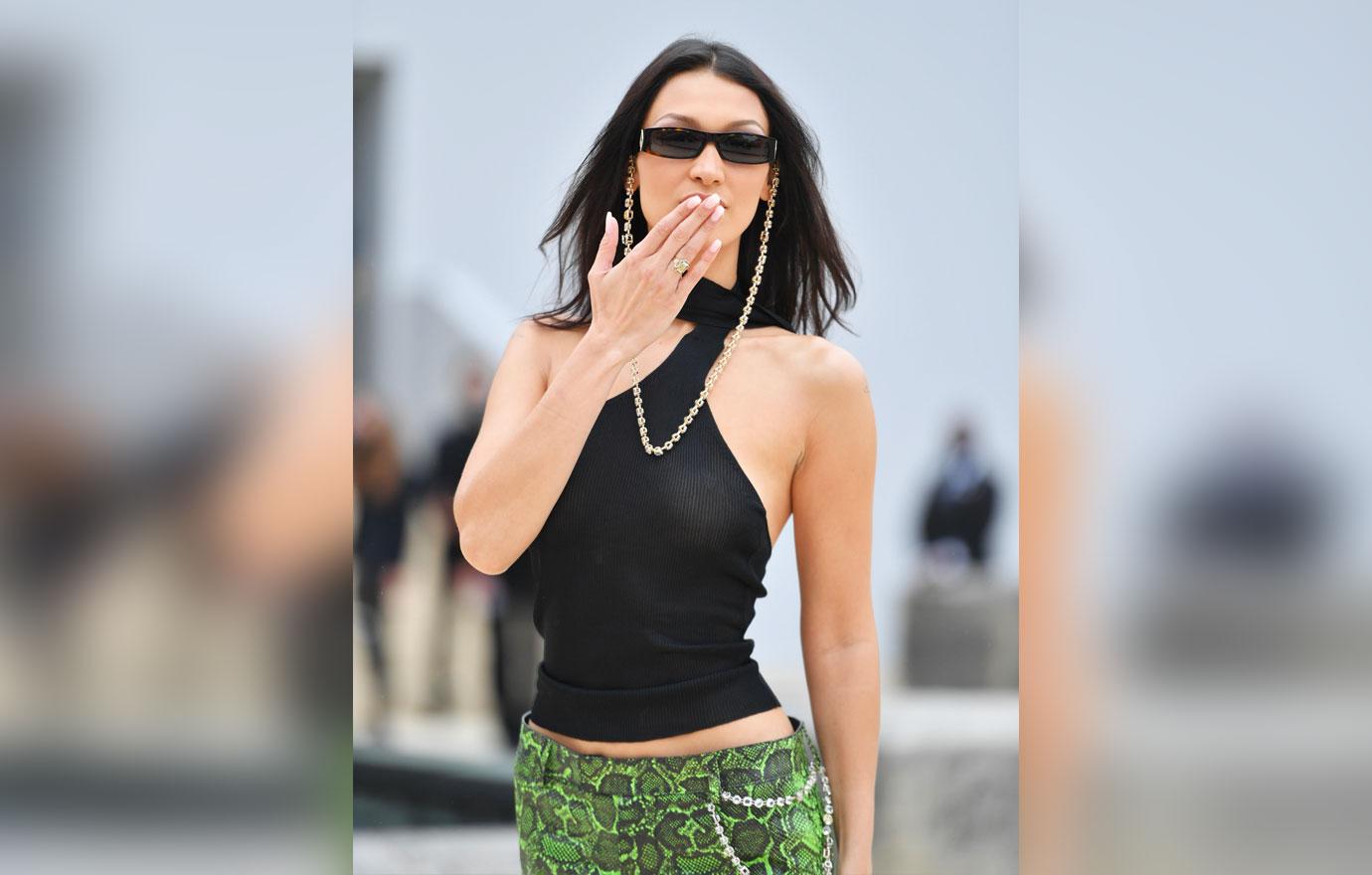 Kisses for the camera! The brunette babe also wore sunglasses with a gold chain for the event.
Hadid also documented her time in Paris and uploaded photos of herself getting ready. "This was insane!!!! I love you guys sooo much. And seeing all your beautiful faces. Another beautiful show by @mrkimjones," she captioned a photo of herself surrounded by fans.
Article continues below advertisement
Even though Hadid is a super successful model, she got real about the downfalls of her career.
"It's not very giving, being a model, it doesn't warm your heart," she said. 'It's not as rewarding for the soul as most things."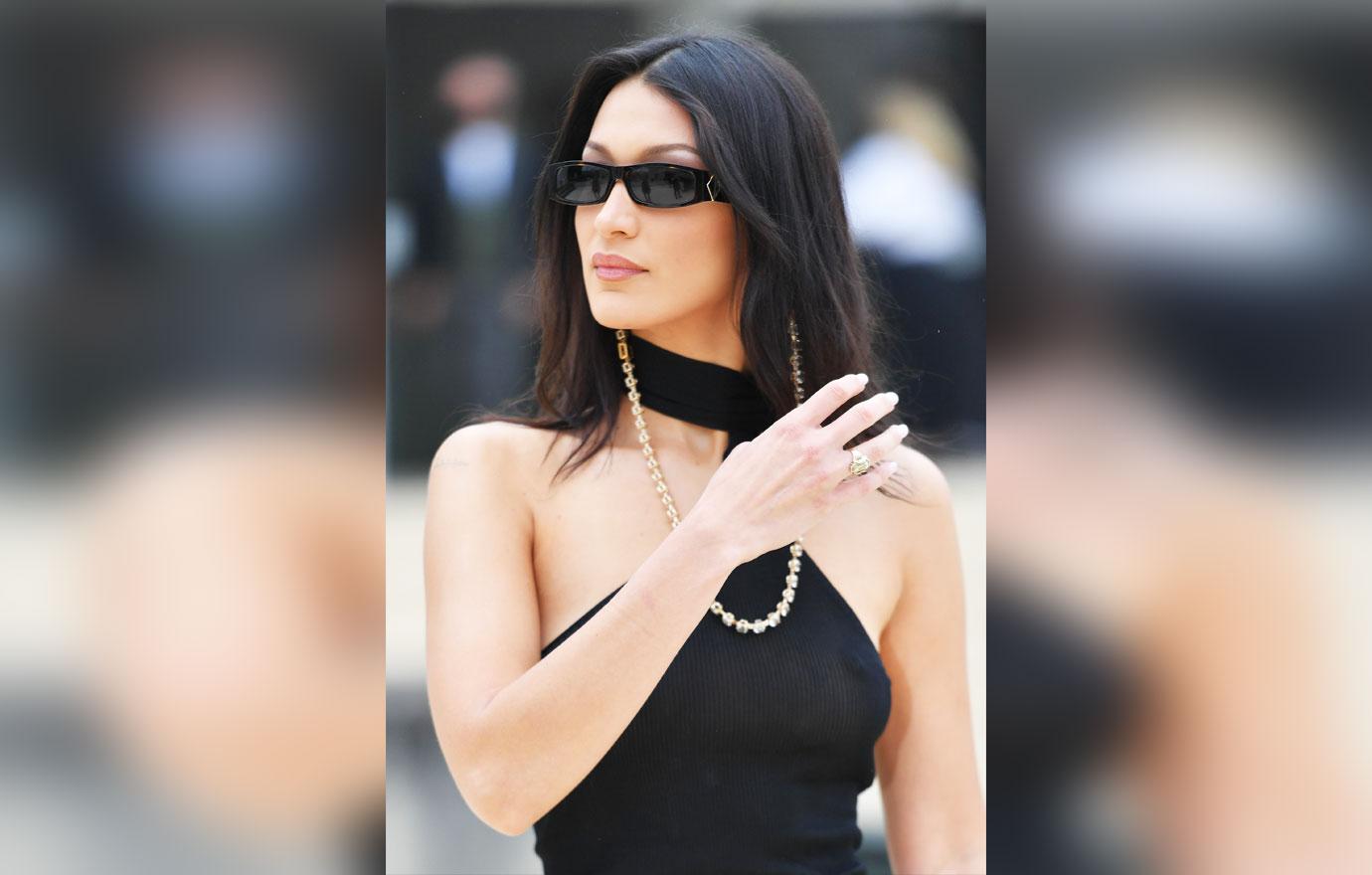 "It's really tough. You're going to get scrutinized for anything that you do. So if you're skinny and have a sick body and you don't have a butt, people are going to say, 'Why do you have no butt?' And then you go and get a fake butt and they get mad at you because you have a fake butt. And then you don't have boobs, and it's just a whole circulating circle," she continued.
Article continues below advertisement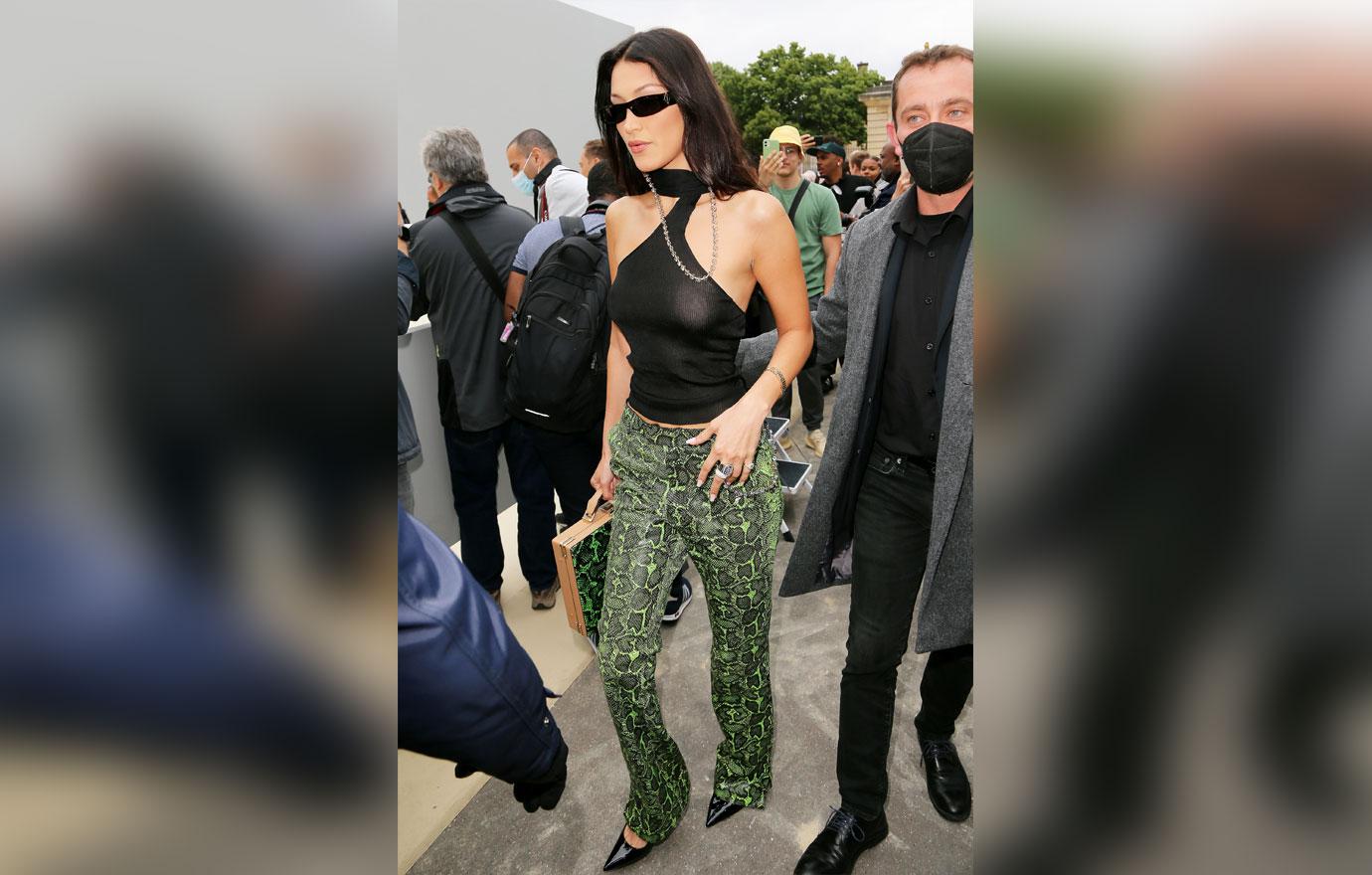 However, she noted that there is no competition between her and sister Gigi Hadid.
"There's no reason for us to be mad at each other or competitive," she admitted. "There are enough jobs in the world for both of us. If we get booked on a job and she gets it or I get it, we're both happy for each other."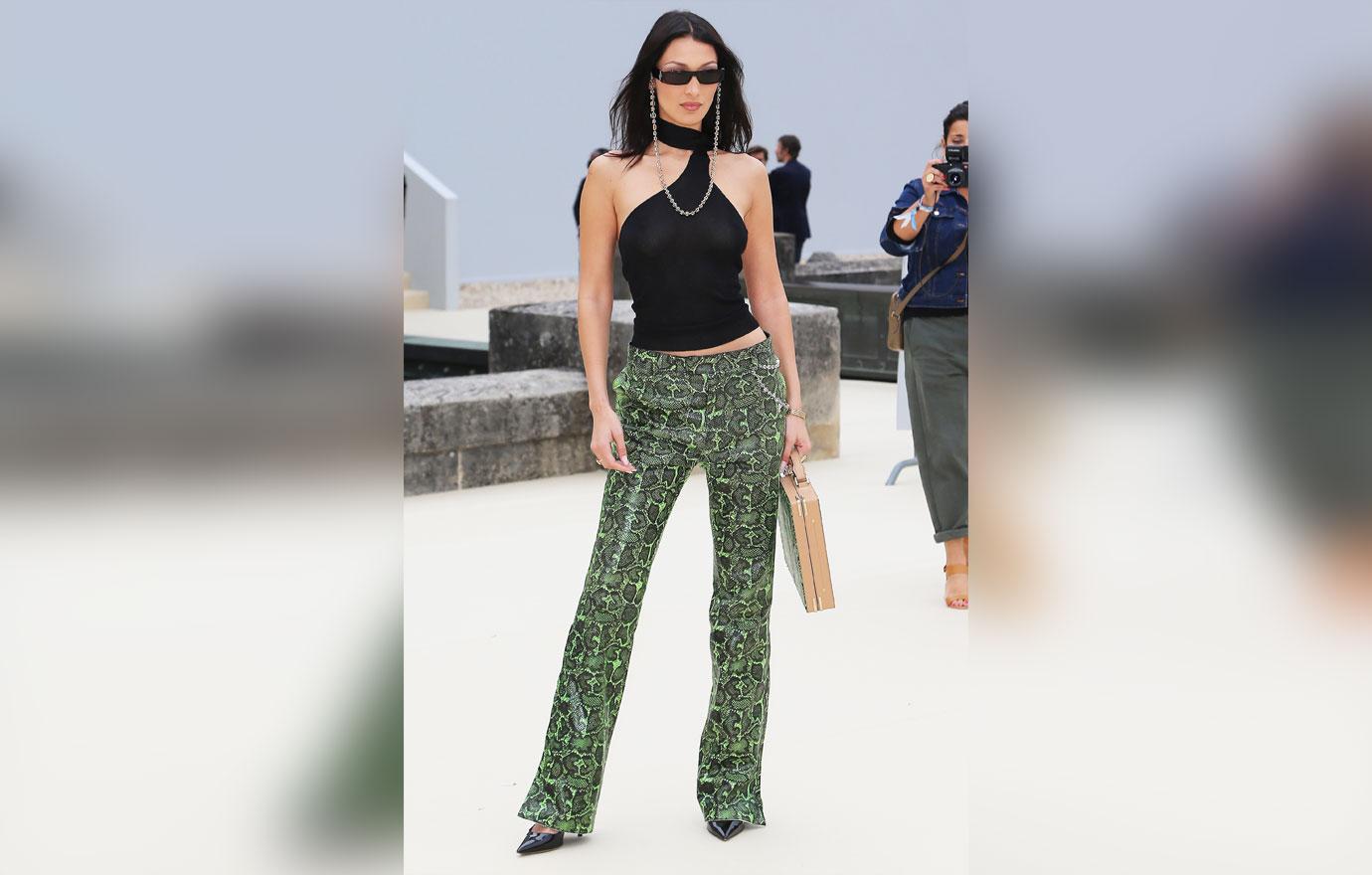 Strutting her stuff!
After everyone has been in lockdown for the past year, it looks like the Hollywood A-lister is happy to be back on the road again.