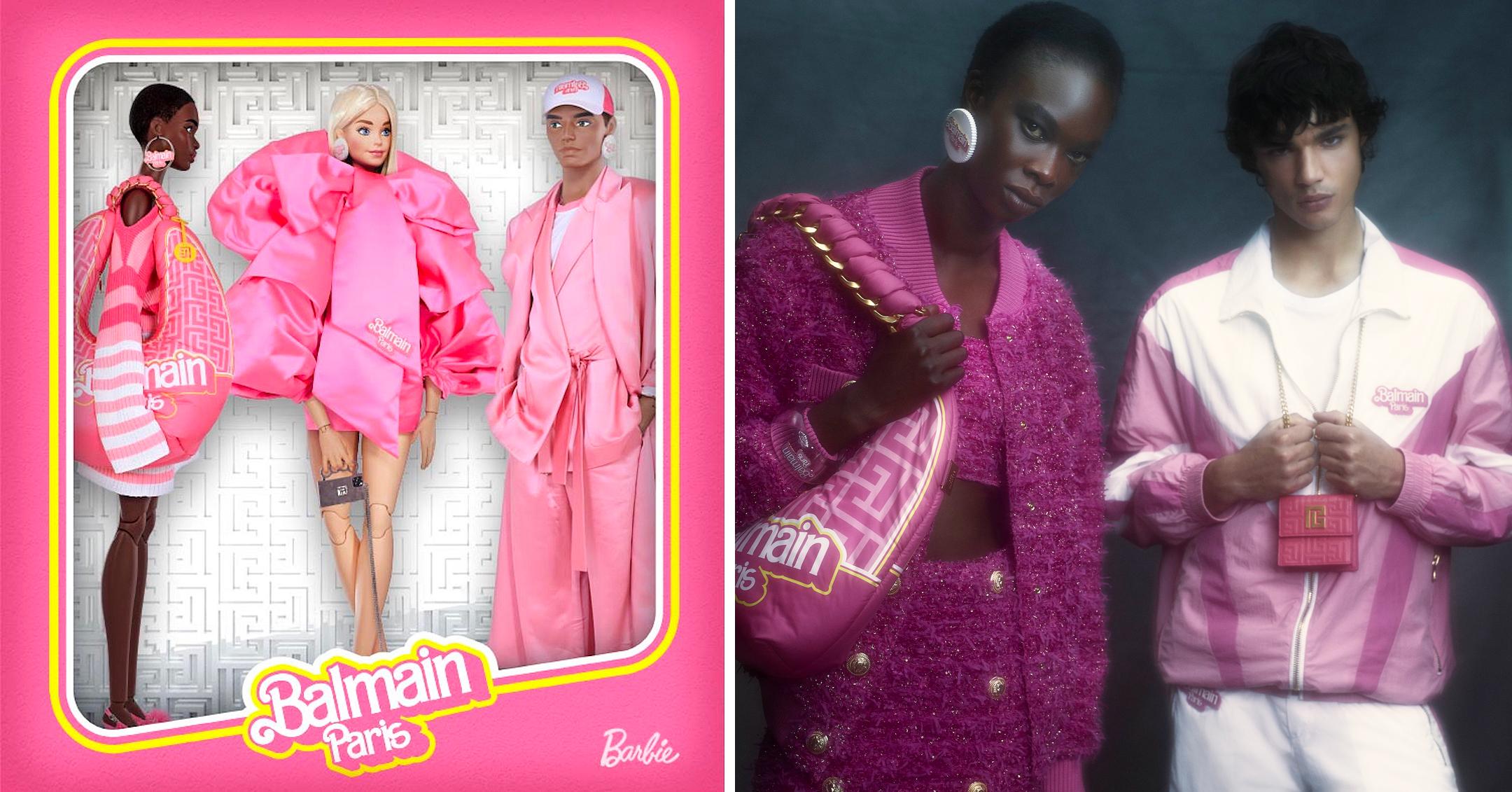 Fashionistas Will Be Tickled Pink By Barbie & Balmain's New Collab That Features Chic Clothes & Unique NFTs — Photos
Barbie has officially entered the world of hi-tech — and high fashion!
The iconic brand has teamed up with French luxury label Balmain to debut a collection of threads inspired by the doll, and alongside the unveiling, Mattel announce that they're offering three unique Barbie x Balmain NFTs (non-fungible tokens) to be sold at an auction.
Article continues below advertisement
The coveted NFTs — which are described as "unique, ownable, and transferrable digital items using blockchain technology" — will feature Barbie and Ken avatars. They're also set to come with Barbies dolls who are rocking a mini Balmain outfit.
Mattel touted the package as the perfect way to unite the "worlds of digital and traditional collecting."
Check out the one-of-a-kind dolls and the new Balmain attire below!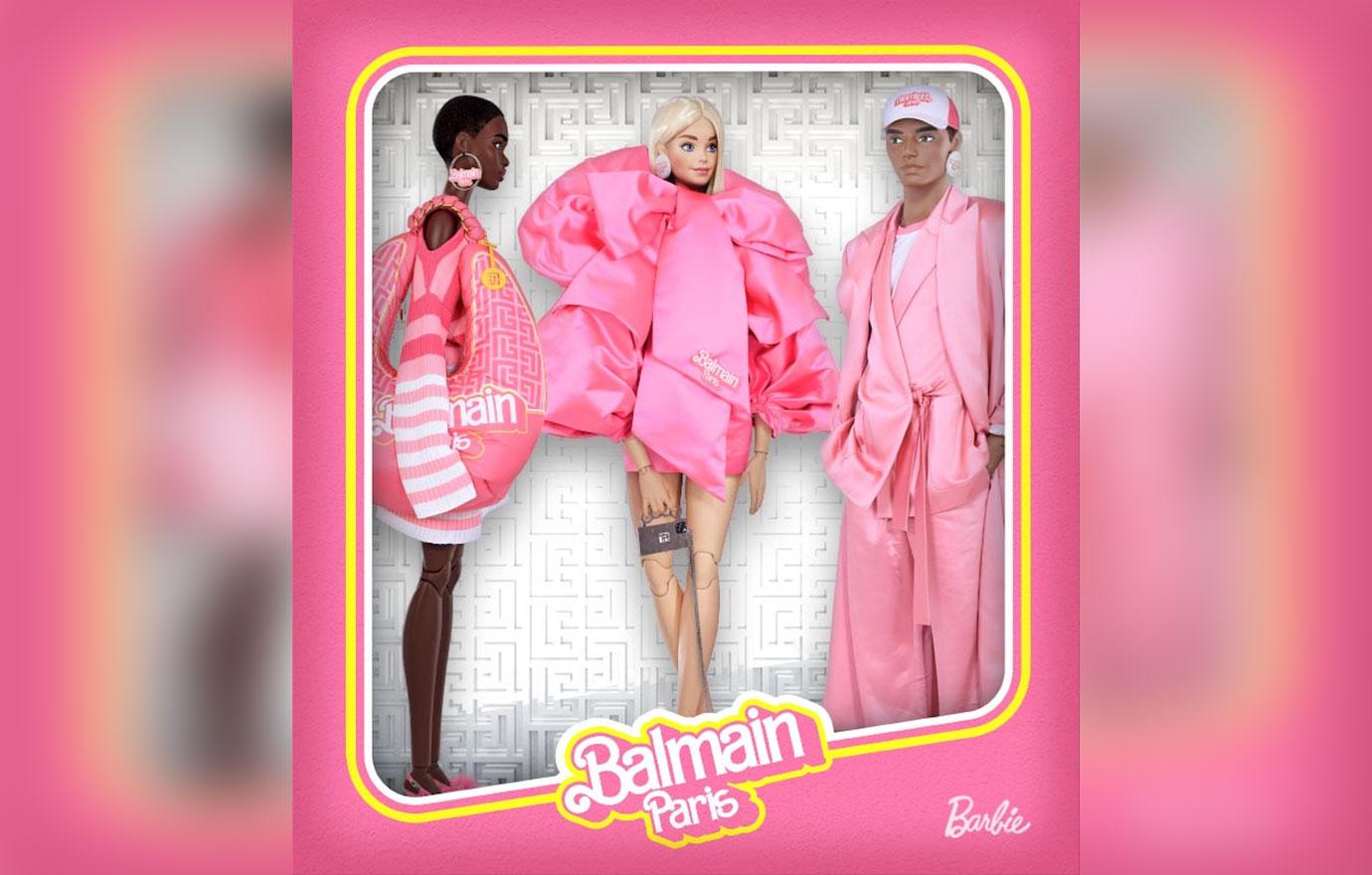 Think pink! Nearly every item in the collection features a shade of the pretty hue.
The NFTs will be available exclusively through Mattel Creations via an online auction hosted on mintNFT.
Article continues below advertisement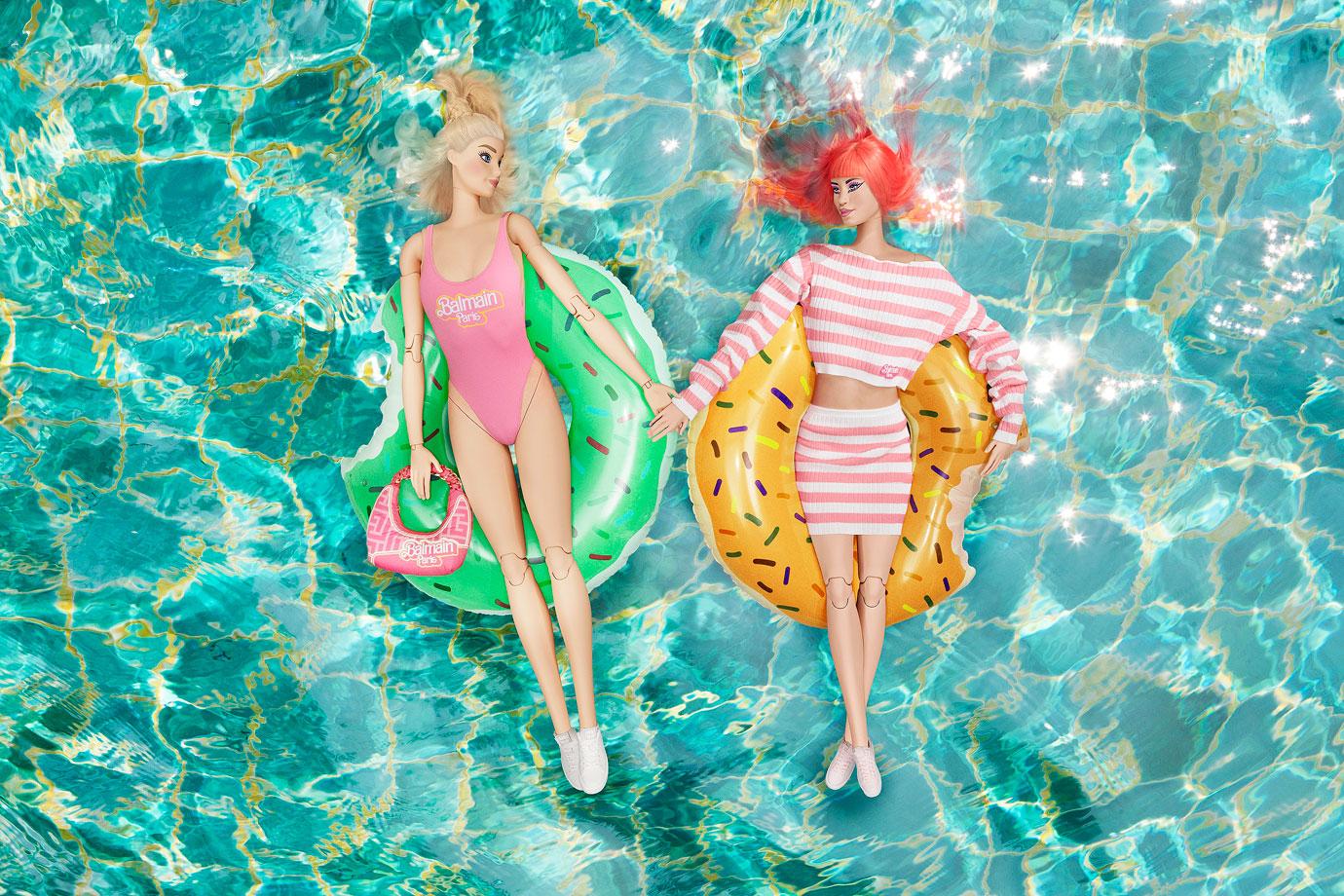 "For me, it's a lot more than just a commercial project. It's very emotional," Balmain's Creative Director Olivier Rousteing told the New York Times, explaining that he was shamed for playing with the toys as a child. "Having Barbie in my Balmain army, making a collection inspired by her where there are no boy clothes or girl clothes, is my small revenge. I think Barbie represents a joyful dream world. There's nothing wrong with a dream. But let's push the dream, and not the dream of the 1950s or 1960s, but 2022."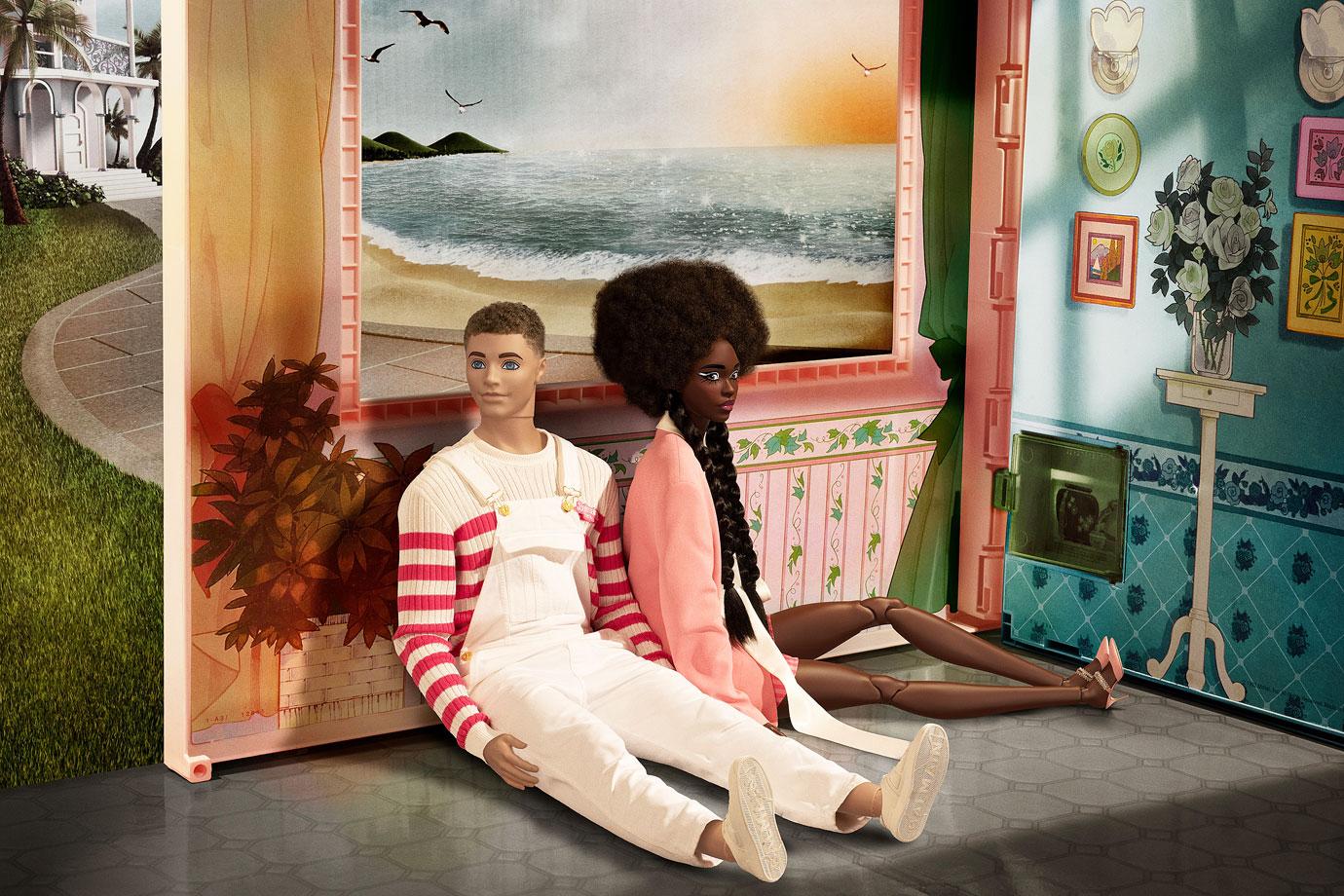 Article continues below advertisement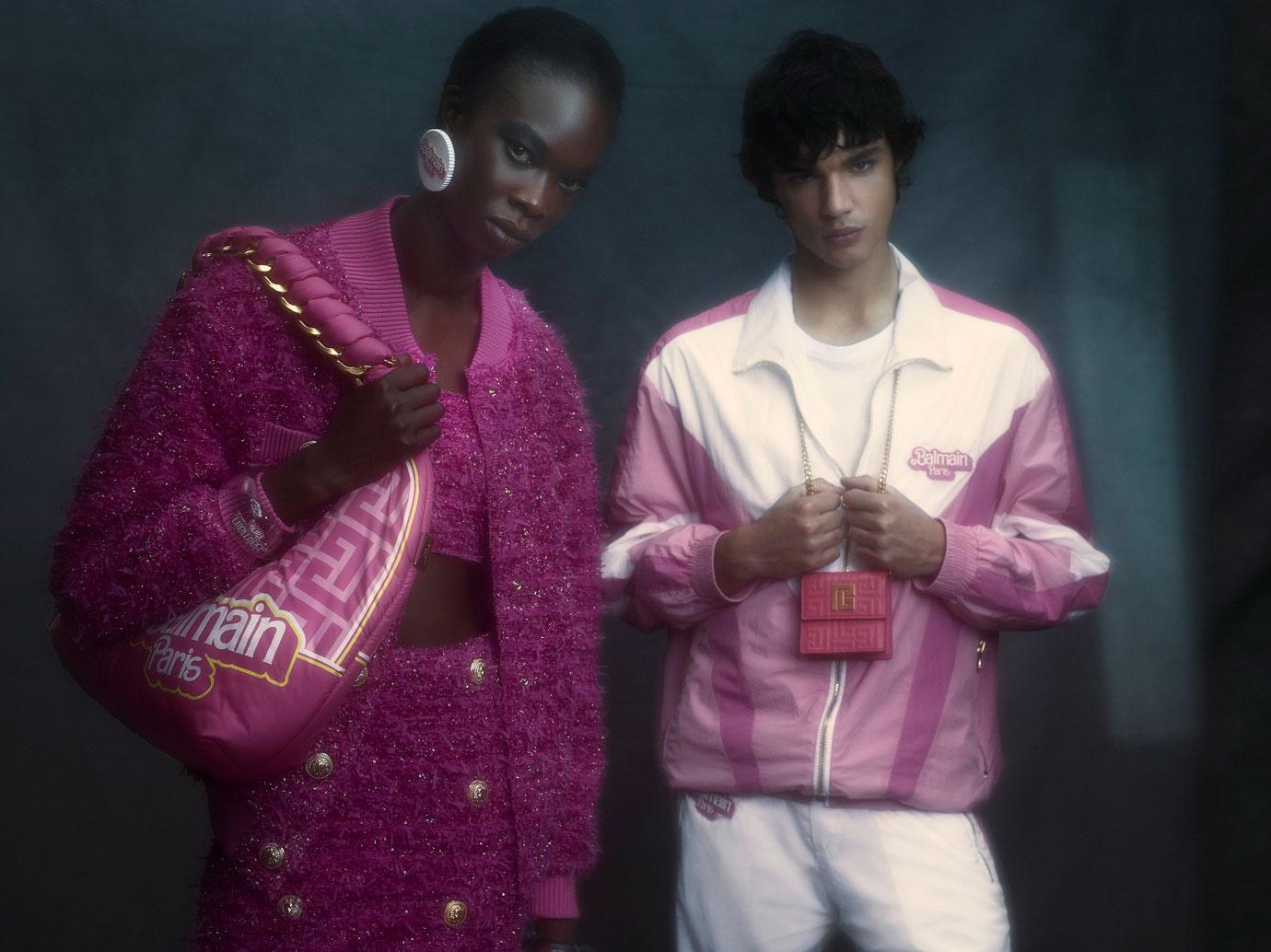 The capsule includes jackets, skirts, bags, jewelry and more.
"From a nostalgic 1990's-era Barbie logo to a 'Barbie pink' Pantone to Barbie's iconic packaging, Rousteing and the Balmain teams' 50+ piece collection intertwines the toy's signatures with the label's hallmarks," Mattel said.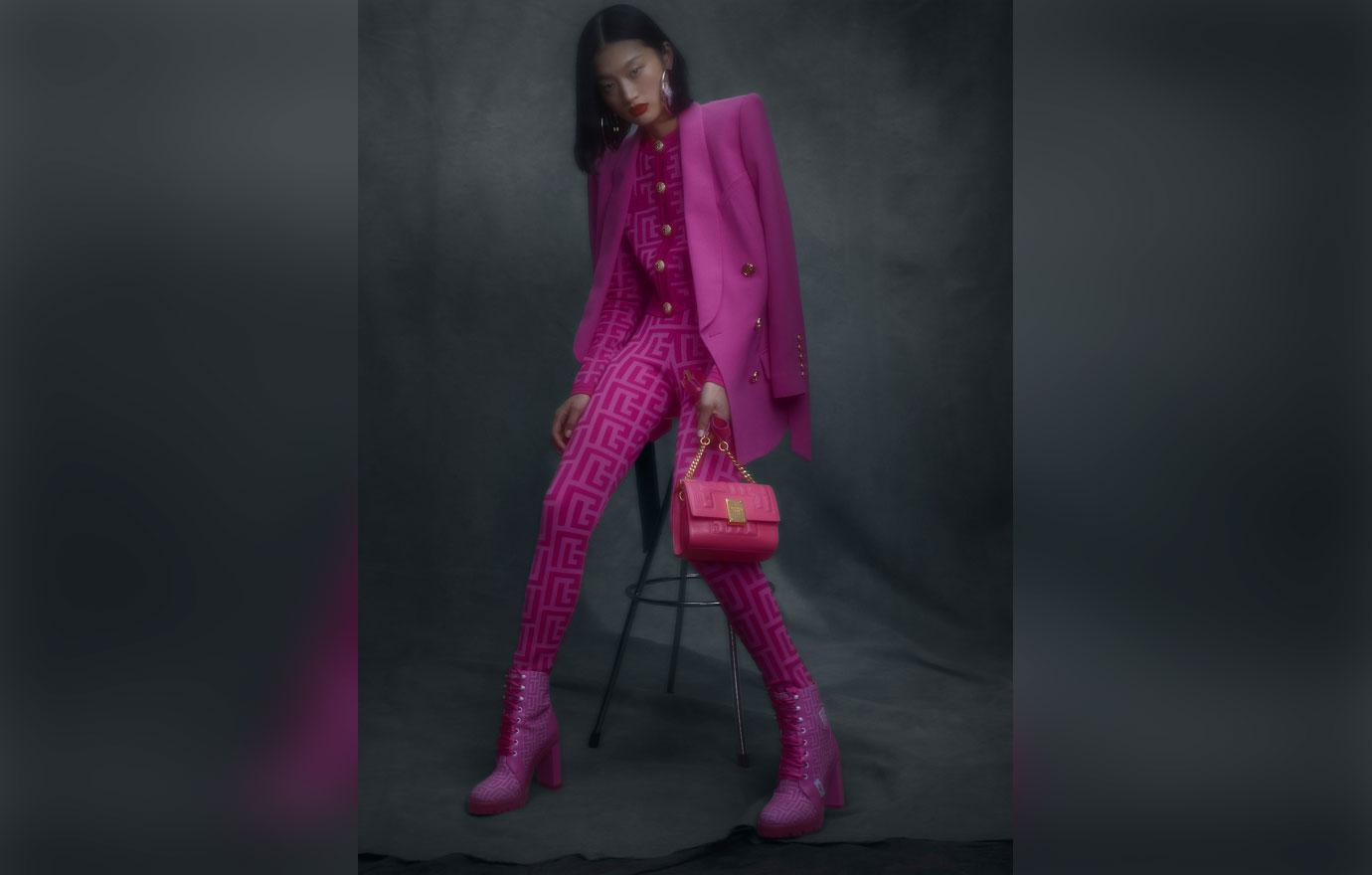 This head-to-toe magenta look can work for a day at the office or a happy hour.
Article continues below advertisement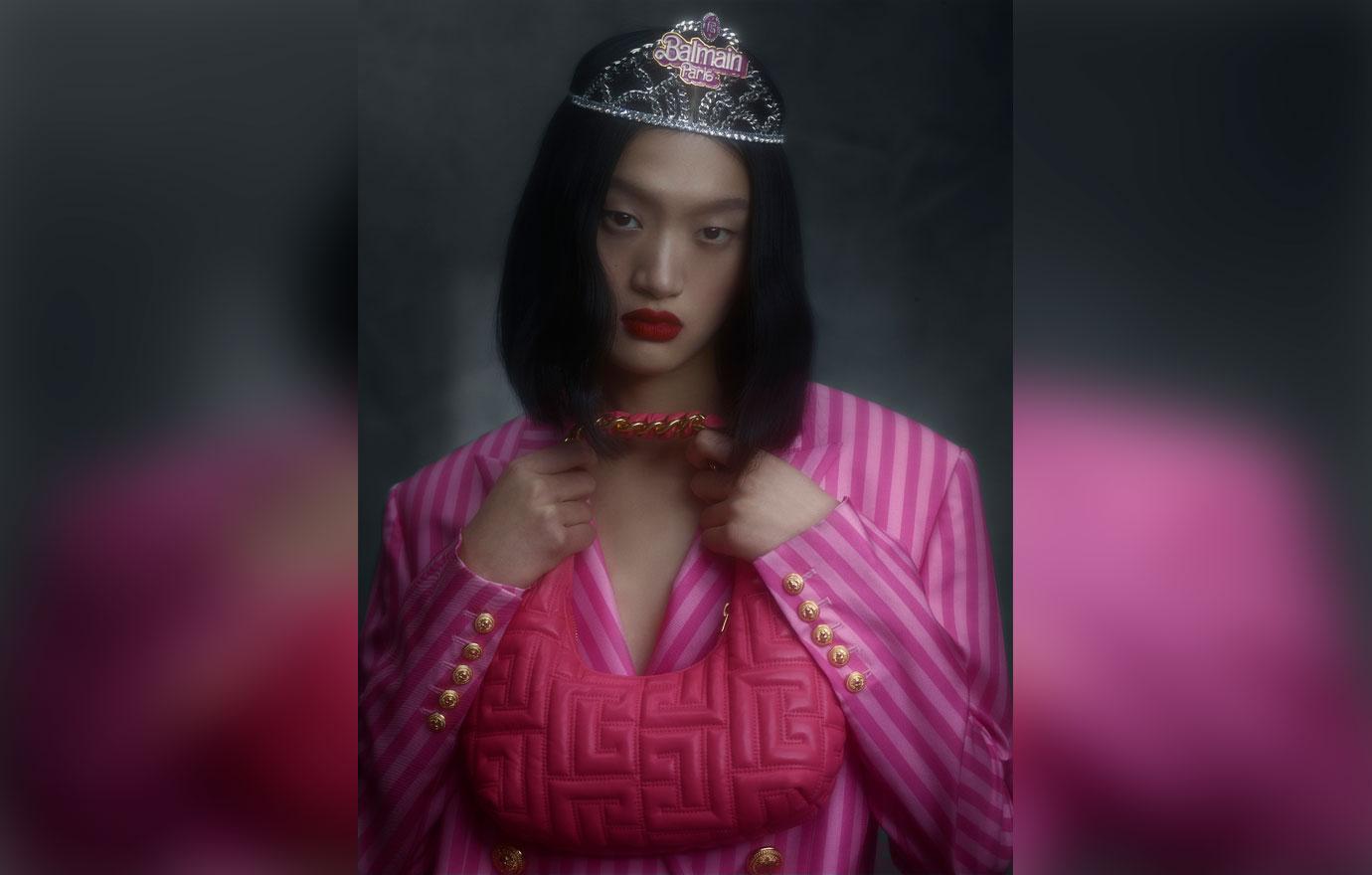 Every girl needs a tiara every now and then! A model rocked the headpiece while clad in a two-toned striped suit.
Mattel President and COO Richard Dickson commented on the collab, noting, "As a fashion house committed to innovation in unexpected and joyous ways, Balmain, under Olivier Rousteing's creative direction, is the perfect partner to translate the iconography that is unique to Barbie into a modern iteration of digital art and physical fashion."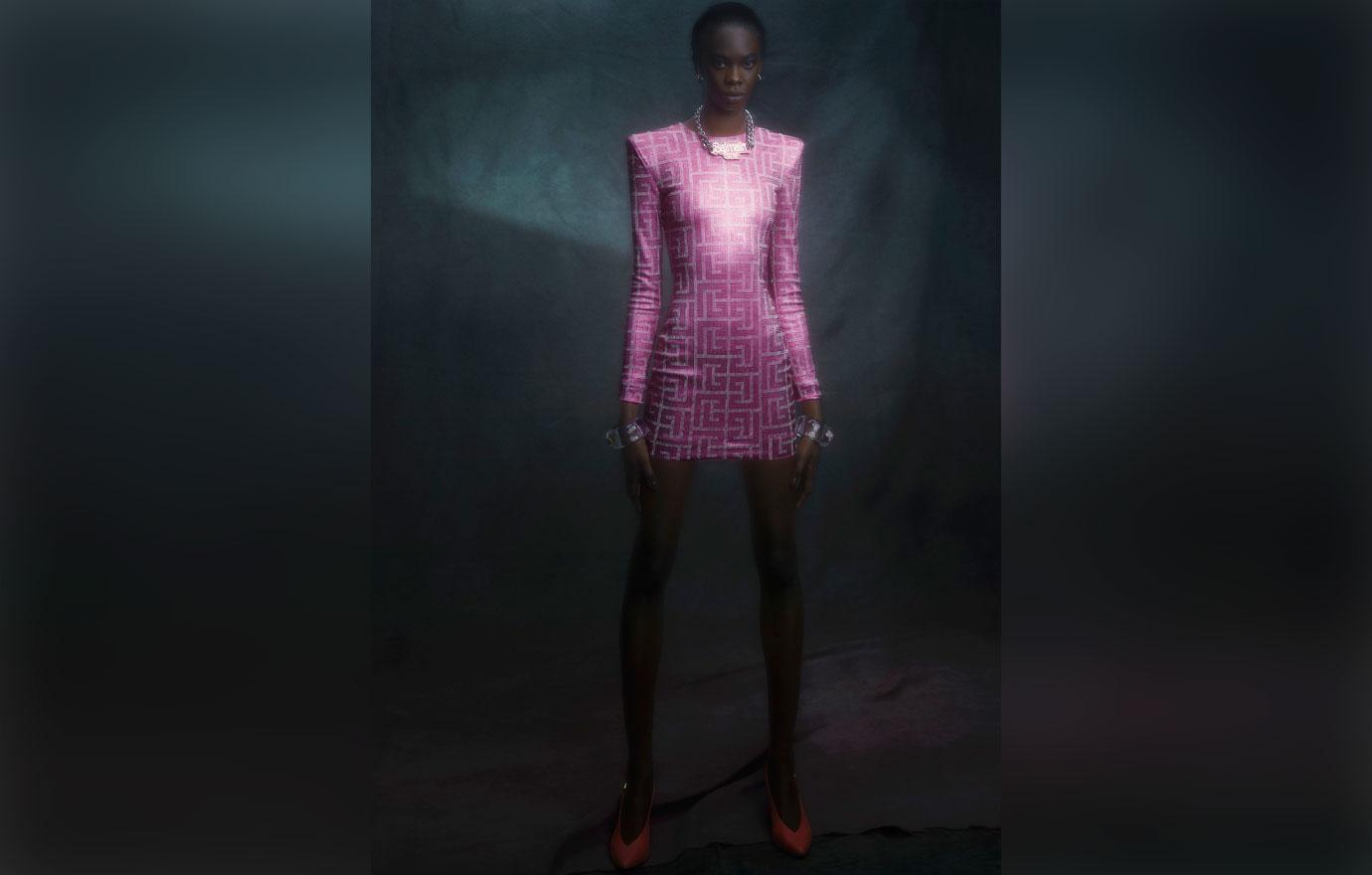 "As our campaign images make very clear, Barbie and Balmain are embarking upon a distinctly multicultural, inclusive and always joy-filled adventure," stated designer Rousteing.
Article continues below advertisement
You can start shopping the collection on January 13 via Balmain stores, balmain.com and retailers worldwide.