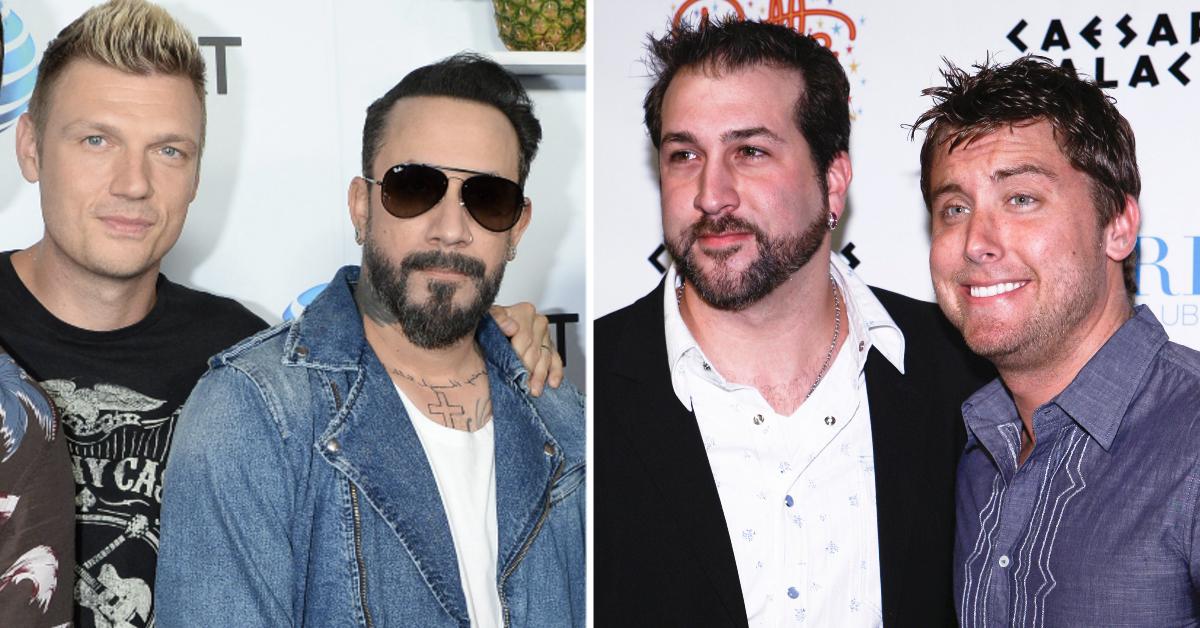 Members Of The Backstreet Boys & *NSYNC Came Together To Perform For A Pride Event — But 'Back-Sync' May Be Here For Good!
During the height of boy band mania, you had to choose a side: you were either a diehard *NSYNC fan or an obsessed Backstreet Boys lover. However, in 2021, you can finally have the best of both worlds.
In honor of Pride month, BSB's AJ McLean and Nick Carter teamed up with *NSYNC's Joey Fatone and Lance Bass to perform at a benefit event; and though the collab started out as a one-night show, the guys hinted that more music may be in the future!
Article continues below advertisement
"There's been a lot of positive feedback from the fans," McLean noted to Entertainment Tonight. "A lot of fans for the last almost 30 years have wanted to see this happen in any level, whether it's all 10 of us or four of us, whatever that is. And now that's it's happening, even if it's just one time, I don't know, this may not be just a one-off."
Article continues below advertisement
Carter's words only added to fans' excitement.
"I think that if we did an album or something like that, it would follow up with a tour, it would follow up like this huge thing," he shared. "And you know, right now, I think what we're focused on is what's in front of us with Pride, what's in front of us with this event, what we're doing for a good cause and I think growing and blossoming our relationship. Because the more that we talk, the more ideas come out of it."
At the L.A. event, the four guys sang the group's biggest hits: "I Want It That Way" and "Bye, Bye, Bye," and towards the end of the latter, they broke out the original choreography.
Though the group hadn't performed together before, getting together was less stressful than you'd think.
Article continues below advertisement
"The dynamics are different when you mix-and-match different groups," Carter explained to Variety. "It's exciting and fun because it brings out a whole other personality that you wouldn't necessarily do in your own group."
"It just fits," McLean declared of their chemistry. "Not that that the five of us [Backstreet Boys] don't work because we obviously do, but it's a different feeling. It's like when you've been in the same relationship for a long time, take a break, meet somebody new and it's fresh and exciting!"