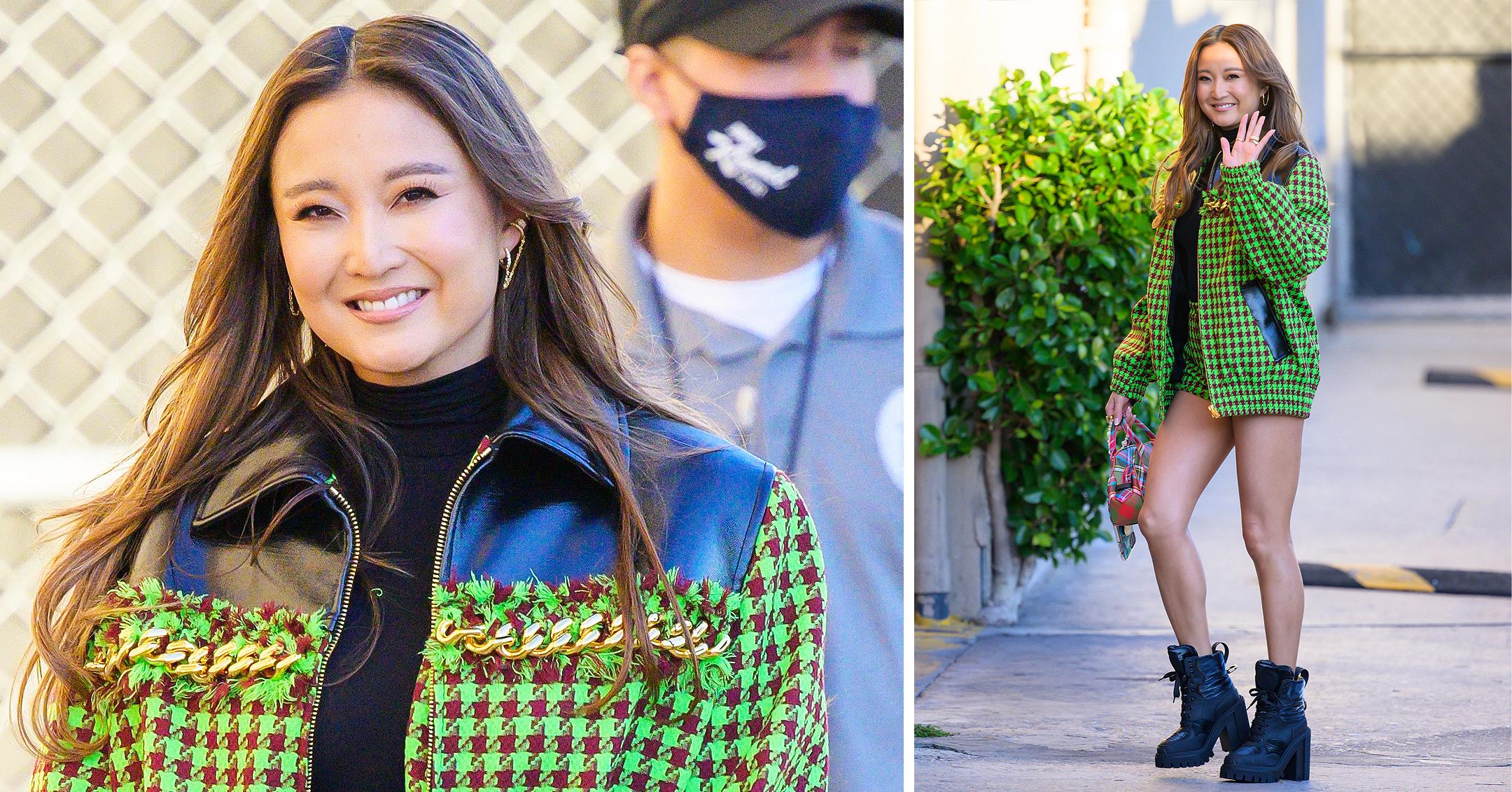 So Vibrant! 'Emily In Paris' Star Ashley Park Stands Out In A Lime Green Versace Jacket & Matching Shorts — Pics!
January 20 marked a very special day for Ashley Park: the actress revealed that her appearance on Jimmy Kimmel Live! was her very "first late night" gig!
Needless to say, she was dressed to impress for the occasion, wearing a bright matching set from Versace.
Scroll down to see her vibrant outfit!
Article continues below advertisement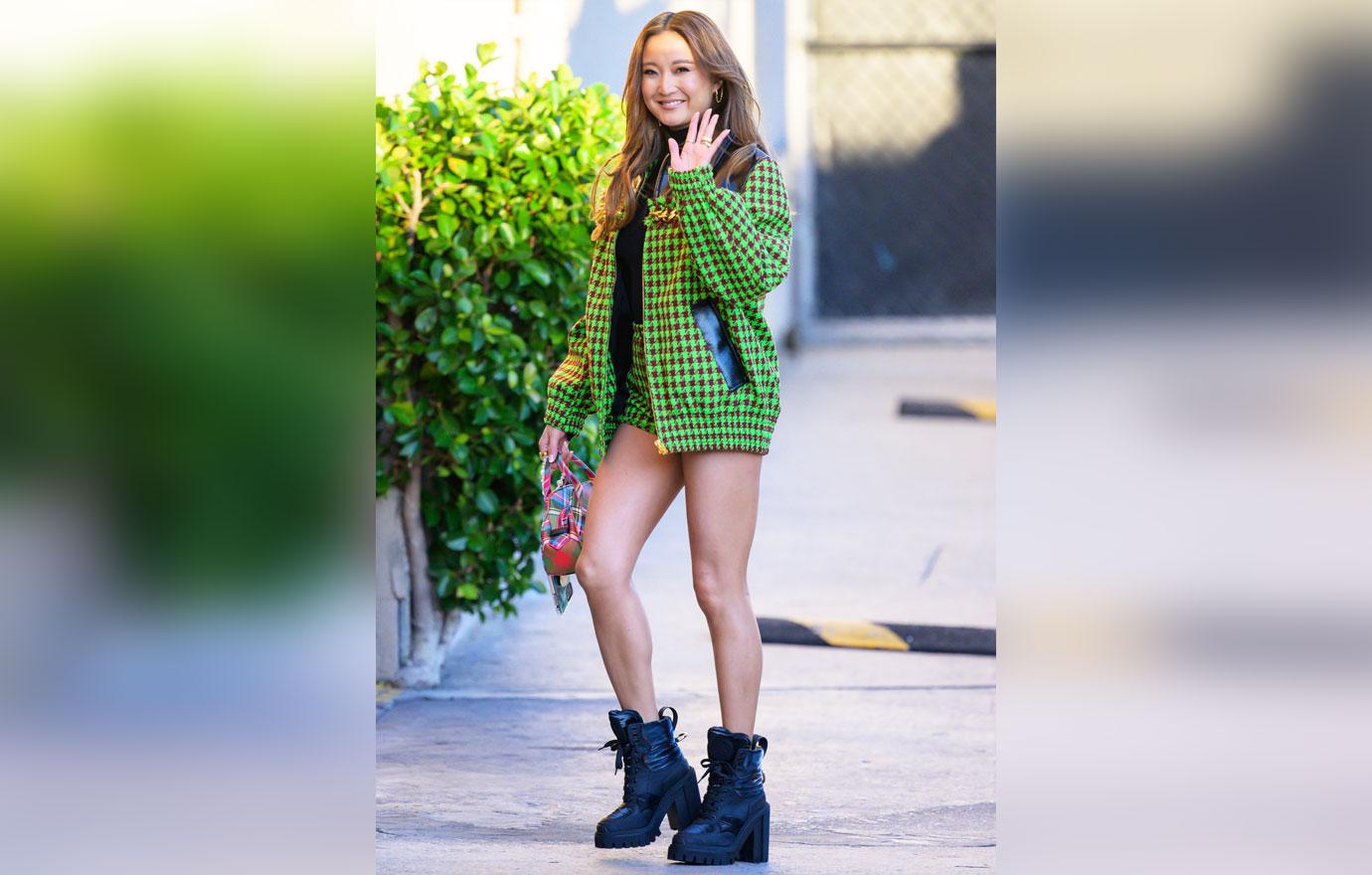 The Emily in Paris star is just as stylish as her fictional character!
For the show, she wore a brown and electric green houndstooth print jacket and matching shorts, both by Versace. She also put on a pair of chunky, black lug-soled heeled booties and carried a colorful plaid purse.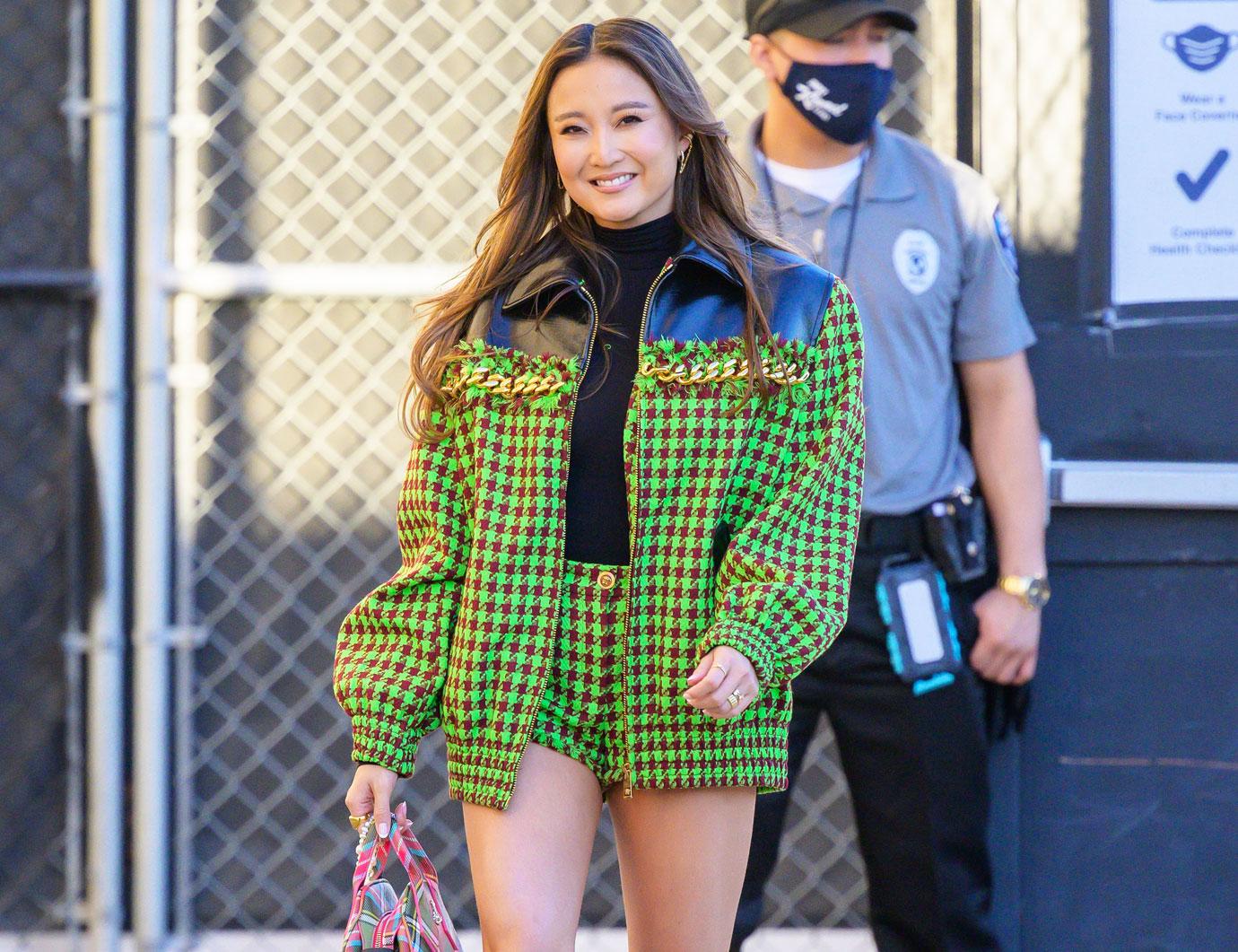 After filming, she took some photos backstage and shared them on Instagram.
"Best time ever, I have no recollection of what I said so you'll have to tune in to find out!" she wrote in her caption. She joked that during her chat with Kimmel, she "only swore once and lost my cool like 4 times!"
Article continues below advertisement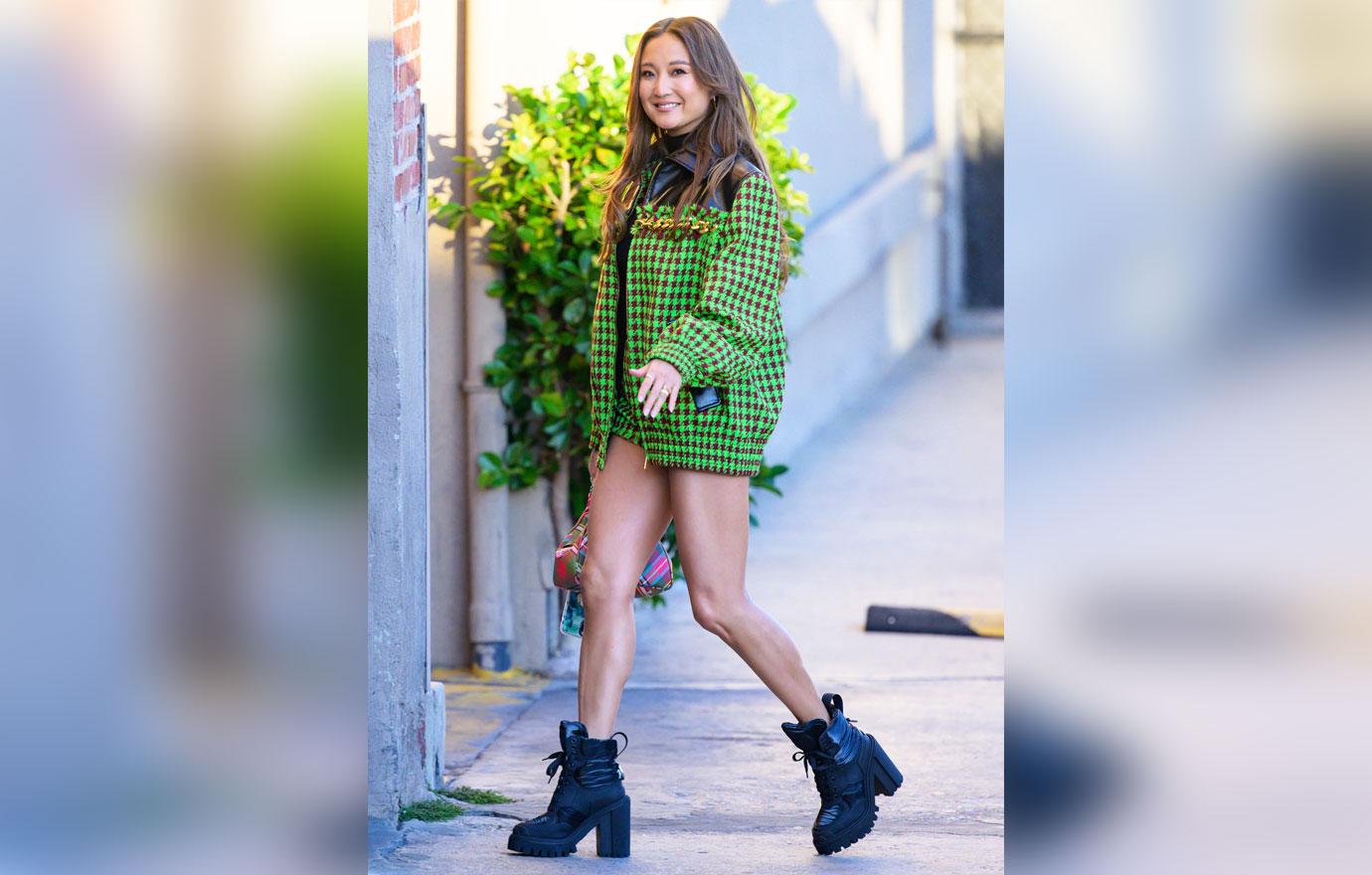 The Broadway veteran revealed that her Emily in Paris costar Lily Collins sent her a bouquet of flowers before the taping.
"Happy first late night to my strong, fierce, brave, and wild soul sister. Can't wait to watch you shine," Collins' note read. "Have the best time and soak in this moment. SO proud of you. Love you forever, Lily xo."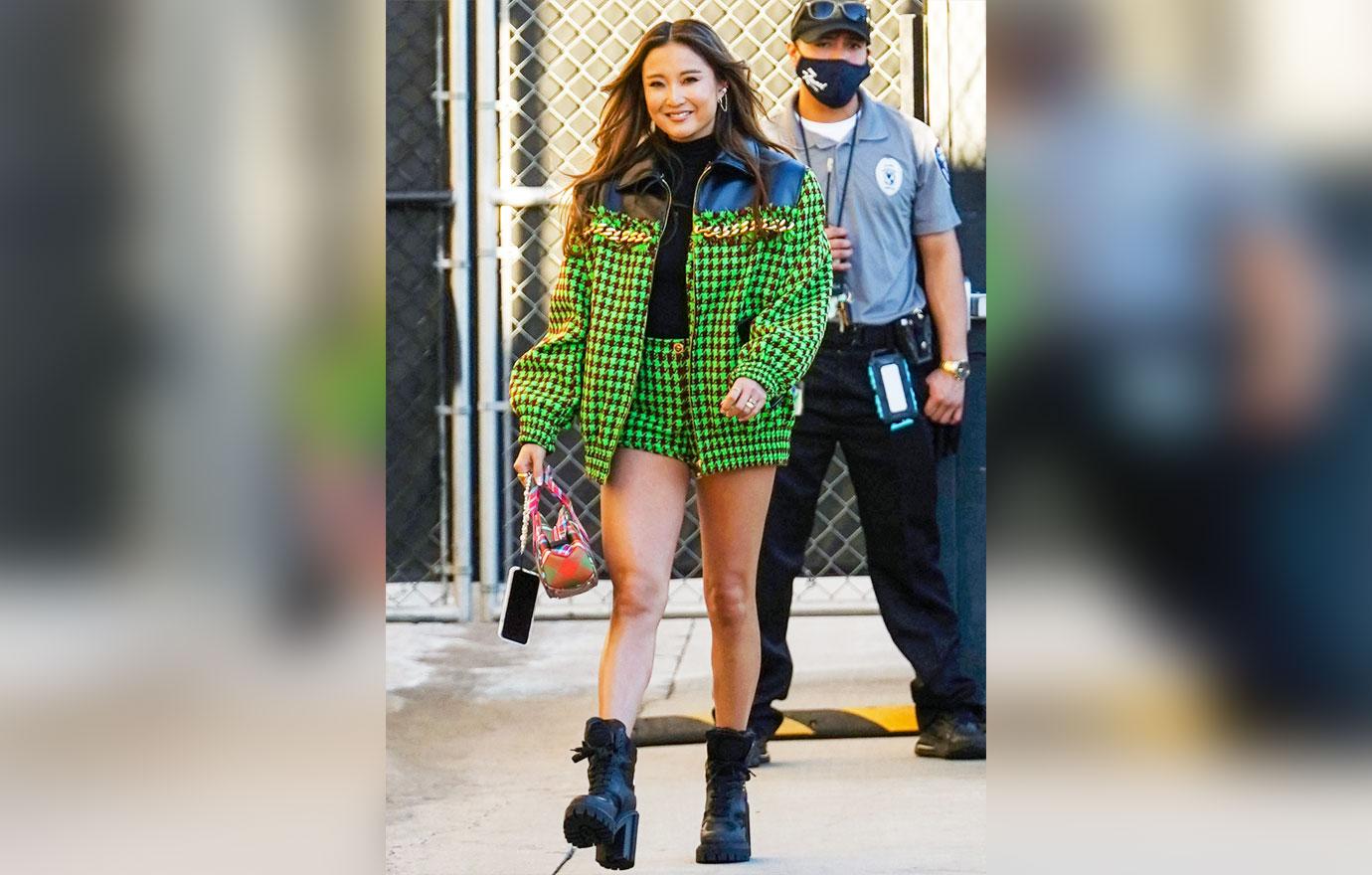 On Kimmel's show, the Tony Award nominee dished on her experience with the French language.
"I did take six years of French in middle school and high school. I am not fluent, but what is funny, especially this past season, I have run into a lot of locals who I have seen the show and they assume I am a fluent in French. It's rather interesting," she explained. "I will be at a restaurant and a waiter will come up and I'll take off my mask and he will say, 'It's Mindy,' and he will start rattling off in French, and I do not want to offend them, so I just nod along."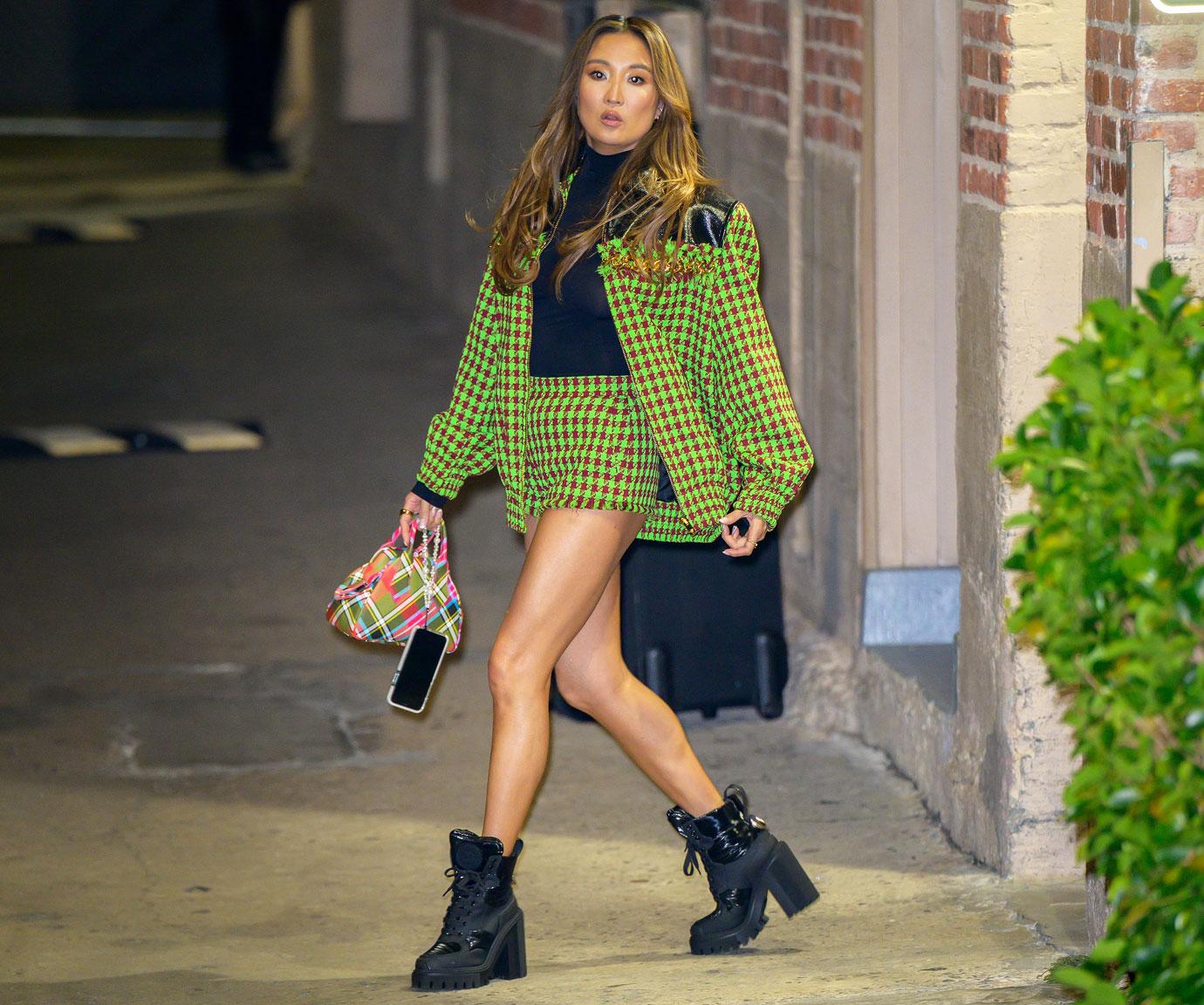 Park insisted that she's "getting better" at learning the language, and she's "determined" to be more fluent by the time the show begins production on season 3.
The second season is currently streaming on Netflix.