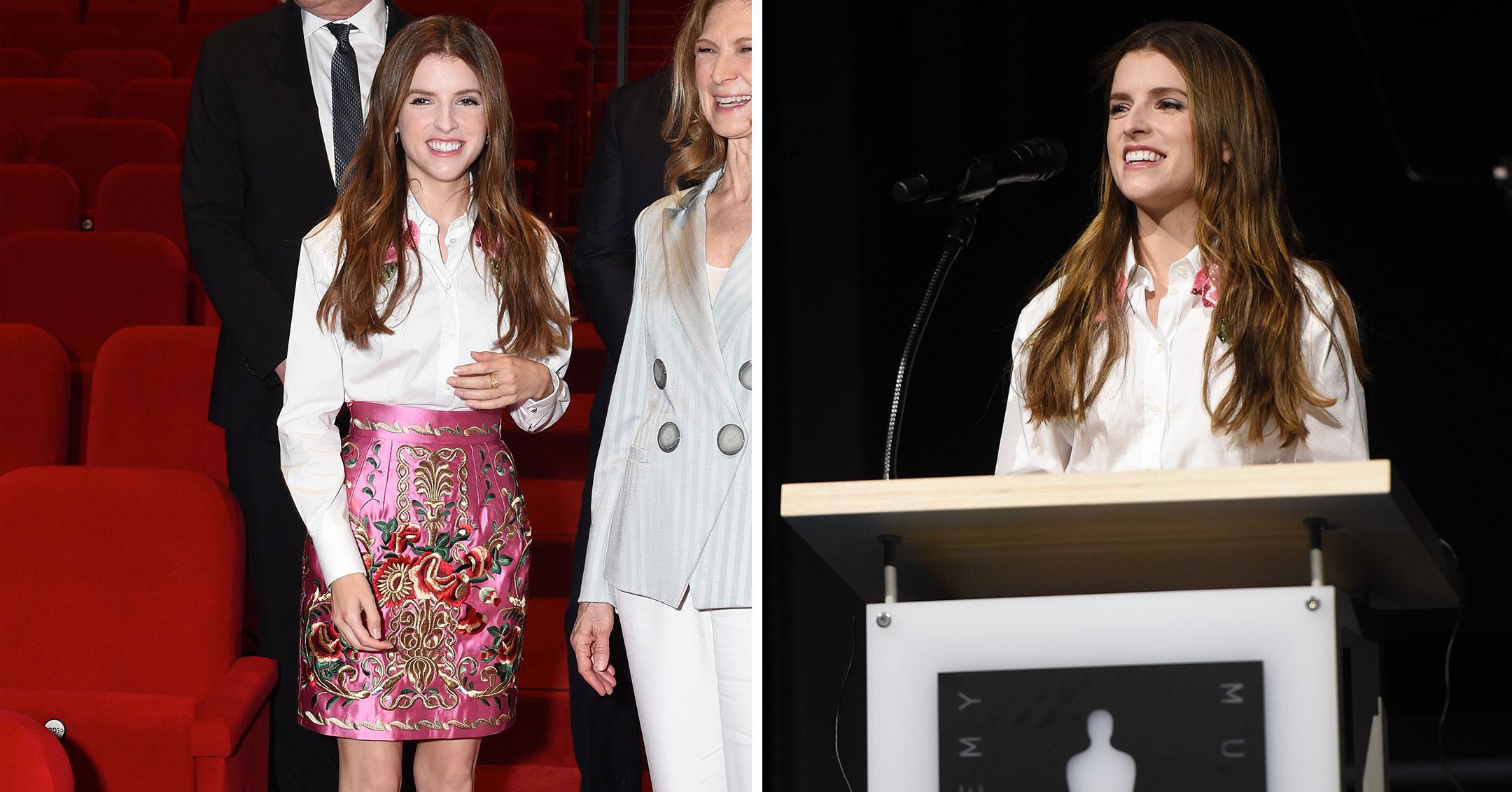 Anna Kendrick Wears An Embroidered Satin Skirt To The Opening Of Los Angeles' Movie Museum — Pics
After nine years in the making, the Academy Museum of Motion Pictures in Los Angeles is finally opening its doors to the public on September 30!
To mark the special occasion, Tom Hanks and Anna Kendrick stopped by on September 21 to take a tour and thank everyone who played a part in creating the space that celebrates filmmaking.
Scroll down to see what the actress wore for her appearance!
Article continues below advertisement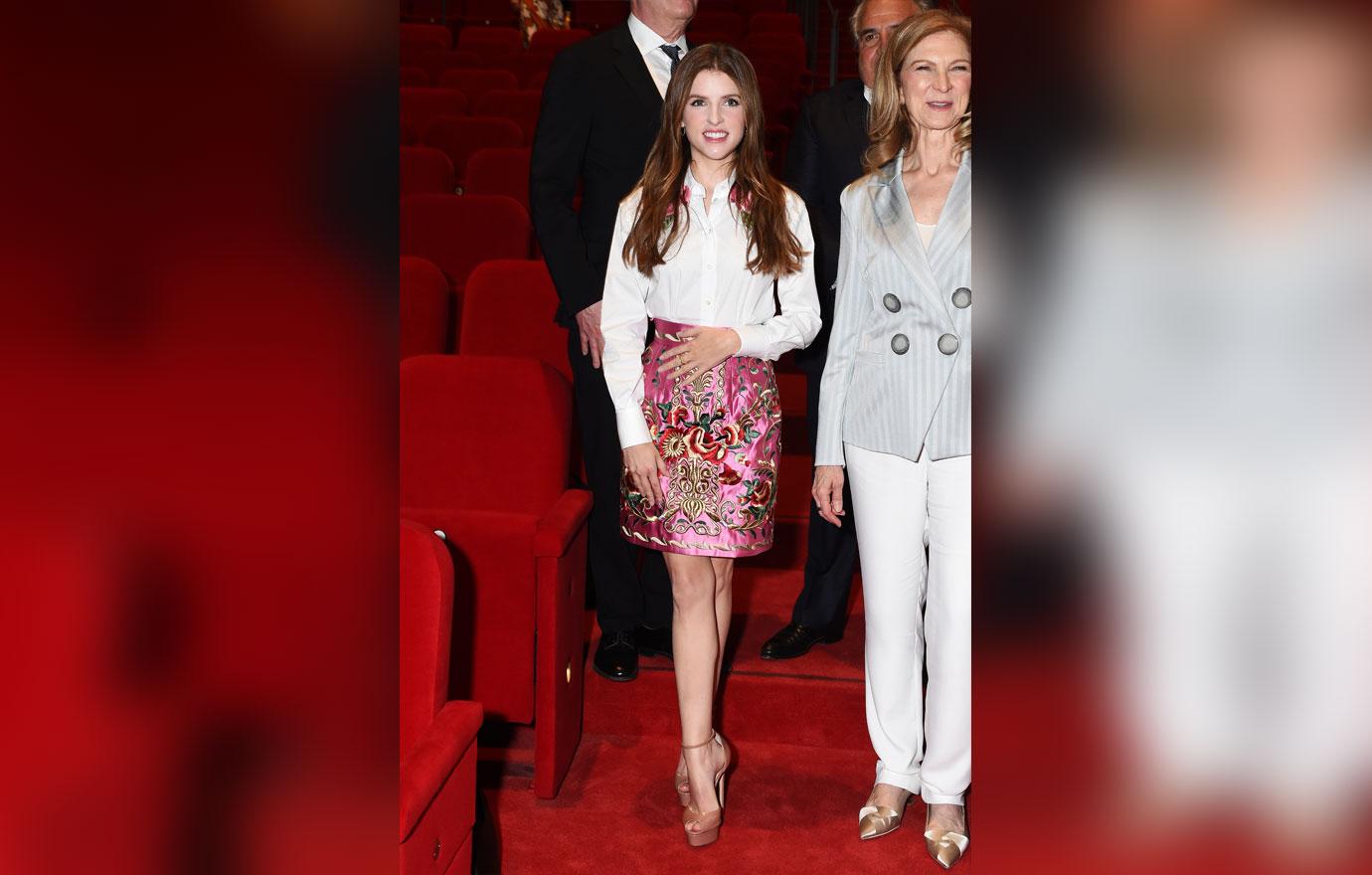 Before taking the stage, Kendrick stood in the red velvet seating area with other guests.
The Pitch Perfect star looked elegant but youthful in a white button-down shirt, an embroidered pink satin skirt and beige ankle-strap stilettos.
The museum sits on a 300,000-square-foot campus and actually consists of two buildings that are connected by glass bridges. Inside, there are two movie theaters, countless other screens playing movie clips on a loop and tons of memorabilia from flicks like The Wizard of Oz and Star Wars.
Article continues below advertisement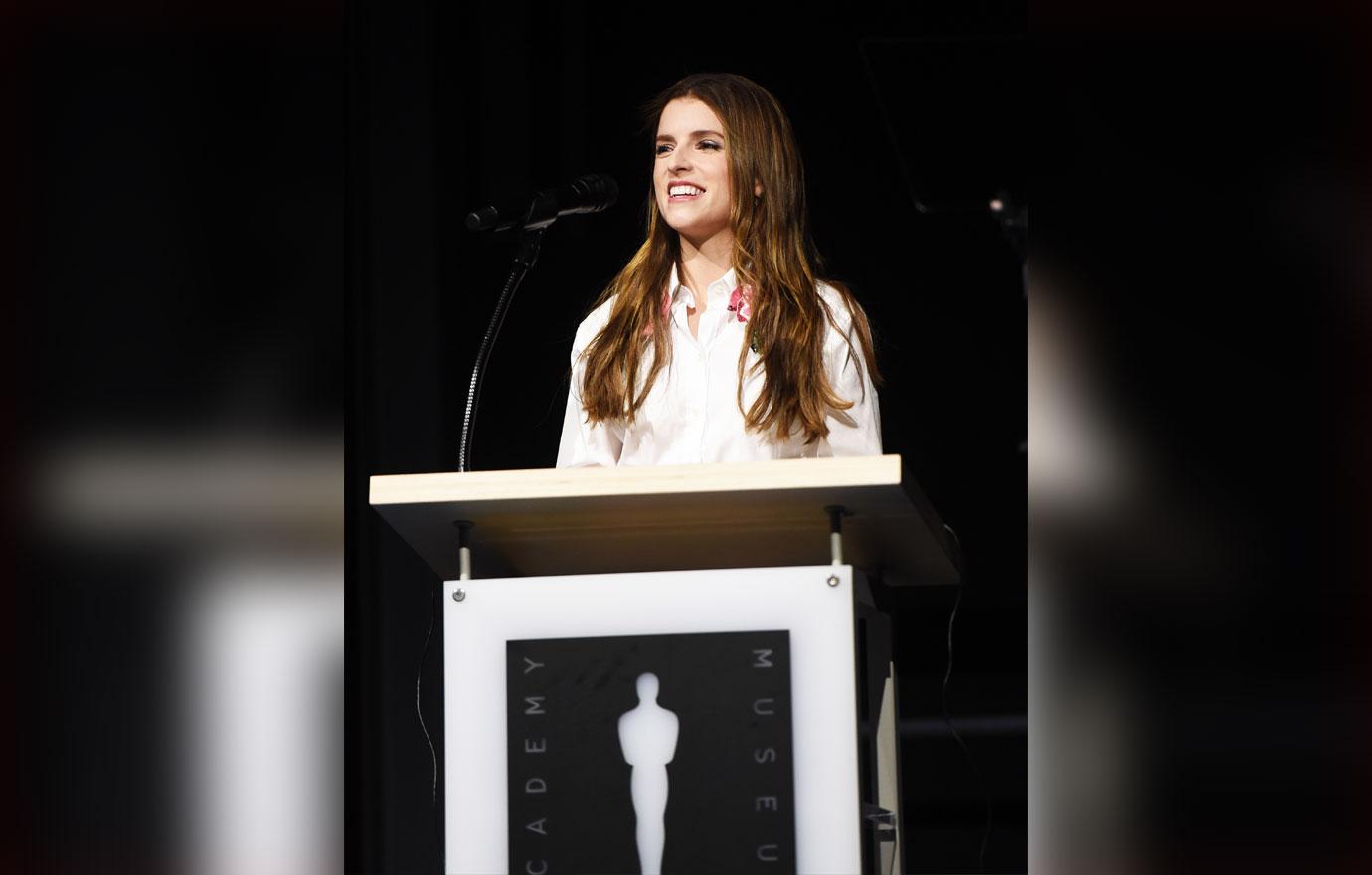 The "Cups" crooner expressed her excitement over the museum's opening in her speech.
"It is shiny and new and enormous, and it's crammed with about 125 years' worth of ideas and dreams and life-changing cinematic experiences," the Oscar nominee revealed. "Everybody who works in the movies wants to see this place."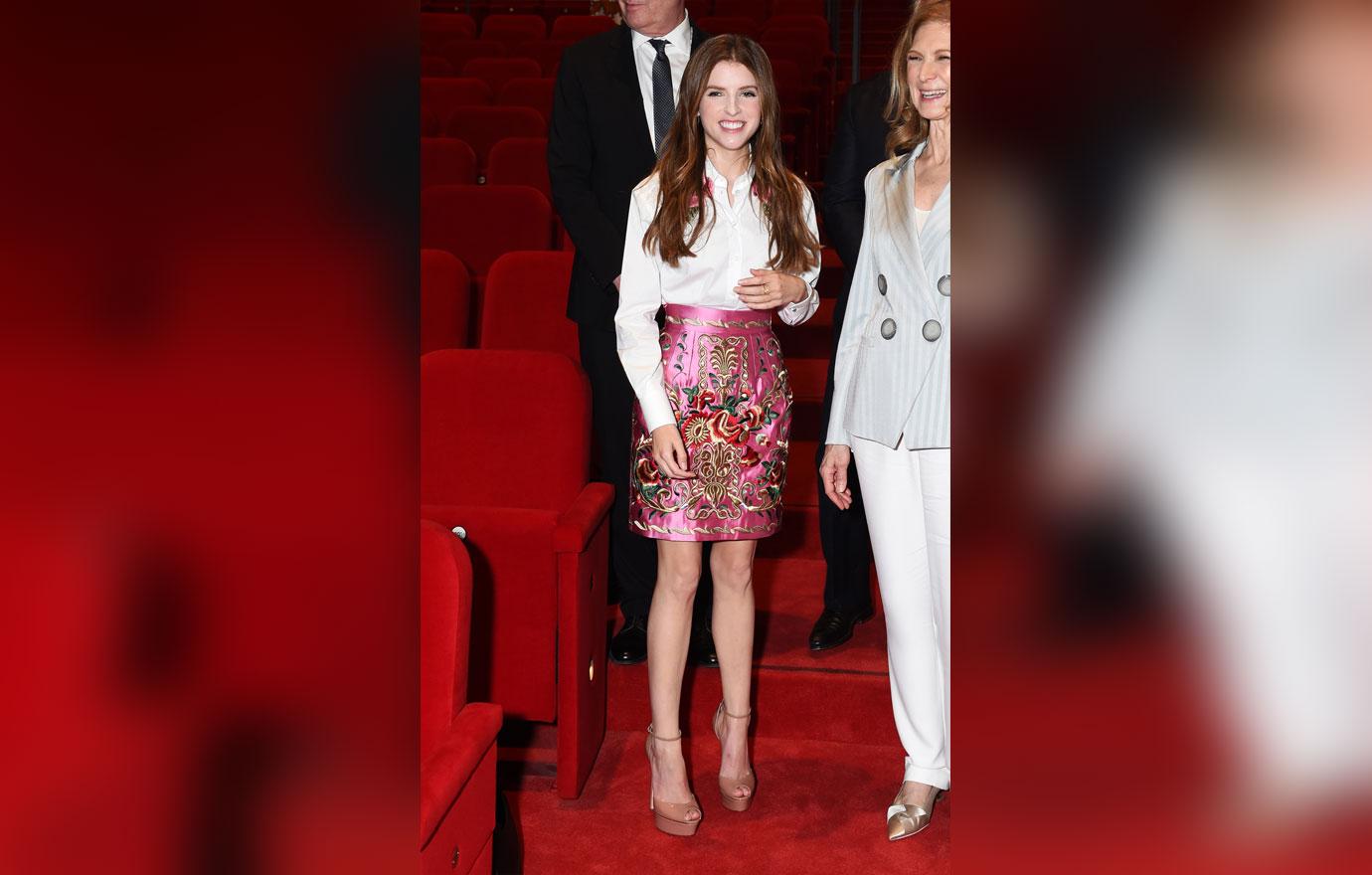 Hanks, who is a museum trustee, also took to the podium to talk about the project, which was first commissioned in 2012.
"We need to celebrate everything that this town has brought to the world, and everything the art form has brought to the world, in order to bring people together," he said. "Movies continue to be the magical art that speaks to everybody everywhere."
Article continues below advertisement
"There are other cities with film museums but with all due respect ... this museum has got to be the Parthenon of such places," the Sully star added.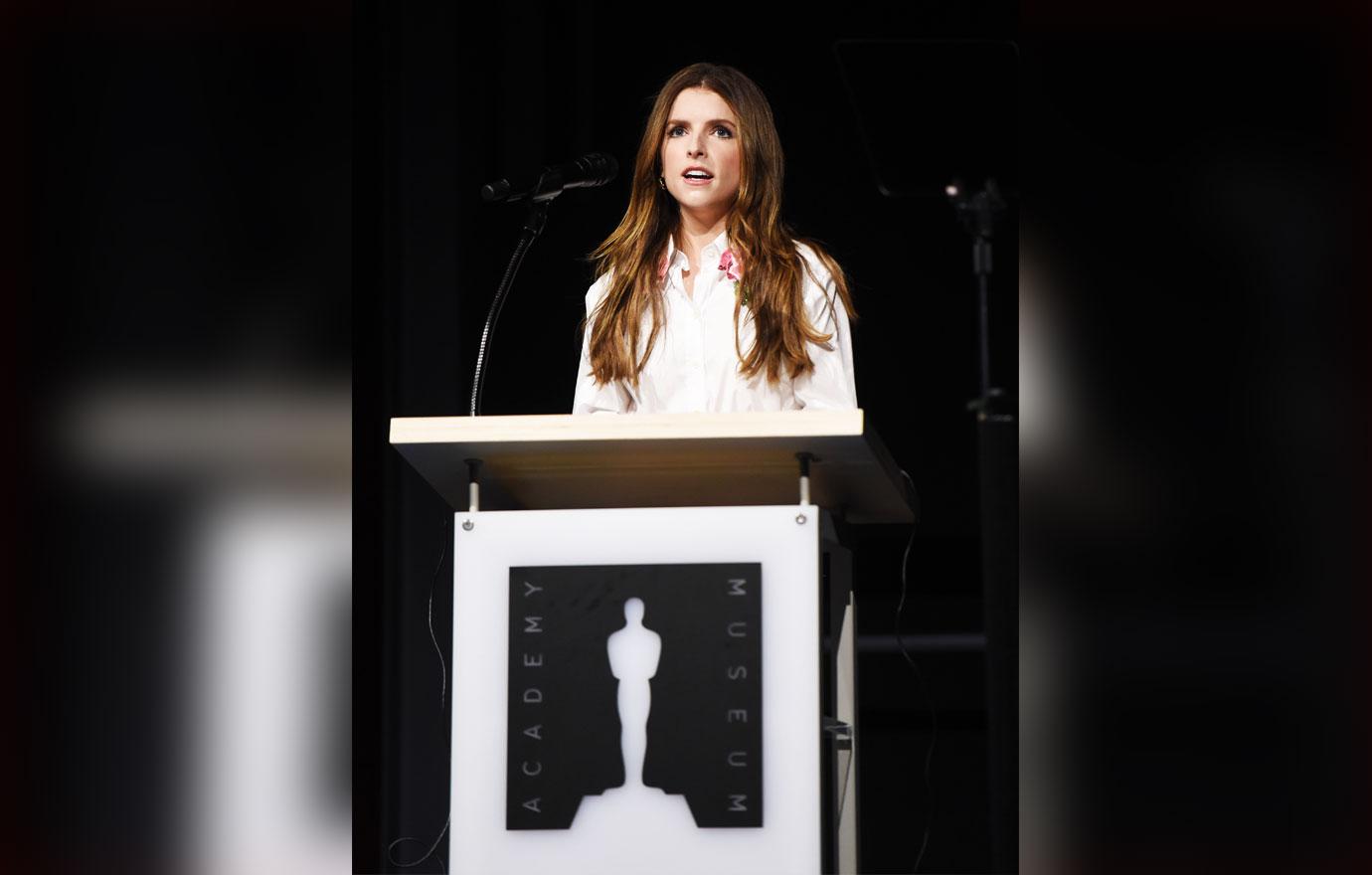 Season 2 of Kendrick's HBO Max series Love Life will premiere on October 14.
"It's been a labor of love working with everyone on Love Life and all who helped shaped Darby and brought her story to life," the actress shared after the show was renewed last year. "I am excited to be able to collaborate again with the team on a new character and their journey."