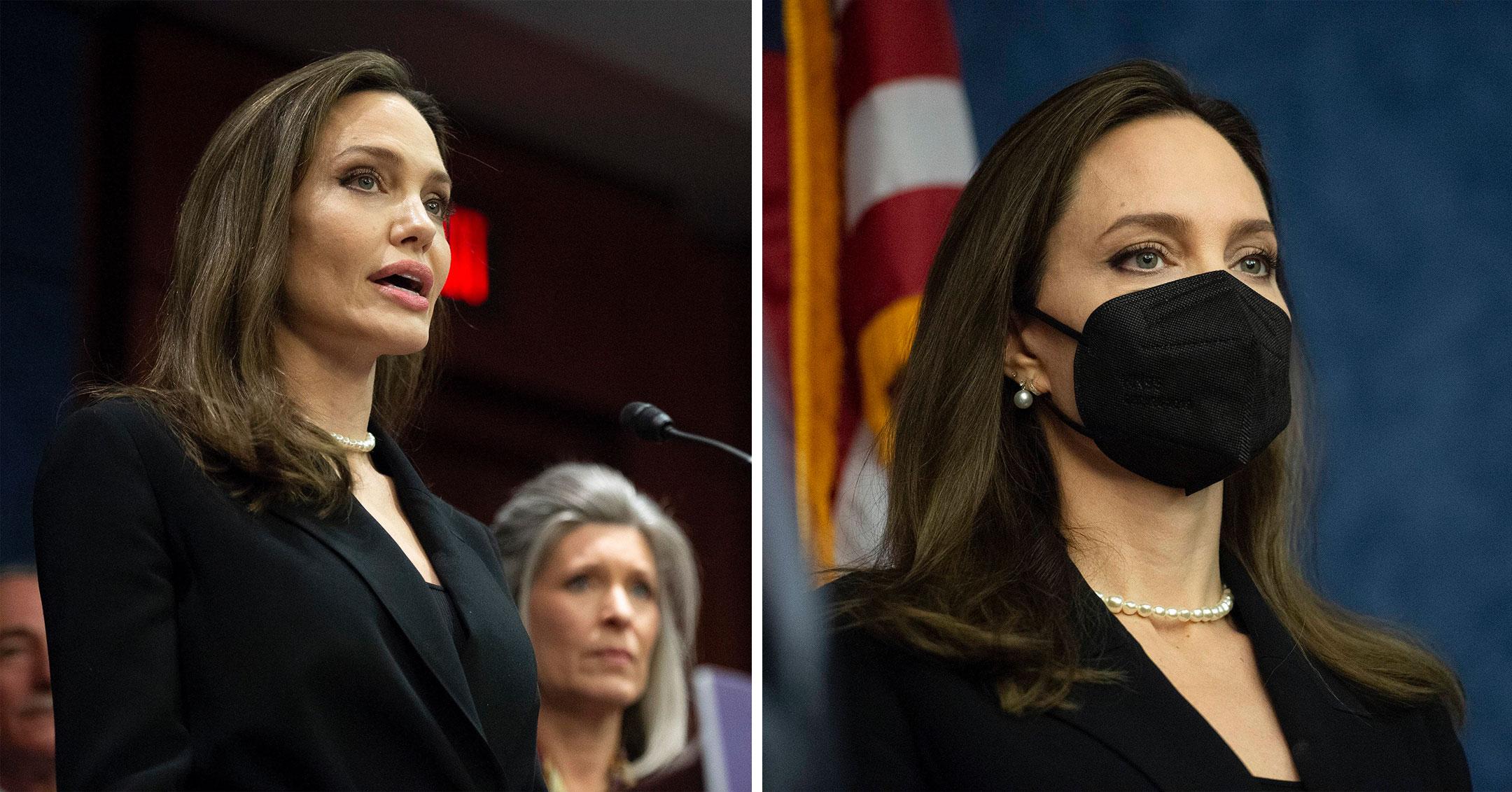 Angelina Jolie & Daughter Zahara Attend Washington, D.C. Press Conference To Support The Violence Against Women Act — Pics
Actress by day, activist at night!
On February 9, Angelina Jolie took to the podium during a press conference for the "Senate's introduction of the Violence Against Women Reauthorization Act (VAWA)."
Article continues below advertisement
VAWA assists women in preventing and recovering from the trauma that comes with things like domestic violence and sexual assault, and the mom-of-six has been working tirelessly with those involved to update the act to also help kids who go through the same experiences.
For the occasion, the star wore a black skirt suit, black slingback heels and a pearl necklace.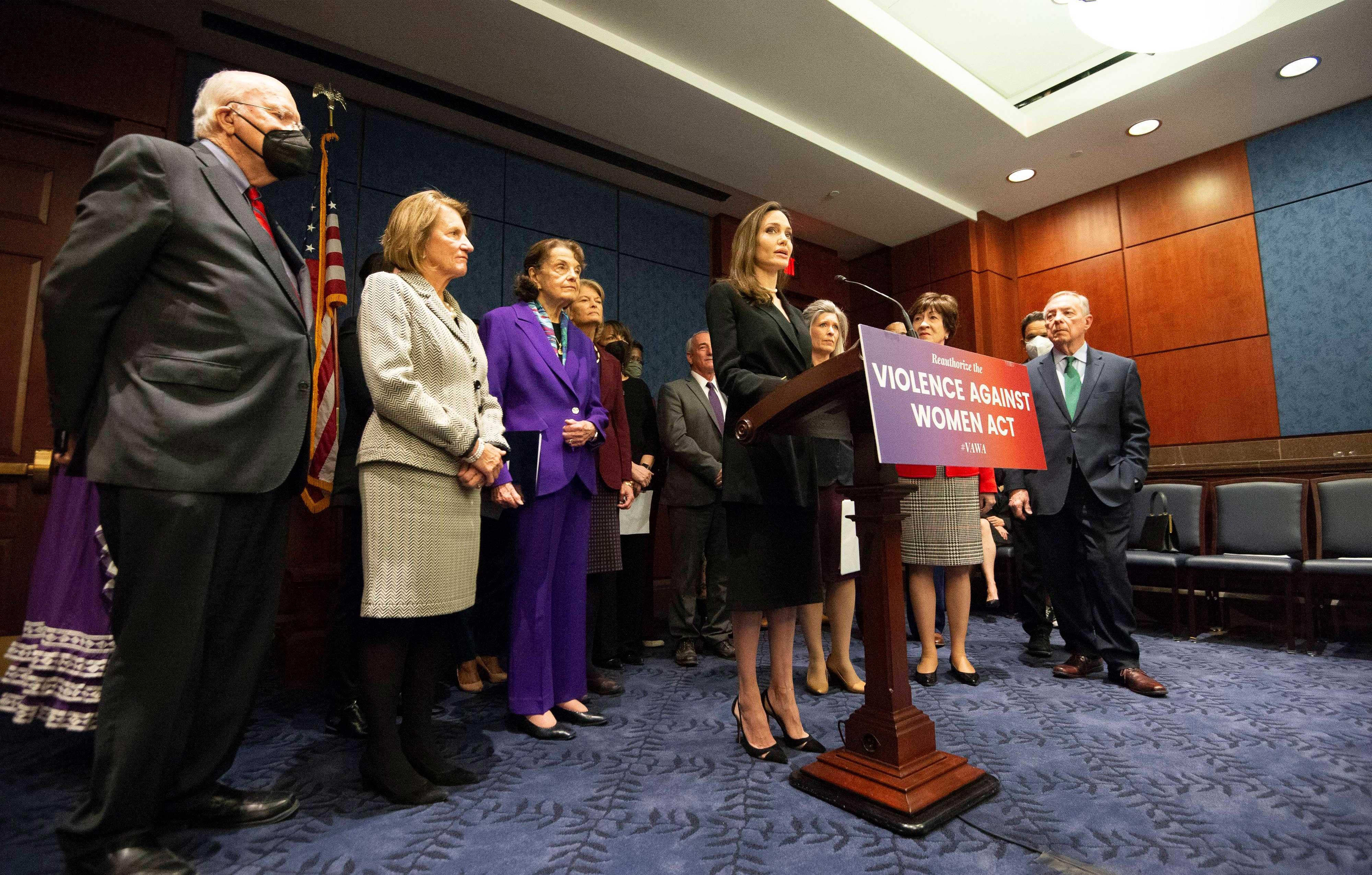 "We have to understand the trauma effects of abuse and put the health, safety, and healing of children at the center of how our legal and medical systems approach domestic violence," she stated. "These are national and global issues for children's and families' health and well-being."
Article continues below advertisement
Before taking the stand, the Tomb Raider star shared a photo on Instagram that pictured her with 17-year-old daughter, Zahara, who accompanied her on the outing. The teen was rocking eye-catching ombré blue braids for the occasion.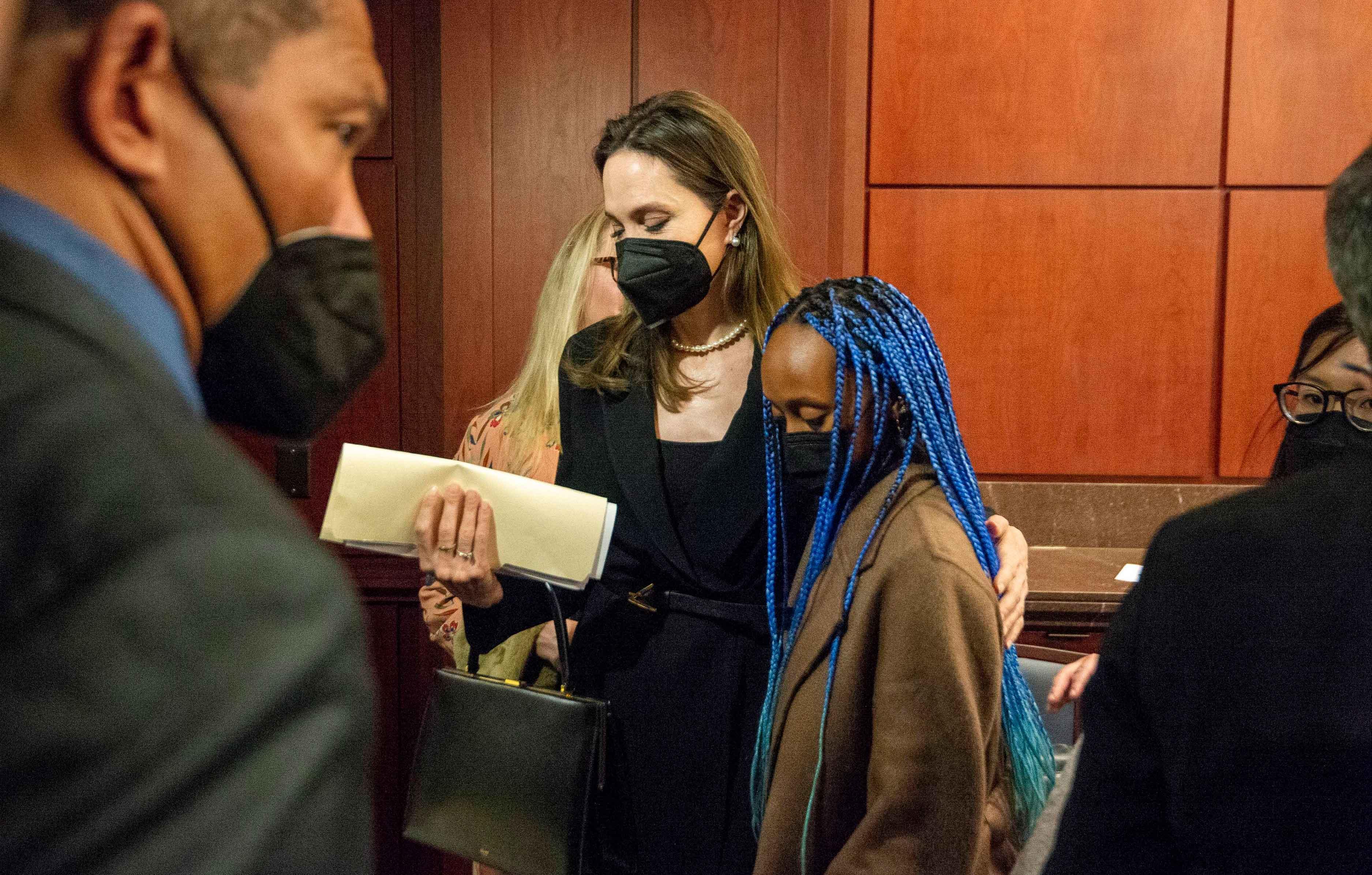 "I'm grateful and humbled to join with dedicated advocates and legislators," she wrote in her caption. "I'm also glad to share in the advocacy with Zahara — and for her presence to calm my nerves before today's press conference."
The Oscar winner ended her post with a few hashtags, including, "#nervous mom" and "#partnersinadvocacy."
Article continues below advertisement
Last year, Jolie was in the nation's capitol to support some of the U.S. gymnasts — such as McKayla Maroney and Aly Raisman— who were sexually assaulted by former team doctor Larry Nassar.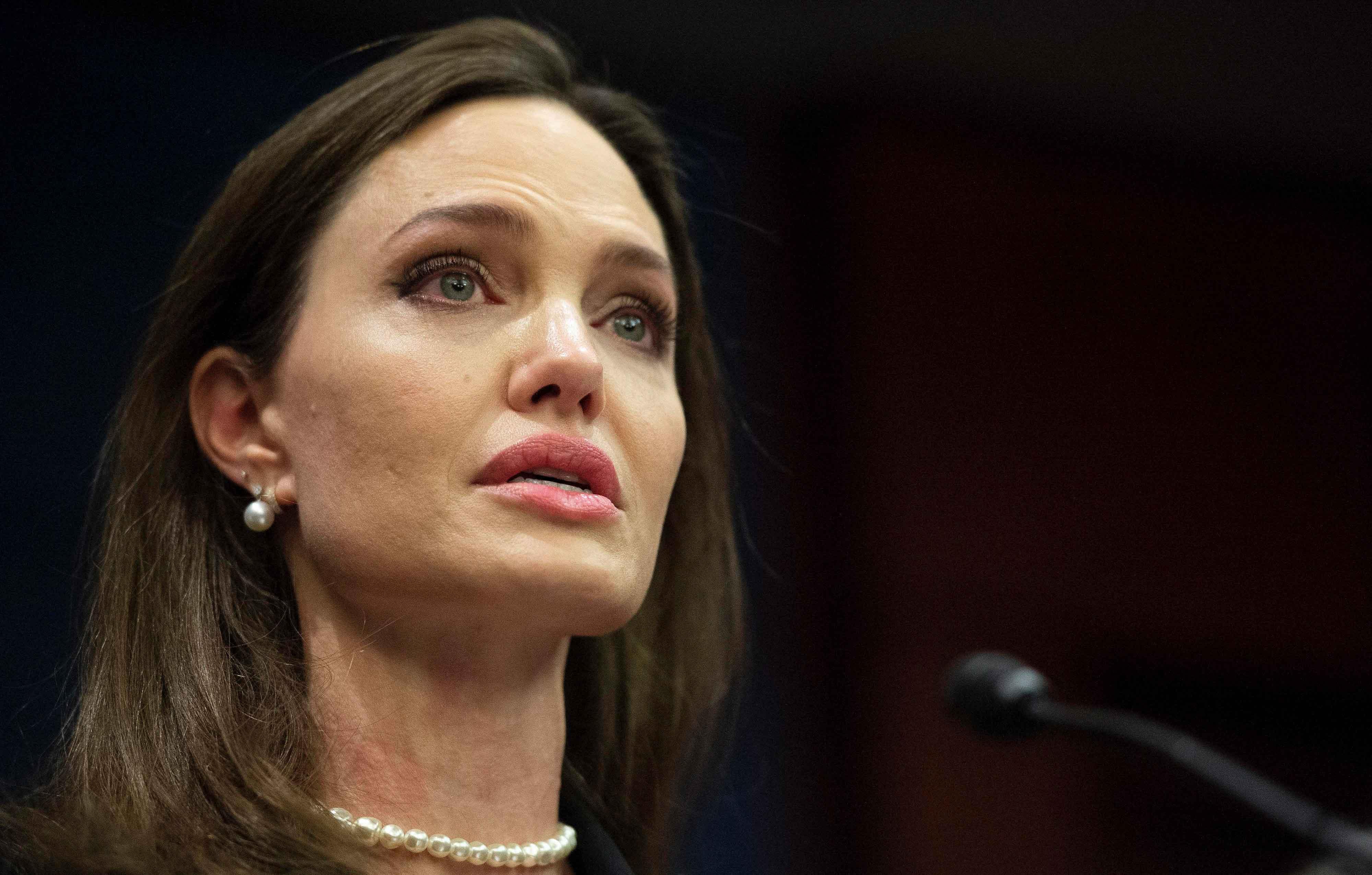 "I was honored to meet with some of the brave U.S. gymnasts who appeared before the Senate Judiciary Committee yesterday. I'm in awe of their courage and commitment to preventing future failures to investigate abuse," the humanitarian said at the time.
Raisman was particular touched by the superstar's presence.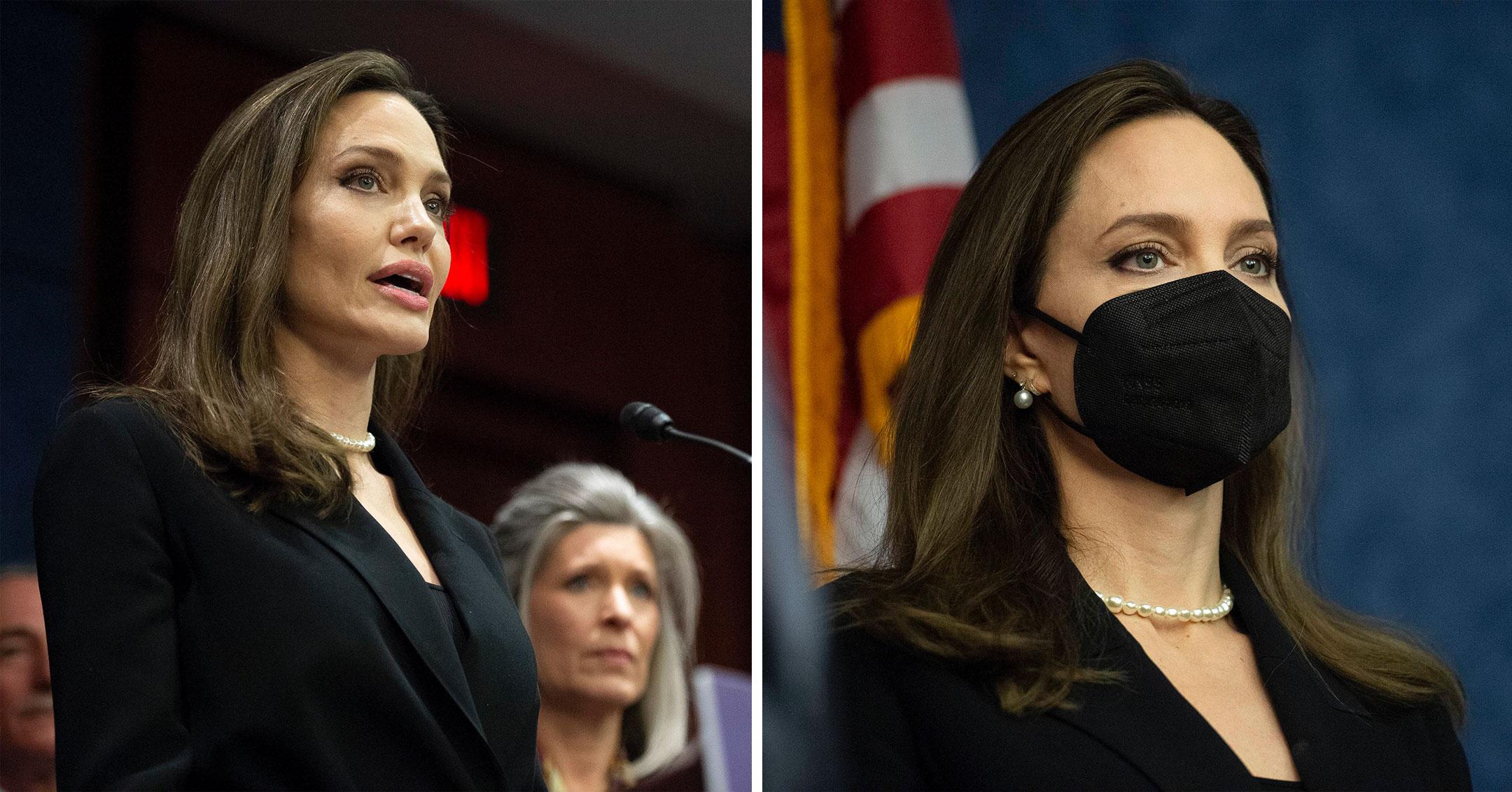 "I was like, 'What is my life that Angelina Jolie is watching our testimony and wants to meet us?'" the athlete recalled. "In a very intense day, it was a nice light moment. Hopefully we can use both of our platforms to work together, to fight, to end abuse and end violence for women."