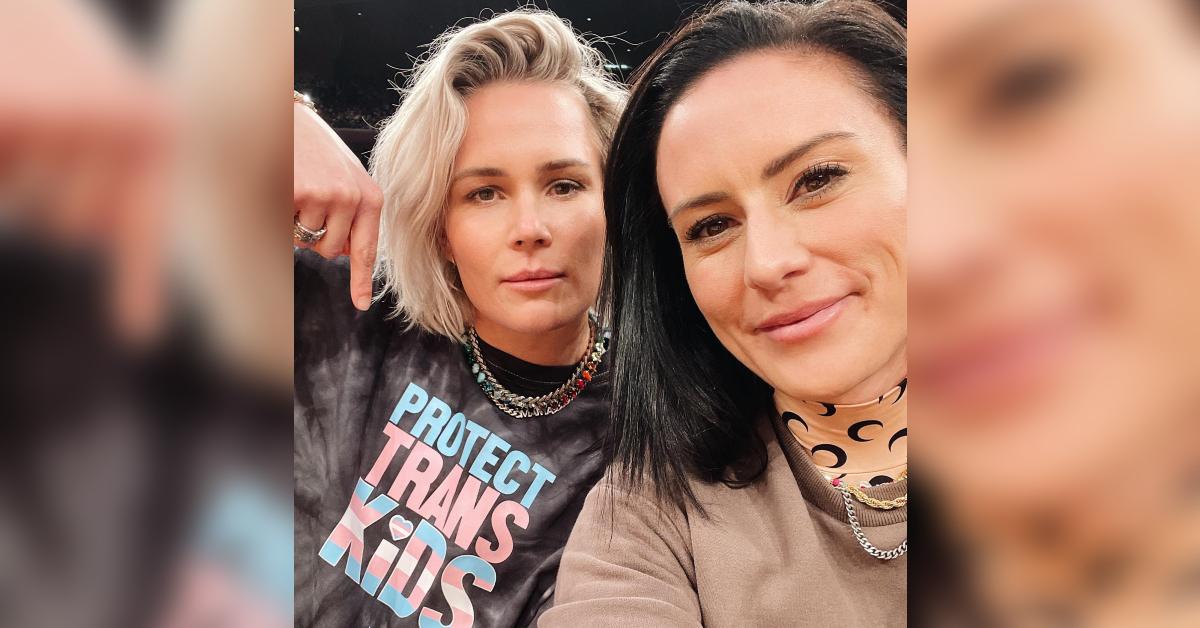 Exclusive: Ali Krieger & Ashlyn Harris Want To Teach Their Daughter 'To Be Brave': 'We Want To Raise A Really, Really Good Human'
Soccer stars Ali Krieger and Ashlyn Harris haven't been parents for very long — they adopted daughter Sloane Phillips in February 2021 — but they already know what values they hope to instill in their tot.
Article continues below advertisement
"I always say this to Ali — I think when we were younger, we were always told, 'I want to be a professional athlete, I want to be this or that or a firewoman or policewoman,' and I think the importance now in the world we live in, we want to teach Sloane to be kind, we want to teach Sloane to be brave, we want her to be accepting and caring and loving," Harris, 36, exclusively tells Morning Honey while talking about their Hertz Mother's Day partnership. "That is my hope for Sloane. We want to just raise a really, really good human who is going to impact this world in a really, really positive way because we really need that right now."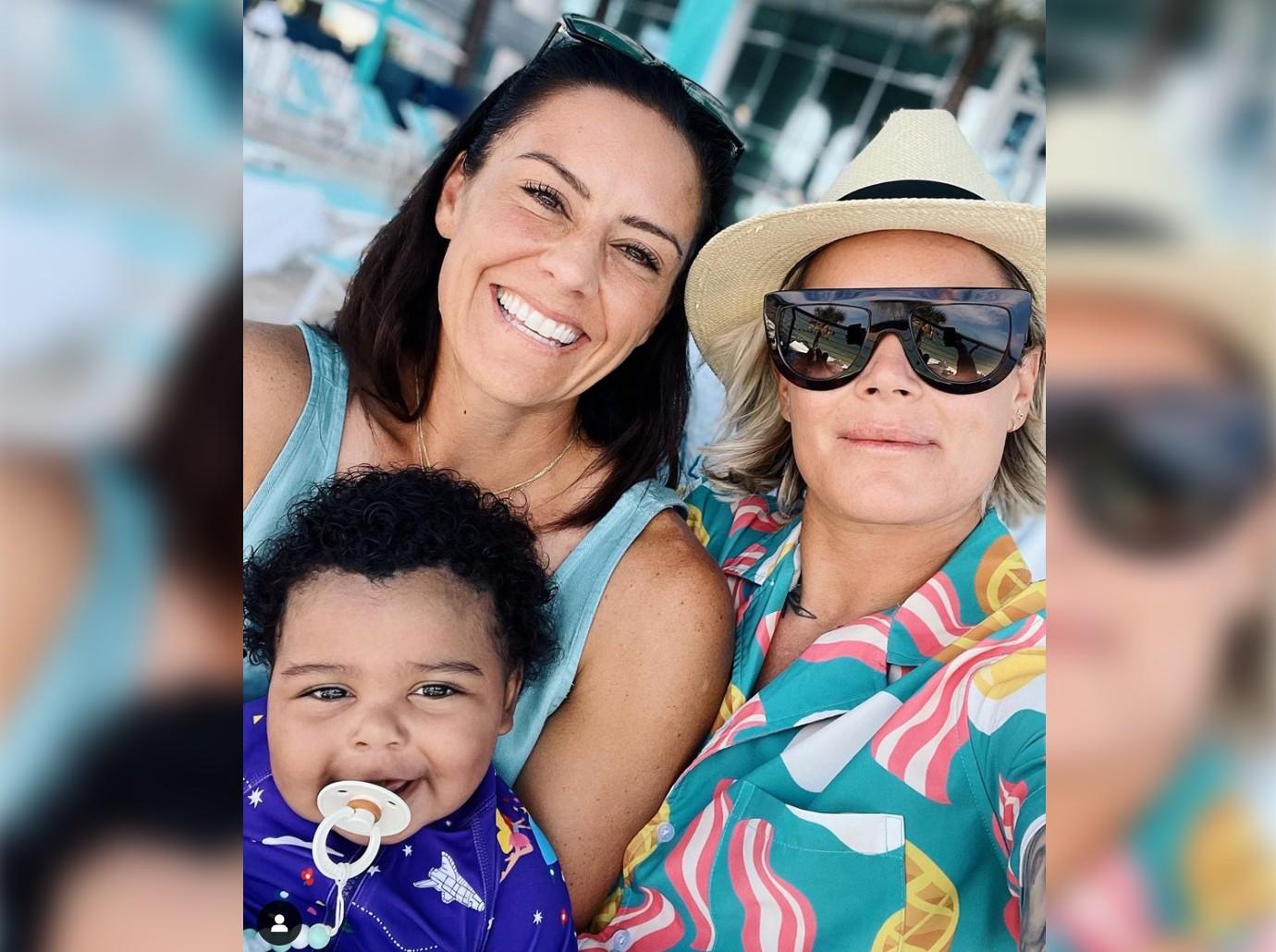 Article continues below advertisement
Krieger adds, "I don't think it is ever telling her what to do, but actually giving her the tools to figure it out for herself, which is also really important for us – just helping her set herself up for success."
The ladies, who got married in 2019, know what it is like to be role models, as they have fought for equality and equality, and as time goes on, they hope to show their daughter that she can do anything she puts her mind to.
The duo want to use "our platform to make sure that people realize that this is normal and you can have a beautiful family that is bi-racial and queer — and still live a beautiful, happy life," Krieger, 37, notes. "We want to use platform for good – fighting for communities that don't necessarily look like us, standing up for people who don't necessarily look like us and fighting for what we want so Sloane can live a happy, healthy life. We're going to keep lending and using our voice, whether we're still playing soccer or not."
Article continues below advertisement
The women have made strides in the sports world, but Krieger says they will "continue to fight for those issues that we believe in and issues that we want Sloane to fight for."
"I think obviously we all deserve it, and we will continue to fight for that, and hopefully that will encourage the next generation to want to do the same," Krieger states. "I am inspired by a lot of the younger generation to speak out and fight for themselves. The work will never be done. We have to constantly keep fighting in order to create a happier, healthier place for our kids."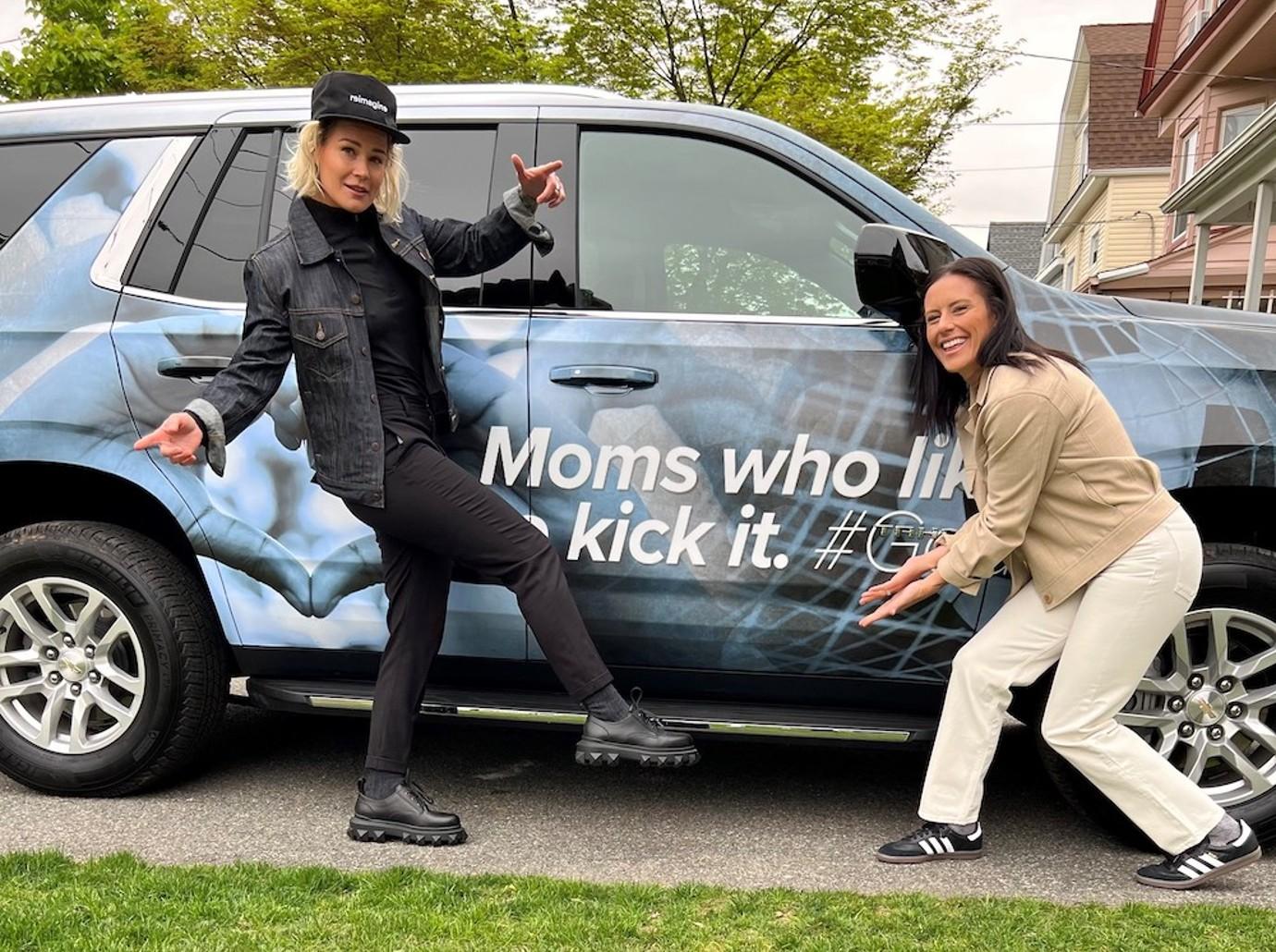 These days, Krieger and Harris' life is different, but they wouldn't have it any other way, which is why this Mother's Day they want to keep things simple — and Hertz is providing Harris and Krieger with the "Let's Go Moment."
"We partnered with Hertz again for the second year, so we're so honored to have this beautiful partnership and support our family and support the LGBTQ community. They're wrapping a custom vehicle for us to celebrate Mother's Day — it's a way for us to step away from our busy daily life and help us enjoy what matters most to us and that is our family," Krieger says. "Hertz is allowing us to do that and also just making us look so stylish in our wrapped car which says 'Moms That Like To Kick It,' and we definitely laughed out loud."
Harris adds, "We really do recommend it. Go to hertz.com, customize a vehicle for any special occasion. You can do a million different things for birthdays, weddings — it is such a great idea. I love what they are doing, we absolutely adore our car."
For more information on Hertz, click here.