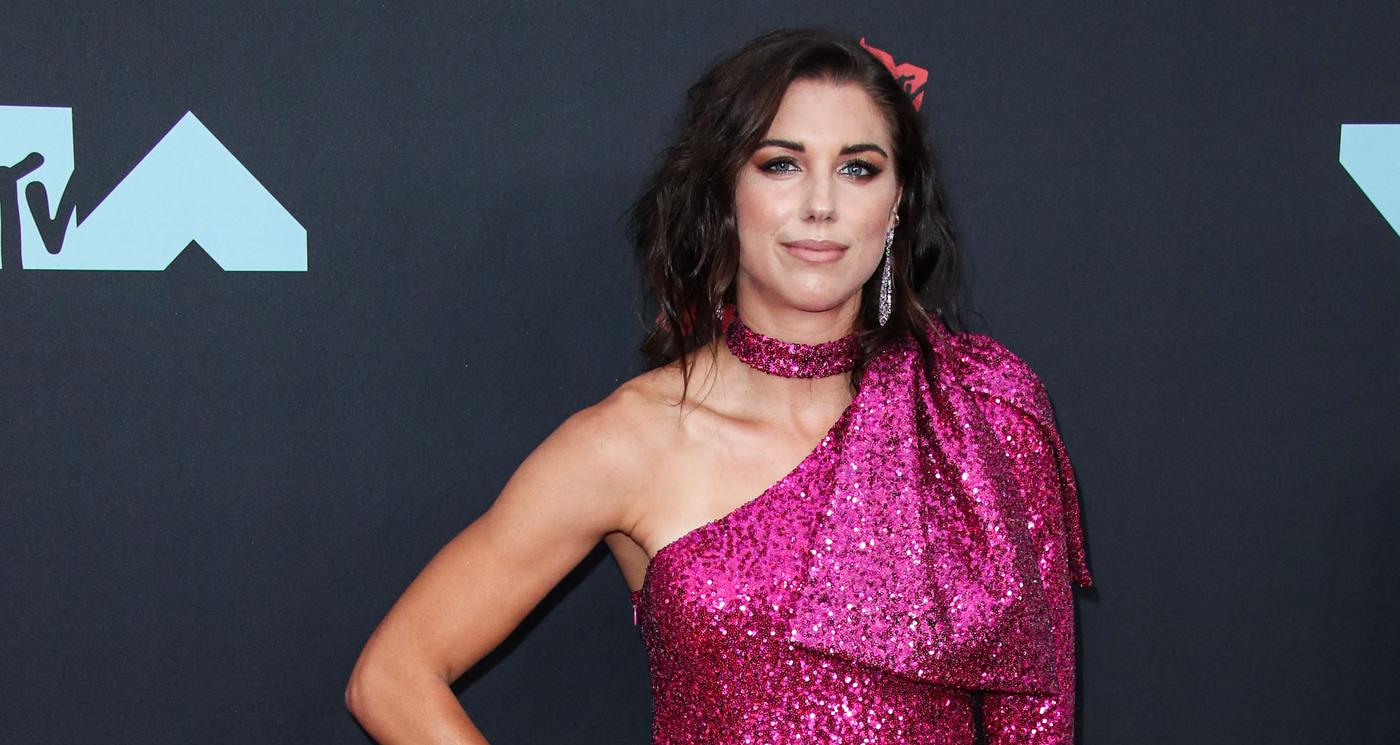 Exclusive: Alex Morgan 'Doesn't Take for Granted' Living Out Her Dream as a Professional Soccer Player: 'I Knew This Was the Place for Me'
Alex Morgan is one of the most renowned female soccer players, and though she's co-captained the U.S. women's national soccer team from 2018 to 2020 and gone onto play in the Olympics and World Cups, she isn't done with her career just yet.
Article continues below advertisement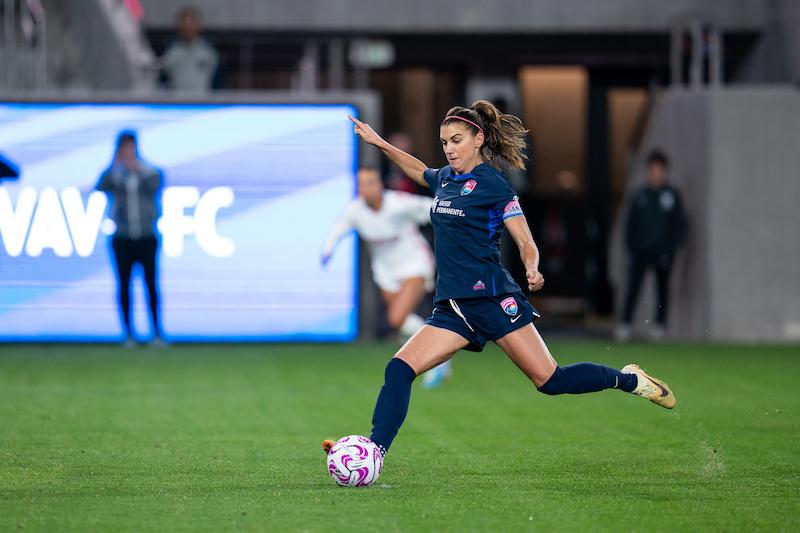 "It has always been my dream, since I was seven years old, that I wanted to become a professional soccer player, and I do not take for granted getting the opportunity to live out my dream every day. It was after starting at UC Berkeley and being called up to the U.S. National Team during my senior year to help the U.S. qualify for the World Cup that I knew this was the place for me and have never looked back," the 33-year-old, who teamed up with Orgain to encourage people everywhere to embrace the day for a chance to win a trip to New Zealand to attend the 2023 Women's World Cup and cheer on the USWNT, exclusively tells Morning Honey.
Article continues below advertisement
Additionally, the athlete, who is training for the 2023 FIFA World Cup in July, still dreams of crossing some things off her bucket list.
"I am really hoping for another World Cup trophy!" she exclaims. "I want to serve as an example of how dedication can make the difference between success and failure. I tore my ACL when I was 17 years old, and they said it was going to take six to 12 months to get back. And when I got back in five and a half months, I just realized that there was something really important with mind over matter and I was incredibly dedicated to proving to myself and everybody else that I was dedicated to soccer and I deserved to be on the field and be given a chance. I try to bring that same energy to everything I do and hope it helps inspire others in the sports world as well."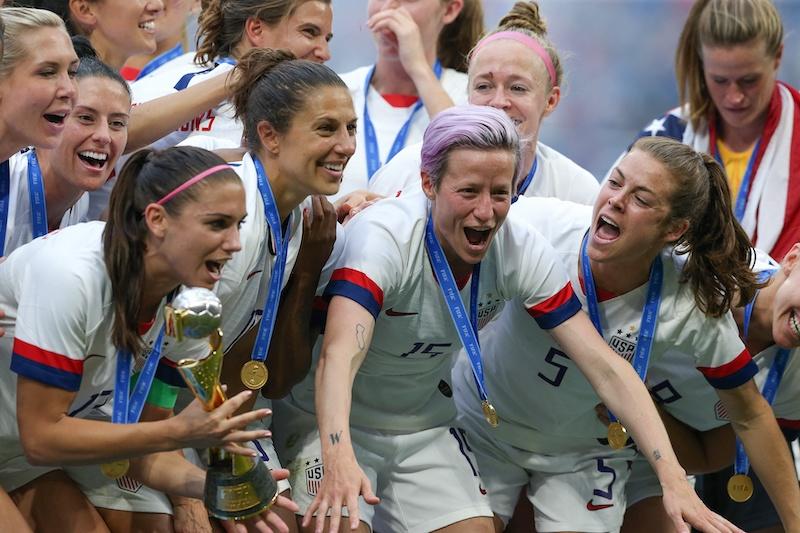 Article continues below advertisement
The brunette beauty, who shares daughter Charlie with husband Servando Carrasco, knows she can't win them all, which is more than OK.
"I have learned a lot from my failures, but most importantly I have learned how to recover from a failure and get back up when I feel down about it. I make sure to always give my mind the opportunity to recharge after a tough loss or poor performance through time spent with family and friends, without thinking about soccer 24/7," she shares.
Despite having a thriving career, Morgan is adamant on showing others — especially parents — to "not be so hard on yourself."
"Juggling being a mom and an athlete can be difficult. I love spending time with my daughter, but I feel guilty when she wants to go to the park or read a book together but I'm on my way out of the house for training, traveling or a big game. It's difficult to say 'I can't right now,' but she understands my different roles. Any challenges we encounter, we can get through together. Balancing soccer and mom-life can be a challenge, but I wouldn't trade it for the world!" she says.
Article continues below advertisement
In the meantime, Morgan's partnership with Orgain made sense to get her prepared for the big event this summer.
"As a professional athlete and a mom, it's important I fuel my body with good, clean nutrition to make sure I have the energy I need to tackle my day on and off the field. Orgain plant protein powder, made with high quality ingredients and packed with protein to maximize nutrition, helps give me the energy I need to power through," she notes. "I'm excited to team up with Orgain to give people a chance to cheer on the USWNT from the sidelines in New Zealand at a 2023 Women's World Cup match. This partnership is perfect for me because striking a balance between my roles as mom, professional athlete, and philanthropist requires sustained energy and calls for convenient, delicious and protein-packed options, like Orgain plant protein powder."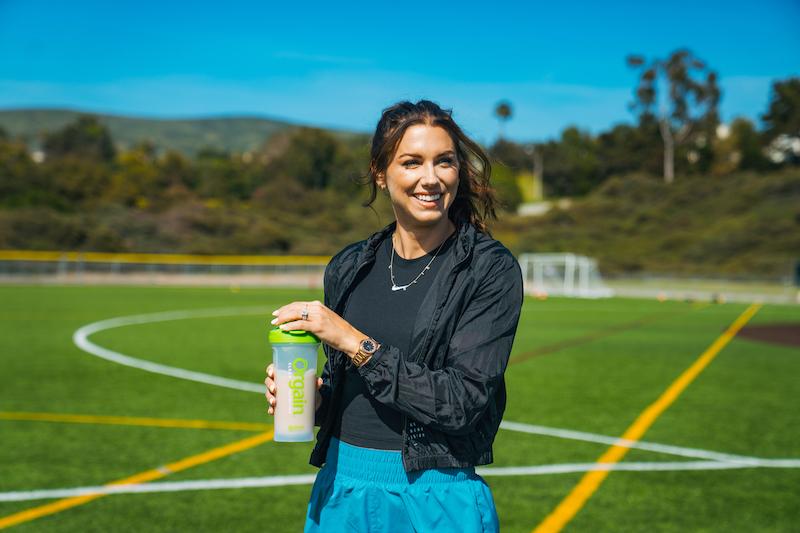 She adds, "Protein is a great way to fuel your metabolism for sustained energy and Orgain delivers a clean source of plant-based protein that helps me bring my A game. Whether adding Orgain plant protein powder to my breakfast smoothie or re-fueling with a shake during a tough training session or game, I find that Orgain fits perfectly into my routine. In the morning, I like to start with a smoothie that includes either Orgain's Creamy Chocolate Fudge, which is what my husband likes, or Natural Unsweetened Plant Based Protein Powder. After practice, I like to fuel up with a simple protein shake with my favorite, Vanilla Plant Based Protein Powder."