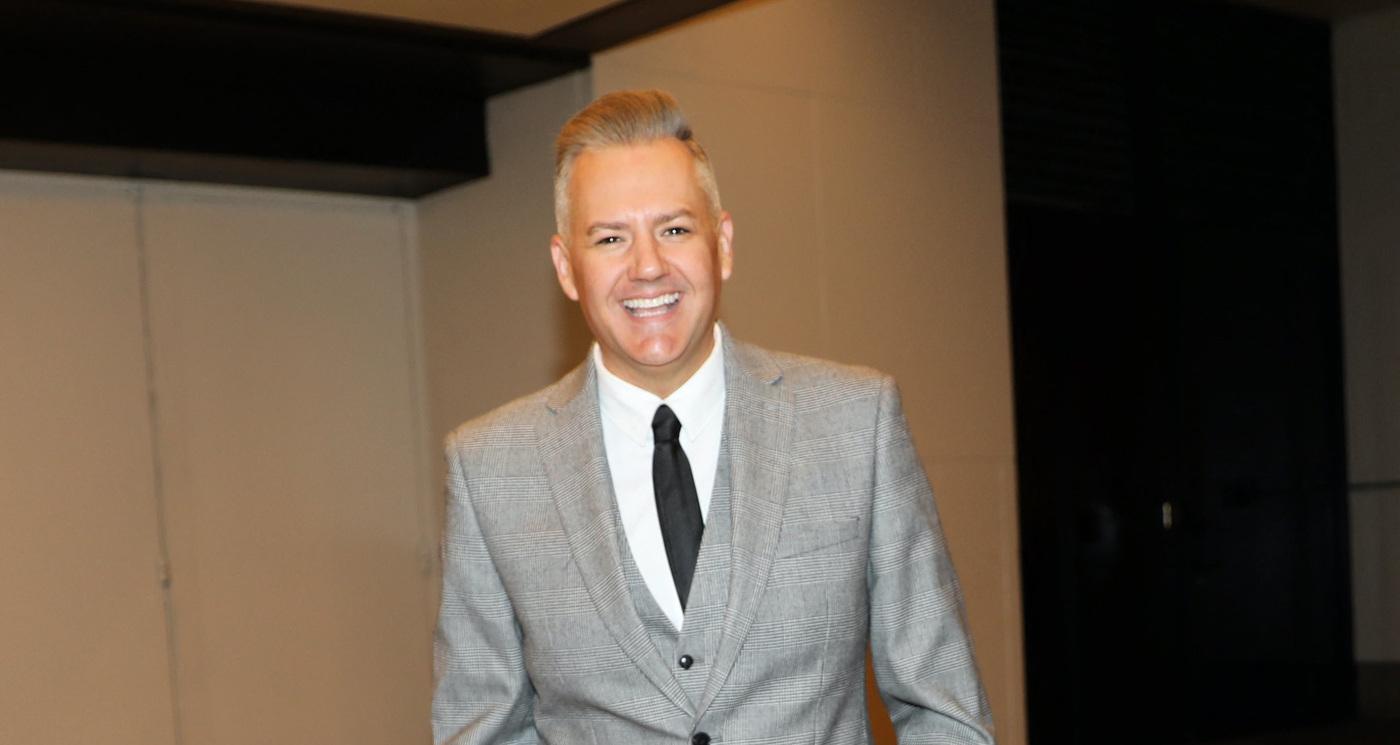 Exclusive: TV Star Ross Mathews Shares His Dream Destinations and What to Pack When Traveling: 'I Love Seeing Something New'
One of the perks of Ross Mathews' job is he gets to explore so many different places.
"I love seeing something new. I love meeting people from all over the world, and I love trying food from every corner of this planet. In June, I'm going on a comedy tour going all across the country, and I think the most rewarding part is just meeting people. We may not have a lot in common in terms of our background, but what bonds us is the want to connect, to meet and to laugh," the 43-year-old, who is gearing up to launch a "Complimentary Mirror" with Days Inn by Wyndham — that is, a talking mirror that dishes witty compliments to hotel guests with Ross' voice!, exclusively tells Morning Honey.
Article continues below advertisement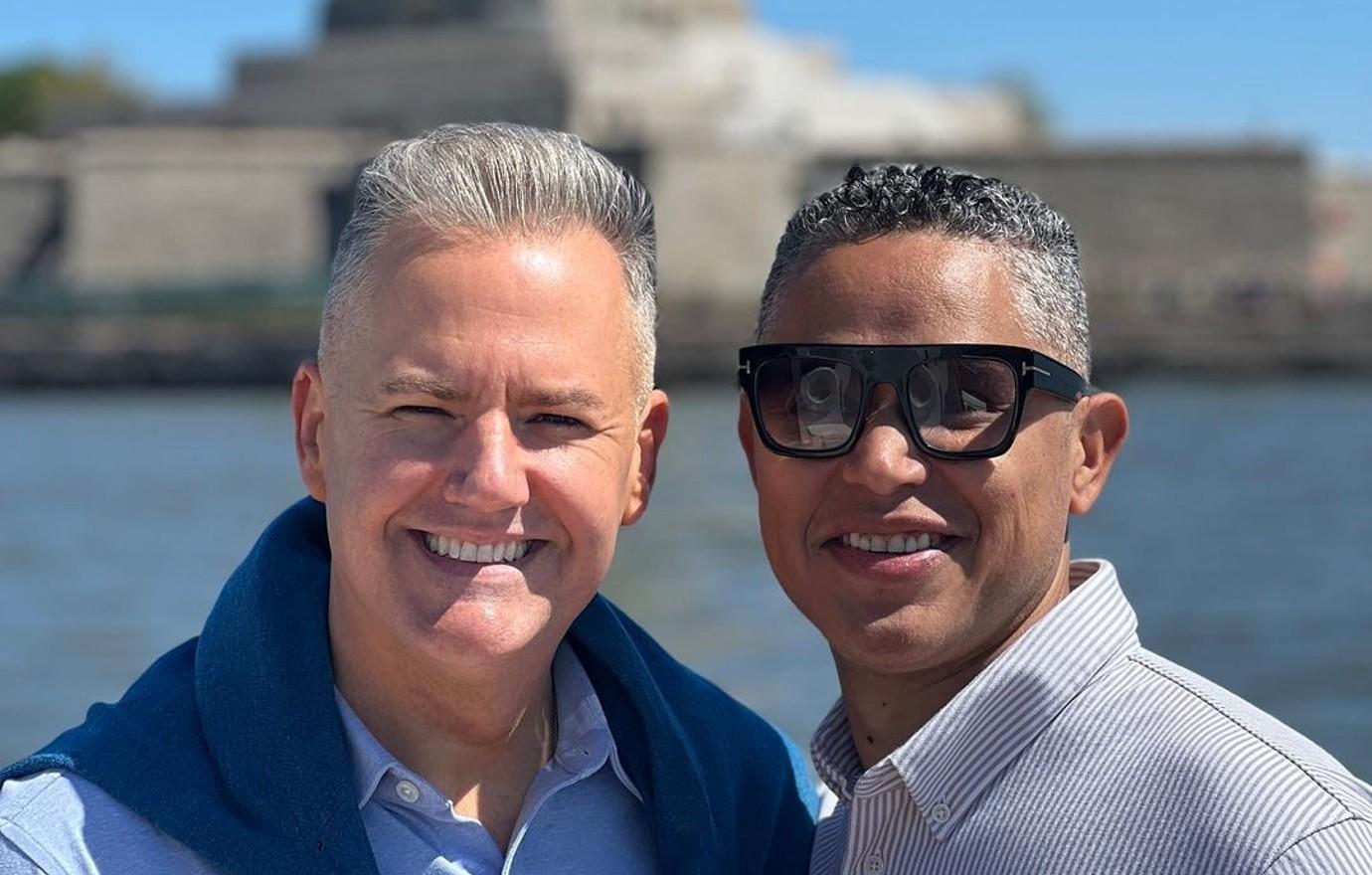 Additionally, the Celebrity Big Brother alum, who is married to Dr. Wellinthon García, is also planning a late anniversary vacation in August with his other half, and he couldn't be more thrilled.
"Right now on the list is Greece, South of France. You know what my dream would be to do one day? I would love to RV across the country and like drive, see parts of the country I've never been to," he shares. "I'm going all over the country for my comedy tour, which I'm so excited about … starting on Long Island. And then Southwest, I'll be doing shows in Palm Springs, San Diego."
Article continues below advertisement
Mathews also has a long list of places he'd suggest others plan a getaway to.
"Palm Springs, for me, is the mothership. There's so much to do and especially when it's freezing cold here in N.Y., during the winter you go to Palm Springs and it's beautiful. I love Northern California; Sonoma County is stunning. If you've never been to Long Island in New York, you don't know what you're missing. There's everything — from the Hamptons to the beaches to the vineyards. It's unbelievable. I also love New Orleans … that city is one of my favorite places to be," he says. "You talk about good food, unexpected little hidden gems, that city is magical. And I've traveled to almost all 50 states. What's amazing is you'll learn something new in every place you go to. So, when I go to these places, I kind of love scheduling time to just explore. I don't like to schedule from morning to night activity after event. I like to schedule time to wander because that's where you're gonna find the most amazing thing — when you don't expect it."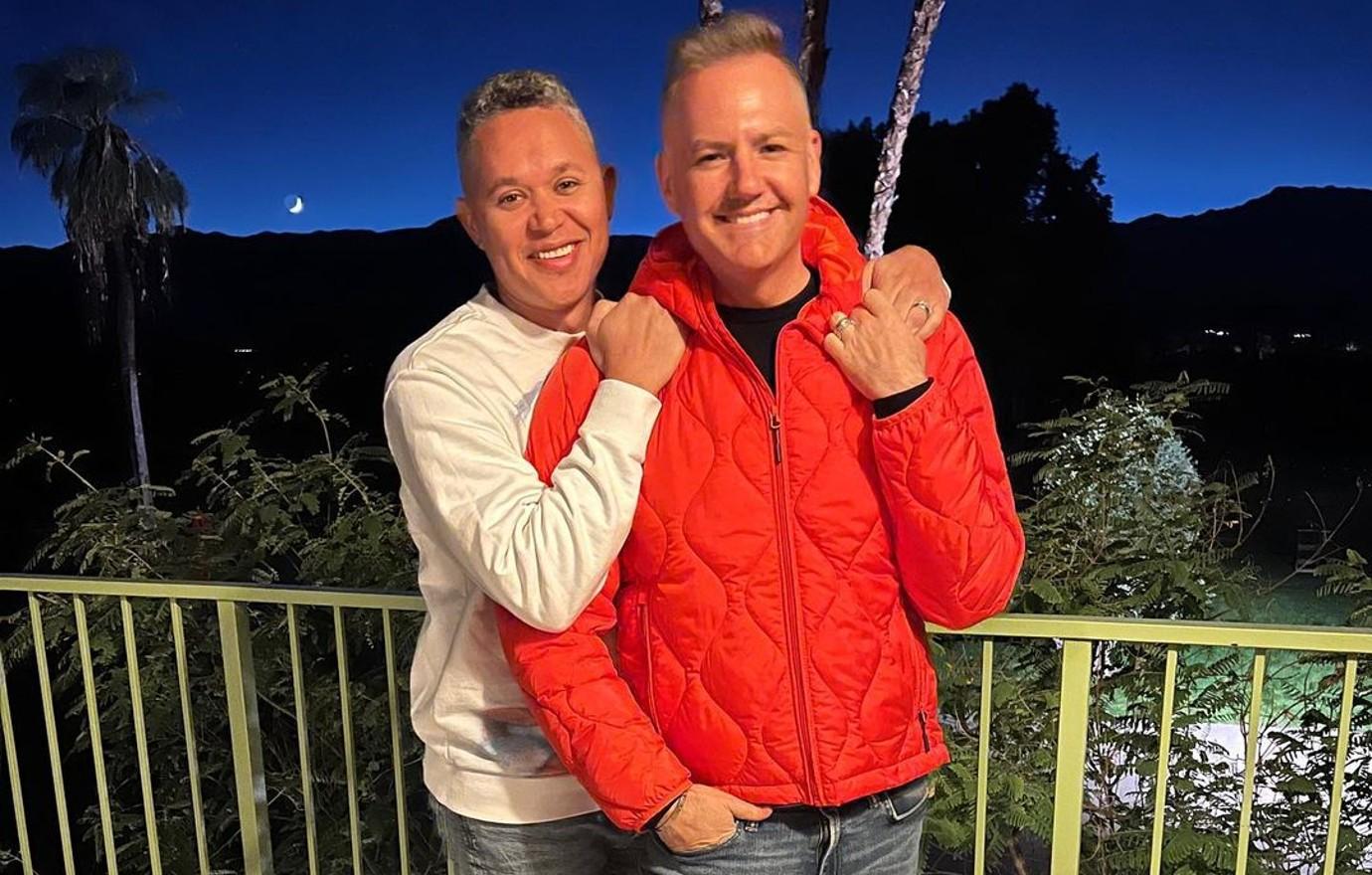 Article continues below advertisement
As far as what people should pack, the Chelsea Lately alum suggests bringing hand sanitizer, in addition to other tips.
"I have to bring snacks. I always bring snacks when I go anywhere — especially when I'm trying to stay healthy. If I get to a city, I'm exhausted ... I'm going for the vending machine or the gas station. So, I try to bring some nuts or some things so I can make a healthy choice. And then just your travel size colognes are so important. If I forget a cologne, I feel naked. I love a lot of scents. I think your scent tray should be like a buffet. Some days I'm feeling bold. Some days I'm feeling not so much, you know. I think you have to have options and don't be afraid to mix," he advises.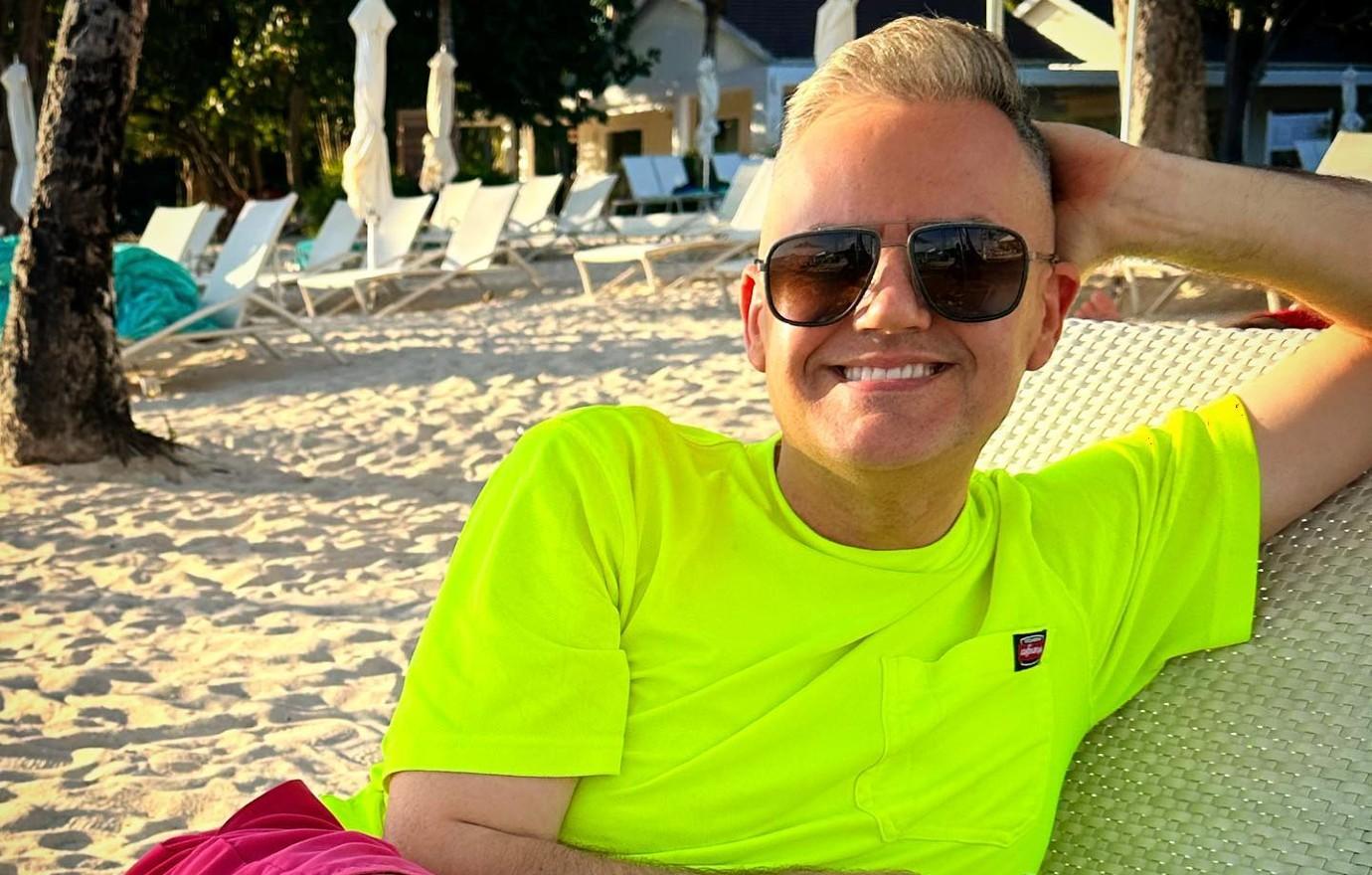 Article continues below advertisement
Since Mathews loves to globetrot, it made sense for him to launch a "Complimentary Mirror" with Days Inn by Wyndham.
"It's so exciting because I've been on TV now for over two decades, starting on Leno, and I am now on all the red carpets and RuPaul's Drag Race and the Drew Barrymore Show. My real superpower in life is making people feel a little bit of joy. It's what I live for, it's my intent, it's my purpose. And that's why this project with Days Inn by Wyndham is so spot-on. It's all about giving people a reason to smile. Launching in May on May 22, and available through the end of June in select locations across the U.S. and Canada, you can ask for a room with a complimentary mirror, and when you go in there, you're gonna find a mirror with a button that you can push when you need a compliment. And when you push that button, you're gonna hear my voice cheering you up, giving you a reason to seize the days and smile as you go out into the world. I hope people try it and love it as much as I do," he says.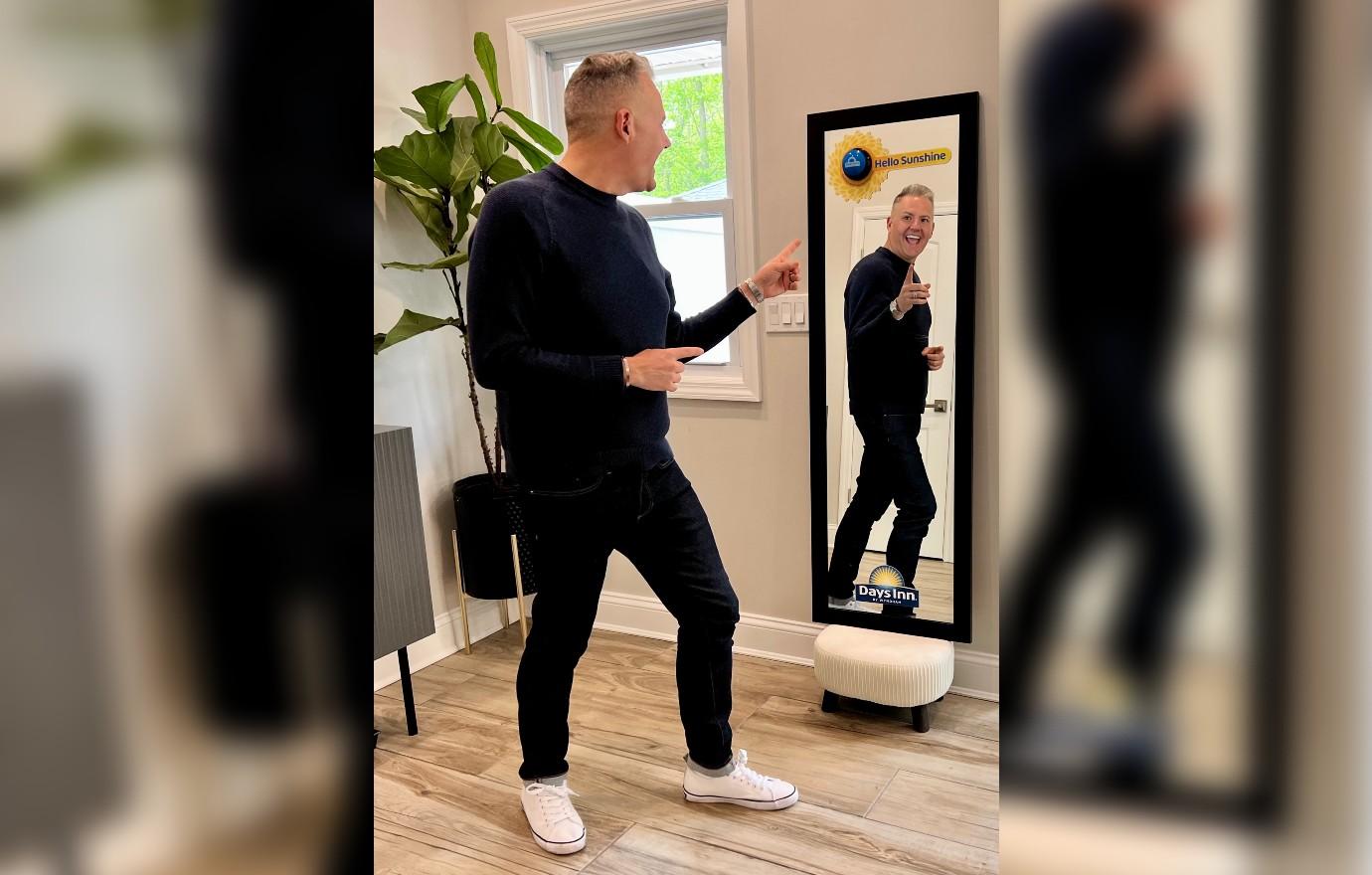 "I want people to know that in 15 locations across North America, they can pop in and know that when they stay in a Days Inn and they're ready to leave in the morning or go back out into the world, that they can go armed with a little compliment from yours truly. It's scientifically proven that compliments go a long way in brightening someone's day. In fact, the study shows they reduce stress, lift your spirits, and give a sense of renewed confidence all from one little compliment. How cute is that?" he adds.