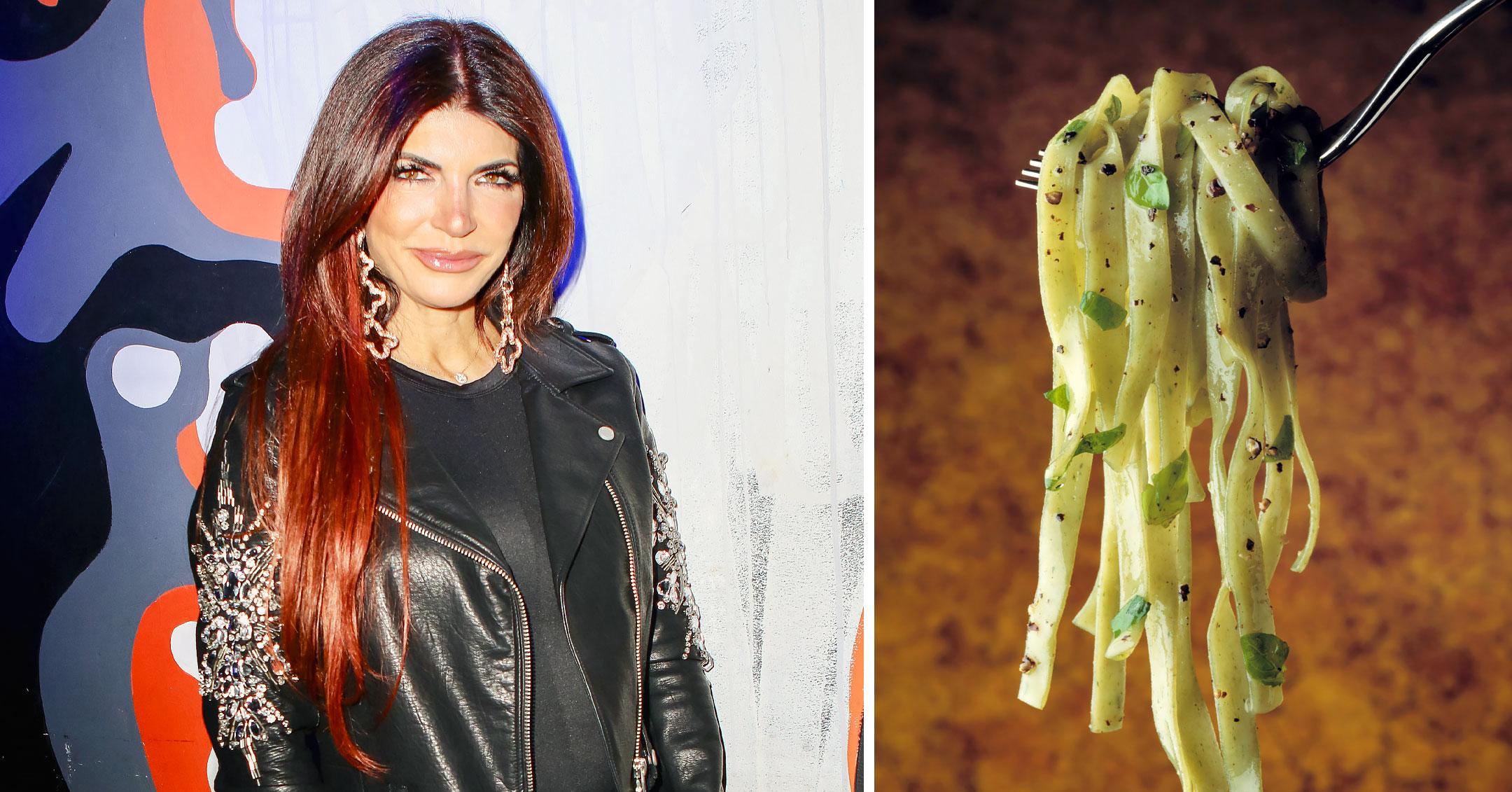 Teresa Giudice Shares Her Mom's Recipe For Tagliatelle Pasta, Which Requires Less Than 10 Ingredients!
If there's one thing that Teresa Giudice is good at, it's cooking.
That's been evidenced by the amount of time she spends in the kitchen on the Real Housewives of New Jersey and the success of her three cookbooks.
Article continues below advertisement
"My food is pretty fabulous. Pretty delicious," she insisted to Glamour. "Usually everybody that comes over is like, 'Oh, my God, this is so good.' You know? It's good to hear."
Just in time for the holidays, the mom-of-four is sharing one of her go-to dinners for a Sunday night: tagliatelle pasta, a recipe passed down from her late mother, Antonia.
The fare was one of her and brother Joe Gorga's favorites growing up.
Article continues below advertisement
The reality star suggests using fresh pasta if possible, and to add some vibrance to the dish, she uses half plain, half spinach pasta. For a final touch, Giudice sprinkles parmesan cheese on top and serves red wine, naming Cabernet as her favorite.
Scroll down to find out how to make the meal.
Ingredients (Serves 6):
1 pound tagliatelle or linguine pasta, preferably 8 ounces each plain and spinach
3 tablespoons extra-virgin olive oil
1 medium onion, chopped
2 garlic cloves, minced
2 tablespoons butter
5 ounces thick-sliced smoked ham, trimmed of excess fat and cut into ½-inch cubes
1 cup cooked fresh or thawed frozen peas
¼ teaspoon salt
⅛ teaspoon freshly ground black pepper
Article continues below advertisement
Directions:
1. Bring a large pot of lightly salted water to a boil. Add the pasta and cook until al dente. Time the pasta so it's done at about the same time as the sauce.
2. Meanwhile, heat the oil in a medium skillet over medium heat. Add the onion and garlic and cook, stirring occasionally, until the onion is translucent, about 3 minutes. Add the butter and heat until melted. Add the ham and peas, and cook, stirring occasionally, until heated through, about 3 minutes. Reduce the heat to very low to keep warm.
3. Drain the pasta, reserving 1 cup of the cooking water. Return the pasta to the pot. Add the sauce, salt, and pepper. Toss the pasta, adding enough pasta water to make a light sauce. Serve hot.