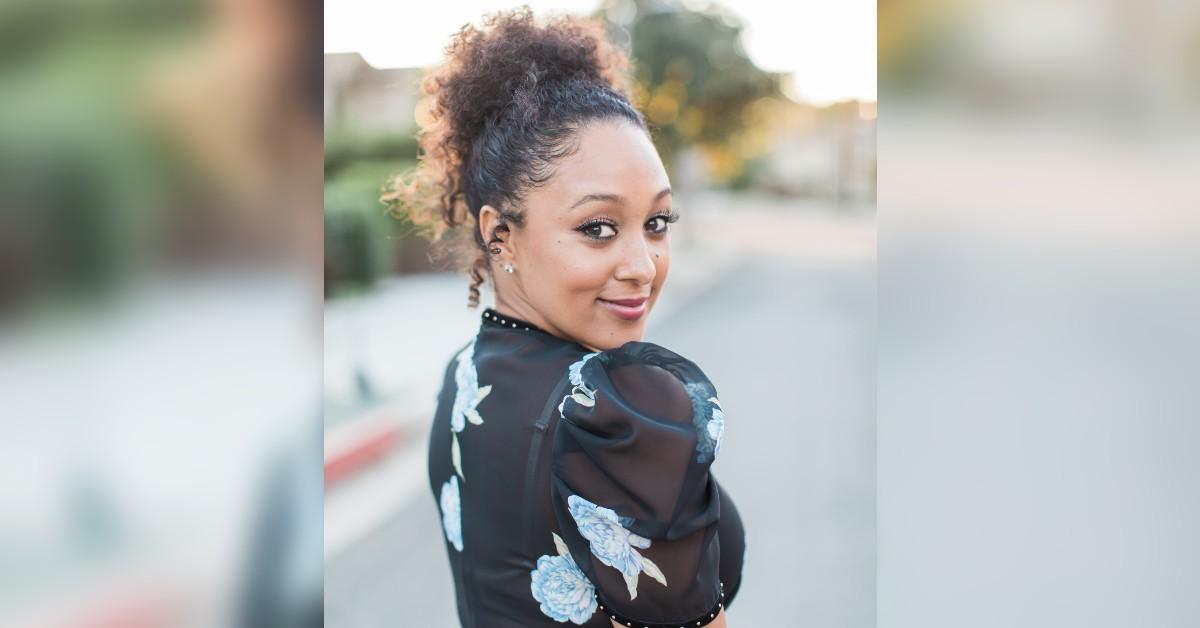 Exclusive: Tamera Mowry-Housley Wants Her 2 Kids to 'Follow Their Passions'
Tamera Mowry-Housley and her twin sister, Tia Mowry, got into show business at a young age, and it sounds like her daughter, Ariah, could be following in her footsteps!
"I can't control what they want to do, but I can teach and guide them. I want them to do what they want to do. I want them to follow their passions. They get to see mommy do it, which is such a blessing that they get to see their mommy physically and visually live out her dream. I'm so grateful for that, and I'm so grateful for the opportunities I've had. It's going to be interesting to see what she does. She might change her mind and that's OK!" the 44-year-old, who partnered with belVita to empower moms to take much-needed time for themselves throughout the summer and to encourage other moms and caretakers to do the same, so they can all thrive together, exclusively tells Morning Honey.
Article continues below advertisement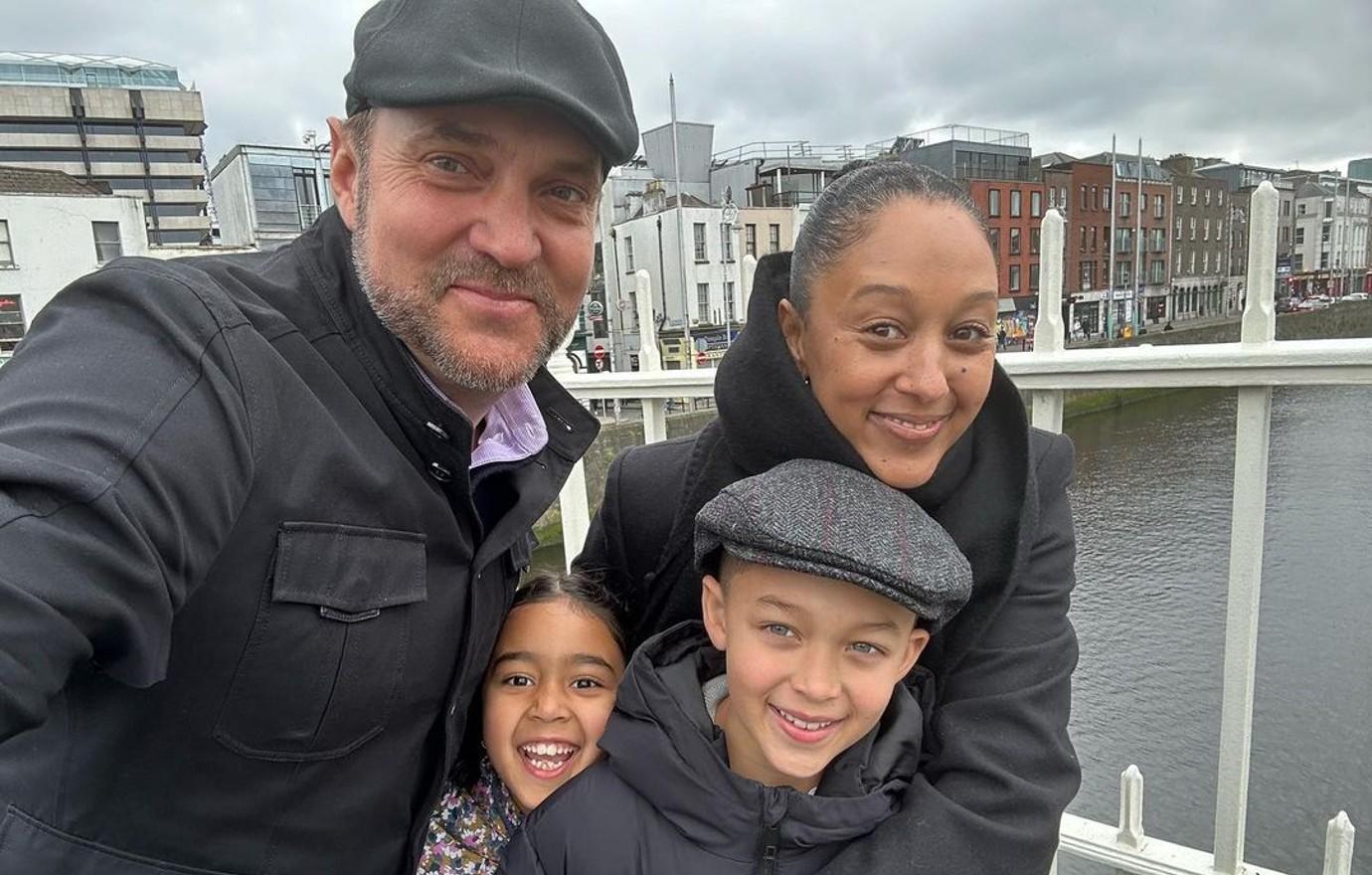 "I love seeing them grow and become their own person," she explains. "They have their own personalities. My daughter has been given the gift of emotional intelligence. She has empathy at such a young age — even her teachers have commented on it. She's aware of everyone and their emotions and feelings and wanting to make sure they're all OK. It's so sweet."
Meanwhile, the actress' son is the leader at such a young age. "He walks to the beat of his own drum, and he's very strong-willed. I learned that those personalities are usually found in leaders. I don't want to push that down. I want to celebrate it with boundaries! My son is amazing baseball players, while my daughter has been given the gift of being an entertainer. She loves gymnastics and just seeing her overcome her fears by moving up in certain levels in her classes is absolutely beautiful. It's inspiring to me," she gushes.
Article continues below advertisement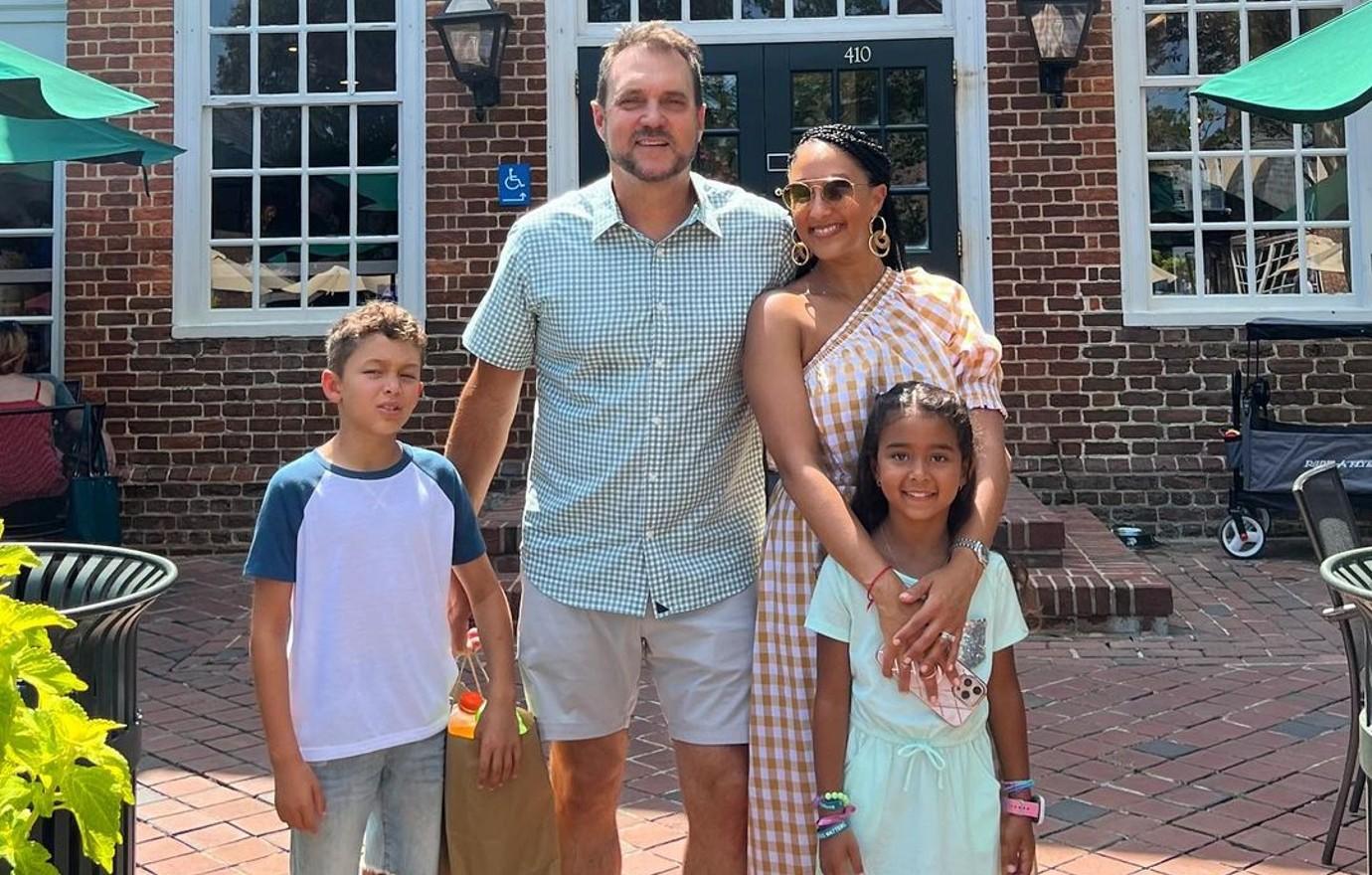 Though Tamera is busy, she is insisting it's important to carve out time for yourself throughout the day, which is why she loved partnering with belVita ahead of Mother's Day.
"It's super important for moms to take time for themselves, but it's super challenging because sometimes we're inundated with so many things that we have to do as a mom," she says. "I think innately as women we always want to help others so that by the time we turn it inward, we either feel guilty or depleted. I love belVita, and I have partnered with them to encourage and inspire moms that it's OK to take some time — not only on Mother's Day but every day, all year long. You will always benefit from it."
Article continues below advertisement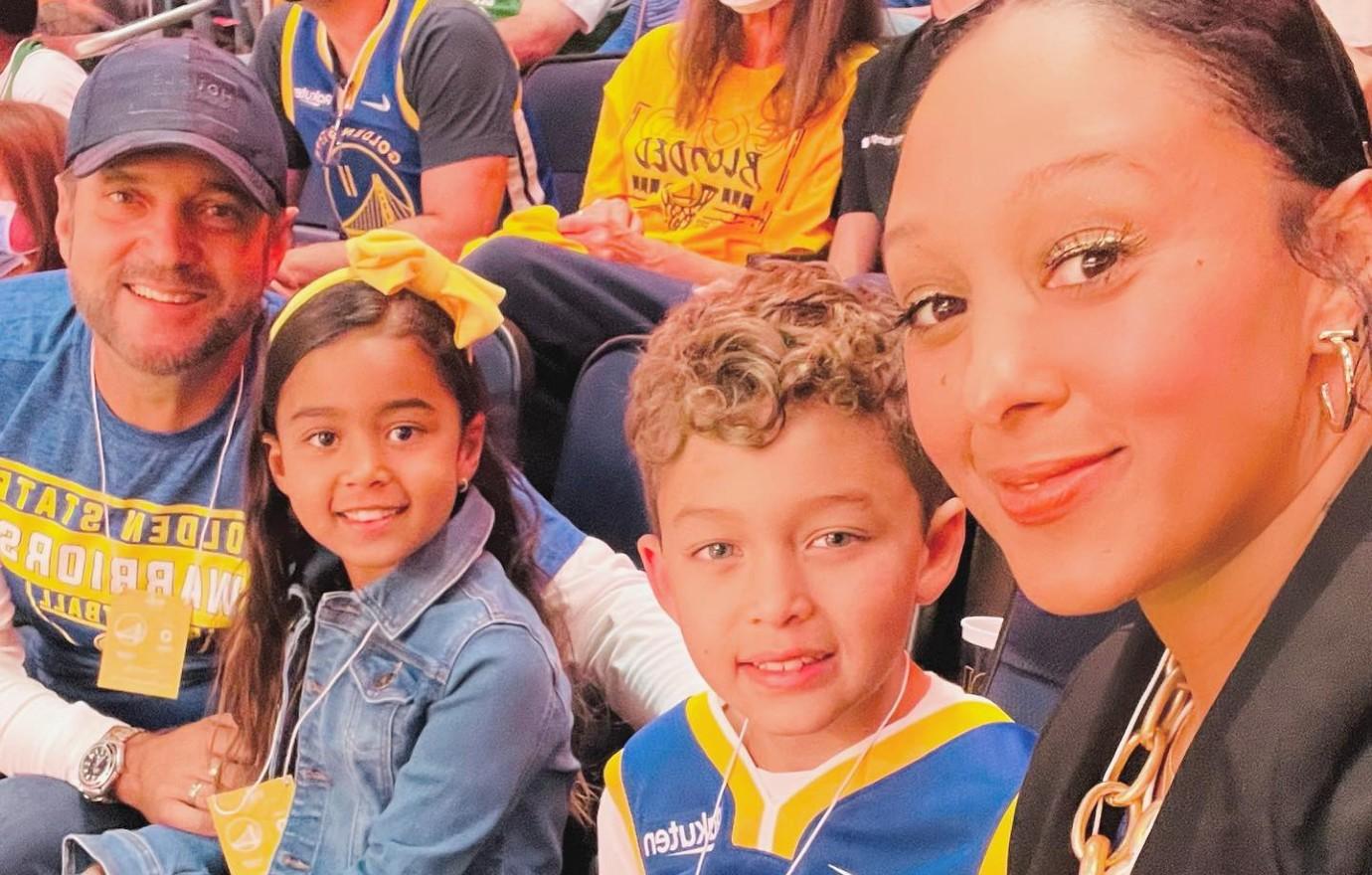 "I've created this wonderful habit, and it has to do with an espresso machine! I love coffee, so every single morning I have it with my belVita breakfast biscuit. I like to dunk it in my coffee and have a moment to myself — with my food and drink. I'm a foodie. I love to cook, bake all of it. So, that's my me-time, and the coolest thing is you can choose any way to do it. It's on your terms," she adds.
Article continues below advertisement
Also, to help a few lucky moms take their moments to thrive to the next level, belVita is inviting their Instagram followers to enter for the chance to win the ultimate "Thrive-Thru @ Home" coffee bar prize package curated by Tamera (espresso maker, coffee maker, coffee cart and more – including, of course, belVita Breakfast Biscuits). Calls to enter, which run from May 8 – 19, will include an invitation for moms to tag someone they think deserves a moment to thrive. Each randomly selected winning entry, and the nominee they tag, will receive the prize package so they can support each other while both enjoying the ultimate at-home coffee bar experience paired perfectly with belVita Breakfast Biscuits as part of a balanced breakfast.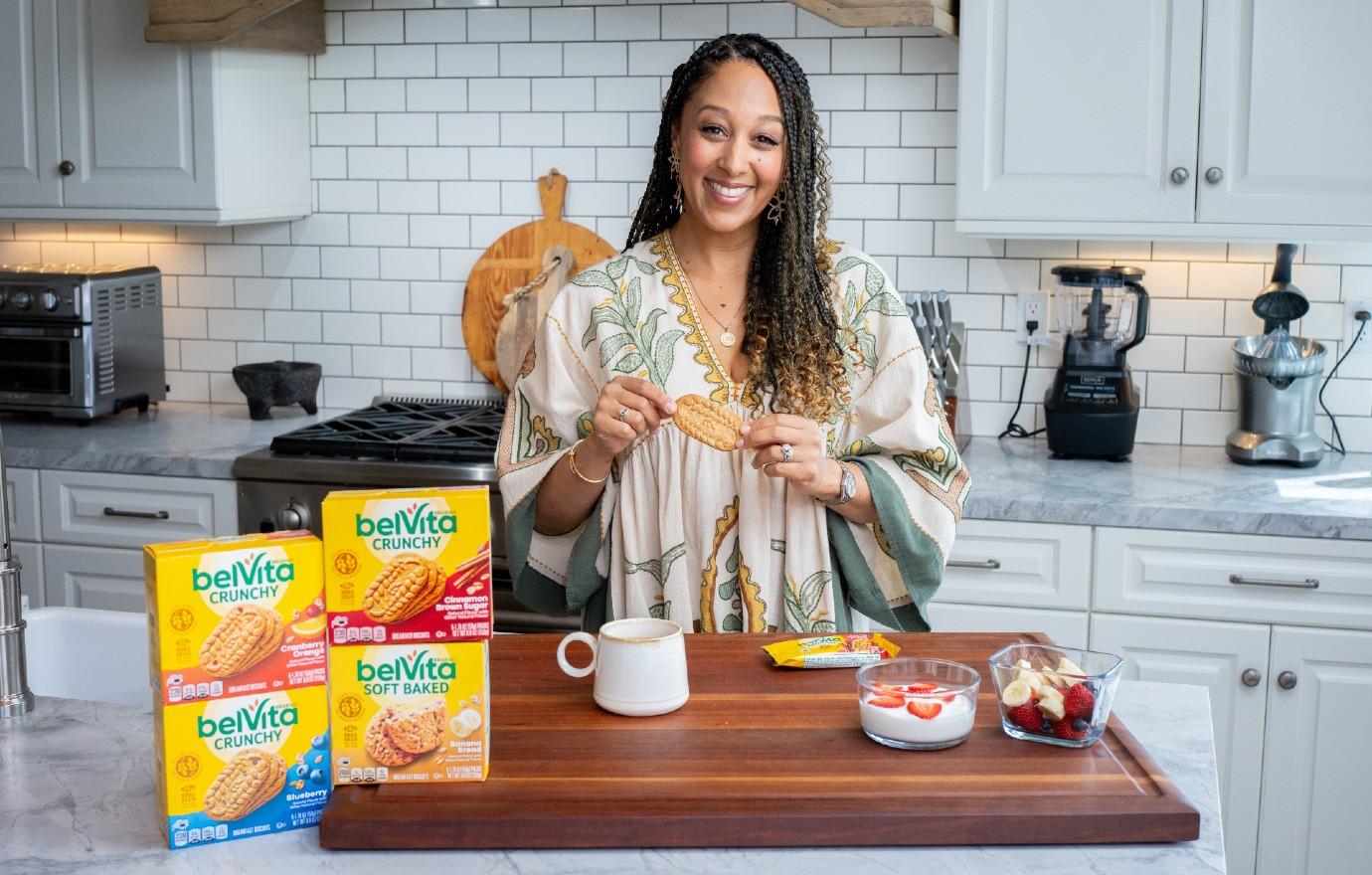 "It's admirable to ask for help. It doesn't mean you've failed as a mother. It's all about community," she concludes.