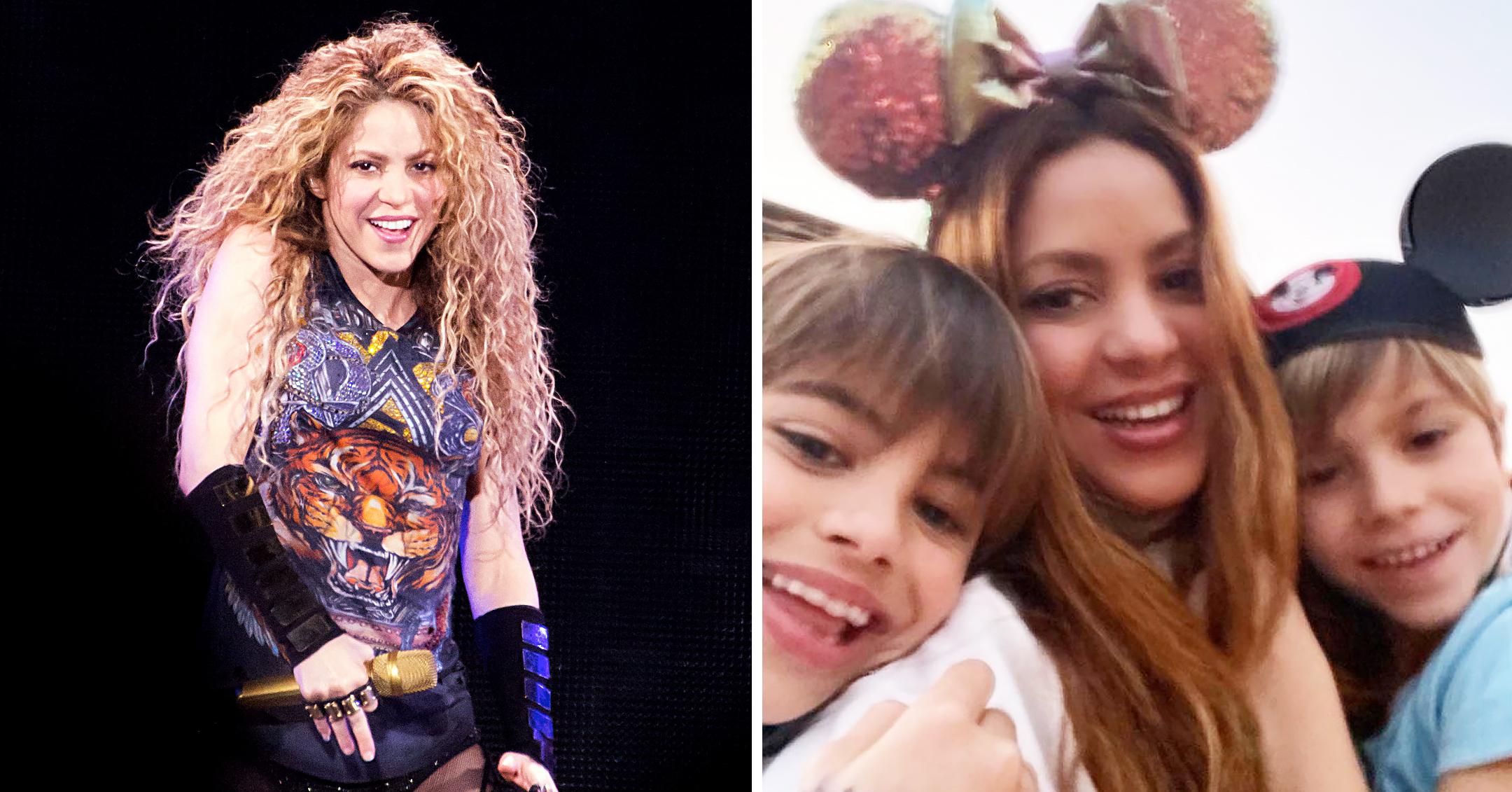 Shakira Shares A TikTok Of Her 2 Sons Enjoying Their Visit To Disneyland: 'We All Need A Little Fantasy'
Shakira and her two sons made some magical memories during their recent trip to Disneyland!
The "Hips Don't Lie" crooner shared some footage from their outing, captioning a TikTok post, "Unforgettable moments! We all need a little fantasy!"
Article continues below advertisement
The sweet clip shows Sasha, 6, and Milan, 8, skipping around the Magic Kingdom park with their arms around each other, and on Instagram, the superstar shared a photo of herself wearing sparkly Mickey Mouse ears, as well as two selfies with her boys.
Article continues below advertisement
Before venturing off, the mom-of-two did a short interview for the park, revealing that she was excited to "explore, eat popcorn, visit Mickey Mouse" and do "everything that we can do."
While the Grammy winner was looking forward to riding the Haunted Mansion, she said that her tots were just overwhelmed by the overall experience.
"I believe that with the fact of being here, and seeing Mickey Mouse, they are happy," she insisted.
Article continues below advertisement
Shakira, who named Aladdin's Jasmine as her "Disney style icon," was more than glad to treat her boys to a day of fun, though she herself loves to "enjoy the fantasy" as well.
"I'm proud of the kind of human beings my children are becoming," she shared. "I think I am beginning to see that they are generous, respectful children, and that makes me feel very happy."
Article continues below advertisement
Despite being of the biggest global stars, the mom-of-two strives to give her kids "a sense of normalcy."
"It's not easy to raise children when you're someone in the spotlight, it's one of our biggest challenges," she noted. "I'm like any other mother. If I have I have to sell things in the school fair, I do it too."
And just like countless other moms, The Voice alum can be a bit overbearing as a parent — though the boys' father, longtime love Gerard Piqué, balances her out.
"I'm a tiger mom and a helicopter mom and all these different moms," she acknowledged. "That's when having a partner who's completely opposite in that sense comes in handy. My mind never stops. I dream about my kids. I worry about them constantly."