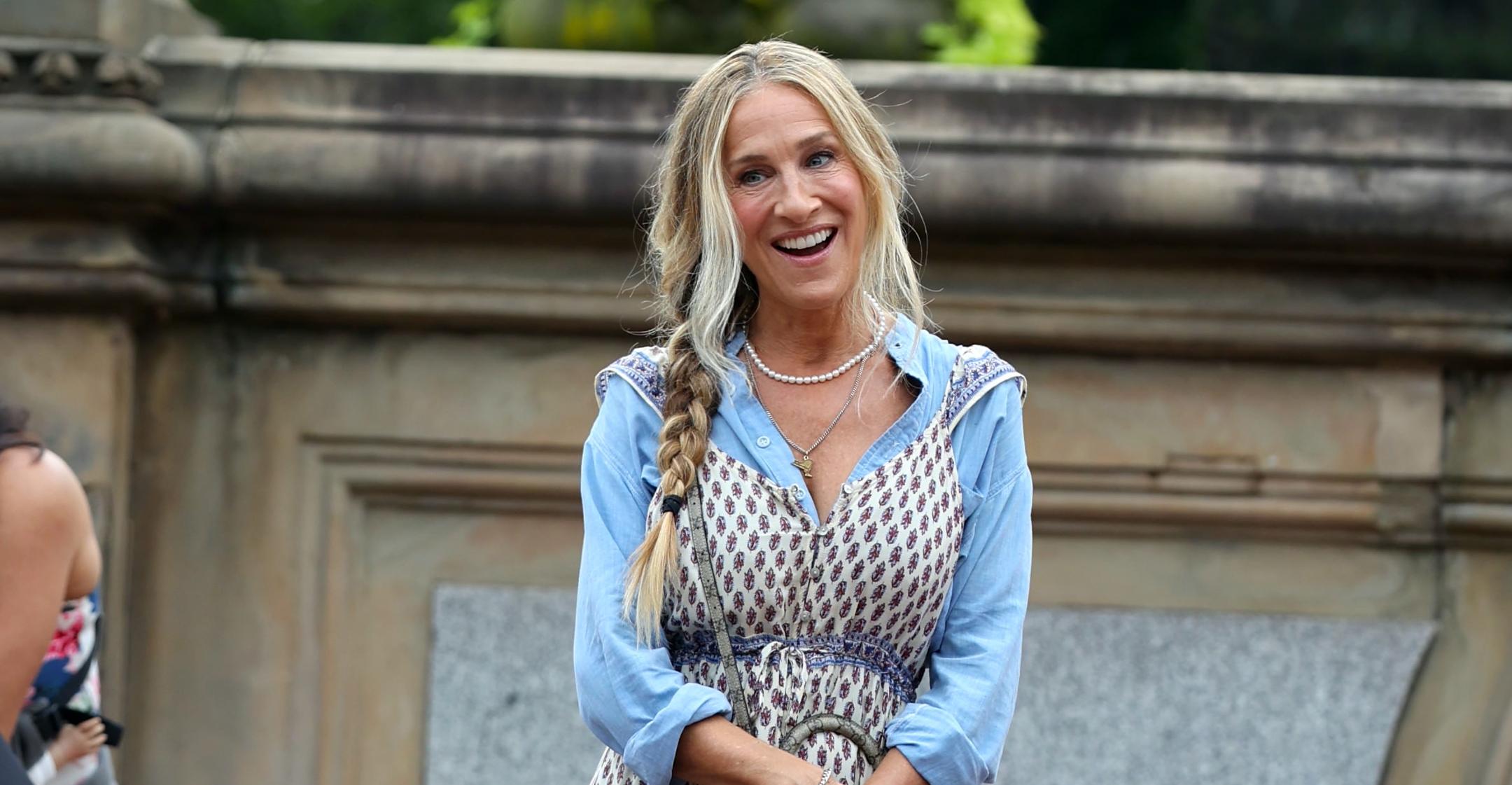 Sarah Jessica Parker Is Tired Of The 'Misogynist Chatter' About Her Gray Hair: 'What Am I Going To Do About It? Stop Aging?'
Sarah Jessica Parker is sick and tired of people criticizing her gray hair.
This year, the actress, 56, was sporting her natural locks while on a lunch date with Andy Cohen and while filming for the Sex and the City sequel series, And Just Like That. Since fans are used to seeing SJP all dolled up as the iconic Carrie Bradshaw, her appearance sent some social media users into a frenzy.
Article continues below advertisement
"There's so much misogynist chatter in response to us that would never. Happen. About. A. Man," she insisted to Vogue for her cover story. "'Gray hair, gray hair, gray hair. Does she have gray hair?'"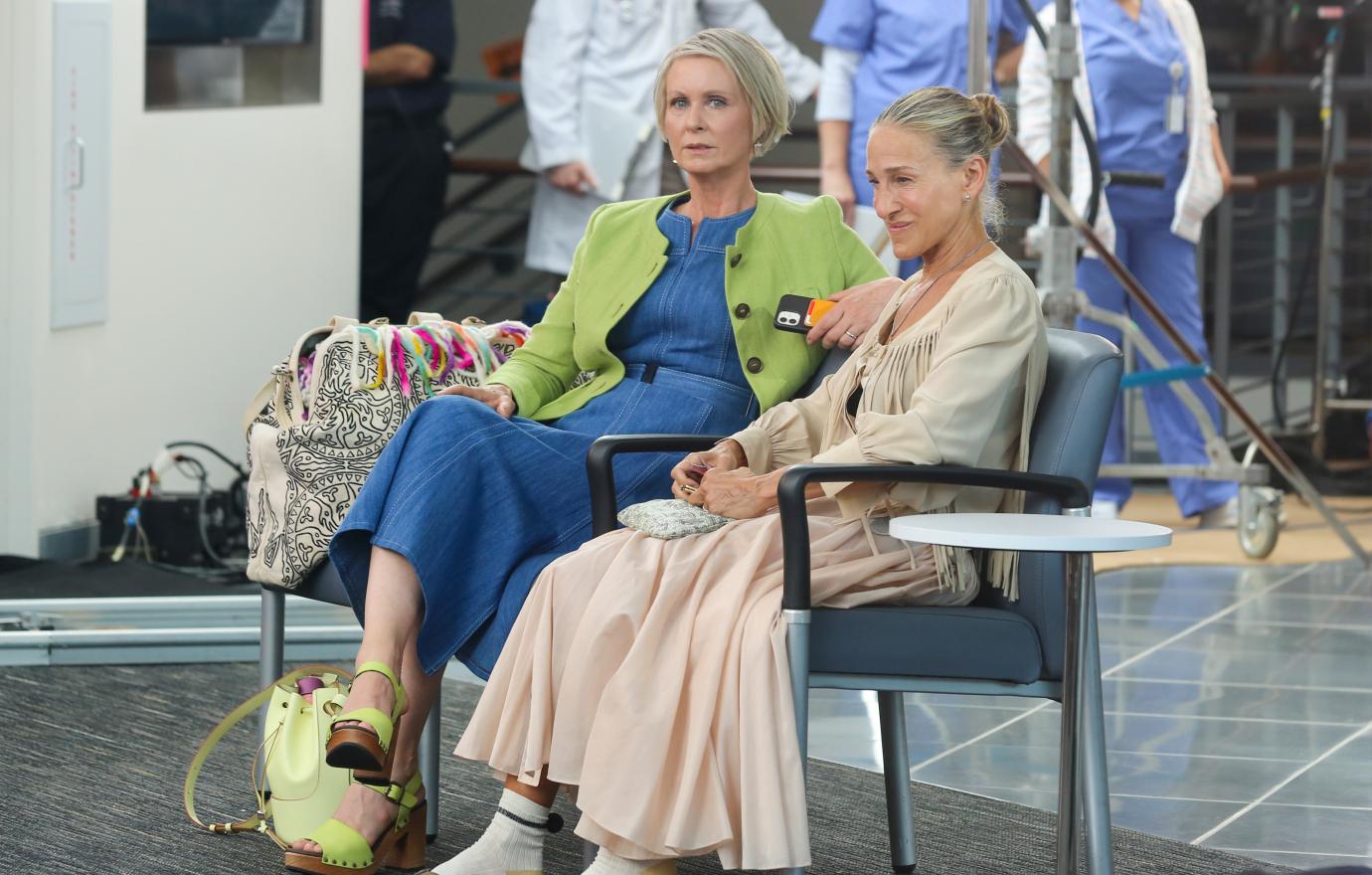 Article continues below advertisement
"Everyone has something to say: 'She has too many wrinkles, she doesn't have enough wrinkles.' It almost feels as if people don't want us to be perfectly OK with where we are, as if they almost enjoy us being pained by who we are today, whether we choose to age naturally and not look perfect, or whether you do something if that makes you feel better," expressed the mom-of-three. "I know what I look like. I have no choice. What am I going to do about it? Stop aging? Disappear?"
Article continues below advertisement
The new spinoff show, which will debut on HBO Max in December, follows the pals Bradshaw, Miranda Hobbes (Cynthia Nixon) and Charlotte York (Kristin Davis) as they navigate friendship, romance, careers and more during their 50s.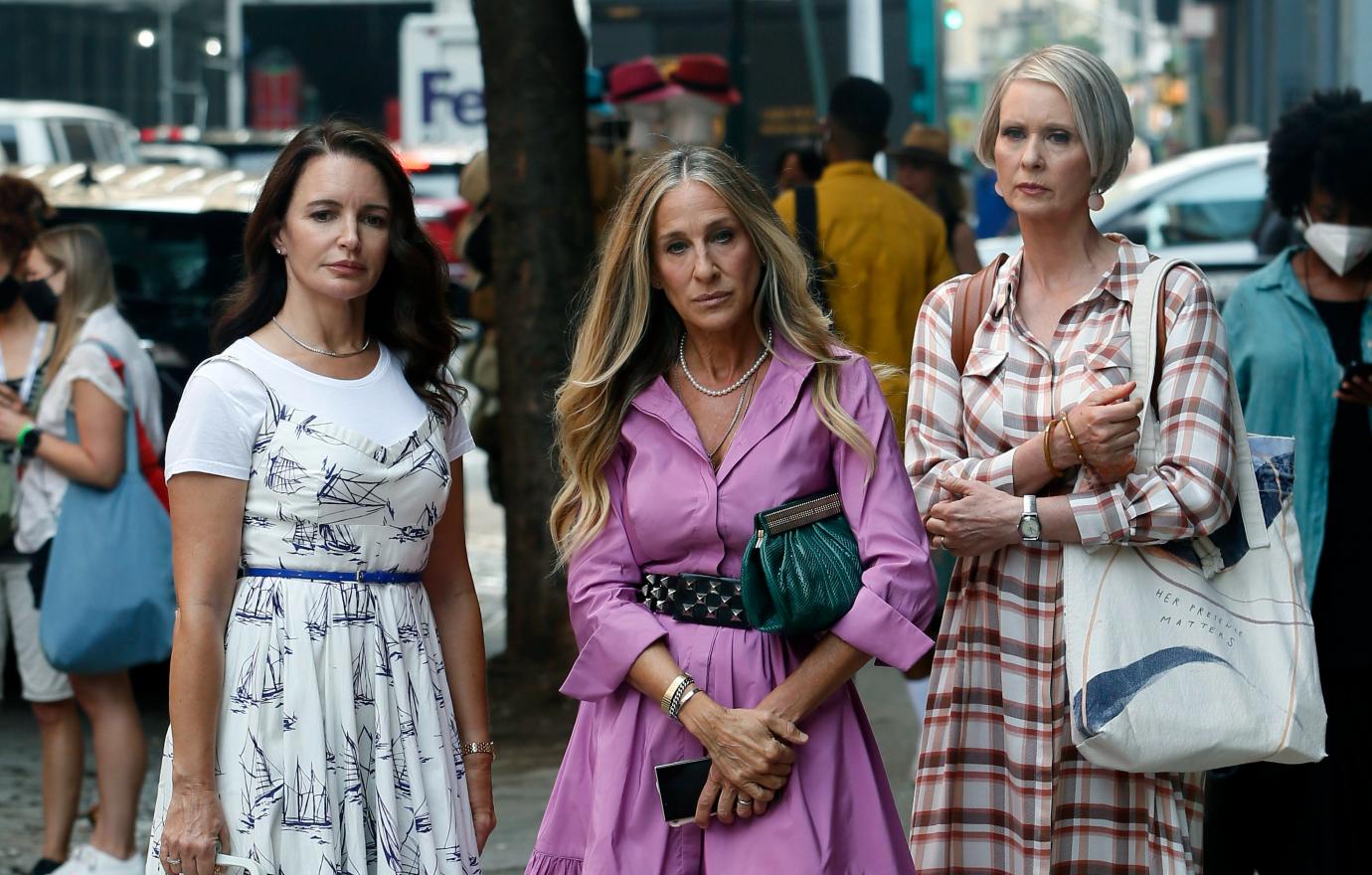 Article continues below advertisement
Nixon agrees with the Divorce lead's comments, explaining that the show is focusing on a new chapter of life for the ladies instead of introducing a new generation of characters.
"I like that we're not trying to youthify the show," she stated. "We're not including, like, a 21-year-old niece."
Even showrunner Michael Patrick King admitted that in society, aging has a double standard.
"When we announced And Just Like That, there were a lot of positive reactions, but one b**chy response online was people sharing pictures of the Golden Girls," he recalled. "And I was like, 'Wow, so it's either you're 35, or you're retired and living in Florida. There's a missing chapter here.'"