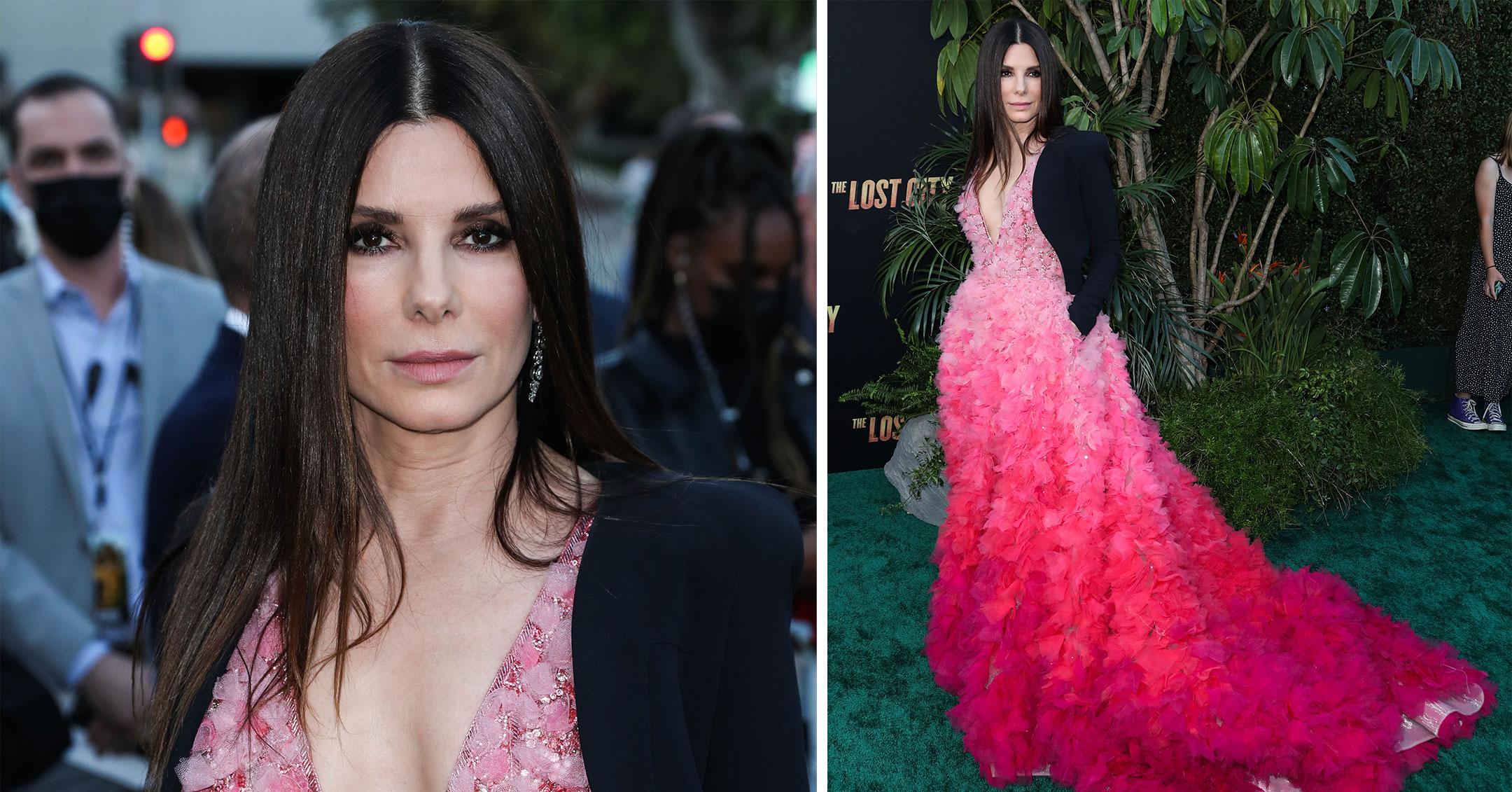 Sandra Bullock Stuns In A Breathtaking Ombre Gown & Thigh-High Leather Boots: Check Out The Must-See Outfit!
She's flawless! On March 21, Sandra Bullock stole the scene at the Los Angeles premiere of her movie The Lost City. The actress has donned a bevy of fabulous looks during her press tour, but her ensemble for this red carpet blew her other threads out of the water!
Scroll down to see her gorgeous gown and statement-making footwear!
Article continues below advertisement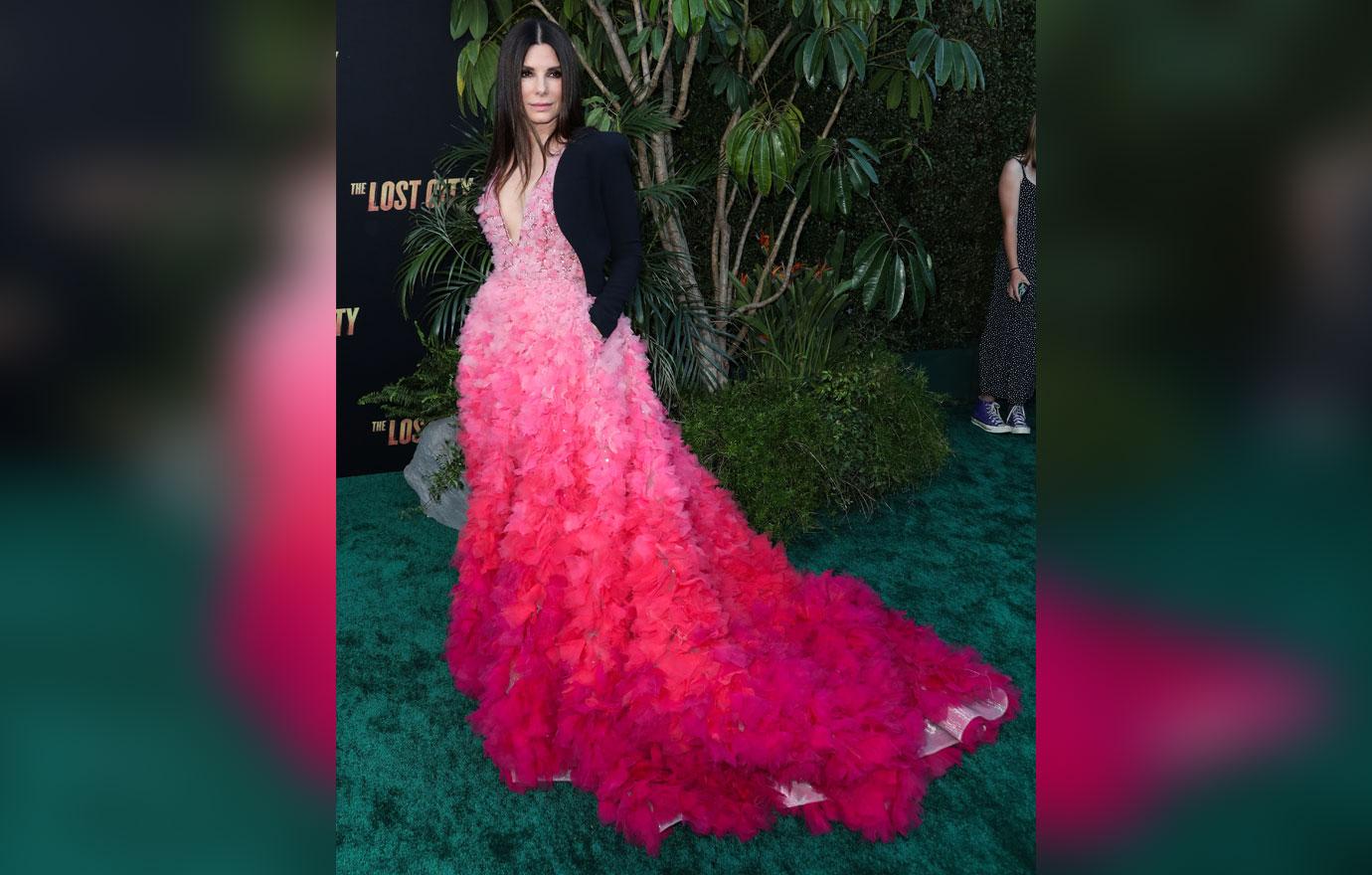 The mom-of-two wore a stunning gown by Elie Saab that featured ruffles in an ombre effect, going from baby pink to bold magenta. The designer revealed the dress was made with tulle, silk and organza.
She topped the unique piece with a cropped black blazer and wore black thigh-high leather boots.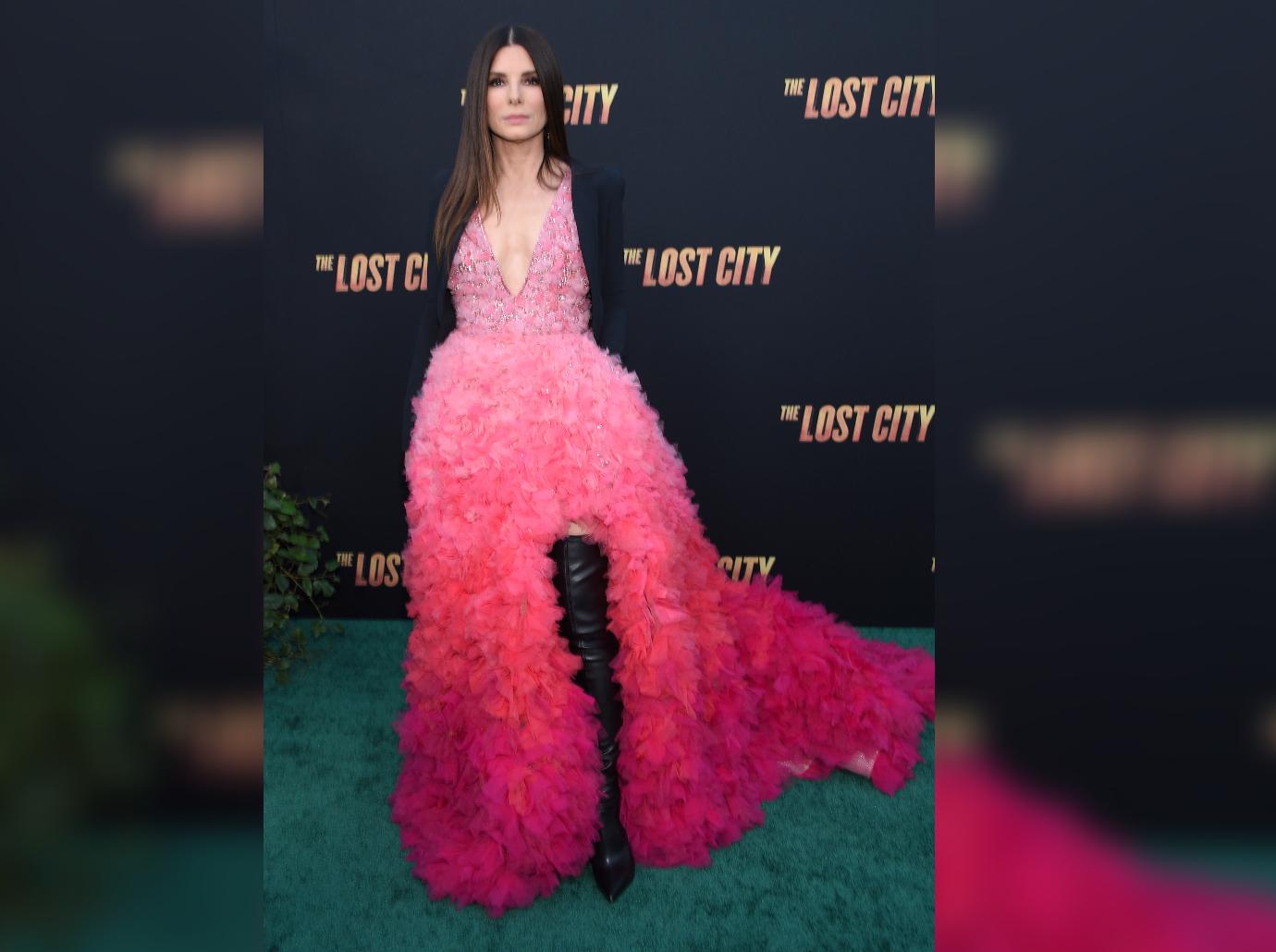 The Academy Award winner invited a few family members to the film, including son Louis, 12, daughter Laila, 10, and her own sister Gesine. Prior to the screening, Bullock took aside her two kids to brief them on what to expect.
"I explained it. I discussed everything. I said, 'There's some blood. It's OK.' And there's some having discussions with the penis," she shared, referring to a scene in which costar Channing Tatum is completely nude. "And I said, 'I didn't see it,' and Laila's was just like ... She's convinced I did, but I said I didn't."
Article continues below advertisement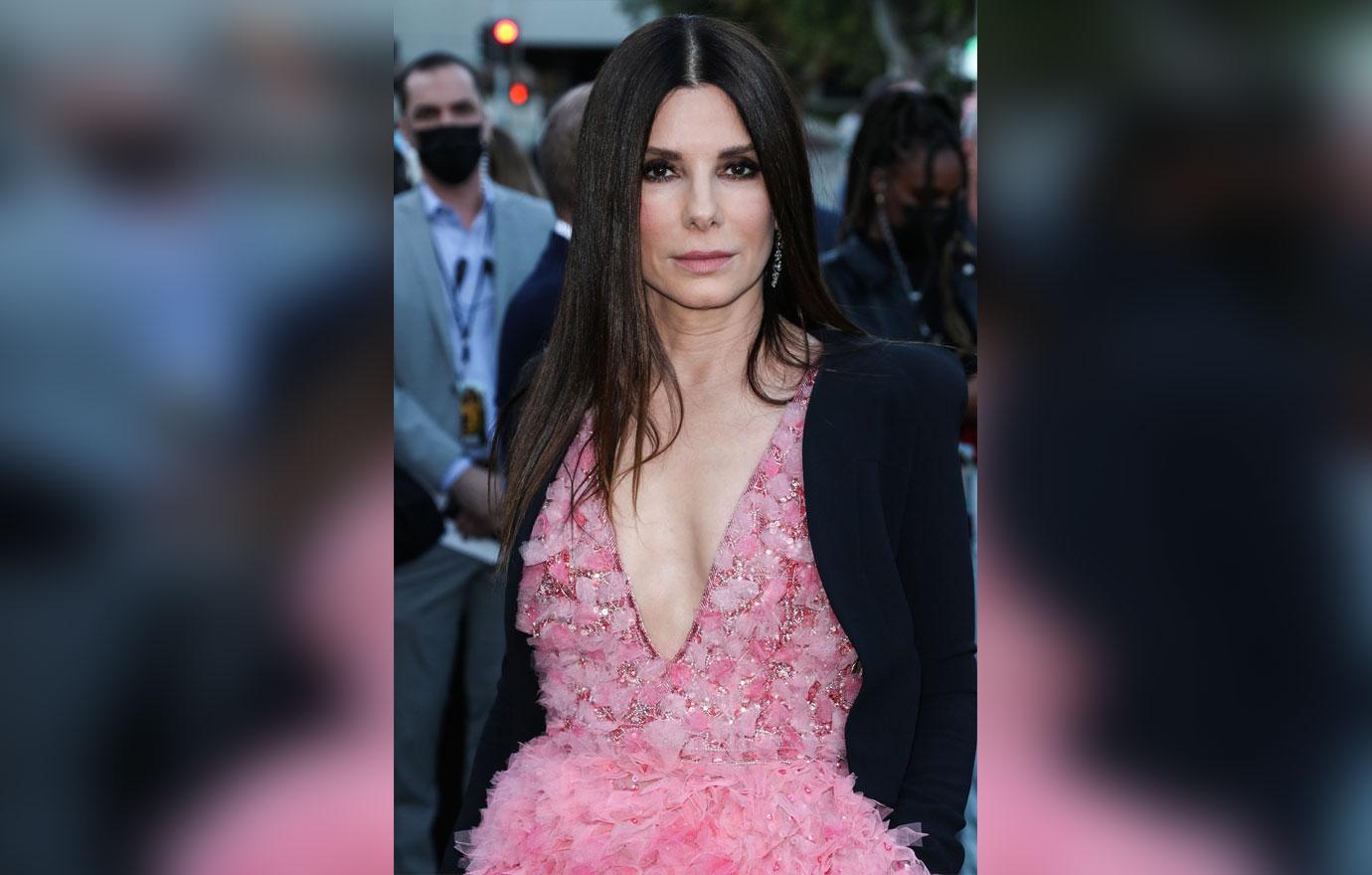 Her press events for The Lost City will likely be some of the brunette beauty's last red carpets of the year, as she announced she was taking a break from acting to focus on family life.
"I'm not retiring, just going to not spend time in front of the camera for a while. I have beautiful babies. I'd rather look at them. I'd rather look at them every day and have them be mad at me and annoyed and make memories with them for right now," she explained. "I never said I'm retiring, unless while I'm with the babies, [if] I decide to retire, then I'll make that announcement. A very important announcement that no one will care about."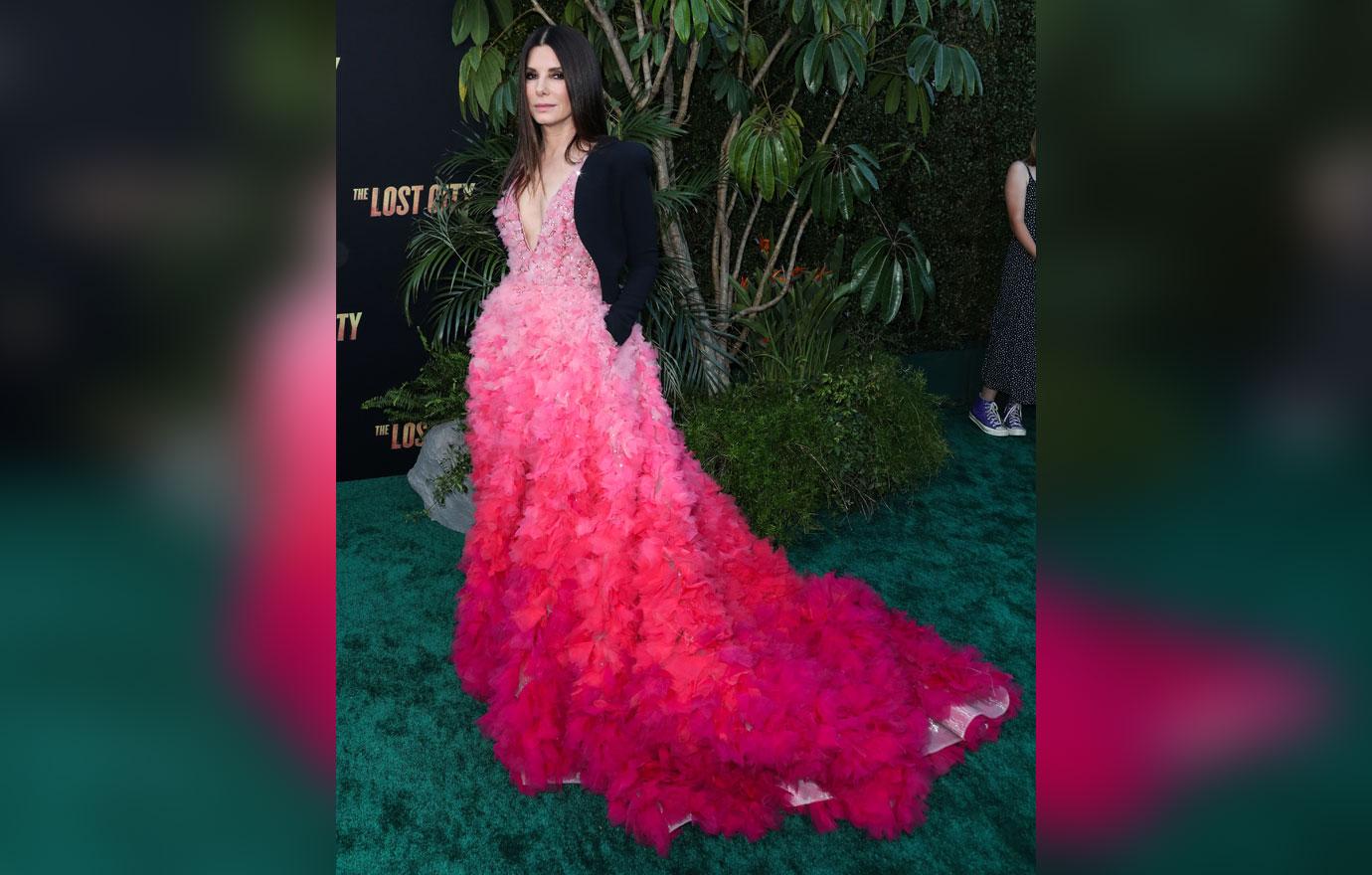 The Speed star predicted that she'll return to movies when her kids are in their late teens.
The Lost City is in theaters now.