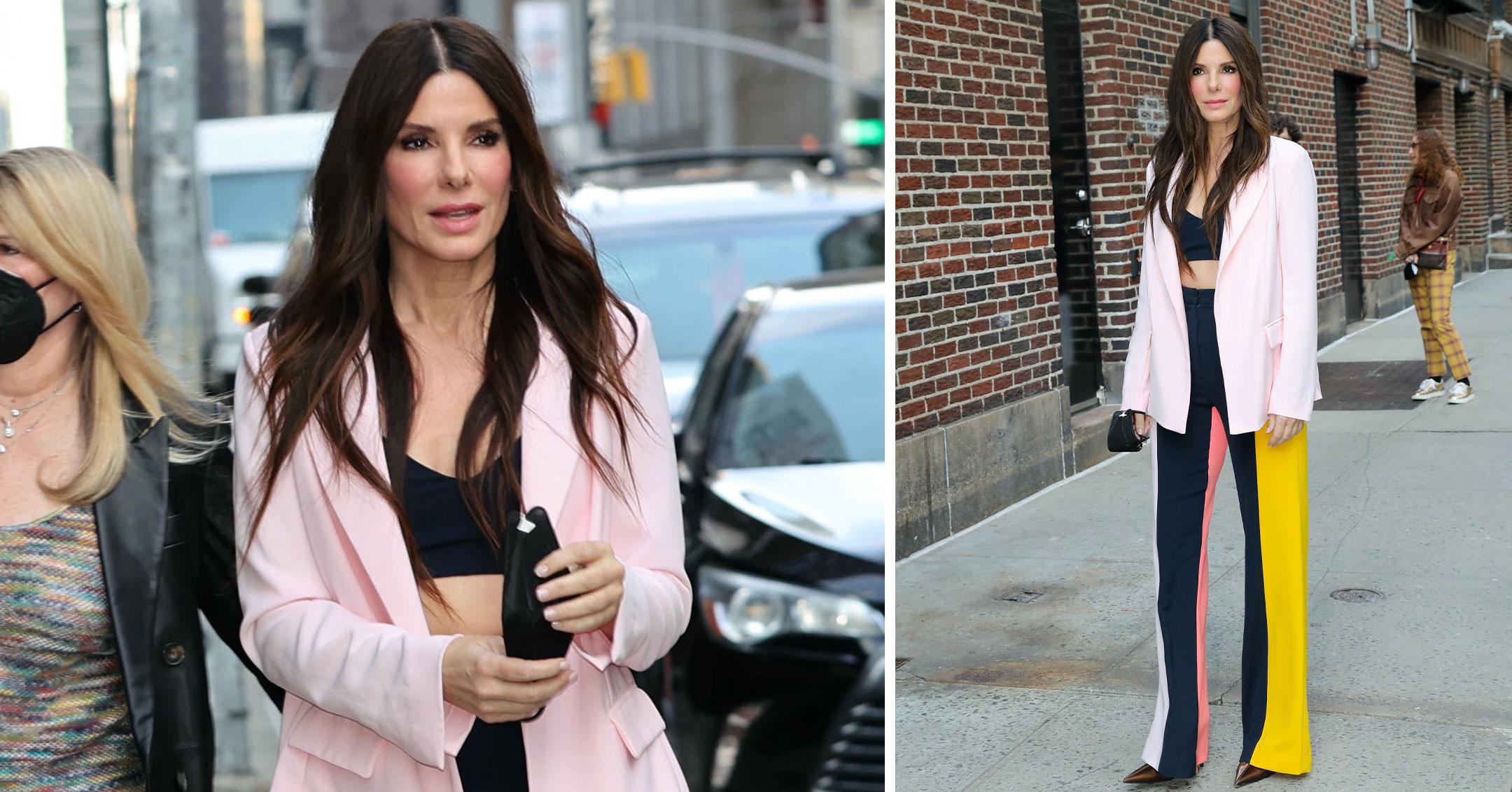 Sandra Bullock Looks Absolutely Ageless In A Black Bralette & Pale Pink Blazer: See Her Trendy Look!
The Big Apple welcomed Sandra Bullock with open arms! On March 14, the actress stopped by Stephen Colbert's NYC-set show, where she dished on her flick The Lost City and what it was like to film a scene when costar Channing Tatum was completely in the buff.
Bullock was dressed to impress for the taping, offering a slight glimpse at her abs in what appeared to be matching three-piece set.
Scroll down to the see her coordinated outfit!
Article continues below advertisement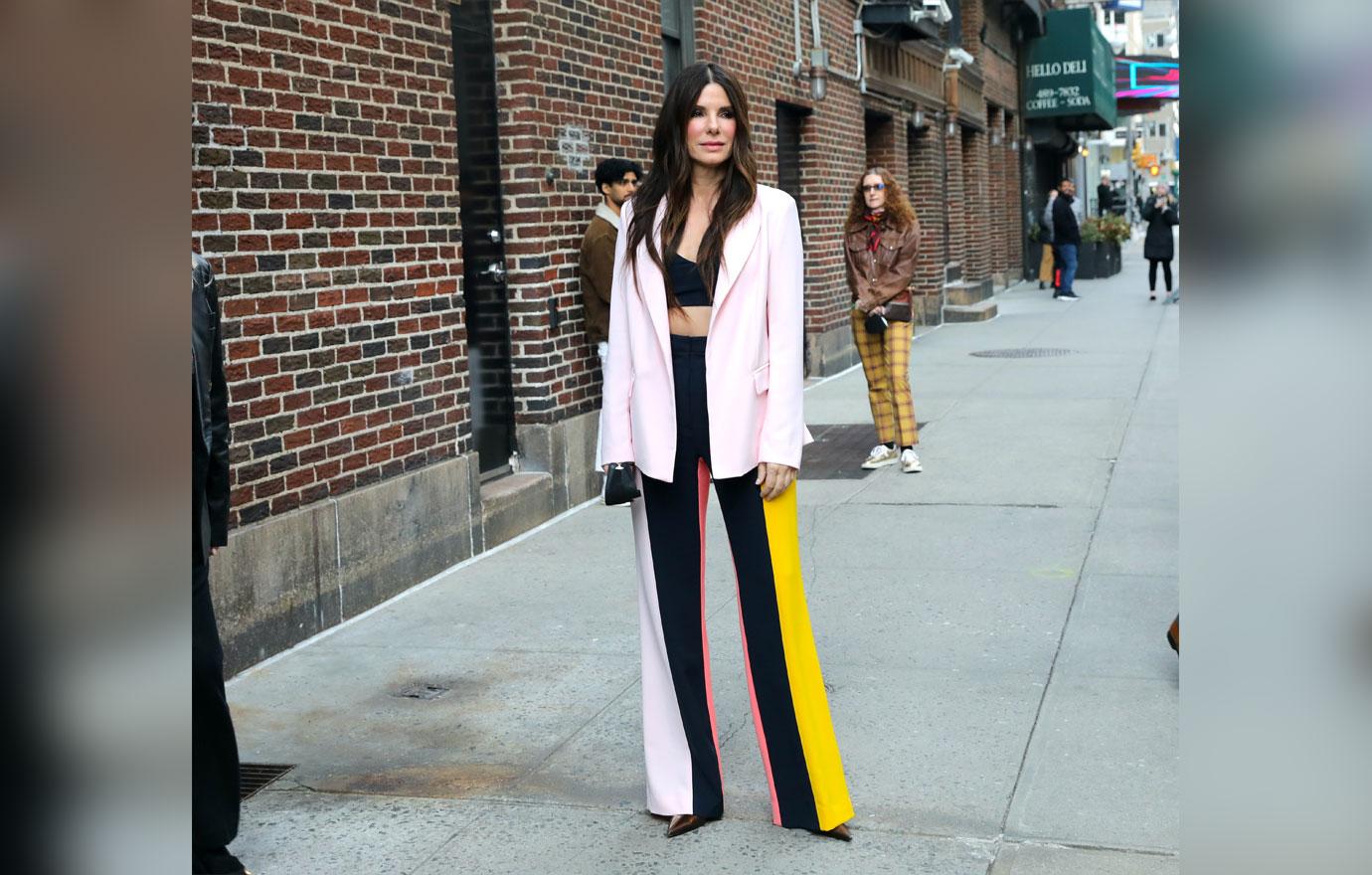 The brunette beauty wowed in a black bralette, pale pink blazer and a set of wide-legged pants that featured both colors, in addition to hues of yellow and coral. The star, who carried a black face mask, had her hair styled in her signature waves, and she added a pair of brown pointed-toe heels.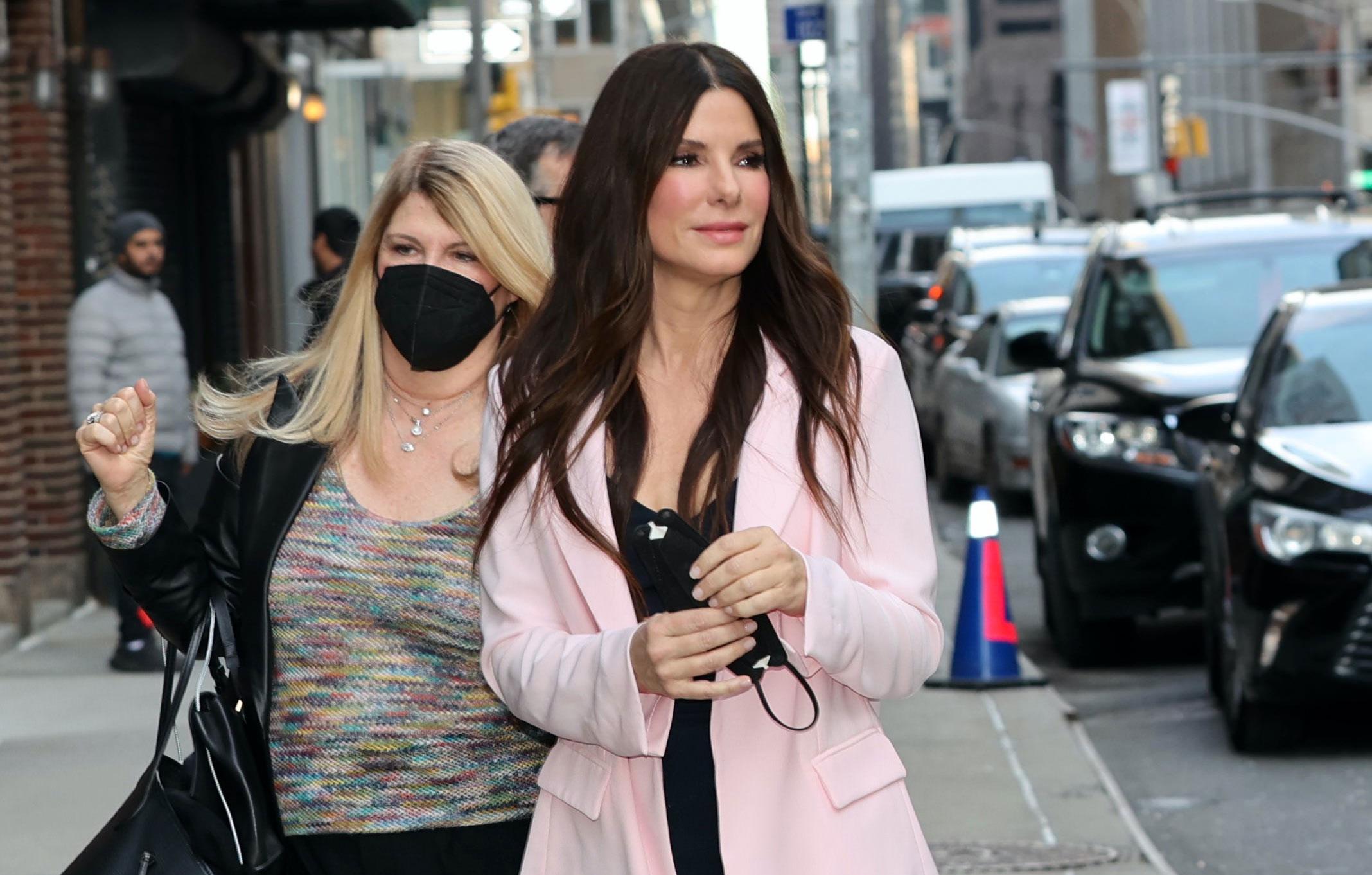 During her talk with Colbert, the mom-of-two revealed that she had to be "full-on, face-to-face" with Tatum's crotch for a scene that involved her character picking leeches off of his naked body.
"I honestly didn't notice," she insisted when the comedian asked if he was well endowed. "When you are down there and you have two pages of dialogue, if you are looking directly at it, you'll get nothing done," she replied. "I looked at his left thigh, the crease ... I had to look down where it might be, but I focused more on the left inner thigh."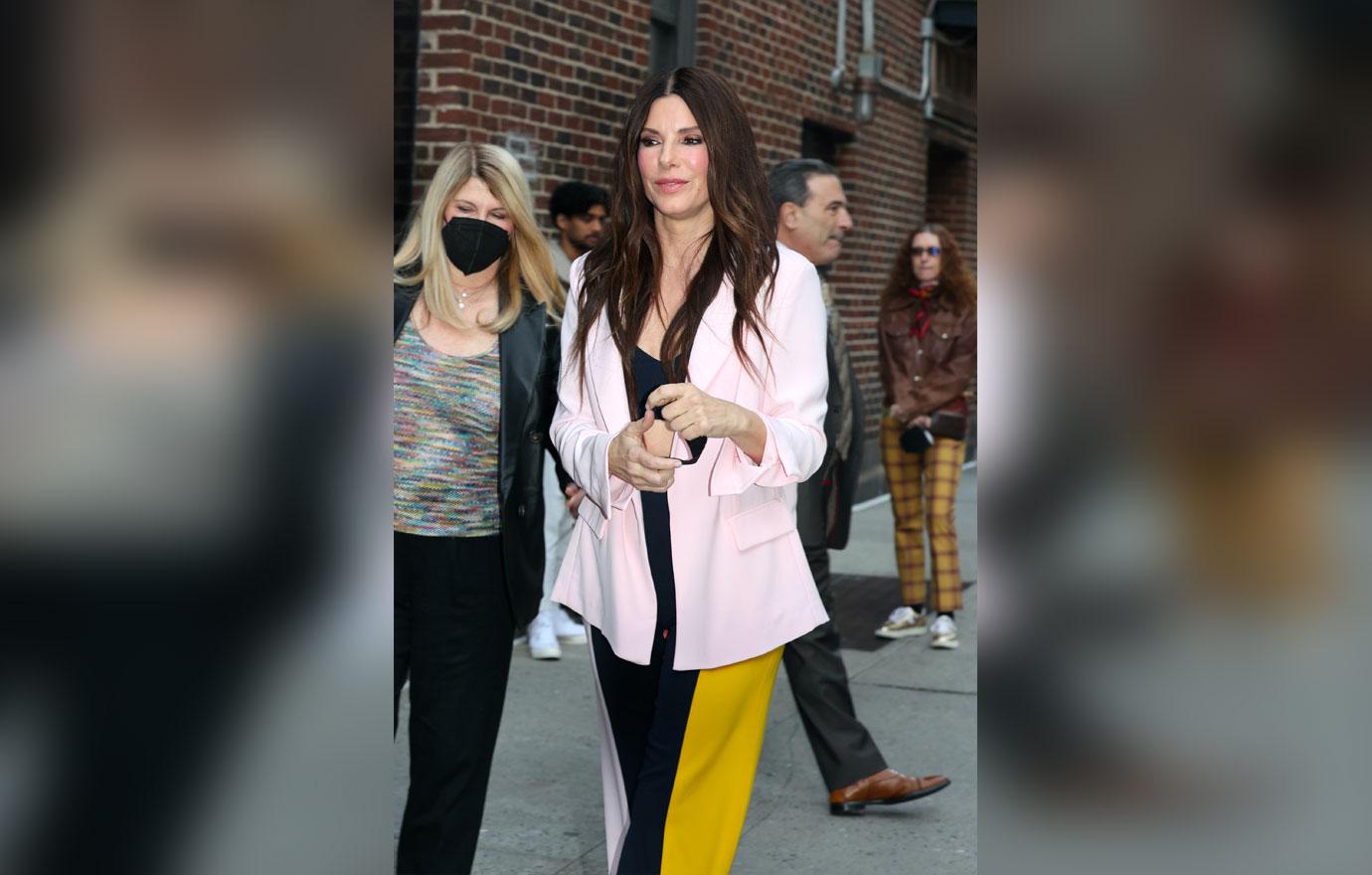 One day earlier, the Oscar winner announced that she's going on an acting hiatus to focus on raising her two kids: son Louis, 12, and daughter Laila, 10: "I am just going to take some time to be a mom."
But fans shouldn't be too worried, as she already has an idea of what type of roles she wants to take on when she returns to showbiz. "I love stories that show the imperfection of love within families and communities. I would love to continue doing that when I'm done being a mom," said Bullock. "I'll get back to it. I don't know when. Probably when they're teenagers, solidly 16- or 17-year-olds."